We always knew it was going to be hard to beat our record year last year of seeing 8 new countries and 23 cities in one year (of course while working full-time). This year was incredibly busy. Arguably the busiest, and most expensive year we will ever have (hopefully).
While it doesn't seem like much only seeing 5 countries and 18 cities this year I'm still happy about it. I mean, we got married this year for the start. Then, a couple of weeks ago we bought our first home. Oh, and need I mention that I started a new job? No wonder I'm exhausted and ready for this year to be over!
All of this meant that of course, our adventures took a bit of a back seat. Although clearly not too much of a back seat. It was an exciting year and we fit in as much travel as we possibly could. It's always hard to balance having a full-time job with going out on adventures but looking back on the past year, it's proof that you can do it!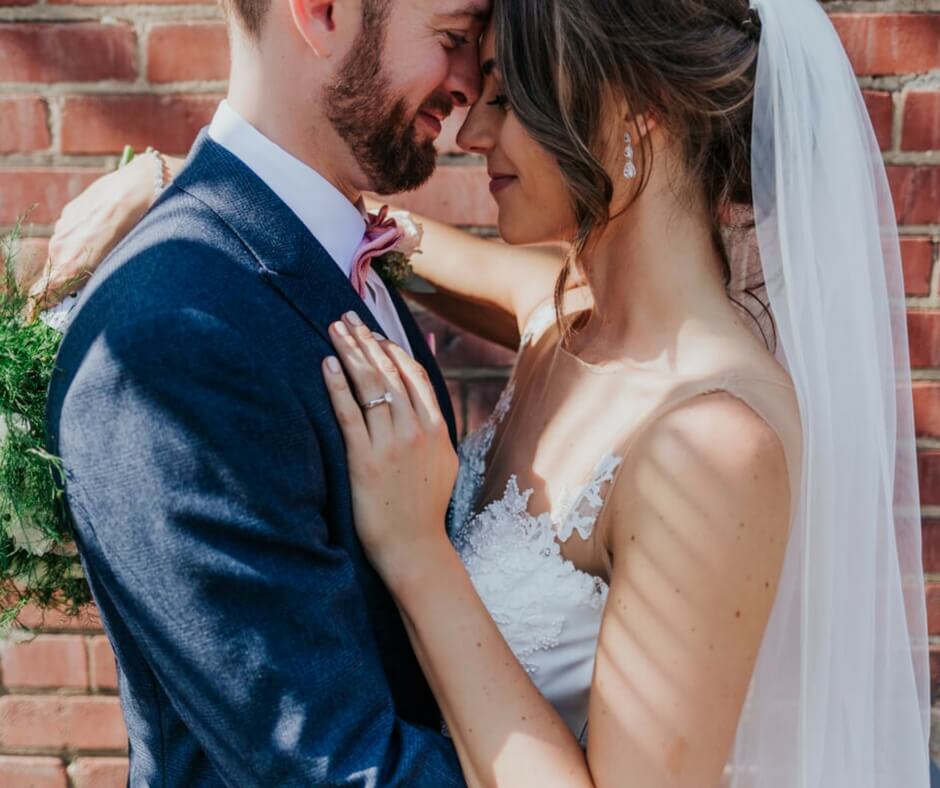 In 2017 Ben had 15 vacation days and I had 17. As always, we do our best to take a vacation when we can truly maximize the days we get to make sure that we're getting the most bang for our buck! Here's the breakdown:
Canada || Quebec City, Prince Edward County, Niagara-on-the-Lake,
Eastman, Mont Tremblant, Winnipeg, Ottawa, Halifax, Wolfville, Lunenburg
United Kingdom || Canterbury, Lavenham
Denmark || Copenhagen, Hillerod, Helsingor
St Lucia || Castries
Germany || Munich
Austria || Innsbruck
The latter two countries we are squeezing in just before the end of the year. Next week we're off to spend Christmas in England which I'm excited for. Afterwards, as apart of my fathers 60th birthday, we're meeting my family in Munich and then doing a bit of a Bavarian tour from there, so stay tuned!
I will save you the pain of going through all of spots we visited this past year so I'll just go through a few of them, our favourites.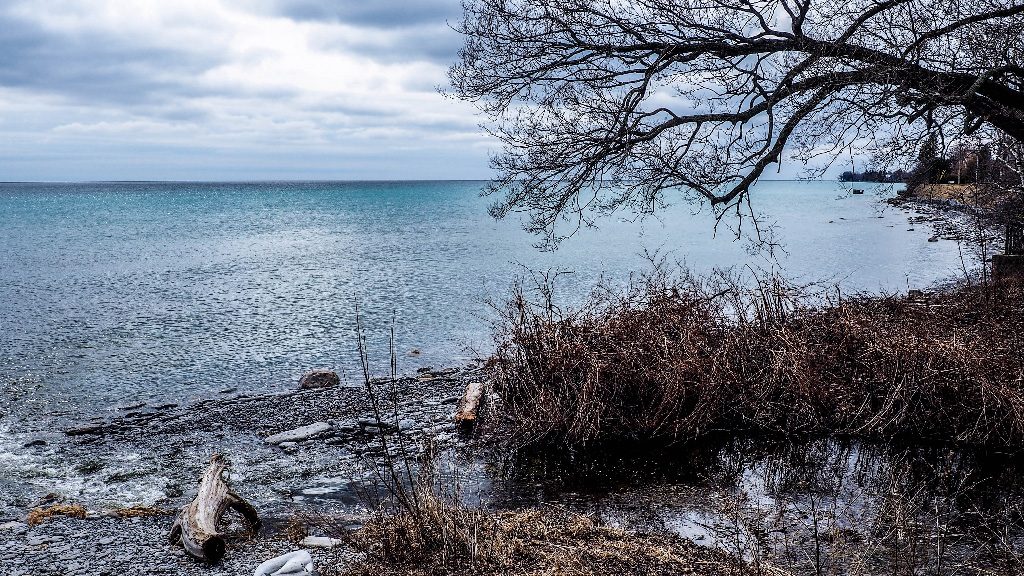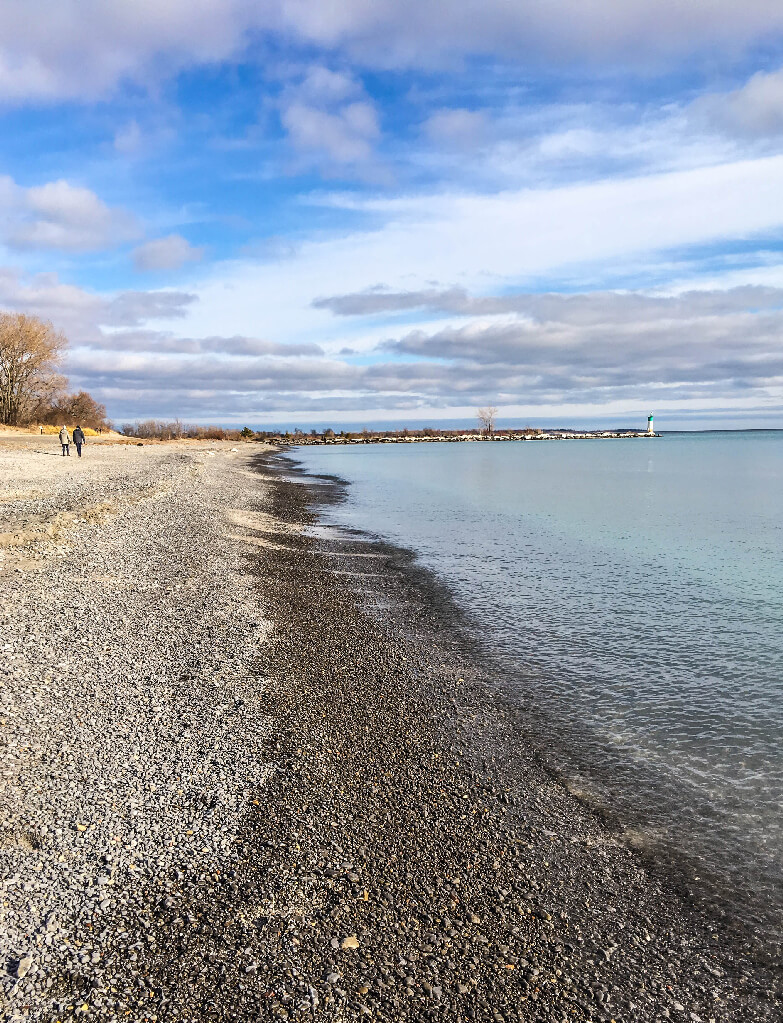 Prince Edward County 
This year was my first time visiting one of Ontario's jewels and I can't believe it took me this long! In fact, we went back again because we loved it so much. As a lover of wine and food, PEC is a great spot to spend a weekend. For a small place, it's easy to spend a lot of money so be careful of that when visiting.
You absolutely can't miss visiting the Drake Devonshire. The hotel and restaurant are both renown as a weekend getaway from Toronto.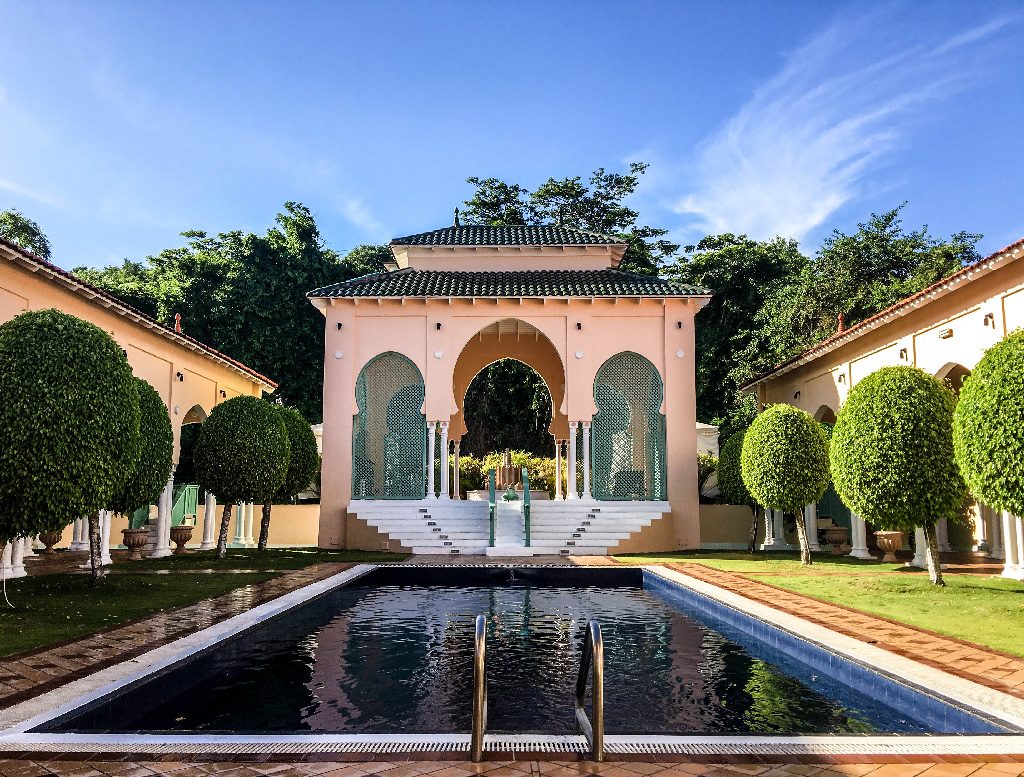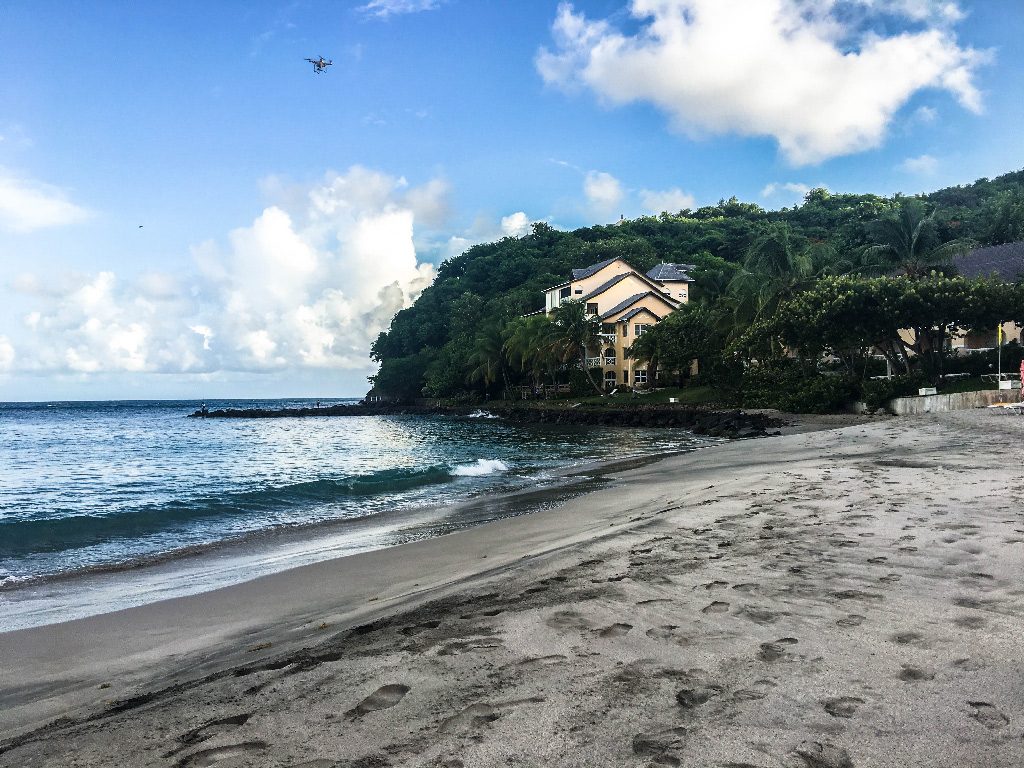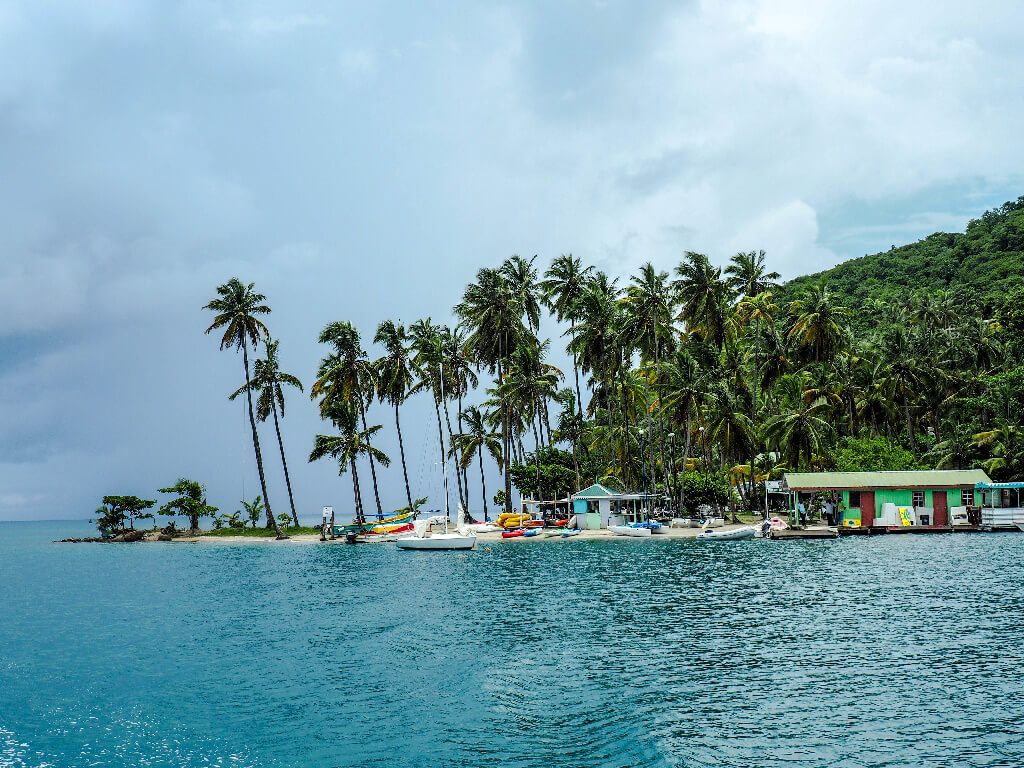 St Lucia 
We spent hours upon hours upon hours trying to figure out where we wanted to go for our honeymoon. I'm not kidding either it was insane. Because we only had about 8 days to work with after the wedding we knew we had to stick relatively close to home. As much as we wanted to venture to lands further away we knew it wasn't feasible.
I've already written about it but we visited the BodyHoliday during our trip. I don't think I've ever felt so spoiled. Not only were we surrounded by the beautiful lush lands of St Lucia, gorgeous beaches and probably the best food I've ever had on vacation. It was the perfect relaxing weekend we needed after the insane wedding week.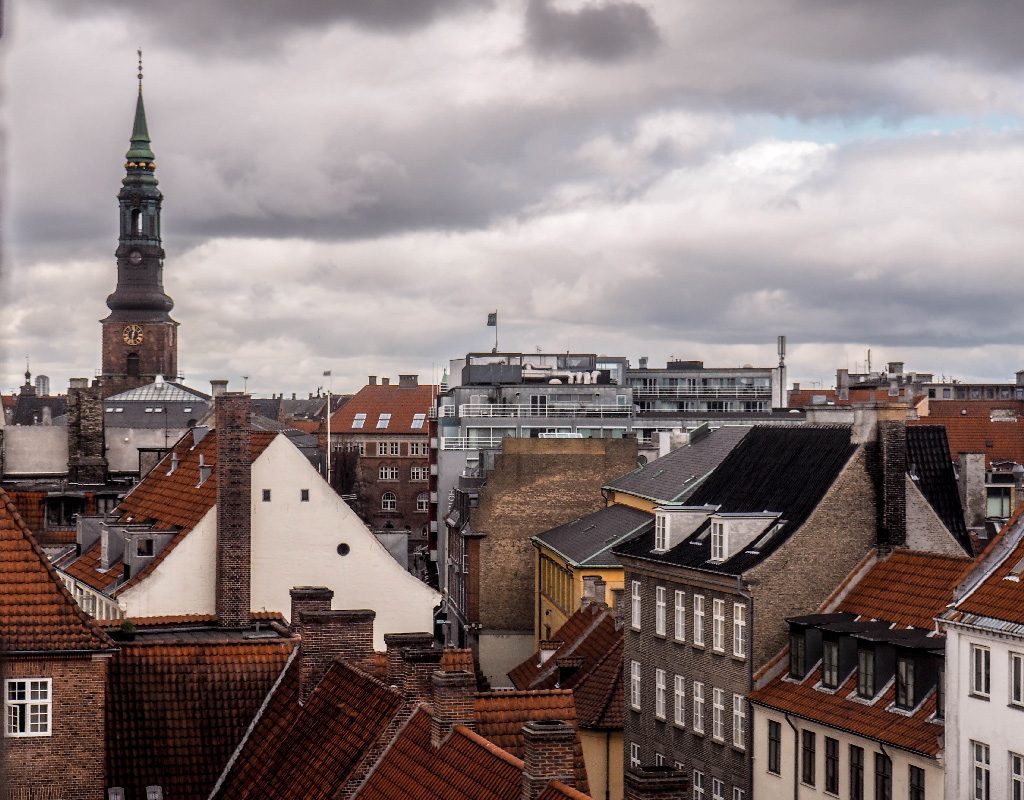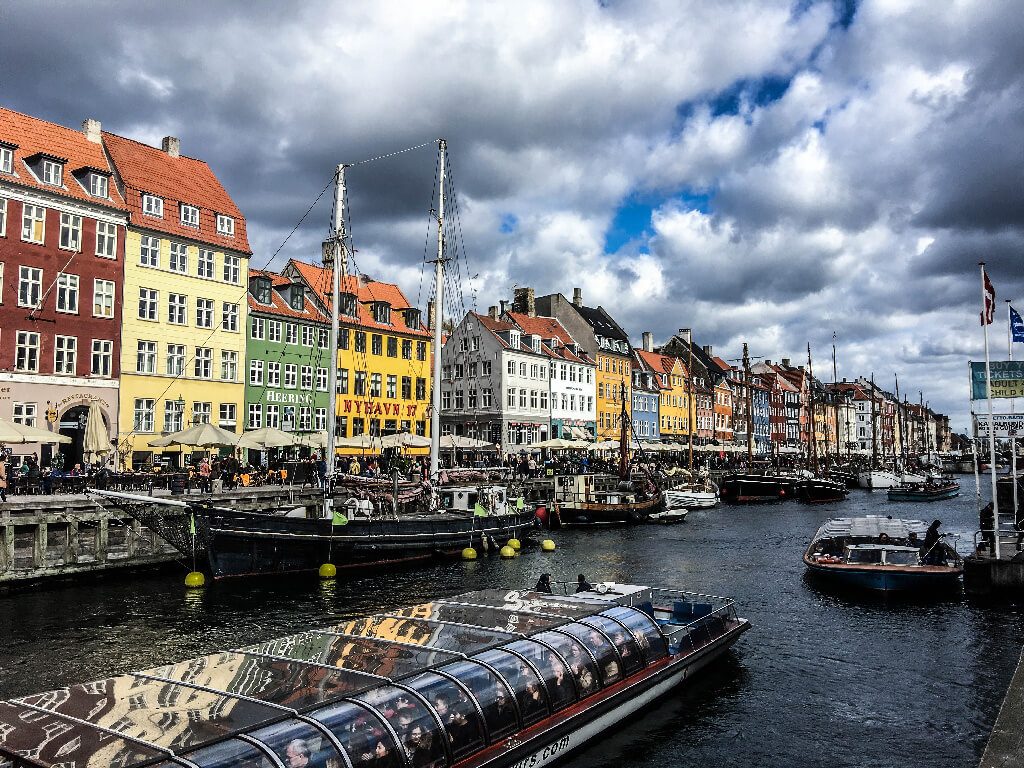 Denmark
As always when we travel back to England we love to try and see another country (or 2 or 3). Last April we thought we would venture over to Denmark. We mostly stuck around Copenhagen with a day trip up north (definitely worth it). I actually don't know why we chose Copenhagen out of all the major cities we still haven't explored but it surprised us.
The city of Copenhagen was clean, friendly and much more modern than I anticipated. I think the thing that we didn't expect was the food. There were so many amazing restaurants it was so hard not to blow our budget on food, which is very much not like us. What I loved as well was that the portions weren't ridiculous, it was the perfect amount every time.
I think if we were to go back to Denmark though I'd love to get outside and explore a bit more of the country. Or choose to go in warmer weather because it was much colder than we thought it would be in April!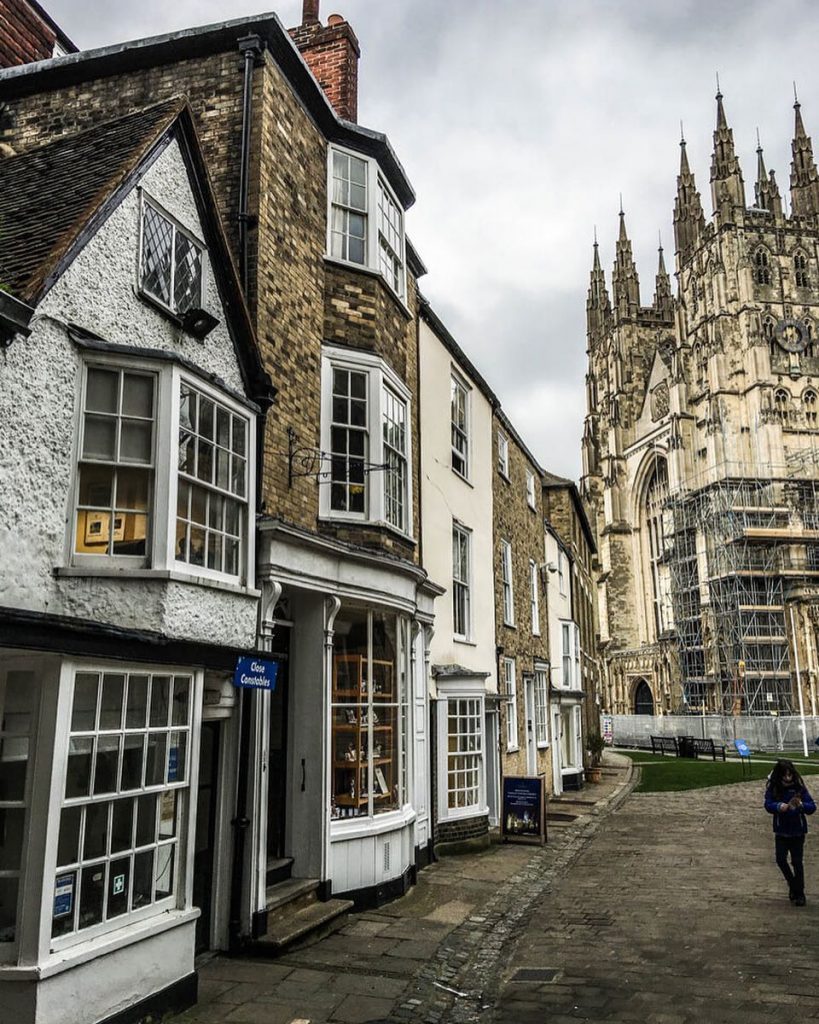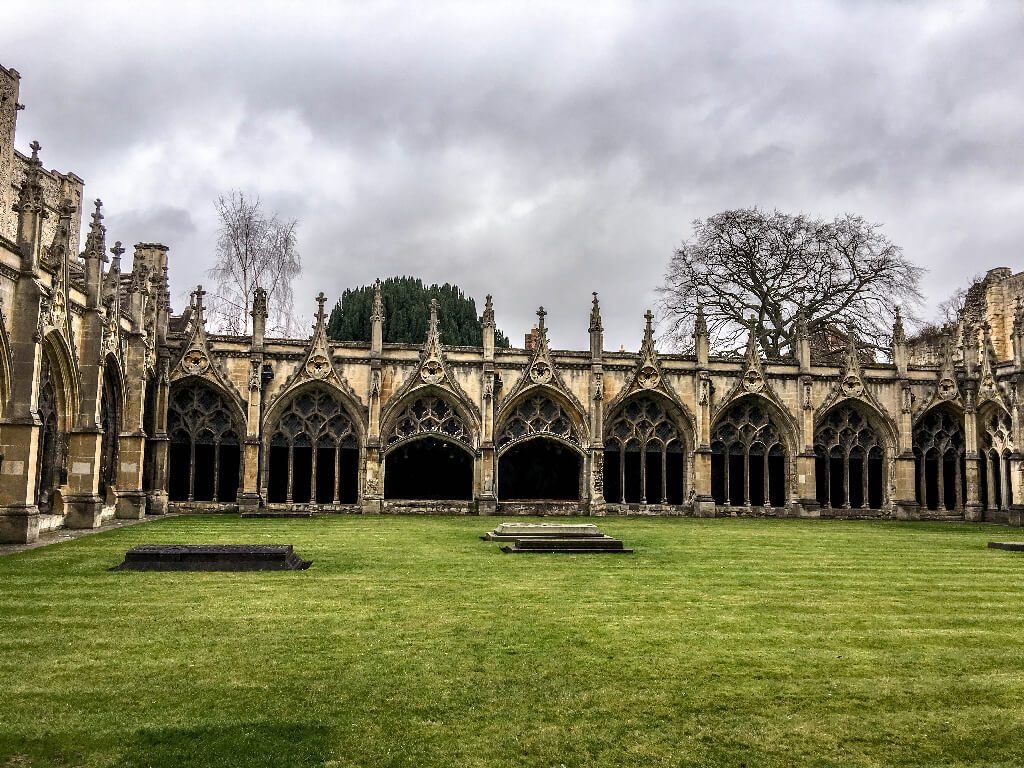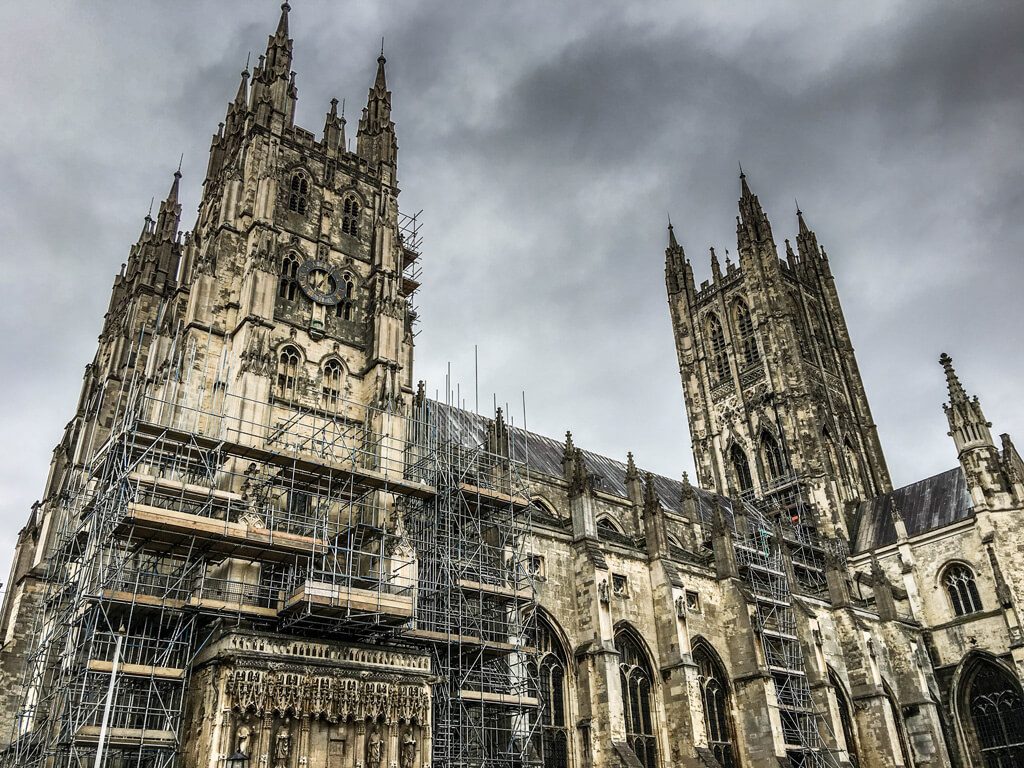 Canterbury 
While our trips back to England are typically filled with family and friends, we do try and see a new spot every so often. The one thing I've learned about Ben is that he definitely did not explore his country before he left it. Which is good for me because I love England so I'm always wanting to get out and see more!
Canterbury is about an hour outside of London by train and makes the best day trip. It's almost as if the city has been stopped in time. The architecture is incredible and makes you feel as if you've stepped back into another age. The city itself was made famous from the infamous Canterbury Tales which has seeped itself into the cities history.
If you're planning a trip you absolutely must visit the Cathedral and spend a couple of hours wandering around. There are so many nooks and crannies that we almost missed half of the cathedral without realizing it!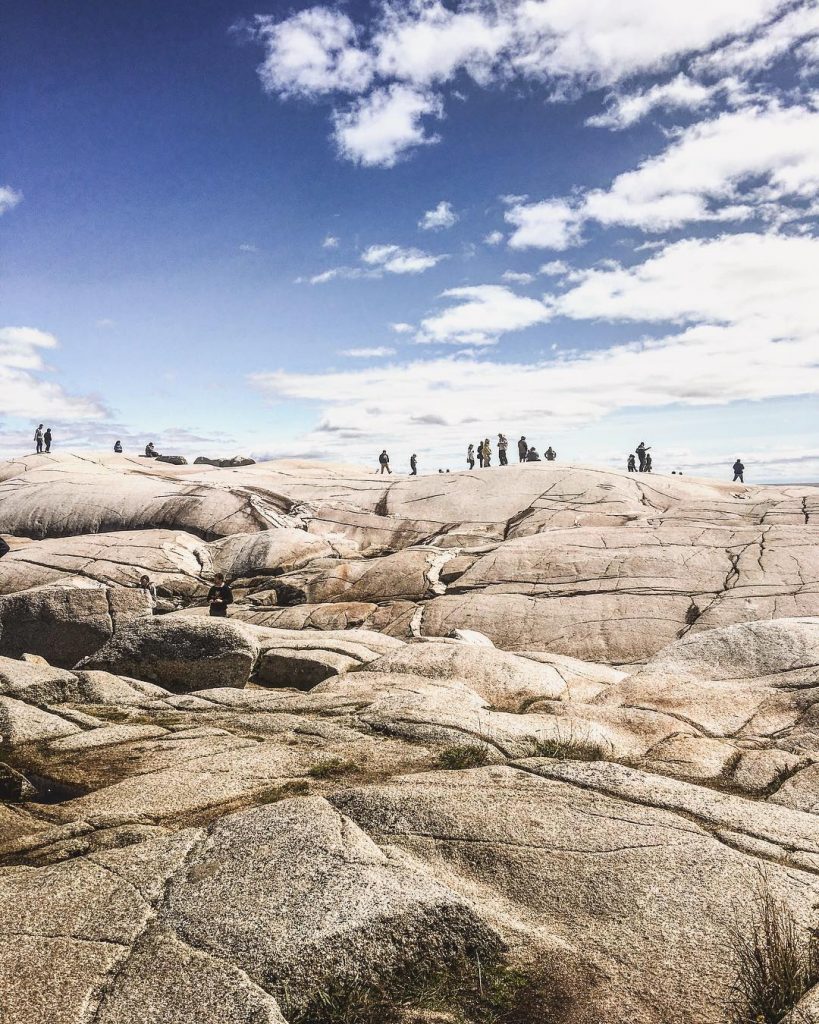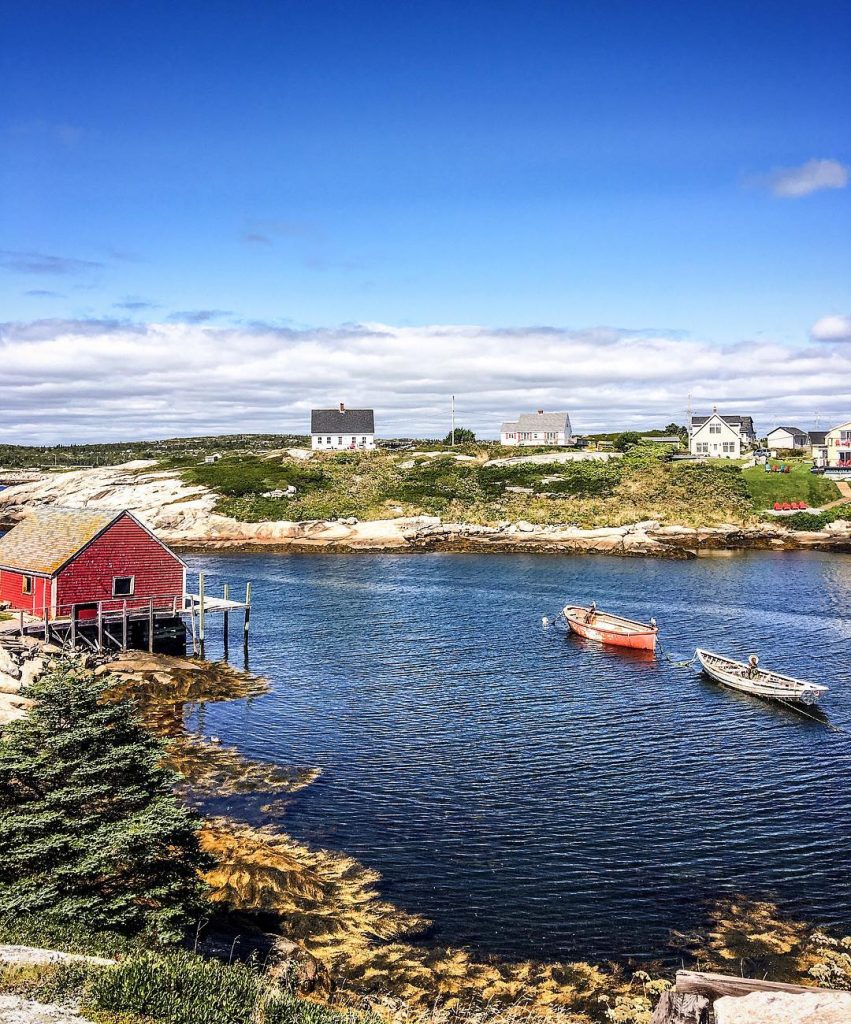 Nova Scotia
I had been dying to travel to Halifax for years and we finally did it this year! I always love exploring more of Canada, I would do it more often if it wasn't so damn expensive. I had heard so many good things about Nova Scotia I knew as soon as got out there I would love it and I wasn't wrong. We got to travel mainland Nova Scotia during our 3 day trip visiting Halifax, Cape Split, Wolfville, Peggy's Cove and Lunenburg.
I think of all the places we went to, Lunenburg has to be one of my favourite places in the world. The little town was so peaceful, quiet and quaint. Made for the perfect one night stay during our trip.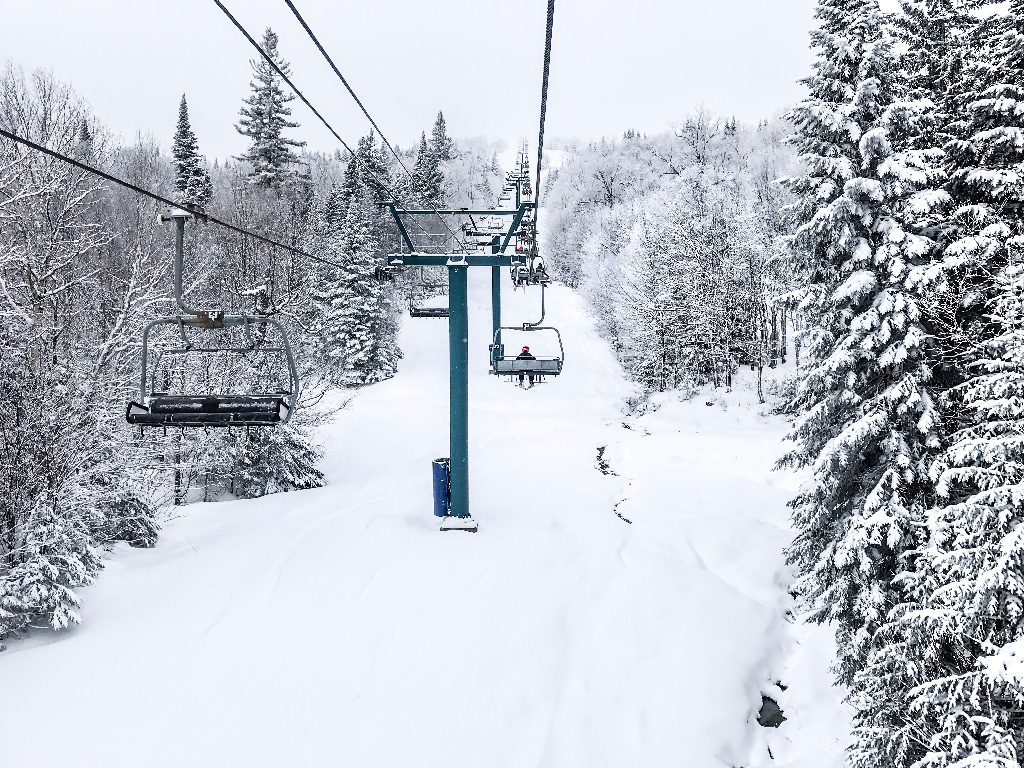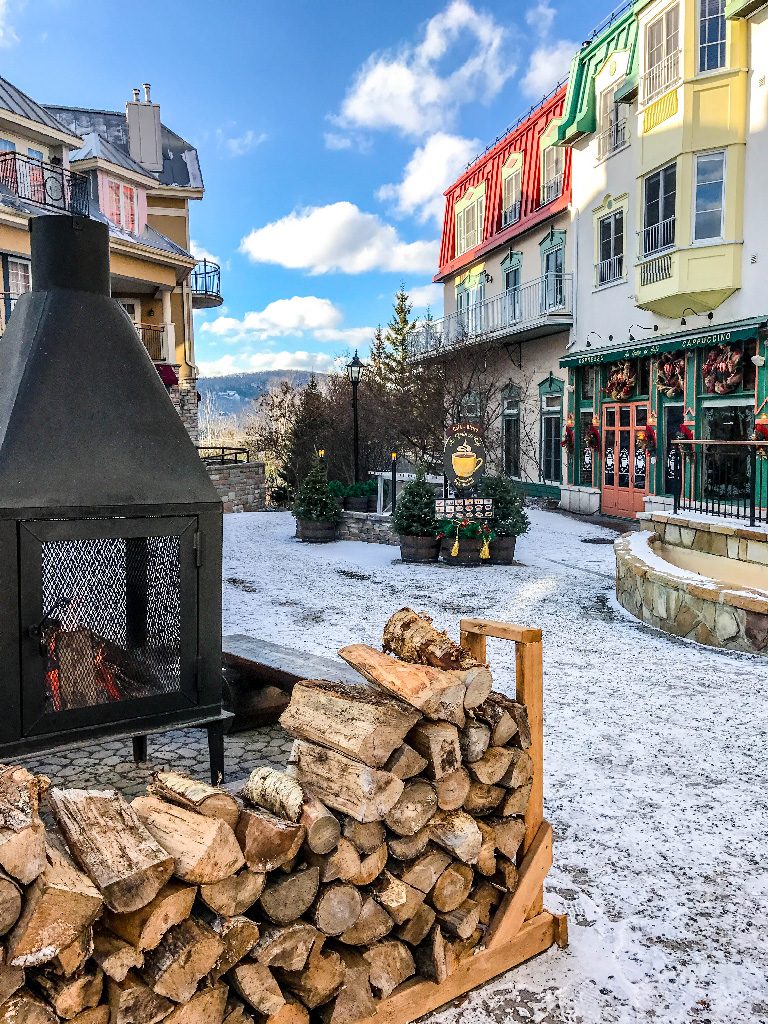 Mont Tremblant 
I've been travelling quite a bit over the past couple of weeks as part of my new job. It's been amazing and something I've always wanted in a job (travel perks!) although I'll admit it's far more exhausting than I thought it would be. All that being said, a couple of weekends ago I finally got to explore the beautiful Mont Tremblant region in Quebec.
Located 2 hours outside of Montreal, the area has some of the best skiing in the province and is perfect for a weekend away. With all of the snow that fell while I was there, I'll admit it really got me geared up for winter! Even if you're not into skiing or snowboarding, there are tons of things to keep you busy.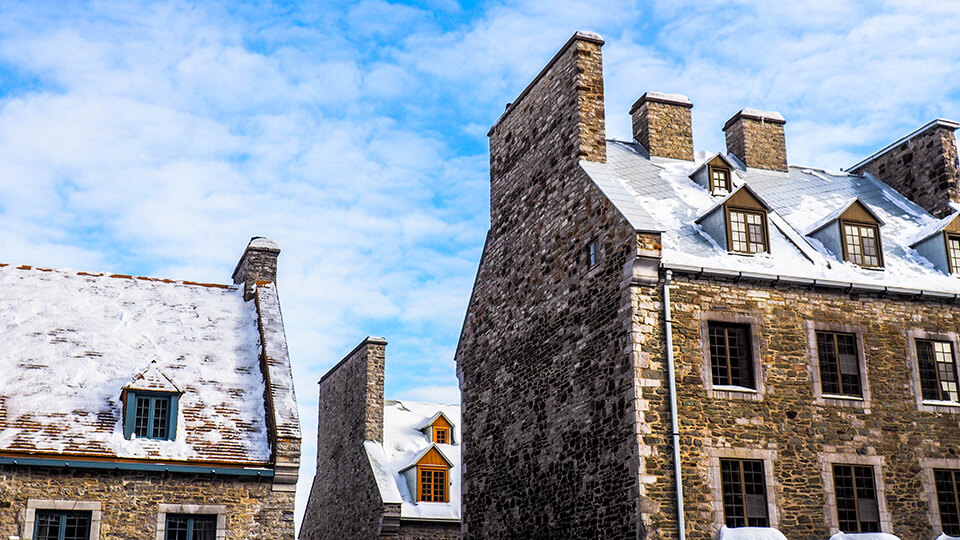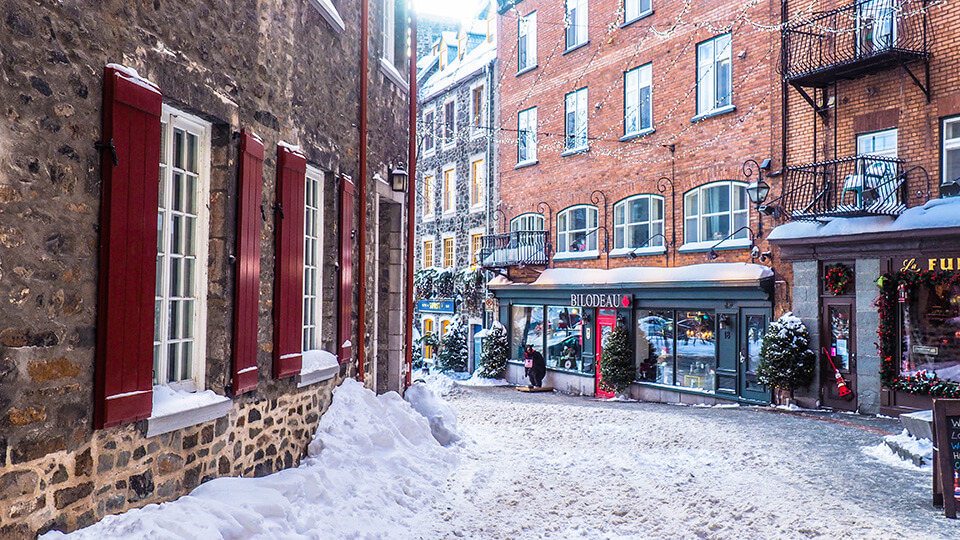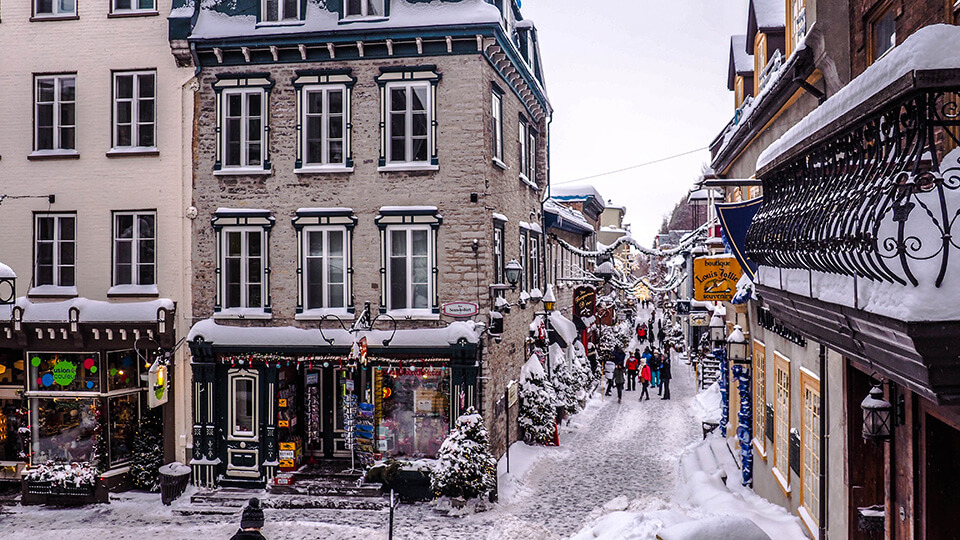 Quebec City 
We have this fun tradition now for 2 years running (this year will be the third) where we have been spending NYE somewhere really cool. Our first year was spent in Amsterdam and last year we run in the new year in Quebec City. While it wasn't my first time in Quebec City, it was Ben's and we had such a fun time.
I don't think I knew what to expect from spending New Year's in Quebec City but I was pleasantly surprised. The city was filled with partygoers. There was a giant stage set up at night where a DJ played for hours until midnight. It was so cold but when you're bouncing around and dancing, it's easy enough to stay warm!
So there you have it, all of the adventures we've taken in 2017. It's always crazy to look back on it now, hoping that next year is going to be as filled. Although if this house keeps sucking our money as much as it has been we may not be in luck!