Pulling off a travel themed wedding that's actually tasteful and well done can be hard. Especially when you're not getting married somewhere rustic. Ever since Ben and I started planning our wedding I knew I wanted to incorporate travel into it, obviously.
The problem was, everytime that I searched Pinterest for ideas it seemed like every travel themed wedding was set in a barn or in the countryside. The kind of settings where yarn and antiques were encouraged. Our wedding was the complete opposite.
We got married in Toronto and with the entire groom's side flying in from England, the last thing we wanted to do was have them trek out to the country after a long flight. After scouring basically all of Toronto for a reasonably priced venue (near impossible I'll tell you that), we settled on The Thompson Hotel
The venue was perfect in every way except, it didn't fit with a travel themed wedding or any idea I had envisioned the venue looking. I can't even tell you how many hours I spent Googling, Pinteresting and saving things on Instagram to try and figure out what made sense for us. We didn't want it to be cheesy but we wanted subtle undertones.
So, for all of you wander-lusters who also want a glamorous wedding or one that's not focused around antiques, mason jars, and yarn, here's how we pulled off a travel themed wedding: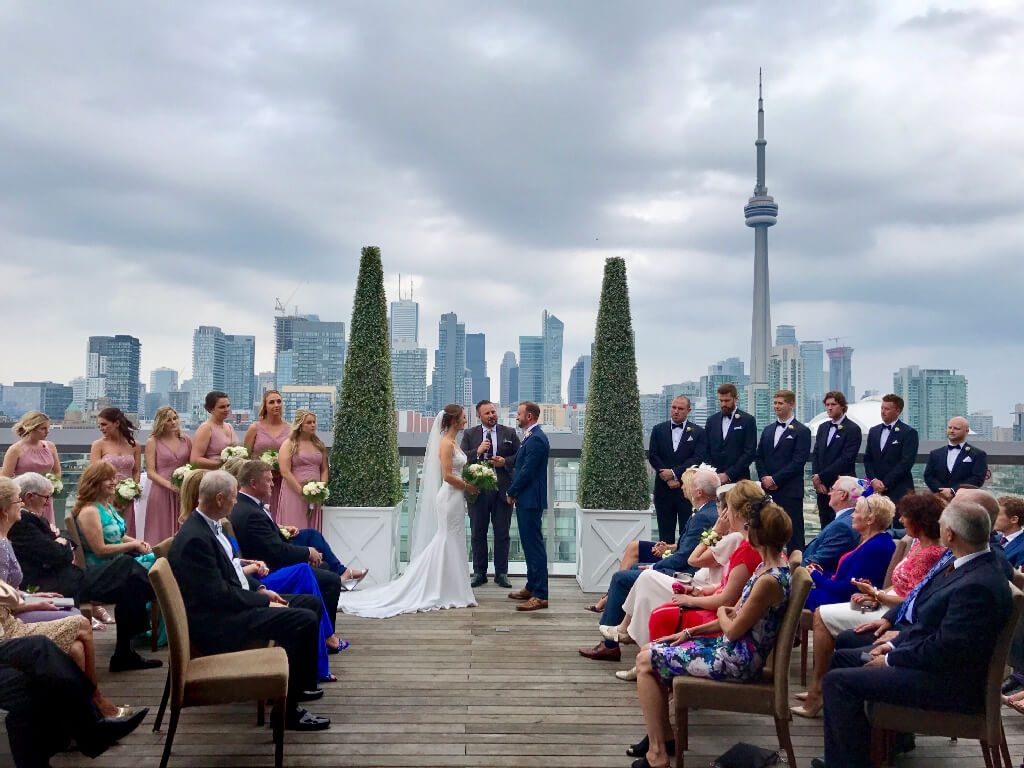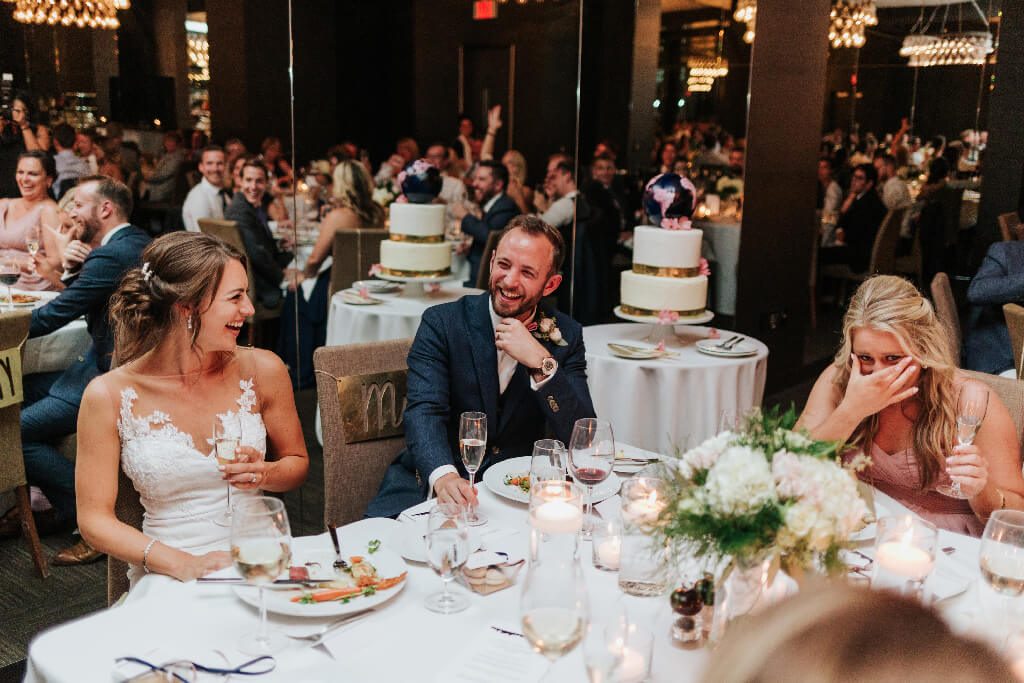 | The Cake |
I was lucky enough to have a very dear friend of mine who also happens to be an incredible baker. As part of our wedding gift she agreed to make the cake for us and damn did she outdo herself. Knowing what the theme was and spending hours upon hours researching designs and ideas she finally came up with the plan.
I wasn't allowed to see it until the day but I'm so glad it was a surprise. The cake was two amazing flavours. The bottom layer was chocolate with caramel filling for Ben and the top was vanilla with lemon filling for me. It was delicious.
My friend did an unbelievable job pulling together our colours, the theme and making the most glamourous (and delicious cake) a girl could ask for. I've since asked her but she's not taking any new orders!
| The favours |
Wedding favours I've been told are not something that everyone does but in Canada it seems to be a pretty common practice. For those of you who are unfamiliar, the favours are little gifts of thanks that wedding guests take home.
I don't know why but I had such a hard time trying to figure out what we would do for the favours. I thought of everything from luggage tags to little plane themed bottle openers. They all seemed super cheesy.
What did we land on? Well, that same friend who made the cake decided to save the day again and make macarons. They weren't just any macarons though, they were travel themed of course.
She made two different flavours: Maple biscuit with maple-syrup infused buttercream and Early grey tea infused biscuit and a manuka honey buttercream.
Can you guess the countries these were meant to represent? Canada and England of course!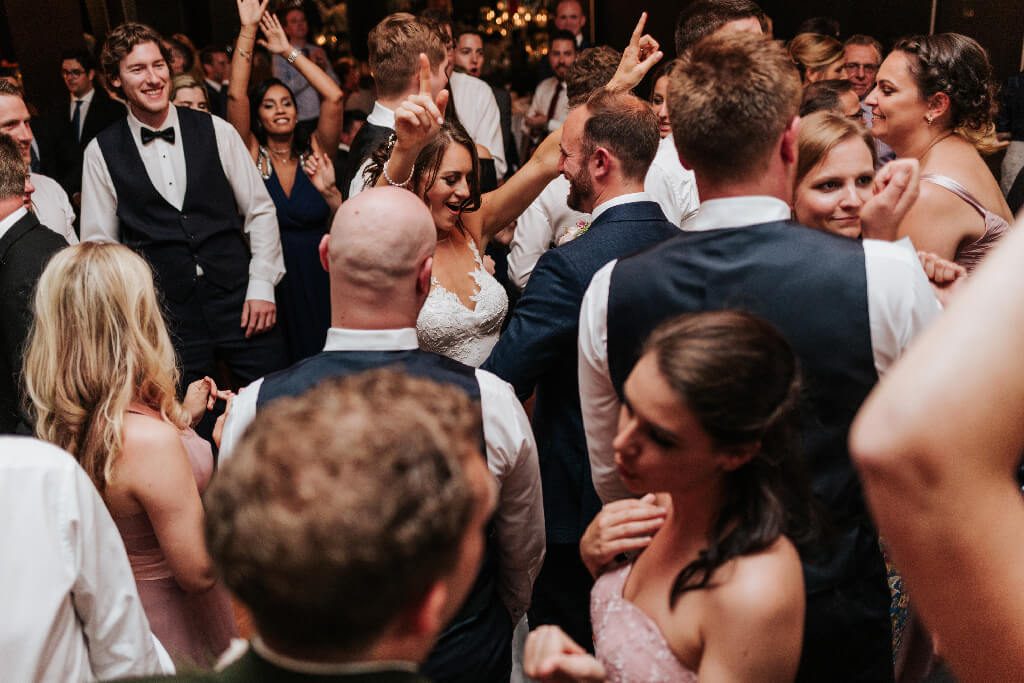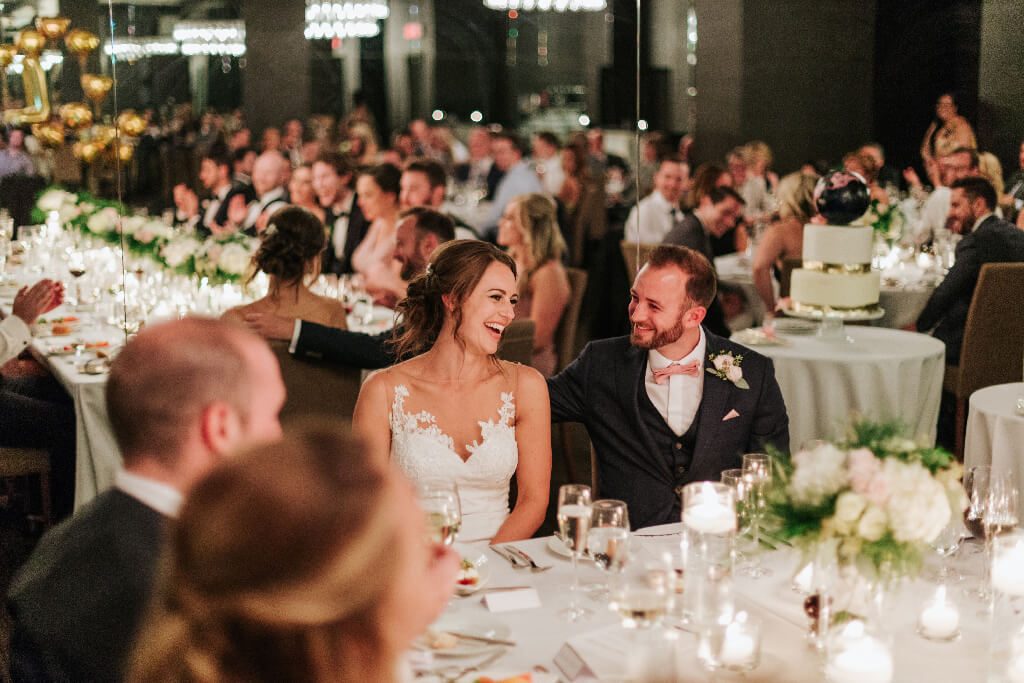 | The Tables |
I had all of these grand ideas when it came to incorporating our travel theme to the tables. In the end, though I thought less was more. Plus, the more you force yourself to put on the table the more expensive it's going to be and we did have a budget to try and maintain.
We decided that we were going to have every table named a major city we had traveled to together as a couple. Luckily for us, we had lots to choose from!
We found someone on Etsy who had created table names with landmarks from famous cities and sent them to us. We paid a bit more than we would have wanted to get someone else to do the work for us but sometimes, it's just worth it to not have to do it yourselves.
| The Card Box |
There are tons of creative things you can do with the card box for your wedding. Ben was really the mastermind behind this but after scouring Etsy for some time he managed to find a card box that was shaped like a British post box.
It was a bit small for the number of cards that we ended up getting but it looked cute and that's all that matters right? The box itself was wood and we had to put it together ourselves but the best part was that we painted it in our wedding colours. It was the perfect little add-on to our travel themed wedding.
| The Venue | 
As I mentioned before we were a bit forced in where we could actually hold the wedding but I think it worked out for the best. We are lucky enough to live in one of the biggest and best cities in the world, and we really got to showcase that to our guests.
My favourite part of the wedding was the ceremony and cocktail hour on the rooftop.The Thompson Hotelseriously has one of the best views of the city skyline. Being able to have that backdrop in all of our photos was a huge plus. Even the people who were at the wedding that lived in Toronto couldn't believe how amazing the city skyline was.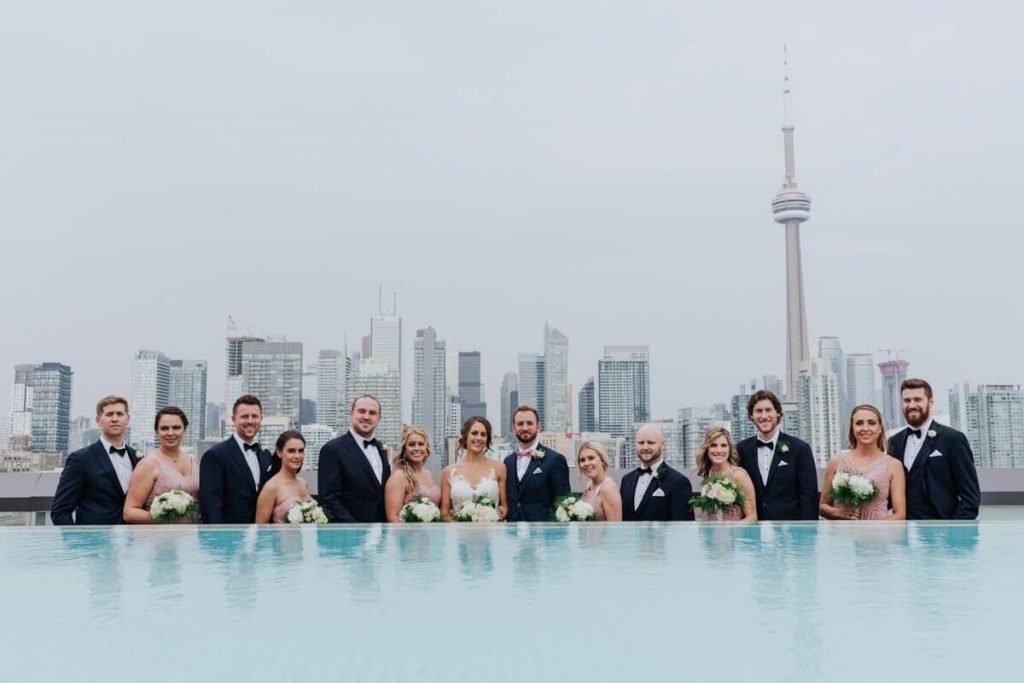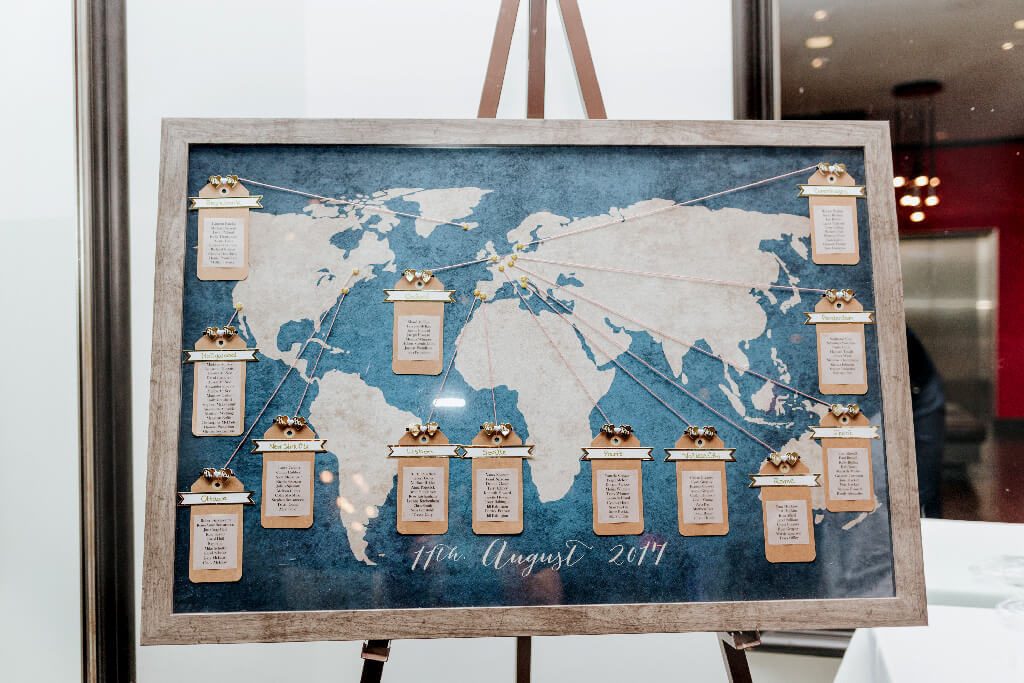 | The Seating Chart |
Last but not least, the seating chart was another spot where we incorporated our travel theme. I won't even take any responsibility for it either, this was all Ben's doing. He found a beautiful map online and bought it and then we put it into a frame.
From there we found luggage tag looking pieces of paper and put the guests' names on each one. This, of course, was after we figured out how many people would be at the wedding and how many tables we would need.
From there we mapped out where every city was that we were using, cut the string and put the table settings on top of the frame. This way we figured we could reuse the map later after the wedding. It turned out to be one of my favourite details from the wedding!
So there you have it, all the little ways we made sure to incorporate our travel theme into our wedding, as tastefully as we could!
*All photos by the lovely Love Studio here in Toronto. This post also contains affiliate links meaning we make a small commission from any purchase you make.