I've always wanted to visit Dubai. My cousin lived there for a number of years and couldn't stop raving about it ever. It looks like an incredible place to be and visit. The luxurious architecture and modern sights make it a place every traveler wants to visit and see for themselves. If these 10 reasons aren't enough to convince you, I'm not sure what will be!
---
Dubai – this luxury metropolis is a playground for shoppers and sightseers, its hotels glittering with more bespoke luxury than even Paris or Amsterdam can offer. Just the sheer amount of steel, glass and concrete used in each structure can overwhelm you. Then the tallest, biggest and most magnificent accolades for Dubai's architecture – even the Guinness Book of Records has not stinted on Dubai. Whichever direction you look, the elevated metro system zips through the city in the time it takes you to blink. Do you still need reasons to visit Dubai this year?
Whichever direction you look, the elevated metro system zips through the city in the time it takes you to blink. Do you still need reasons to visit Dubai this year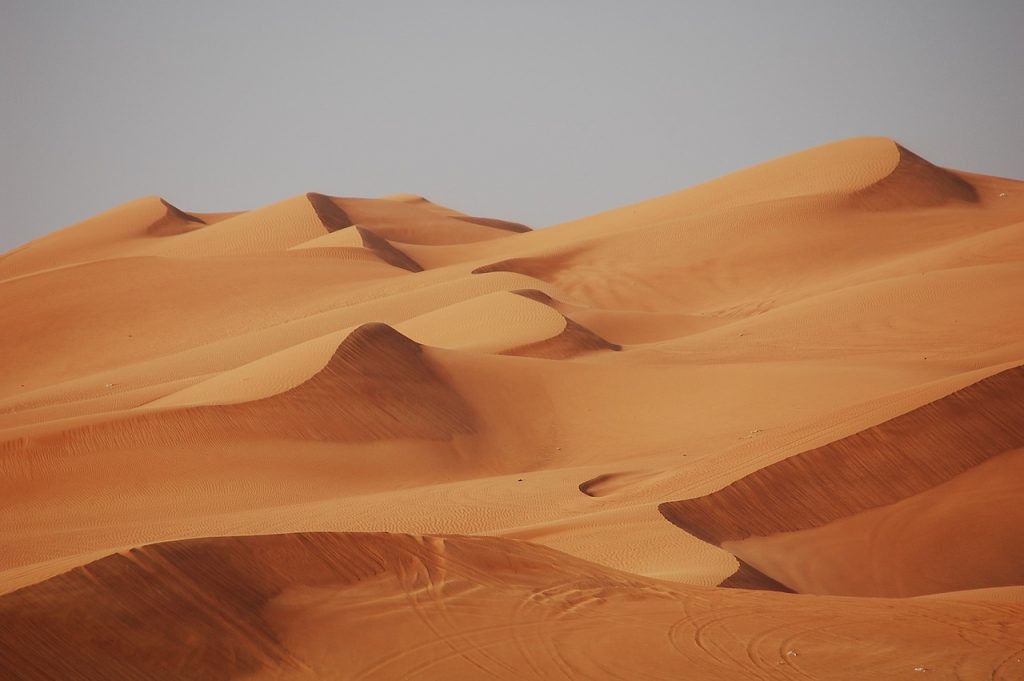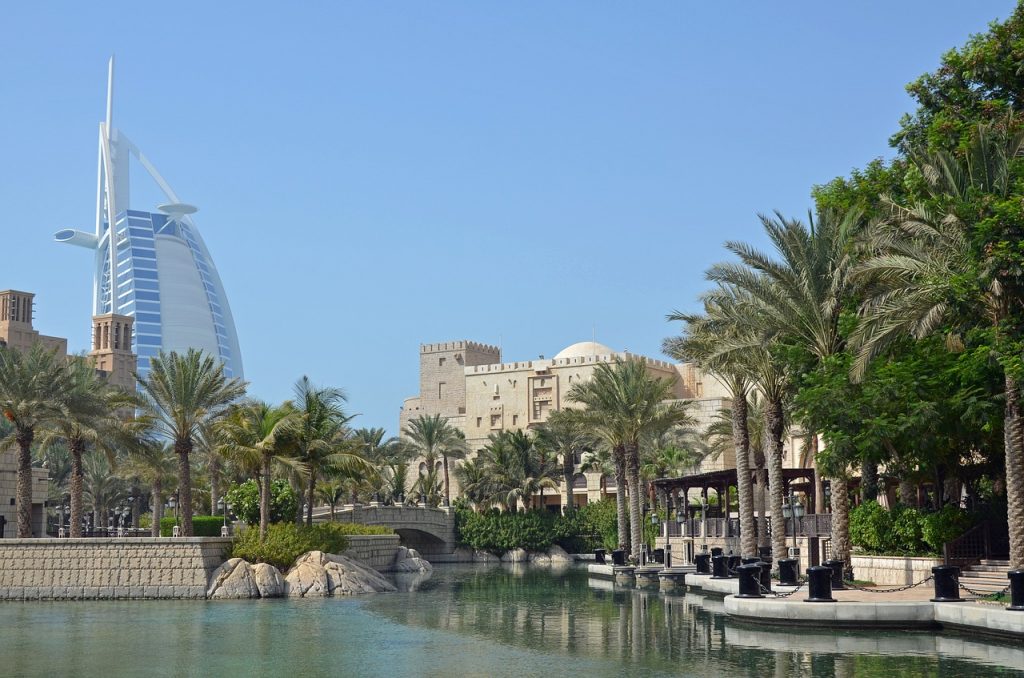 | The Food |

The Dubai food scene embraces every cuisine in the world – Emirati, Indian, Pakistani, Lebanese, Iranian, Mediterranean, English, and American and so on.  Enjoy an impressive live buffet of Levant, Emirati, Arabian and Mediterranean food at Al Hadheera, a desert restaurant run by five-star hotel Bab al Shams.
For top sliders and milkshakes, Kite Beach's burger van Salt is the best place. Bestro is the best dairy-free counter for vegans. Trying out the food at the beach-side hawker stalls, food court stalls, and luxury restaurants such as Zuma, Cipriani, Marina Social, La Petite Maison and Nusr-et in the Four Seasons is one of the best things to do in Dubai.
| The Burgeoning Art Scene |
The UAE is emerging as the new art destination of the world. Check out the glossy art galleries in Dubai's Financial Center and the Alserkal Avenue art district in the industrial Al Quoz area. The Dubai Design District nurtures emerging local talent, so it's a good place to begin your collection.
The city conducts the Art Dubai and Design Days festivals to encourage international artists to showcase their art in Dubai. If all this weren't enough, the Louvre Paris is to open its doors in Abu Dhabi in November.
| Clean And Fabulous Beaches |
The best beaches are owned by Dubai's many large resorts, but there are many public beaches with excellent amenities such as Jumeirah Beach, Umm Suqeim (right under the Burj Al Arab), Kite Beach, and Al Sufouh Beach (with a spectacular view of the Palm Islands).  You can enjoy deep-sea diving, snorkeling, kite surfing, surfing, banana boating and other water sports on Dubai's beaches.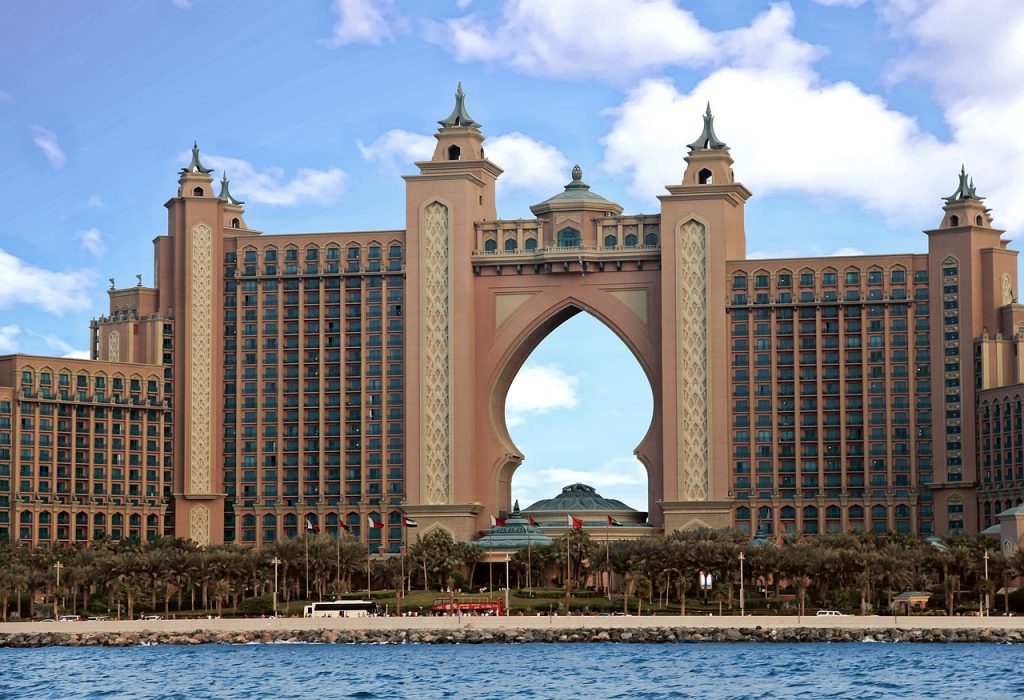 | Incredible Architecture |
The Burj Khalifa lords it over downtown Dubai, with its nose pointing 828 meters into the sky, offering incredible views of Dubai. The sail-shaped Burj Al Arab, the wave-shaped Atlantis the Palm, the incredible Dubai Frame and Ain Dubai, the Dubai Mall and several others are testament to the city's love for amazing architecture. Dubai's skyline is one of the best tourist attractions in Dubai.
| The Manmade Islands |
Dubai's atrocious reclaiming of land from the sea to build not one but multiple islands off its coast has made the world sit up. The Palm Islands is built to look like a stylized palm tree with its branches spread out. The World Map Islands are built to look like a map of the world's continents. Both islands are home to expensive private villas, resorts and business offices, fabulous restaurants and beaches. Sign up for a dhow cruise or hire a boat to get up close to these islands.
| Adrenalin-overload Theme Park Rides And Thrills |
Dubai has a range of theme and adventure parks all geared to keep you hooked. There's the ginormous Dubai Parks and Resorts with its Bollywood Parks, Motiongate Dubai and Legoland Dubai. Then there's the Aquaventure Park at Atlantis the Palm, with rides to thrill even the most jaded theme park fan.
The Wild Wadi Water Park, Dolphin Bay, IMG Worlds of Adventure, Global Village, Riverland, and Hub Zero – the list is endless. One thing is for sure though – your kids will never feel bored in Dubai.
| Old Versus The New |
A big part of Dubai's charm is that this ancient hub of the desert nomads is still faithful to its roots. Visit the stunning Jumeirah Mosque to learn about the Emirate's rich culture and religion.  Visit the old perfume, spice and gold souks in Deira and Bur Dubai, across the old saltwater estuary the Dubai Creek.
Visit the old Al Fahidi museum, and explore the lanes of the old Bastikaya quarter on foot. Try some authentic nomadic dishes at street stalls, and breathe in the scents of old Dubai along the Dubai Creek's coast.
| Unbelievable Experiences |
How about a desert safari with some 4×4 off-roading fun, quad-biking and sandboarding thrown in? Does a dhow cruise along the coast or on the Dubai Creek take your fancy? Do you fancy catching your own seafood at a night crab hunt? At Umm Al Quwain, you can hunt for crabs with skilled guides on glass-bottom boats among the mangroves.
How about kayaking in the mangrove forests along the coastline? How about a pearl diving adventure along with Dubai's pearl divers? Dubai is full of fabulous experiences that are worth many visits.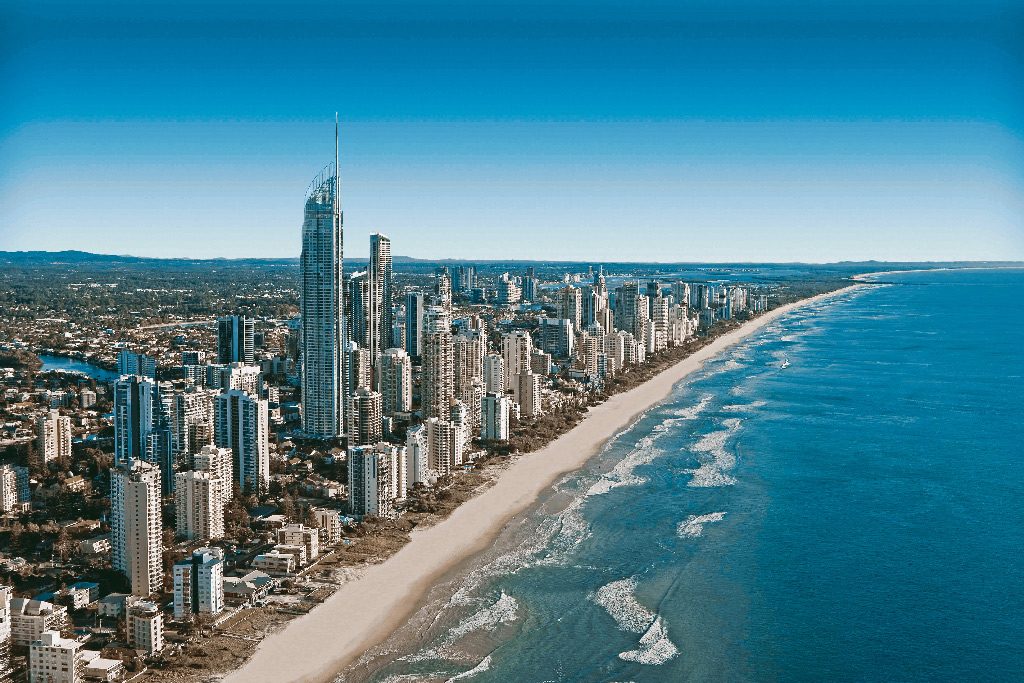 | Fairytale-like Bespoke Luxury |
Want to know what it's like to stay at one of the most ostentatious hotels in the world? A night at the 7-star' Burj Al Arab will set you back by USD 25,000.  Talk about helicopter pick up and drop, revolving beds, private butlers, chauffeur-driven Rolls Royces, private beach, Michelin-starred chef and golden toilets! How about a meal at the world's highest restaurant, Hotel At.mosphere, located in the Burj Khalifa? Dubai's fabulous resorts vie with each other to offer the best of luxury at the right price.
| Enough Shopping To Tire Even Shopaholics! |
If you're a shopaholic, then don't miss a visit to Dubai. The Dubai Mall awaits you with it's 1200 plus retail outlets selling designer and high-street brands and more gold than you ever saw in your life. Then there's the Dubai Marina Mall, Ibn Battuta Mall, Wafi Mall, Emirates Mall, City Center Deira, Bur Juman, Mercato, Souk Madinat Jumeirah and several others. Some of the best shopping to be had is in the traditional souks of Deira and Bur Dubai, where you can haggle.
Winter's coming, and it's time to start thinking about winter sun – the best time to visit Dubai. The sea will still be warm and the skies still blue; the weather will just be friendlier all around. Time to get your bags ready, and head out to Dubai for some winter fun (don't miss the January shopping festival!).