San Diego is one of my favourite American cities, if not my favourite. The small town is overshadowed by some of it's bigger counterparts like Los Angeles or San Francisco but let me tell you, San Diego offers a lot more than you think. The beachside town reminds me quite a bit of Ottawa in Canada. Not in the way it looks but how it feels. It's quiet, but offers everything a big city does.
Way back in 2012 I made a life-changing trip to California for a 12 day road trip. Of course, one of the stops on this trip was San Diego. Having not much time, we only allowed ourselves 2 days in San Diego and while it was enough for us to see the major things we wanted to, it definitely had me longing to go back and discover more.
If you're planning on making this part of your road trip in California, I would definitely suggest checking out some of the beaches nearby, there are plenty and make for a great way to spend a day.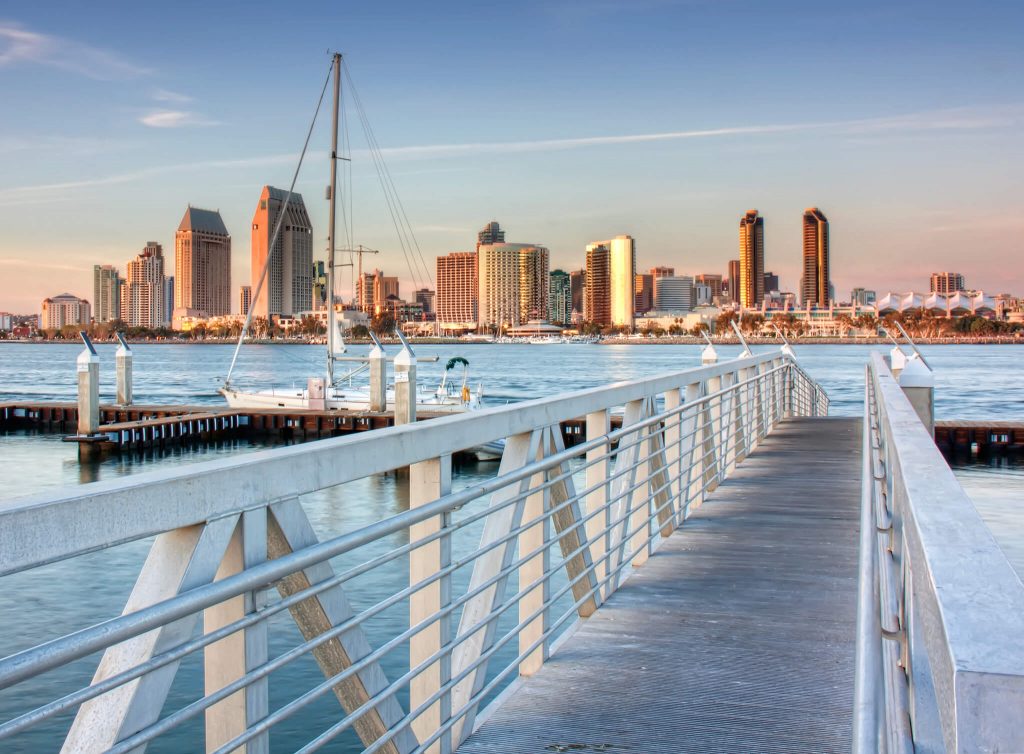 Flickr image by: Chad MacDonald
| Gaslamp Quarter |
As mentioned above, this is one of my favourite areas of San Diego.  In fact, you'll be hard-pressed to miss it with the giant archway that welcomes you to the area as you walk underneath.
Between shopping, dining and entertainment there is always something fun to do. One restaurant that really stuck out for us, and remains ingrained in my memory, was Dick's Last Resort. The staff is intentionally rude, the menu is purposefully off-putting and the portions are uncommonly large! What's not to love? Seriously it's worth a laugh or two if you can get past the ill-mannered staff (you just have to keep reminding yourself it's all an act).
I would spend a couple of hours touring around the area if you have the chance. Walk in and out of the shops, up and down the street and perhaps you'll be able to find a better restaurant to enjoy!

| Seaport Village |
Another seriously cool area in San Diego is the Seaport Village. It's actually a really great place to bring a family (says the girl with no children whatsoever). But really, when we visited there were people painting henna tattoos, making balloon animals and local merchants lined up along the boardwalk selling knick-knacks.
It's an area you're better off seeing during the day in my opinion so you can really appreciate the architecture of the shops and sit at one of the restaurants to enjoy the beautiful view of the ocean – it's hard to beat.
The walk is a little bit out of the main city but worth it. You could easily spend an hour or two here. If you're anything like me and love kitchy towns or areas than you'll definitely love this place.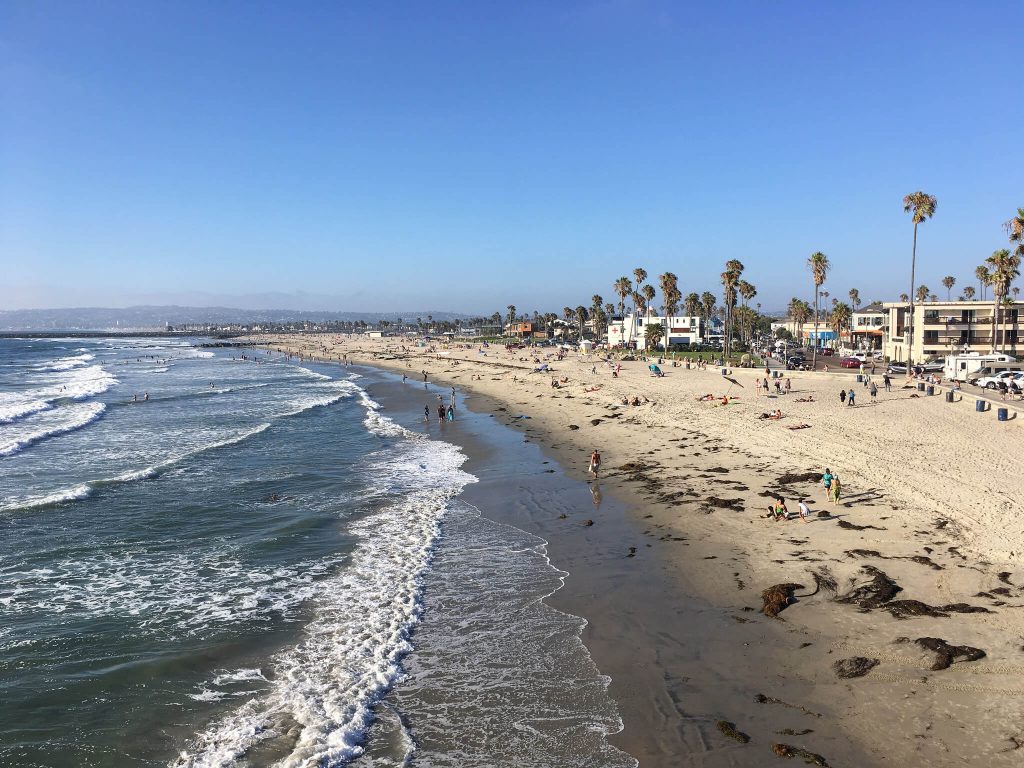 | Petco Park |
A trip to San Diego isn't really complete without a trip to the local ball diamond. While it may not be as famous as Wrigley Field, the centrally located stadium is worth checking out. Being from Toronto, where a baseball game is almost a bi-weekly occurrence I didn't really have the desire to go to a game but we did spend a couple of hours sitting outside on Mission Brewery's patio enjoying the sounds.
For travellers who have never seen or watched a baseball game – it is a must. There's nothing quite like eating a hot dog, drinking beer and cheering for the local team, no matter what city it is.
| Phil's Barbecue |
Bring your appetite. I'm not kidding. Phil's Barbecue has literally THE best ribs you've ever tasted. Since opening in 1998 Phil's has been a topic of conversation and high on the lists for foodies and barbecue lovers alike. Located a little ways outside of San Diego (we needed our car to get to it), I promise you it's worth the trip.
This is one of those times where you need to forget about all the hard work you have done at the gym and live a little. Order the ribs and fries, you just have to, I promise you won't regret it.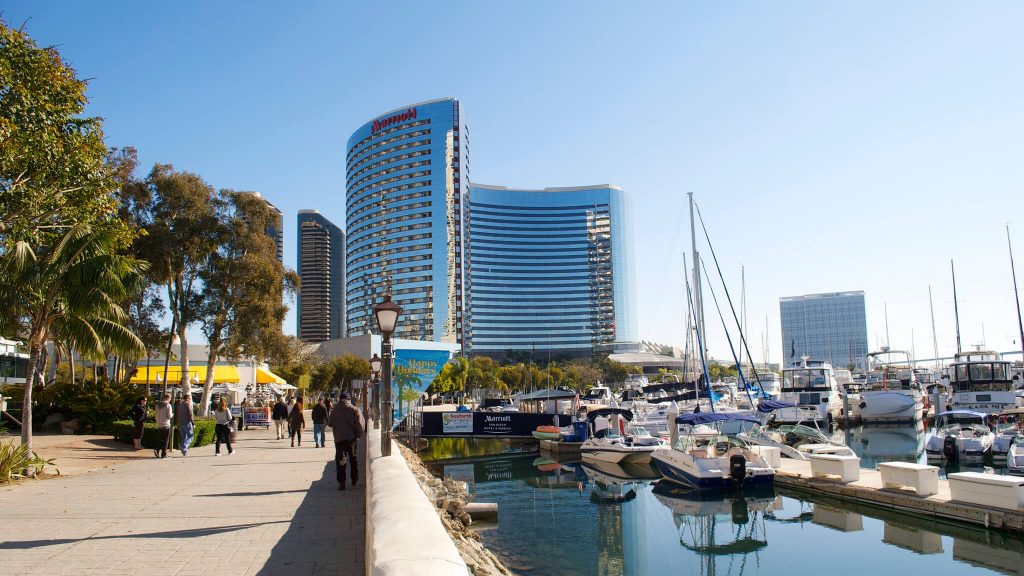 Flickr image by: Andre Ribiero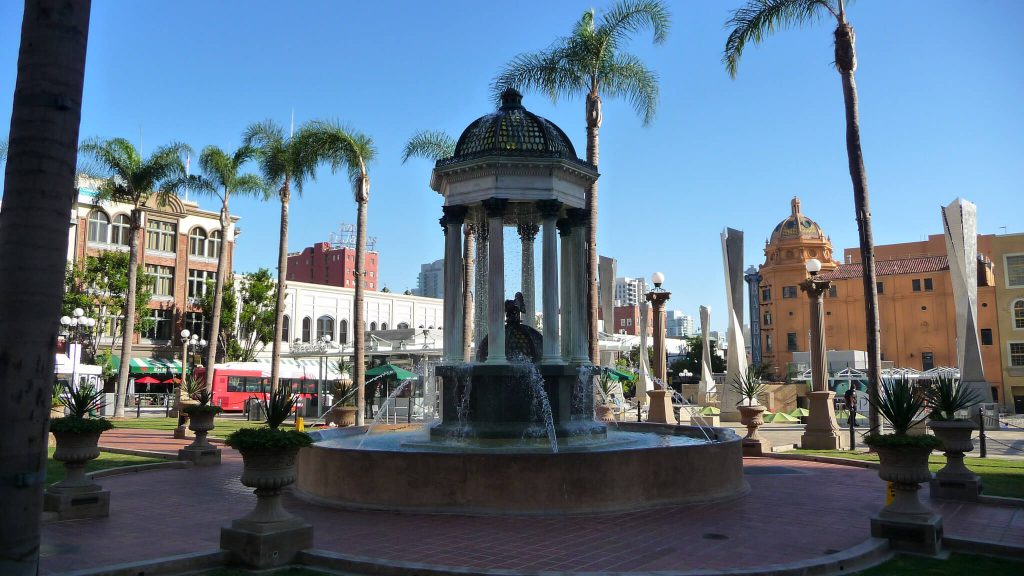 Flickr image by: Neil Thompson
| Ocean Beach |
This beach is located, again, just outside of San Diego (to or from a trip from Phil's Barbecue). You can find some great surfing lessons here as well. It's a smaller beach in a small town and when we went it wasn't too busy. There is parking available if you're bringing a car and some spots to grab a bite as well.
It was a great way to spend the day, lounging on the beach, playing in the waves and having a few silent giggles at the boys trying to learn to surf.
| Double Deuces |
Last but most certainly not least, Double Deuces. Love bars with bull riding? How about a bar with Karaoke? Double Deuces, true to its name has both. Yes you read that right. I don't know if I've had as fun of a night out as I did four years ago at this bar. I'm not sure if that's saying my nightlife is in serious need of an upgrade or if the bar really is that fun!
If you're staying at USA Hostels you can easily walk over to the bar and stumble home. Grab a couple of new friends and dance, ride, sing and drink the night away.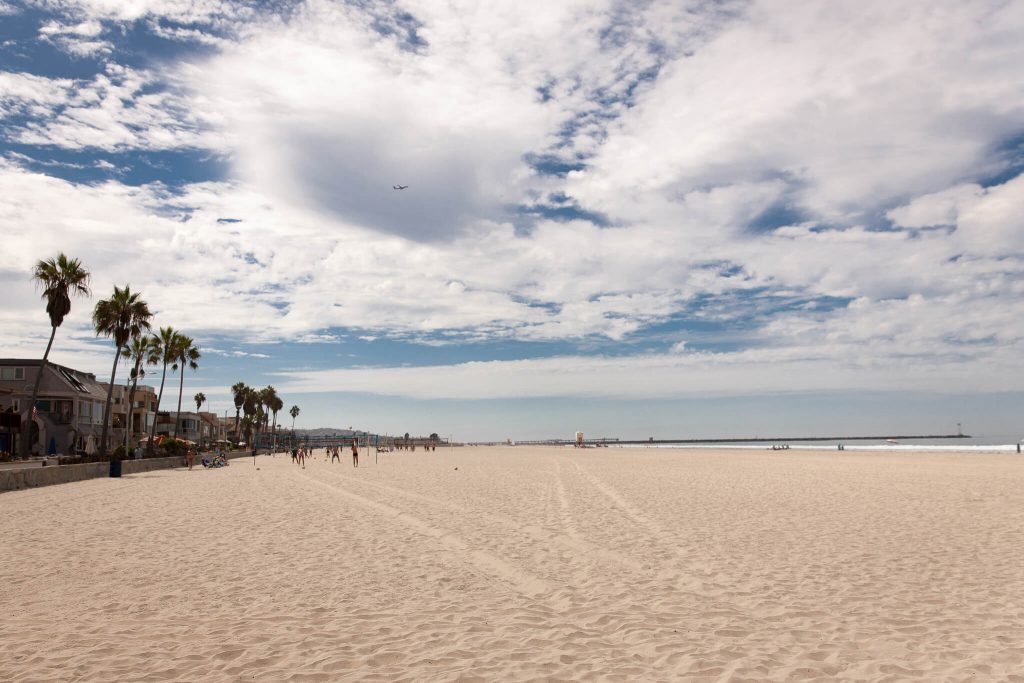 Flickr image by: Rcfed
| Where to stay |
When we visited we seemed to be on some USA Hostels tour – seriously we stayed in all three (San Diego, Hollywood, San Francisco). While I preferred the Hollywood hostel in terms of ability to meet people, I did really enjoy the lay out and look of the San Diego Hostel. Realistically though if you are looking for a cheaper night to stay and don't care about meeting people you might just be better off booking a hotel, once you go through the hoops of taxes, etc it works out to be roughly the same.
The hostel is really conveniently located in the Gaslamp Quarter of the city. There are a lot of really fun things to do in the area (which I'll get to later). You'll also be conveniently located close to grocery stores, and more importantly bars.
So there you have it, my top suggestions on what to do in two days in San Diego. Truthfully I'm not one for zoos but I've heard that the San Diego Zoo is one of the best in the world. Have I missed anything? What are your favourite things to do in San Diego?