There are so many winter destinations in Ontario that are, in my opinion, completely underrated. Not everyone can afford to fly down South to take advantage of the blazing sun and summer heat. Some of us are stuck at home working, or in our case building a new home.
I'm a huge advocate for exploring your own backyard. Let's be honest, sometimes, if not most times, it's not economical to be jetting off once a month to a new destination. Although if you live in Europe I can imagine how easy this would be for you to do.
Alas, we don't and because Canada is one of the world's second largest countries, you can imagine how difficult it can be to 'jet off' to a nearby destination. What does this all mean? There are amazing destinations in Ontario that are still waiting to be discovered and you don't have to travel far to see them.
There's something so romantic about escaping to some of the amazing winter destinations in Ontario and enjoying the snow, a fire and great company. While I grew up a skier, one of my favourite things to do in the winter is snowshoeing! I'm not sure why but it's by far my favourite form of exercise and you can only do it up North!
If you're looking for somewhere to escape to this winter, then read on for some of the best winter destinations in Ontario:
Collingwood: Blue Mountain Resort
Blue Mountain Resort is the only public access hill along the Collingwood escarpment. Years ago Intrawest bought the resort and majorly reconstructed it. Styled as a mini Whistler Village, which has made it a must-do in terms of winter destinations in Ontario.
Blue Mountain is the perfect spot for ski or snowboard beginners as well. There are plenty of classes available in groups or private instructors. You also won't have trouble finding rental equipment. If you want to save money though find a rental spot off the mountain, the prices are MUCH cheaper.
Spend the evening wandering through the village enjoying the restaurants and nightlife. There's nothing better than a good Apres (trust me). For some relaxation time be sure to stop by the Scandinav Spa, the outdoor pools are definitely insta-worthy.
Ottawa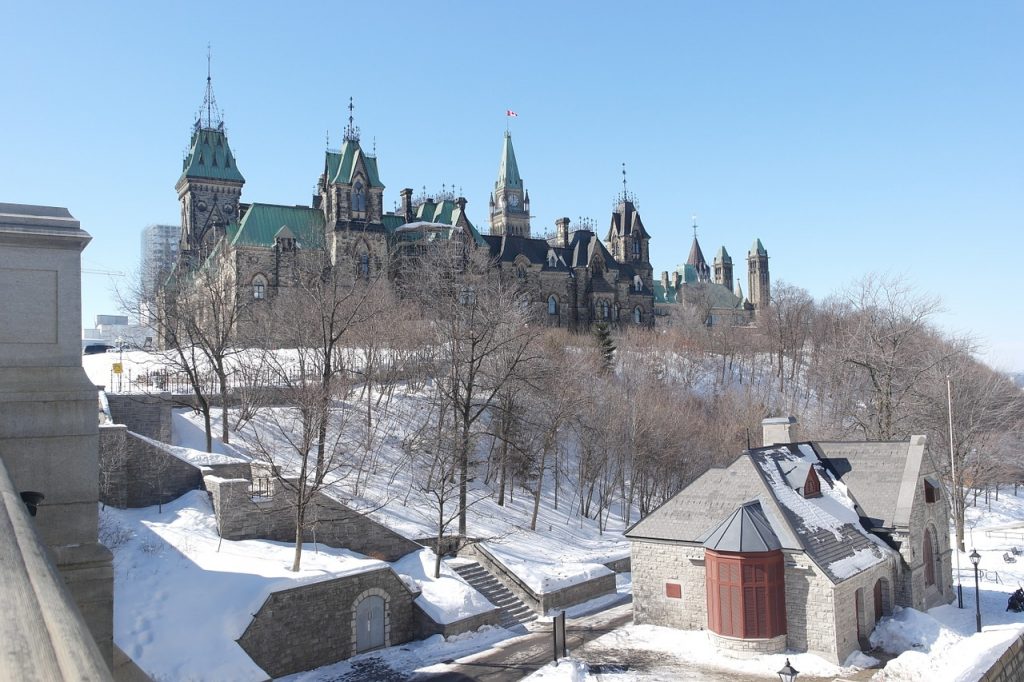 If you've never experienced winter in Ottawa, you must! The city may get f**ing cold, but it by no means shuts down! Around mid-January, the Rideau canal opens up for skaters of all skill levels to skate along the world's longest skating rink. The skating rink is 7.8km long!
While the entire length isn't always open (mother nature plays a part here), there is always a good portion up and running for skaters. If you visit during the day you'll find little cabin like shops lined along the canal closer to Parliament Hill with hot chocolate and beaver tails!
Even walking through the Byward Market is pretty in the winter. There are always people milling about so finding a window seat at one of the many restaurants or bars is a great way to pass the afternoon.
Niagara-on-the-Lake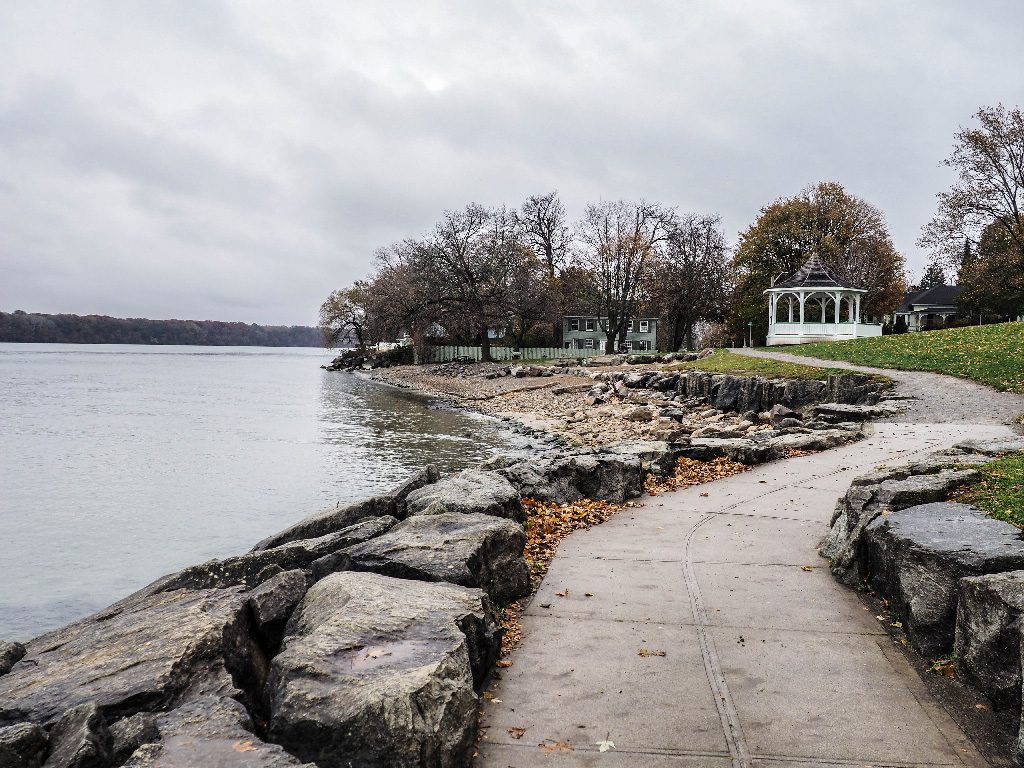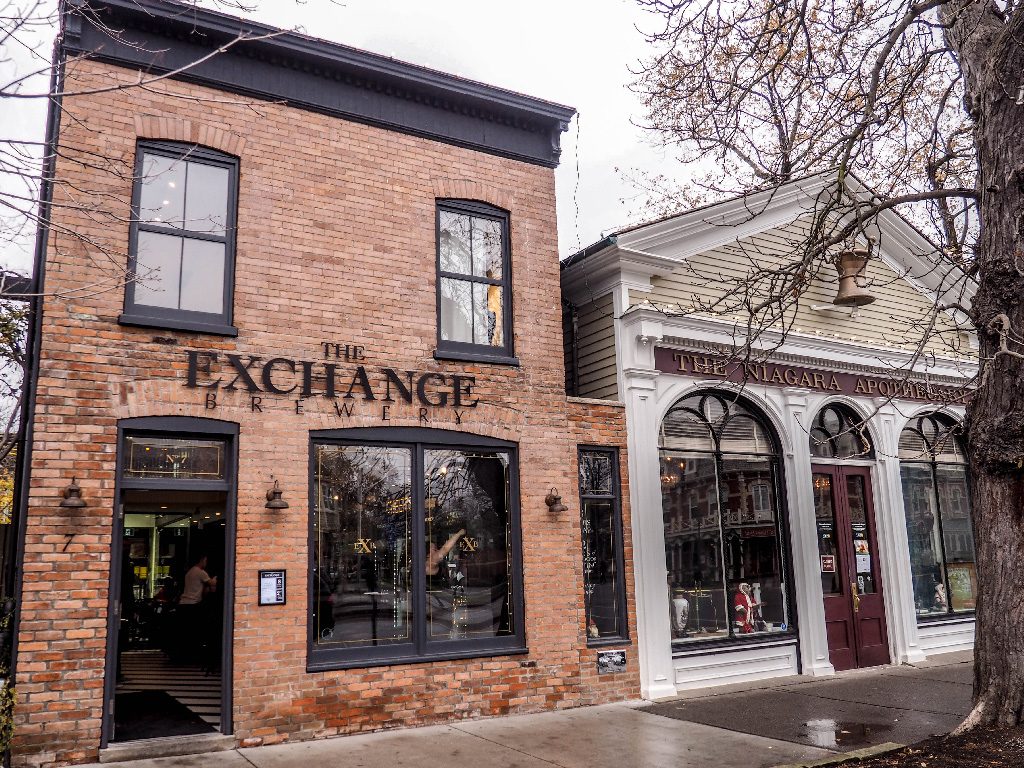 Outside of Toronto, I think Niagara-on-the-Lake is my favourite spot. While it does hold some sentimental value (it's where we got engaged), it's also a quaint town with lots to offer. Not only that, there are plenty of amazing hotels and B&B's to choose from around the area. Our personal favourite is the Oban Inn & Spa.
Whether you're into shopping, eating or drinking you're bound to find something to do. This little city oozes charm and luxury as it's home to some of the best restaurants in the province, if not the country. On our last trip we visited the Exchange Brewery and fell in love. The small brewery has some amazing beer on tap and a great spot to get out of the cold for a few hours.
If you're traveling with children, Niagara isn't far either and easy enough to do in half a day, although that's another trip altogether.
Stoney Lake: Viamede Resort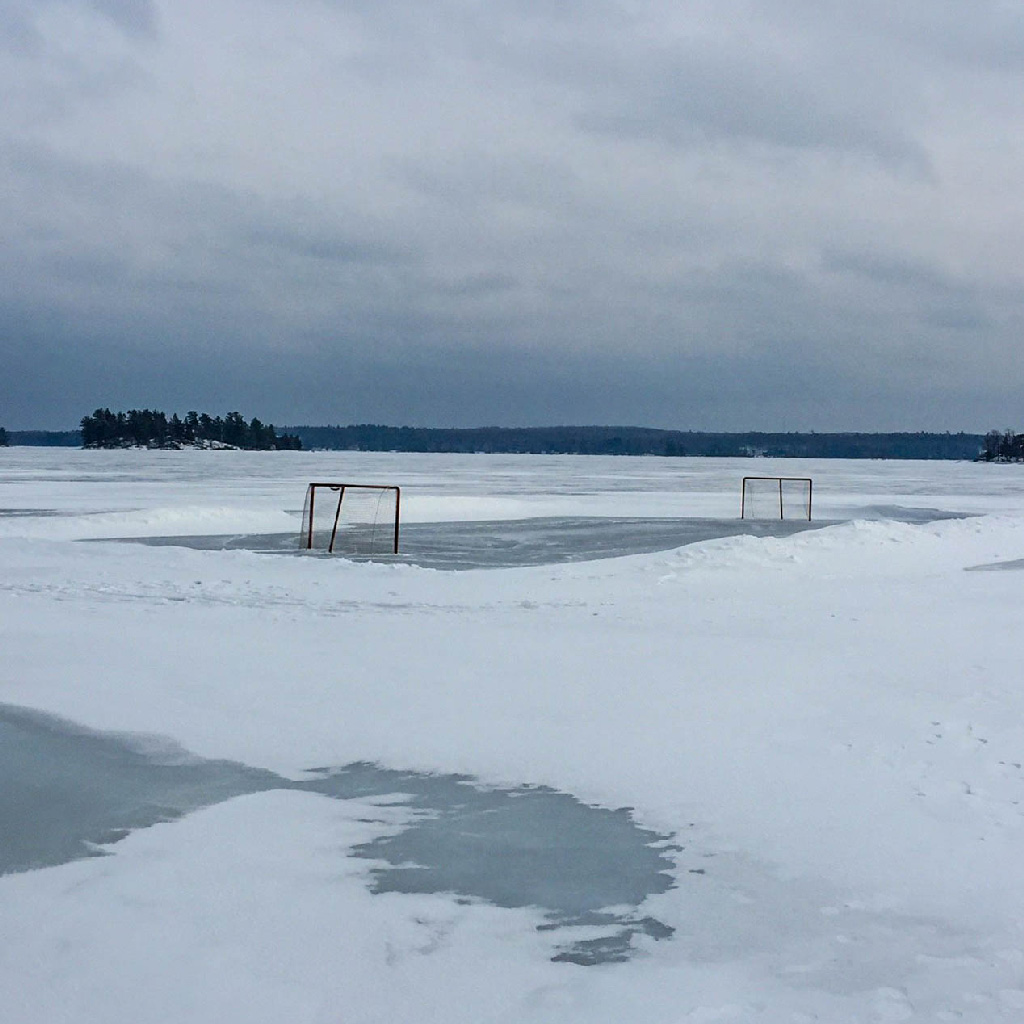 While Stoney Lake is primarily a summer destination (rumoured to be the new Muskoka), Viamede Resort has done an amazing job at making it just as much a winter getaway spot. The drive from Toronto is just under 2 hours, and in the winter it's one of the easier drives you can do out of the city. If you can I would recommend booking one of the cabins along the waterfront. These one-room homes are perfect for a couple looking to have some alone time. Plus, the bed is SO comfortable.
There's plenty for you to do around the resort including, you guessed it, snowshoe! As long as the ice is thick enough there is also a pond hockey rink. Even if you don't play, slap on some skates and get out there. You'll likely have the ice all to yourself so you won't have to be embarrassed teaching yourself to skate. If you'd rather just stay inside the resort has a library of games and DVD's to provide you with entertainment all night.
You absolutely can't miss their Mount Julian restaurant. Everything is farm to table, super fresh and absolutely to die for delicious!
Prince Edward County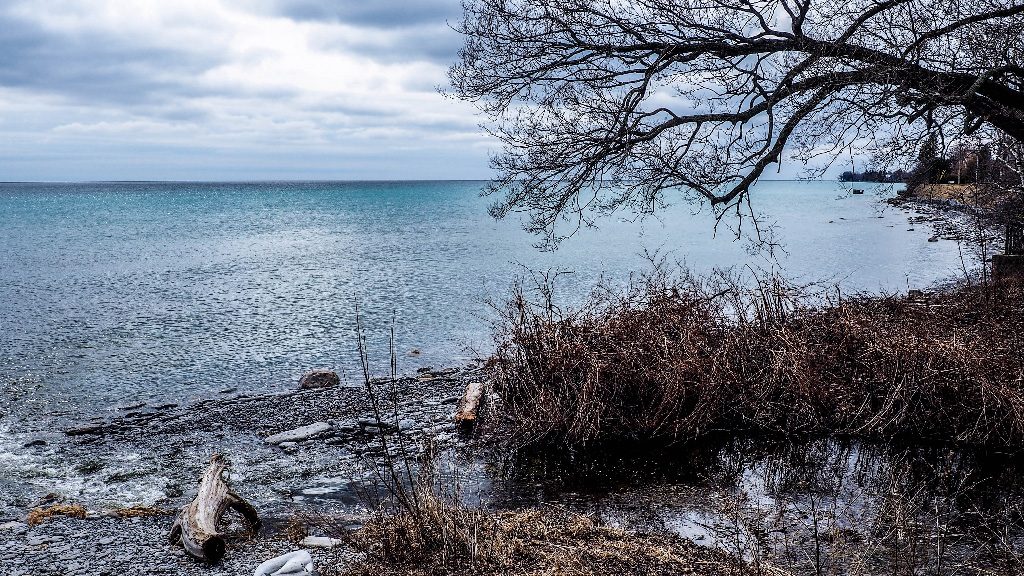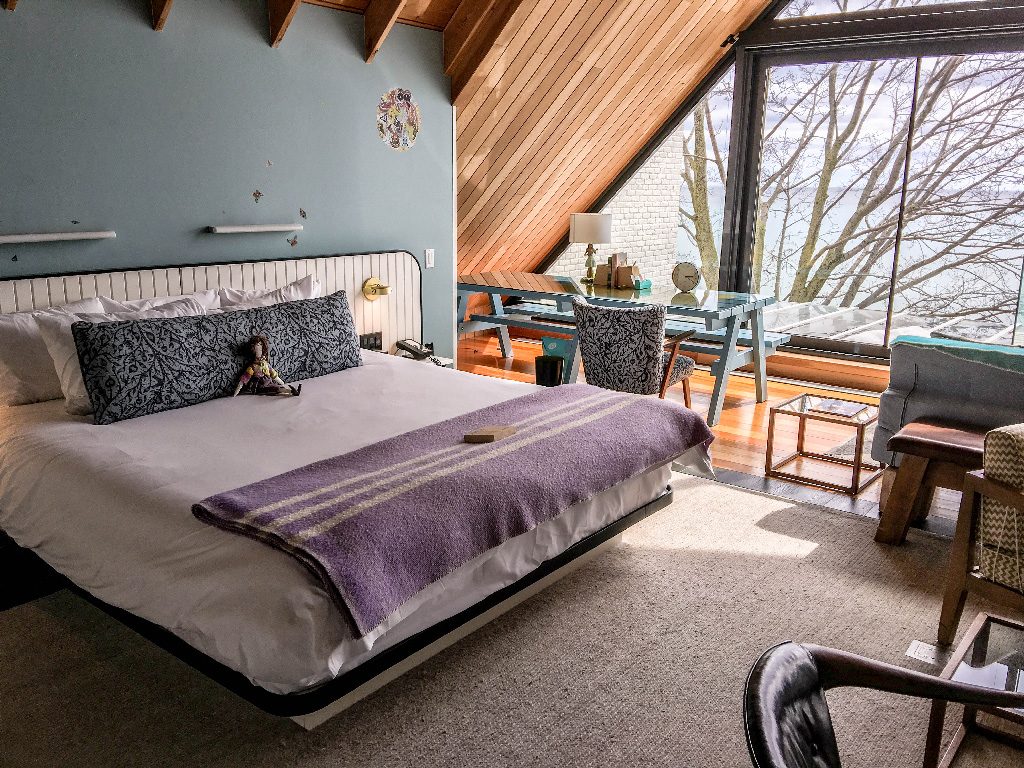 A close rival to Niagara-on-the-Lake for us is Prince Edward County. I mean really, they are both very similar in what they offer they are just on other sides of Lake Ontario. The County is a smaller, less expensive version of Niagara but does not lake the culinary adventures.
You may have heard about this beautiful spot for its infamous hotel the Drake Devonshire. If you ever have the chance to go, and can't wrangle a hotel room in this place (they book up quickly), you must make it a point to have a meal in their restaurant. We've dined for both breakfast and dinner and have never been disappointed.
The one thing to note about the County is that it's often hard to get around from winery to winery so make sure to plan ahead with transportation!
What winter destinations in Ontario are your favourites?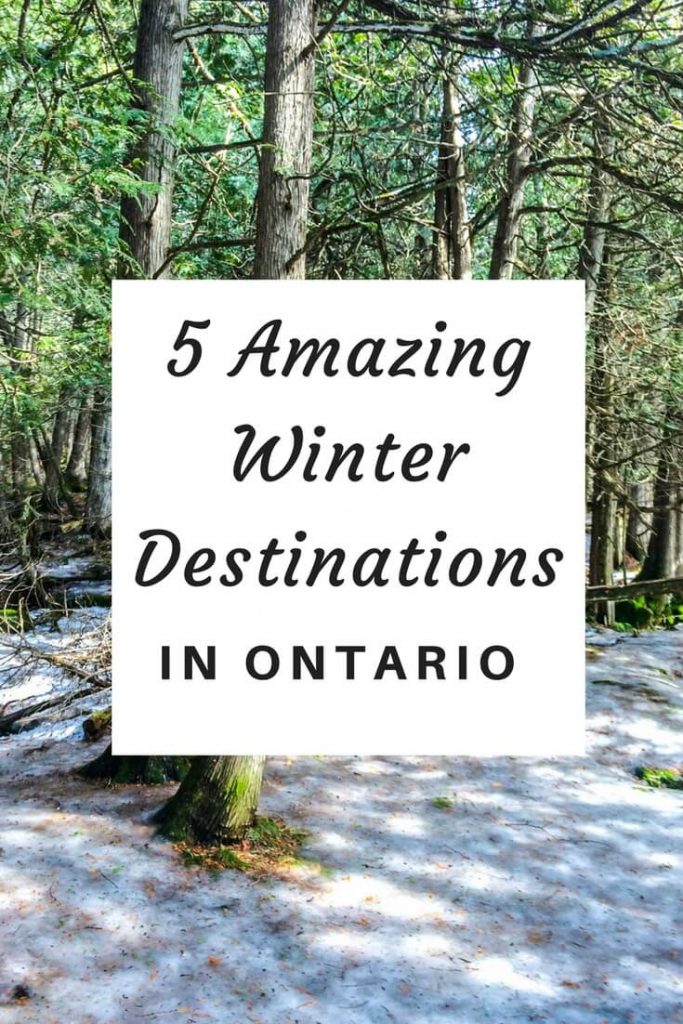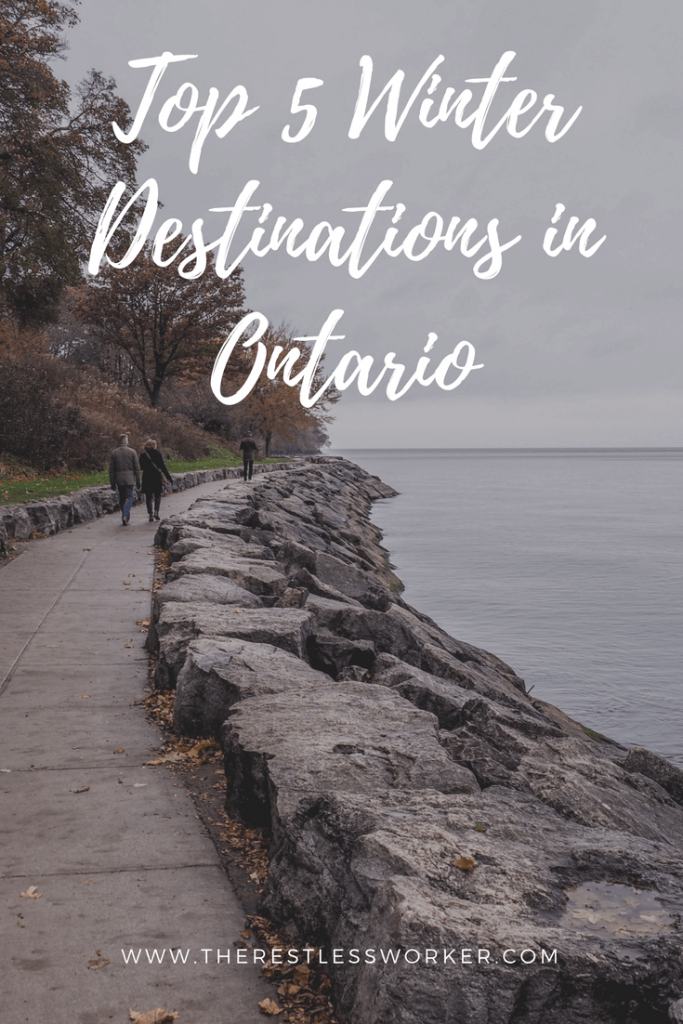 *This post contains affiliate links. You can read more about them on our Policy and Disclaimer page