I'm a fan of one week itineraries for Europe. It's the only continent where you can really see a number of different countries in one trip, and for relatively cheaper. There is so much to see and do it's really hard to narrow down just a few one week itineraries for Europe but I've taken a good stab at it.
If you're anything like me, you want to travel and see as much as you possibly can in as little time as you can manage. Often this means you're returning home much more exhausted than when you left. However, it also means you managed to squeeze in one, two or maybe three different countries at one time in one trip. Disclaimer: you're not going to be an expert in that country or city upon returning home, but you will have a good impression of the place which will help you decide if you want to return later.
As I've mentioned many times before, in order to travel hack your limited vacation days you need to be creative. It also means, being a full-time employee you probably don't have time to spend months on end in any given destination. Most of my trips are around 7-10 days which make for the perfect length of time for any of these one week itineraries for Europe. You can easily get to 10 days of holiday using only 5 vacation days if you travel over a long weekend, which is perfect for some of these one week itineraries. Just note, the flights will likely be a bit more expensive.
Lisbon | Algarve | Seville | Gibraltar
[3 countries + 4 cities]
This is probably one of the busiest of the one week itineraries as this trip brings you to 3 different countries in one go. Starting in Lisbon and experiencing the infamous Portuguese culture, this intricate city has a lot to offer. Enjoy wandering through the colourful streets, riding a tram, enjoying epic views and eating unreal seafood. Next travel onto the Algarve and enjoy some unreal views while catching rays on the beach and embracing the relaxing part of your trip. Next stop Seville for some tapas and
Lisbon Hotels | Algarve Hotels | Seville Hotels | Gibraltar Hotels 
---
Dublin | Ring of Kerry | Edinburgh
[2 countries + 3 cities]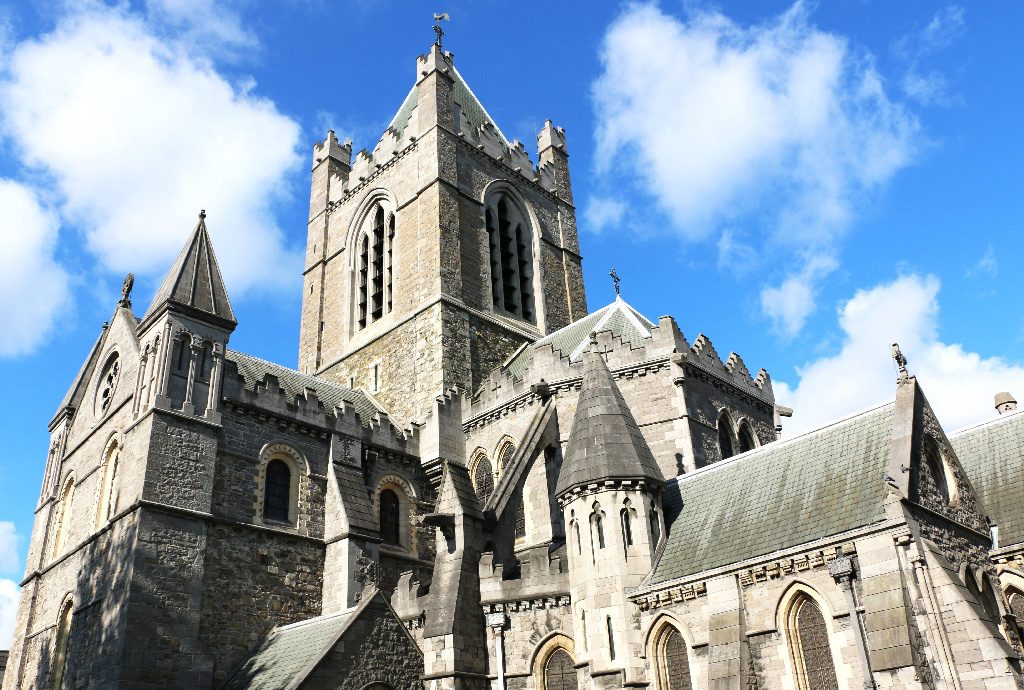 If you're looking for one week itineraries with some charm, beautiful landscapes and fun cities than it's hard to beat this one. Travelling around Ireland is still one of my all-time favourite trips.  The country is just so beautiful. It's easy enough to drive around Ireland if you know how to drive standard. If not, you'll still be able to get around, you might just have to pay a bit more for a car rental.  You would most likely spend most of your trip in Ireland before catching a short (and cheap) flight to Edinburgh. I have yet to visit my homeland of Scotland but it's definitely on the bucket list.
Dublin Hotels | Killarney (Ring of Kerry) Hotels | Edinburgh Hotels
The perfect Ireland road trip itinerary
---
London | Paris | Brussels
[3 countries + 3 cities]
If you've never been to Europe before than this of the one week itineraries is probably the best. With this itinerary you'll be starting off with some of the biggest and most known cities in Europe. London is by far my favourite city in "Europe". While it's not technically part of the continent and won't even be apart of the European Union for much longer, North Americans Still classify London much longer, North Americans Still classify London as a part of Europe.
Give yourself at least 3 days in London to hit all the major touristy spots. Once you've gotten a good taste, you can take the Eurostar into Paris. It's a pretty easy train ride and usually takes no more than a couple of hours.
Another 3 or 4 days in Paris would be perfect. The city will feel so clean and spacious after coming fr London. Check out the must see spots in Paris before making your way to your final destinations. In my visit  to Brussels we only spent 2 days but managed
London Hotels | Paris Hotels | Brussels Hotels
The perfect London walking route
---
Ghent | Ypres | Bruges | Amsterdam
[2 countries + 4 cities]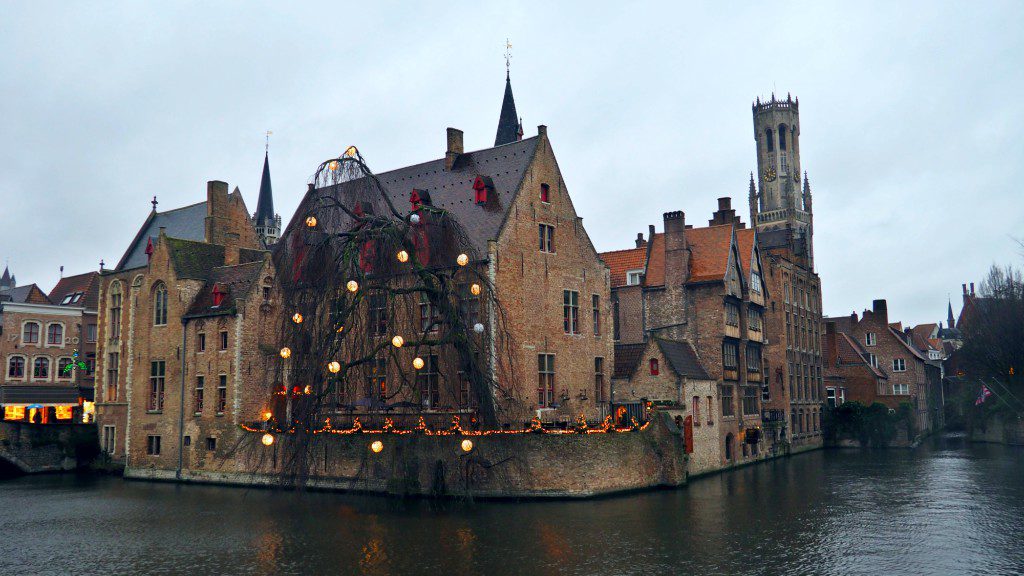 Looking to visit some of the cutest towns Europe has to offer? This itinerary would be perfect for you. Of all the one week itineraries this is the one that may actually be better around Christmastime. All of these cities are easily seen within a day or two so four cities in a week isn't too crazy. Admire the architecture in Ghent, learn history in Ypres, eat chocolate in Bruges and wander the canals in Amsterdam.
Driving between these cities is fairly easy but so is taking the train. A lot of your time will be spent walking around the small quaint streets and will be more of a relaxing vacation. Except of course in Amsterdam where you can attend some pretty amazing parties. This itinerary is good for summer or winter travel as all the cities have amazing Christmas markets.
Ghent Hotels | Ypres Hotels | Bruges Hotels | Amsterdam Hotels 
How to see Belgium in one week 
---
Dubrovnik | Sarajevo | Split
[2 countries + 3 cities]
While I've never traveled to Sarajevo, Dubrovnik and Split are some of the most beautiful cities I've seen in Europe. The easiest city to fly into is Dubrovnik. Spending a good three or four days in Dubrovnik would be plenty. Enjoy absolutely stunning views along the water in Split and Dubrovnik.
Getting to these destinations may be a bit more expensive but once you're there it can be relatively cost effective. I found Split and Dubrovnik too be quite reasonable when it came to food and drinks. While there are things to do here, you won't need to shell out tons of dough for activities because half of the fun is just going around and admiring the architecture/landscapes.
Dubrovnik Hotels | Sarajevo Hotels | Split Hotels 
The best Croatia road trip itinerary for 10 days 
---
Reykjavik | Vik | Copenhagen
[2 countries + 3 cities]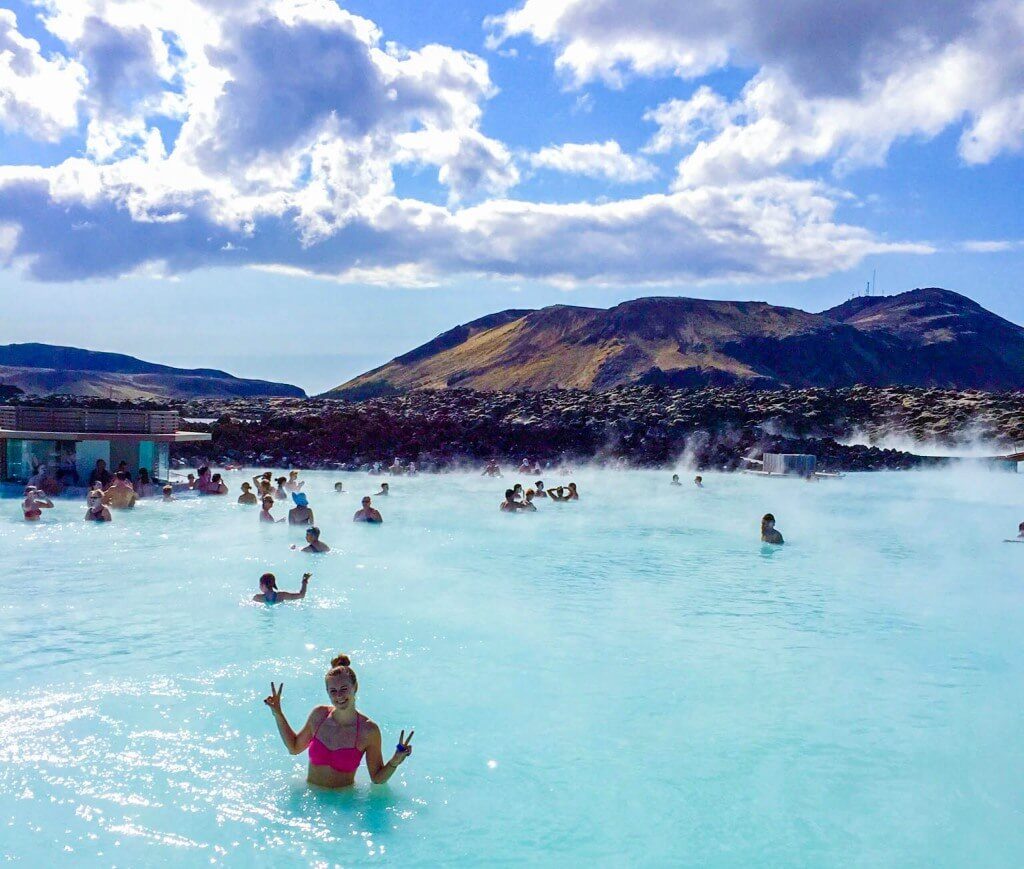 If you're looking for a trip where you're surrounded by some of the happiest people in the world than this is definitely the trip you wan to take. This is a bit of an ambitious itinerary but with Icelandair offering free stopovers in Iceland, why wouldn't you want to take advantage? You don't need that much time to explore Reykjavik, maybe a day or two and I would highly recommend spending a day or two exploring Vik. On your way to visiting Vik you can easily see the Golden Circle as well.
While 7 days may be a bit ambitious for this itinerary when you consider travel times, 10 days would be totally doable. Rent a car and spend a couple of days touring south Iceland (trust me you won't regret it). Take the short flight to Copenhagen to end your trip with some city sightseeing, cycling and history. Everything I've read says you can easily do Copenhagen in 2-4 days, which is what we plan to do in April!
Reykjavik Hotels | Vik Hotels | Copenhagen Hotels
Snorkeling in Thingvellir National Park
---
Rome | Naples | Positano | Sorrento 
[1 country + 4 cities]
You definitely wouldn't be able to see everything Italy has to offer in just a week, the country just has WAY too much to offer. A good start however would be to explore the Southern coast. It's a pretty laid back trip to do as well. Take your time eating all of the delicious pizza and drinking all of the amazing wine you possibly can for this trip. This is the one country even I would recommend you not worry about staying fit.
Take the train from Rome to Naples and again from Naples to the Amalfi coast (Sorrento and Positano). It doesn't really matter what city you stay in as it's a pretty easy trip to get between Positano and Sorrento. Make sure you take a boat trip to get some truly unbelievable views of the cities as well!
Rome Hotels | Naples Hotels | Positano Hotels | Sorrento Hotels 
10 reasons why you need to visit the Amalfi coast
---