Our recent weekend in Copenhagen surprised me. Not for the reason you think though. I'm not quite sure what I expected from this trip before venturing I'm not the trip planner so I hadn't done as much research as Ben before going. I found the city to be far less touristy than I thought. It's like Toronto, a cool place to see and experience but you didn't have to line up forever or book things super far in advance to just see it.
The smallest of the Scandinavian countries, Denmark's population is just shy of 6 million people. While Danish is the official language of the country, over 80% of the population speaks English. We had absolutely no problem getting around and found the people in Copenhagen very friendly.
Our 'weekend in Copenhagen' was actually a Sunday night to Thursday but it was over the Easter holidays so it was still much busier than we thought it would be. I use the term busy though because I'm sure Copenhagen never gets too crowded.
We took a short flight from London to Copenhagen because we couldn't find any flights that traveled direct. It's a pretty easy flight from London, roughly 1.5 hours and cost us around $150 per person for the flights with EasyJet.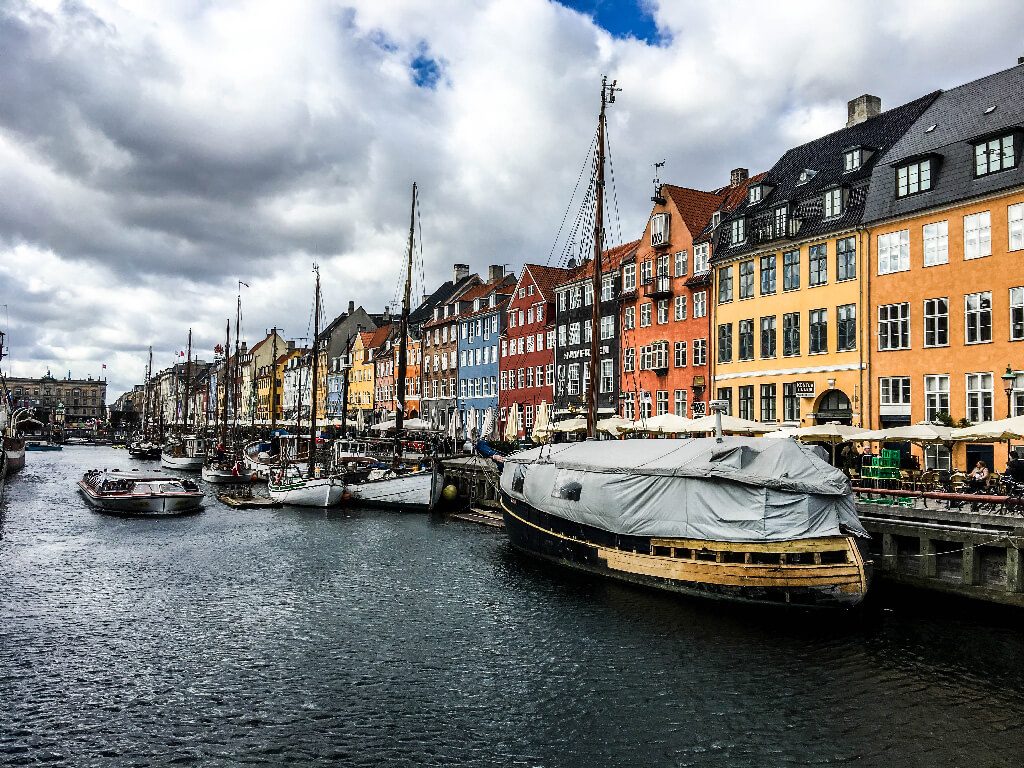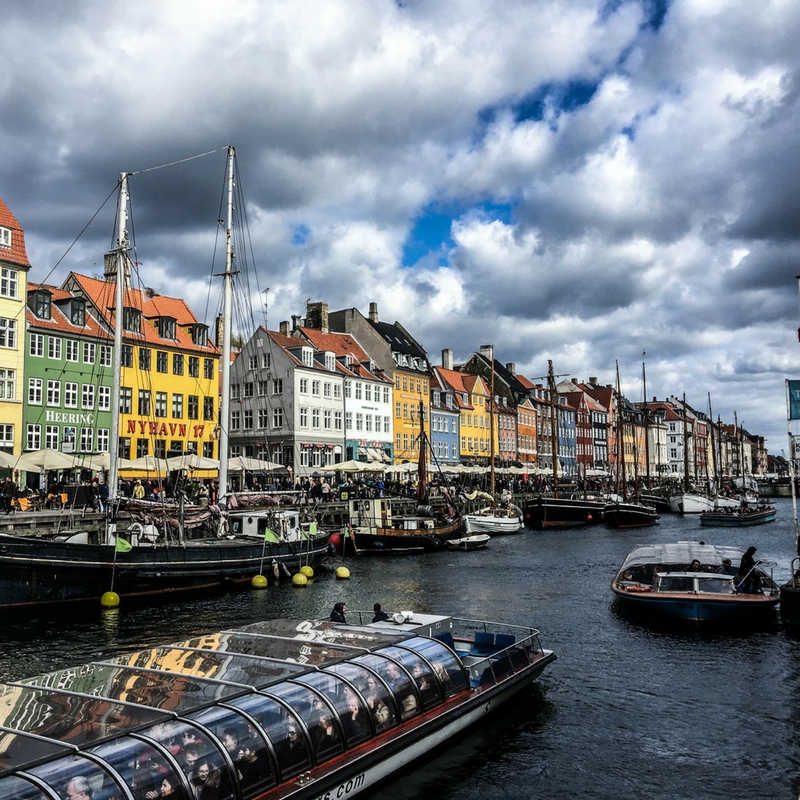 We packed a lot of activities in the short amount of time we were there so get ready for a jam packed 3 days:
What To Do
I found Copenhagen to be a city that was best explored by wandering around rather than trekking from touristy site to touristy site. That being said there are a few things that you can't miss when it comes to visiting Copenhagen:
Vestre Cemetary
This may seem like an odd place to start your touring around but after looking through some of the top photos in Copenhagen we realized we couldn't miss this spot. The cemetery is the largest in Denmark spanning 54 acres! The open green space is filled with monuments and beautifully manicured greenery. It's the perfect way to start the morning outside on a nice day, especially if you're looking to overcome some jet lag!
Tivoli Gardens
The Tivoli Gardens is actually an amusement park. Founded in 1873 the park has become one of the top attractions for a weekend in Copenhagen. Even Walt Disney had visited! Between the historical buildings, the rides and the gardens on the inside you're sure to find something for everyone. Tickets to get into the gardens are 120 DKK per person (about $20USD)
The Round Tower
The Round Tower, or Rundetaarn, is located in the center of Copenhagen. It was originally built in the 17th-century as an astronomical observatory. There are no stairs in the tower, simply one long ramp that you walk up as you go round and round. It's beautiful inside and you can observe some artifacts that have been kept from years and years ago. I found the views to be better from the windows as you walked up then from the very top but it's definitely worth seeing the highest views as well!
Christiansborg Palace
The palace took me by a bit of surprise actually. The building was massive! Christiansborg Palace is a government building and a palace. Inside you'll find the three legislative powers; the judicial power, the legislative power and the judicial power. There are a lot of different areas to explore in the building; the royal rooms, the ruins, the chapel, the kitchens and the riding complex.
We only wandered through the royal rooms and the ruins. This took us almost 3 hours in total but was definitely worth the time spent. When you enter into the royal rooms you actually have to put little paper slippers over your shoes so the floor stays protected. I couldn't believe the opulence of the palace and how unguarded everything was. It any of that stuff was in greater Europe the rooms would be much more blocked off. It was kind of nice to see a country trusting people for once and you could get right up close to paintings that had been hanging for hundreds of years.
The ruins were interesting as well, having known very little of Denmarks history. Take some time to explore the areas under the palace you won't be disappointed.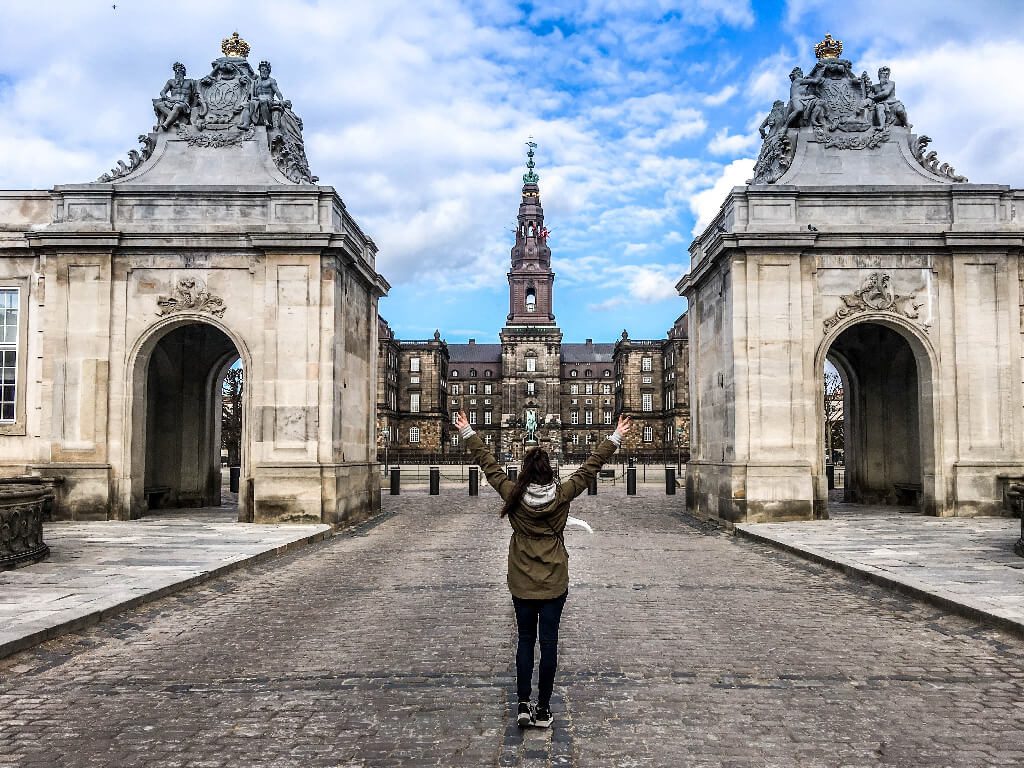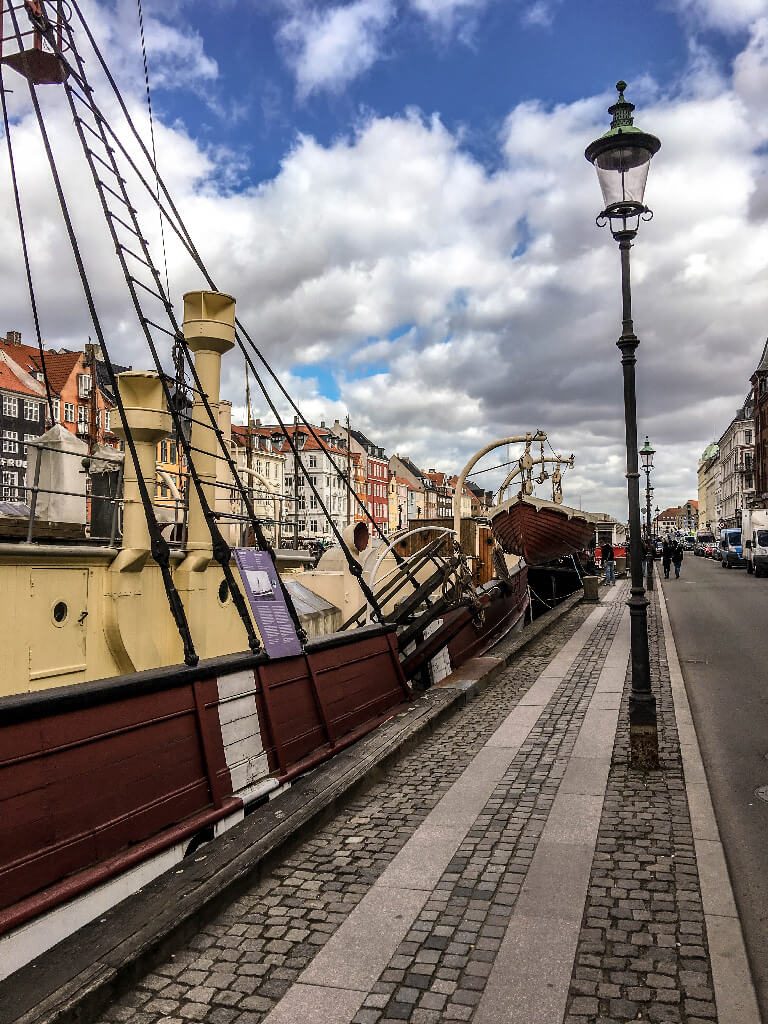 Nyhavn
Of course you can't book a weekend in Copenhagen without exploring Nyhavn. This strip was built in the 17th century as a canal district and entertainment centre. The bright colours make it an Instagram worthy place. A lot of the canal tours you can take start here and there are also some great restaurants to try out in the area.
Freetown Christiania
This place is one of the most bizarre places I've ever been. With only 840 residents covering roughly 34 acres you can't miss this place. Before visiting I had read somewhere that you weren't meant to take photos inside Christiania but I'm not sure how true this was because I did see people taking a few snaps. What surprised me most about this area was that there was weed being sold right in the open. I did spot a few security guards, dressed in plain clothes, monitoring the area. At one point a little girl was told to stop running by one of them, which I thought was weird.
Botanic Gardens
Owned and cared for by the university, the botanical gardens are a beautiful spot to wander around. It's really cool because as you walk through absolutely everything is labelled. I couldn't tell you what anything was but just seeing the variety and the different names were interesting enough for me!
Rosenborg Castle
I loved the Rosenborg Castle. While we didn't go inside, the grounds and gardens surrounding the palace were stunning. Plus it had a real live moat! Not something I've ever really seen before which was cool. It was originally built in the early 1600s and used as a summer house.
The Little Mermaid
This little statue was one of the most overrated things I've ever seen. It's one of those touristy things that you can't not do but you have to and it's almost a waste of time. While the story behind it is cool – and on our canal tour the Danish talk about the mermaid as if she's a real. She's very little, as the name would suggest, and the crowds are bigger than you'd expect. If you're not fussed about missing a proclaimed 'must-see' I would skip this.
Church of Our Lady
This church is the largest in Denmark and located near the royal family palace as well as the University of Copenhagen. It almost looks like a mini St. Pauls but the inside is breathtaking. The interior is shaped in a circular fashion so there's always something to look at. Take a minute of silence inside this beautiful building, it's the perfect moment of reflection you need after a long couple of days walking around.
Royal Residence
Why not end your weekend in Copenhagen with a visit to the royal residences? The area is vast, opulent and ideally located near the water and the Nyhavn. While there isn't too much to do here it's worth just taking a snap or two of the area.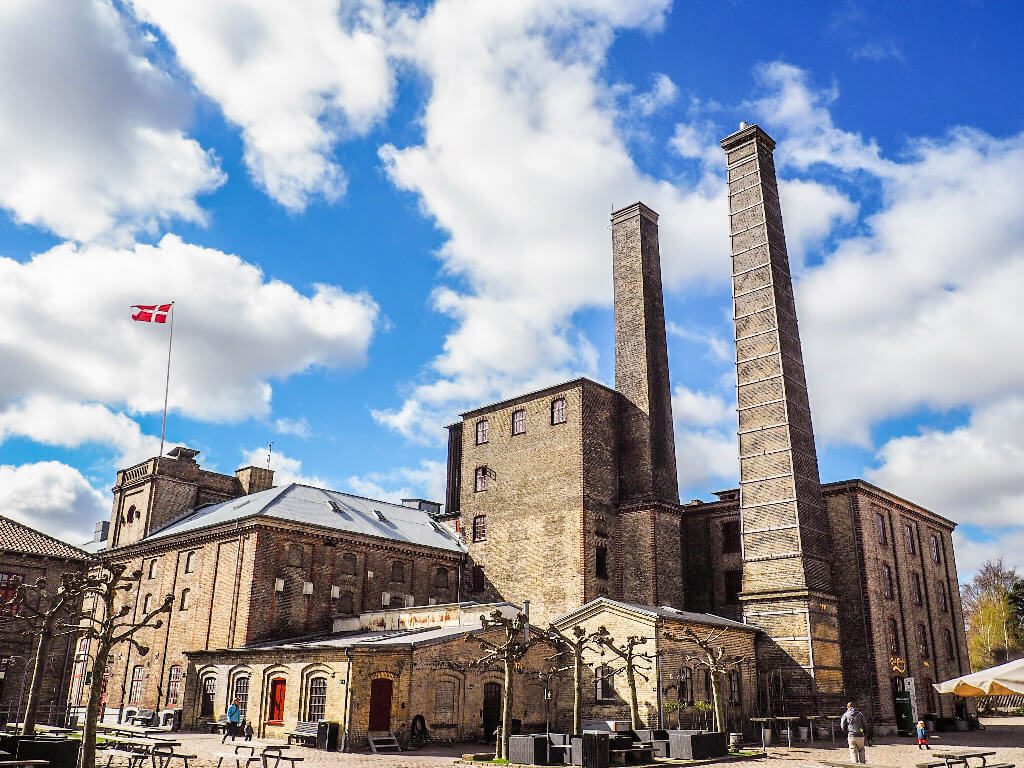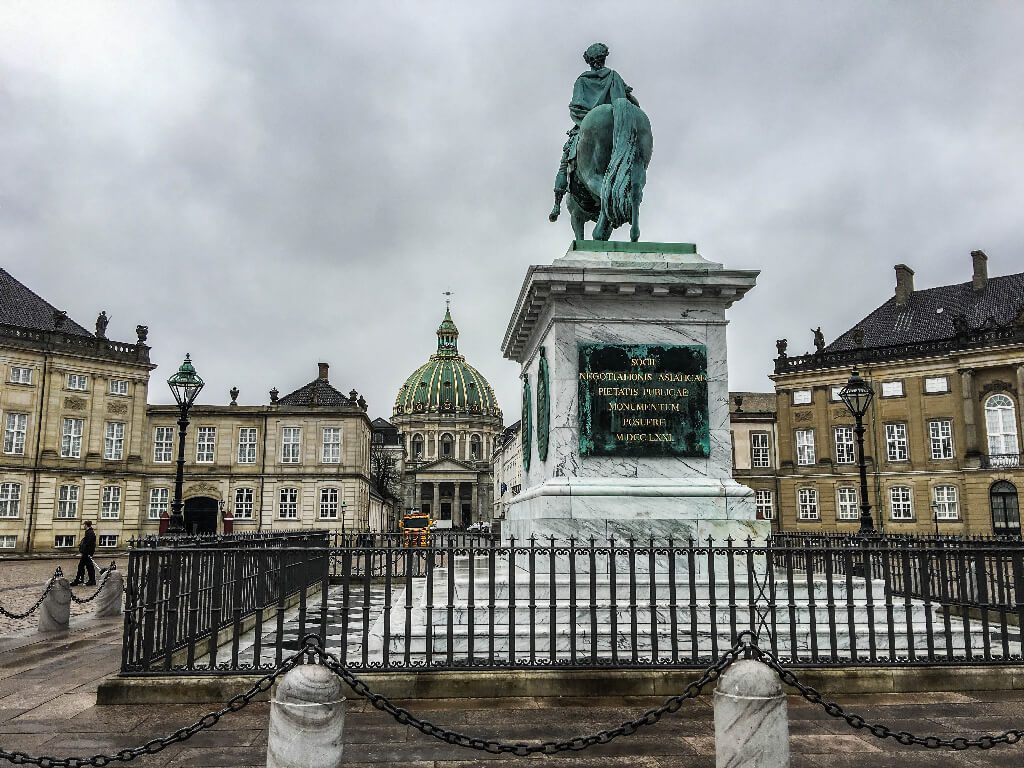 Carlsberg Brewery 
Whether or not you're into beer you'll find something of interest in this brewery. With long standing roots in Copenhagen and Danish history you'll learn more than you think you will here. I would strongly suggest doing a tour; either the beer tasting tour or the guided tour. Personally I would gear more towards the tasting. Either way the buildings and architecture is gorgeous, the history rich and the beer tasty!
Blispebjerg Cemetery 
Located a bit on the outskirts of the city, Blispebjerg cemetery is definitely worth the trek out, especially in the springtime. This spot gained popularity after a few Instagram accounts featured the beautiful cherry blossoms and it's not hard to see why. Take a stroll through the perfectly manicured lawns and trees. Just remember as you're walking through the massive grounds, it still is a cemetery.
Canal tour 
The canal tour is the best thing to do if you're looking to see most of what Copenhagen has to see quickly. Most of the things I've listed on this page are easily seen from a distance through a canal tour. The guides speak many different languages and provide you with some pretty amazing history that I would never have known otherwise.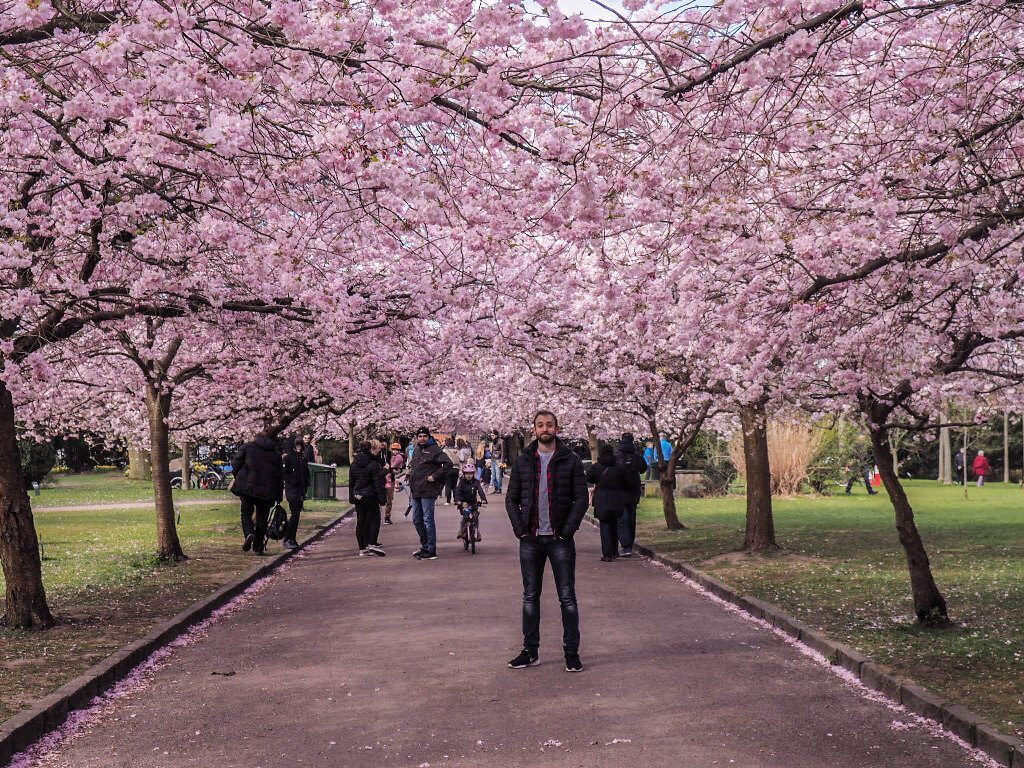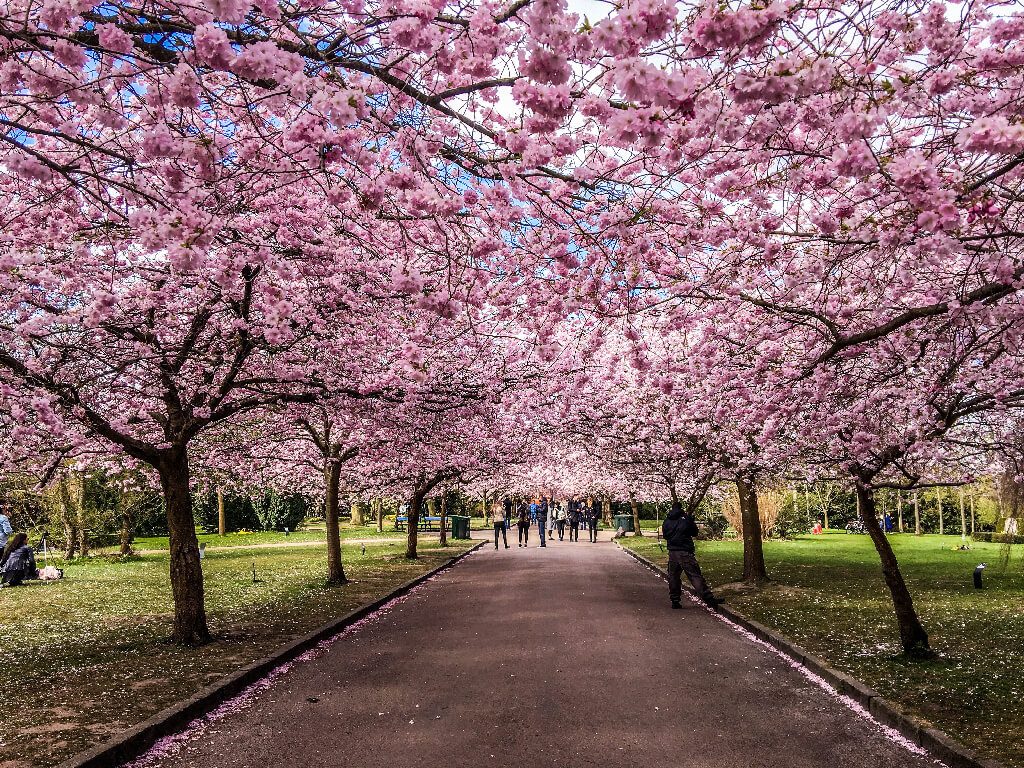 Where to Stay
Absalon Hotel 
The Absalon hotel is one of the coolest hotels I've stayed in. The vibrant colours throughout the hotel give it a modern and fresh feel making you excited to be staying in such a progressive city. The rooms are moderately sized, filled perfectly with a seating area, super comfortable bed and well-equipped bathroom. Actually, the bathroom was my favourite part. The lights change into different colours and the floors are heated! My second favourite part? The breakfast. The Absalon hotel is a perfect place to stay for your weekend in Copenhagen if you're looking for a unique hotel with the best and healthiest breakfast.
| Click here to book Absalon Hotel | 
Ibsens Hotel 
The Ibsens is definitely the best located hotel we stayed at. It's within short walking distance of Nyhavn and an even shorter distance to Torvehallerne food market! My favourite part of the hotel was that you got access to a gym. It's important for me to stay fit while traveling so this earned huge points for me. The other amazing thing? Their daily happy hour! Who's going to say no to free alcohol? It was the perfect way to get the evening started in my opinion.
| Click here to book Ibsens Hotel | 
Savoy Hotel 
Last is your budget-friendly option, the Savoy Hotel. Located in the Vestboro district of Copenhagen it's your best option for saving a bit of money without sacrificing location. My favourite part about this hotel? The rooms were really big. There was plenty of room for us to mill about and get ready before heading out for the day!
| Click here to book Savoy Hotel |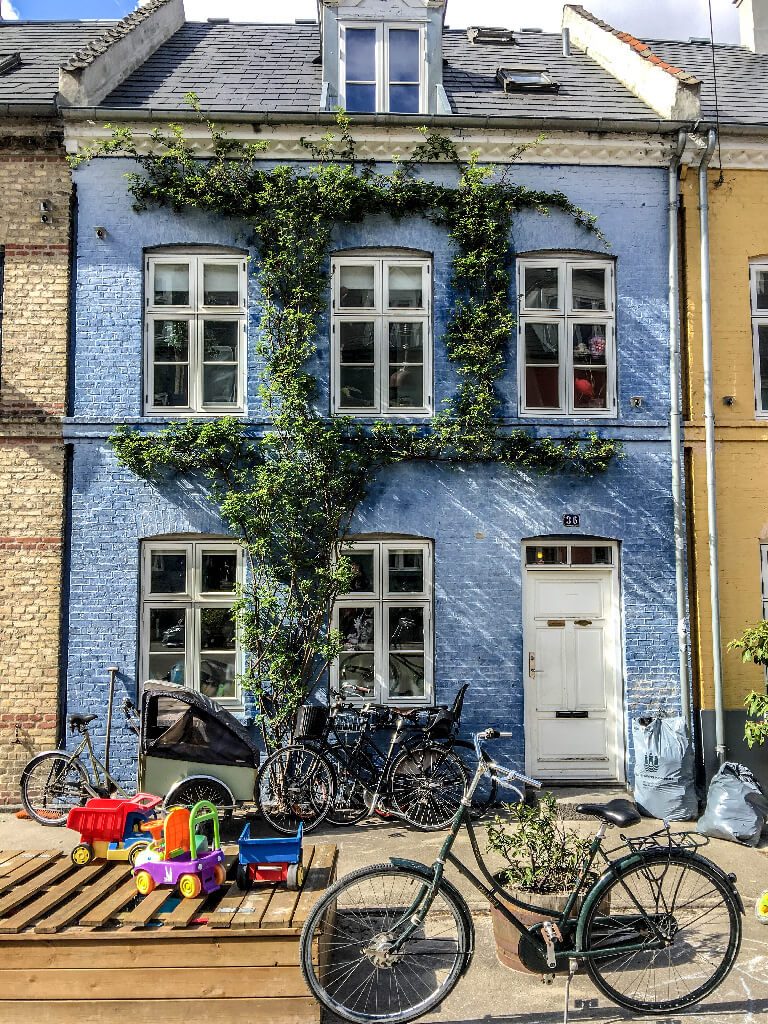 ---
Additional Notes
ACCOMMODATION
Airbnb stays are obviously easy to find in Copenhagen so you shouldn't have too much trouble finding something within your budget. For tips about booking Airbnb check out my post here.
Booking.com is another great resource if you're looking to book a hotel instead of an apartment
CAR RENTAL
Hotwire is my go-to source when booking car rentals. I always find the best rates with them and it's so easy to use. Most of the time I just use their app when travelling because it's so convenient.
 TRAVEL BOOKS