Amsterdam in a weekend can easily be done. It's big enough that you'll have plenty to do but not so big that you'll need more than a weekend to really explore what the city has to offer. We visited Amsterdam during the Christmas and New Years season a couple of years ago and while the weather wasn't ideal for the most part, it was definitely a lot warmer than Canada!
The city of Amsterdam is rich in history and the architecture is something to be admired. I've never been to a city filled with canals before so this was definitely something new for me. Walking along the bridges and through the side streets was incredible. It was as if every corner we turned I found something new to photograph.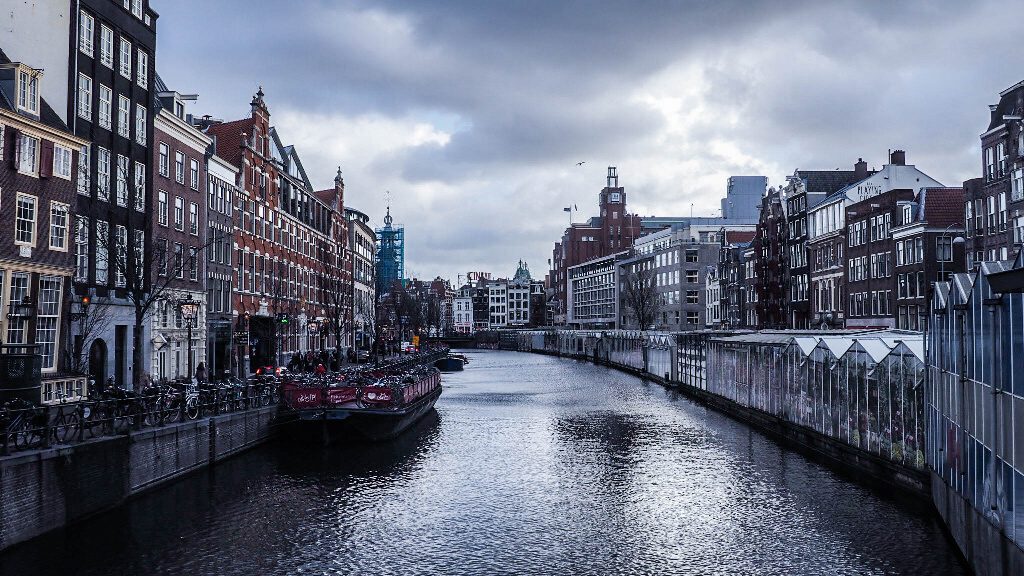 Because Amsterdam has such a big tourism industry it's important to make sure you plan your trip in advance. The one thing we found was that the lineups could get pretty big so being prepared will go a long way in helping you see as much as you can in Amsterdam in a weekend.
Here's a list of the top 12 things you should be doing for your weekend in Amsterdam:
Vondelpark
Even though we traveled to Amsterdam in the winter, we still got to spend some time in Vondelpark and loved it. This area is 120 acres large and the best place to experience some nature, relaxation or even have to go for a run. The park is located near the Rijksmuseum and the Van Gogh Museum. Take a walk around to enjoy some of the best sculptures the city has to offer, there are also open air concerts held in the summer months. The part is more than 150 years old (that's older than Canada!) and is home to many different species of trees making it the perfect place to sit, relax and people watch on a nice day.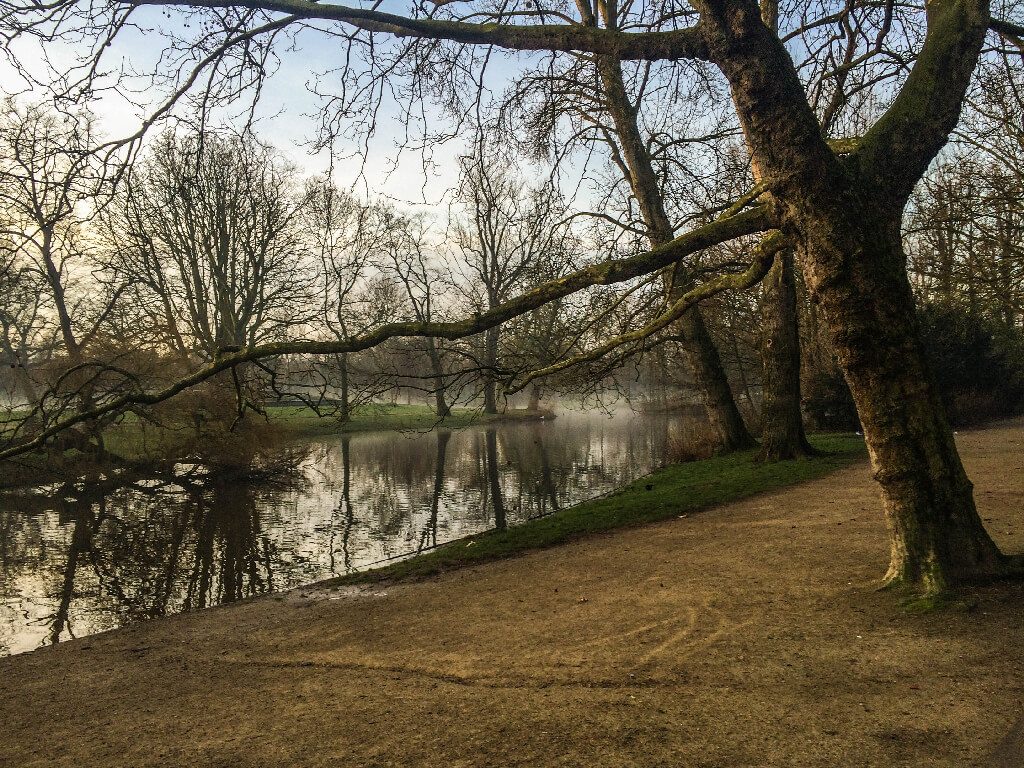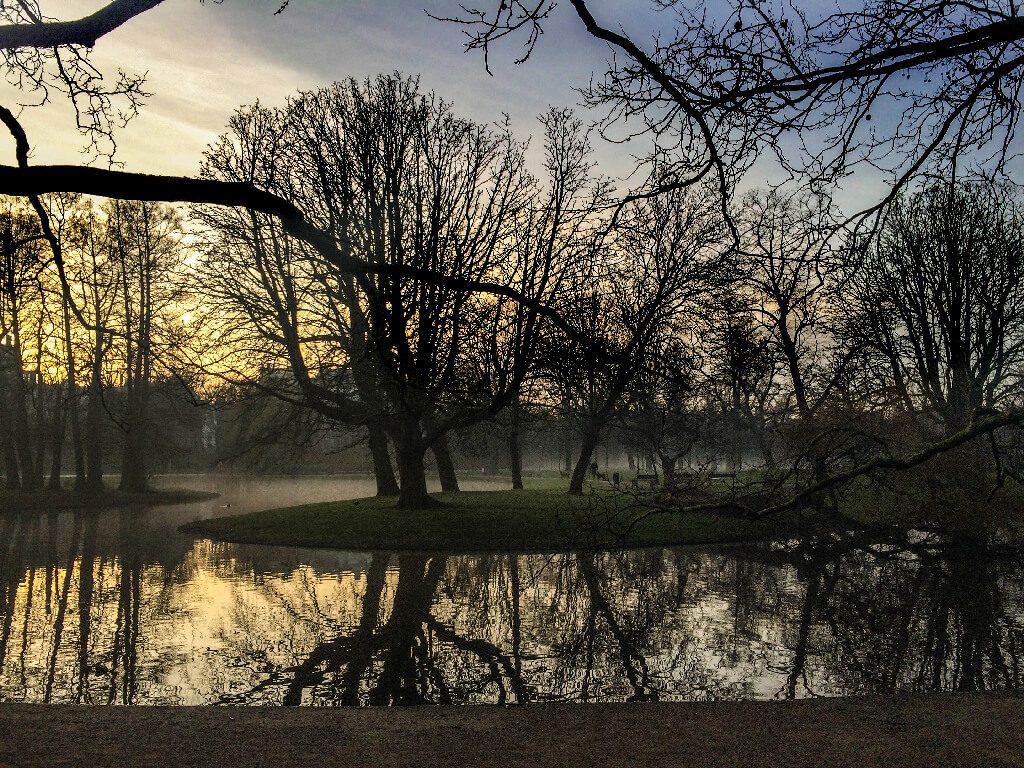 Rijksmuseum
Over 200 years old, the Rijksmuseum (meaning the State Museum in English) is one of the most beautiful museums in the world. For this reason it can get pretty busy during peak times in Amsterdam so it's  best to buy your tickets in advance. Here you'll find some of the best collections from Dutch nationals including; Vermeer, van Dyck and Jan Steen. There are also various antique items, paintings and artifacts of the Dutch culture.
Van Gogh Museum
While I'm not typically one for museums we definitely made it a point of visiting the Van Gogh museum given his popularity. The Van Gogh museum takes you through the life and works of Vincent Van Gogh from birth to death. Opened in 1973, it's the biggest collection of his works in the world. Like the Rijksmuseum, the Van Gogh museum can get very busy so purchase tickets in advance.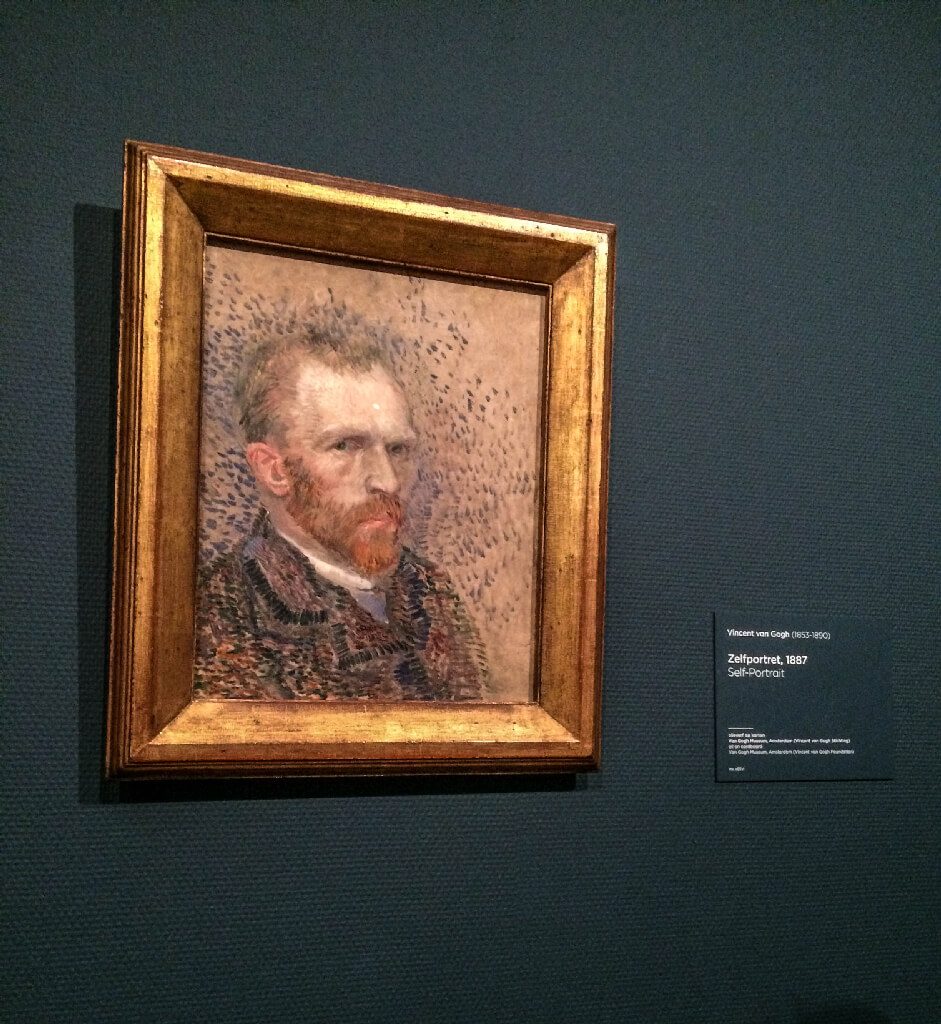 The Heineken Experience
If you only have a weekend in Amsterdam and you're not a huge fan of beer this is the one thing I could say you should miss. I didn't find anything overly special about this brewery (in all honesty the Carlsberg Brewery blew this one out of the park) but regardless it still is something cool to do during your visit. Make sure to do this tour in the afternoon because you do get to do some taste testing once you're there!
Canal Tour
You simply can't spend a weekend in Amsterdam without embarking on a canal tour. There are loads of different options and they are pretty inexpensive considering but I would highly recommend doing this. The best part? You can bring some beers right on the boat with you to enjoy as you tour around! I will note though, if you get motion sick, be weary of the weather because we had one girl who got very ill.
Anne Frank Museum
I've written about our experience in the Anne Frank museum already but I will admit this was definitely one of the best things I did when we visited Amsterdam in a weekend. While it definitely won't be a 'fun' time, it's incredibly humbling, informative and gives you insight as to what life would have been like back during World War Two. As I've mentioned before, because this is one of the most popular things to do in Amsterdam, getting your tickets in advance is very important.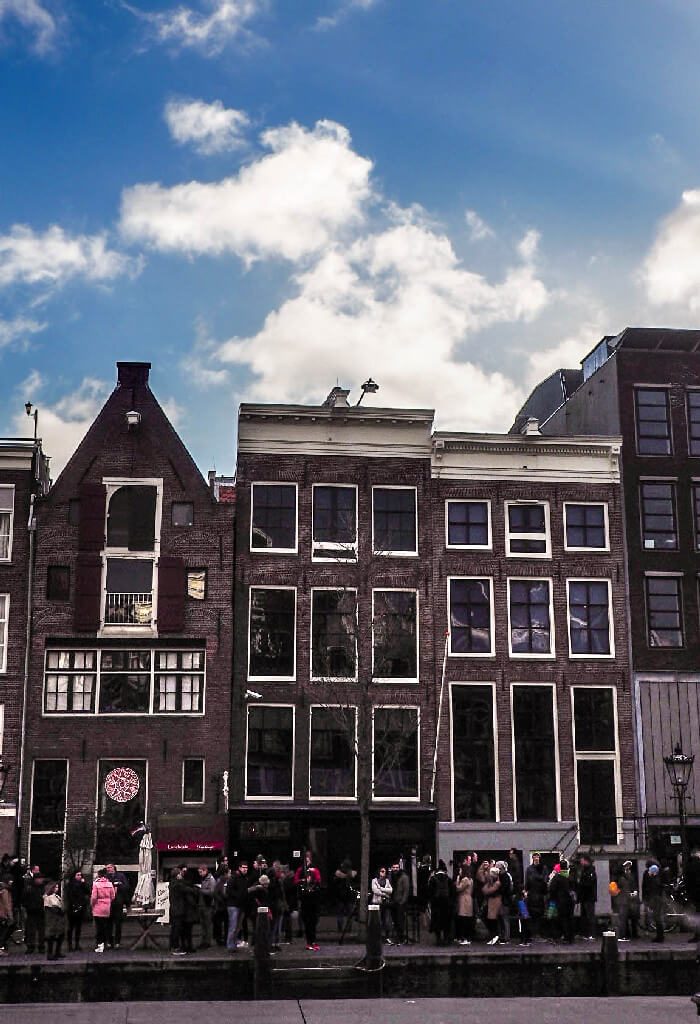 Dam Square
The Dam Square is arguably the most central spot in Amsterdam, and definitely one of the most popular places for tourists. There is lots going on in this spot as it's used for carnivals, protests or picture taking from tourists. Here you'll also find many of the more popular hotels. The most popular attraction here is the Royal Palace but you'll also find Madame Tussauds wax museum, lots of restaurants, shops and the new church.
The Royal Palace of Amsterdam 
Located in Dam Square, the Royal Palace of Amsterdam was built in the 17th century and was originally intended as a city hall. It later became to the King Louis Napoleon and one of only 3 palaces in the Netherlands. Open to the public for most of the year, the palace is now currently used on occasion for royal events but mostly still as a tourist destination. You do need tickets to get in, at about 10 Euros per adult and the grounds are open most days from 10am-5pm.
Rent a bike
If there's anything that Amsterdam is more famous for than the Red Light District it's its love of bikes. One of my bucket list items was to ride a bike through the canals of Amsterdam (achieved January 1st 2016). There are so many different places to rent bikes from you won't have trouble finding one. Make sure to stick to the bike paths and follow along with other riders. We made sure to do this first thing in the morning before there was any traffic because I wasn't much of a confident rider. Renting a bike truly is the best way to see the city.
Red light district
One of the most famous districts in the world is the Red Light District. Known for its drugs and prostitution, the area can be quite intimidating if you don't know what you're looking for or what to expect. My best suggestion would be to take a walking tour through the area with someone who can tell you what is what. Our tour guide told us that this area (contrary to popular belief) was actually one of the safest spots in Amsterdam. While I wouldn't recommend paying for any 'services' (out of personal belief), it is a really interesting spot to wander around and really see what life is like for these women working in one of the oldest professions in the world.
Experience a cafe 
Okay honestly you can't go to Amsterdam without at least trying some weed in a cafe. I'm sure this will lose its appeal for Canadians when weed becomes legal here (July 1, 2018!) but because it's such a famous thing to do, you must. There are different types and levels of weed to try and it comes in many different formats: cookies, brownies, joints, etc. Take your pick, sit back and spend a couple of hours enjoying a favoured past-time of the Dutch.
The Jordaan district
What began as a working-class district in Amsterdam, the Jordaan area soon became Amsterdam's most famous district. In the 1970s community members gentrified the area and created it into the beautiful area it is today. The streets are a maze but boast some of the best coffee shops, restaurants and boutique stores in Amsterdam. Spend an afternoon getting lost here when visiting Amsterdam in a weekend. You definitely can't miss the Noodermarkt which is a popular flea market on Monday mornings.
Begijhof 
Dating as far back as the early 14th century, Begijhof is a popular enclosed courtyard. As soon as you step inside you feel like you've been transported outside of the city into a very peaceful and quiet area. The courtyard was originally built for a nunnery, which explains its silent and serene nature. In fact, the area is still occupied by single women who ask those who visit to respect their privacy and silent nature.
There you have it, the best things to do when in Amsterdam for a weekend. It's by no means a round up of everything there is to see and do but hopefully it gives you a good start. Did I miss anything on your list?