With so many photos of Seville it was truly hard to choose even this many! The thing about Seville is that there are so many wonderful spots that are prime for photo taking. Famous for its flamenco dancing and tapas restaurants, it's a great spot to combine exploring with relaxation. If you love food, you can't go wrong with anywhere in Spain really, but Seville is as perfect a place as any.
I would recommend taking at least 2 days to explore what you can in the city. It was enough time to see all of the major sites that we wanted to see but I would have loved to have had more time. You definitely want to make sure you're leaving time for 'siesta' moments like enjoying wine on a patio eating tapas.
Located in the Southern part of Spain, we hit up this city during our trip through Southern Portugal before venturing onto Gibraltar.  The architecture throughout the city is wonderfully colourful, and the people were generally very friendly.
Our Airbnb was located right near the cathedral and Alcazar palace which was the perfect spot. The city itself is incredibly walkable so if you're staying somewhere central it's a breeze to get around. I do say that as someone who walks about 7/8k a day BUT the people we traveled with are typically not walkers and they found it accessible.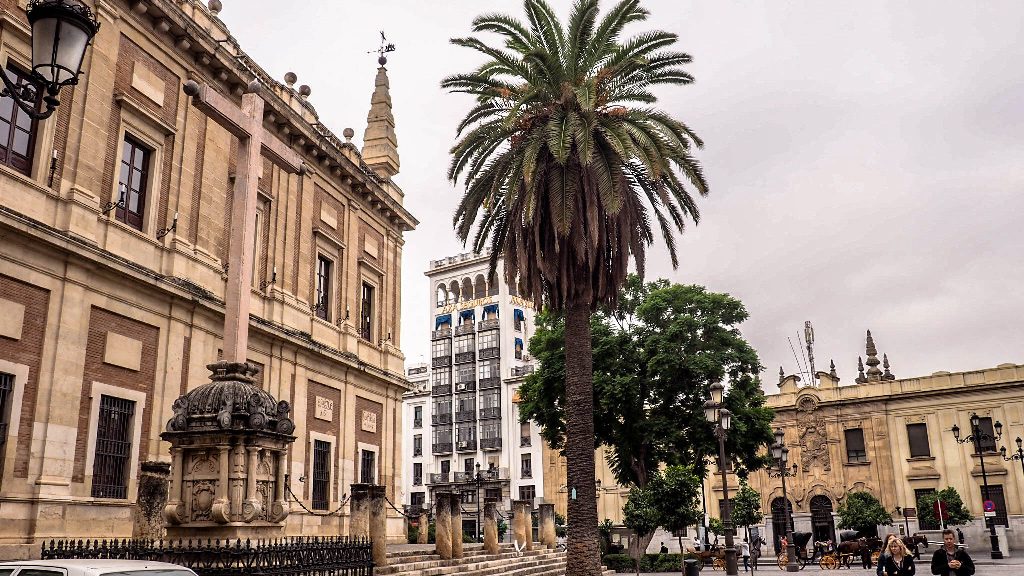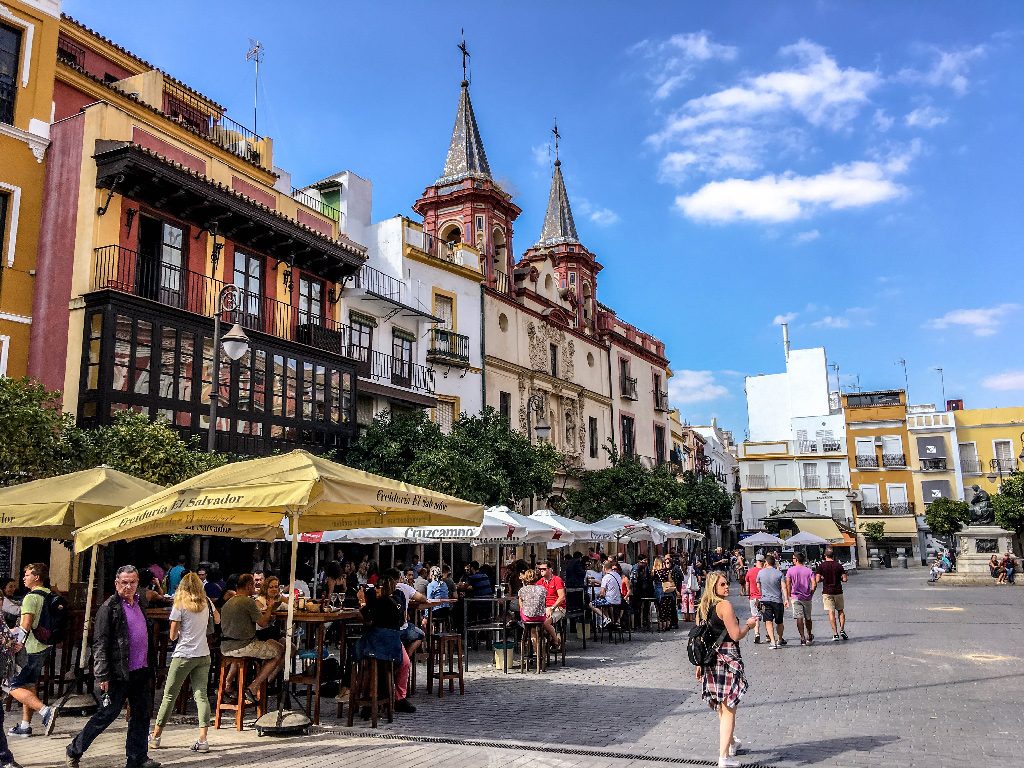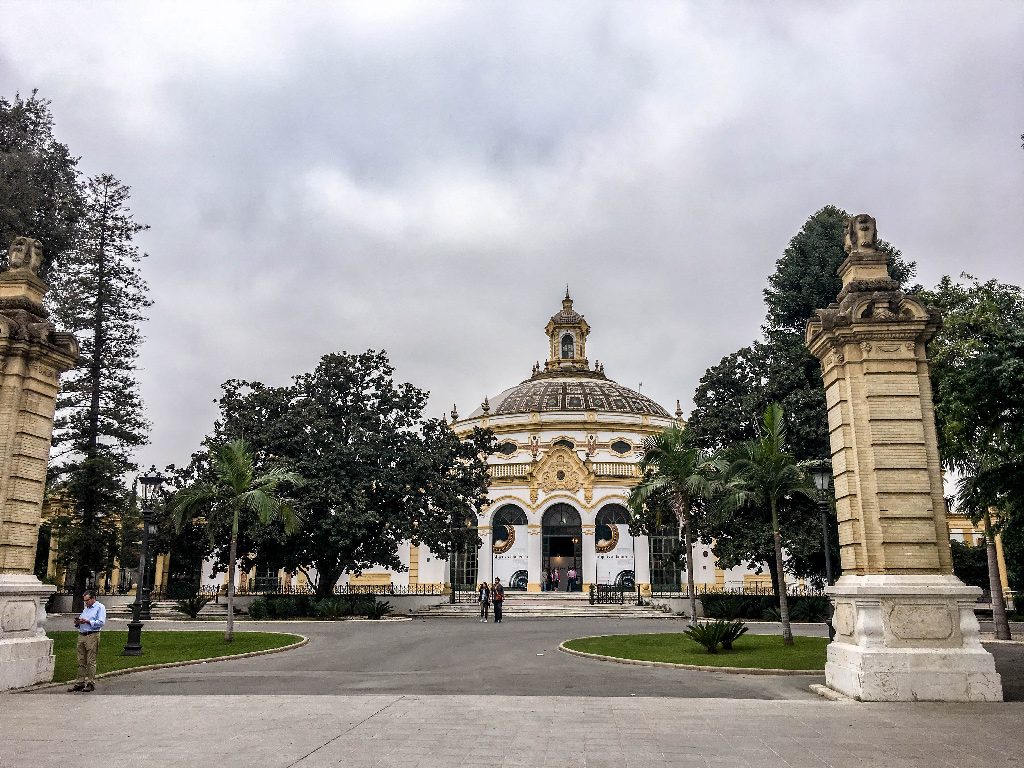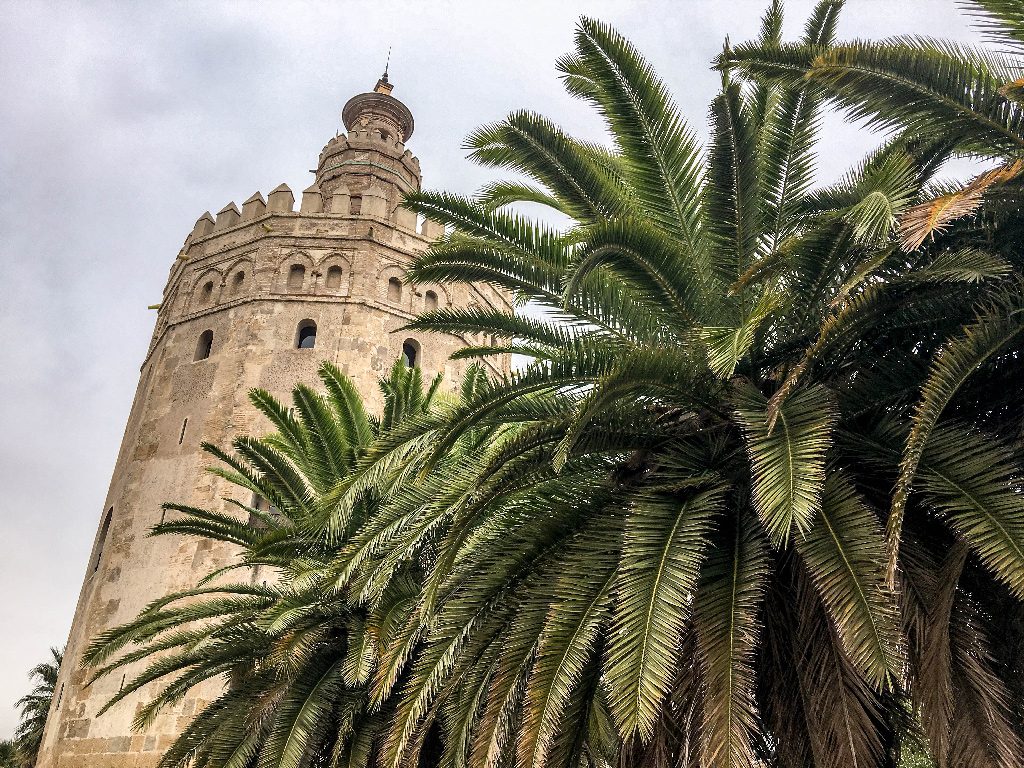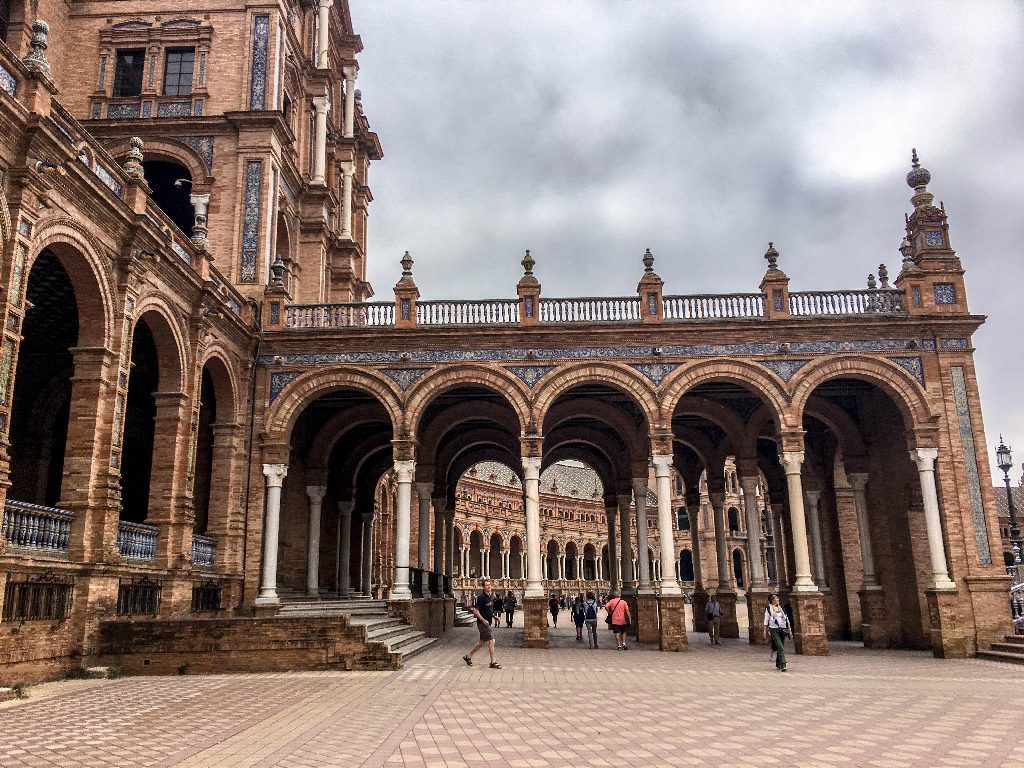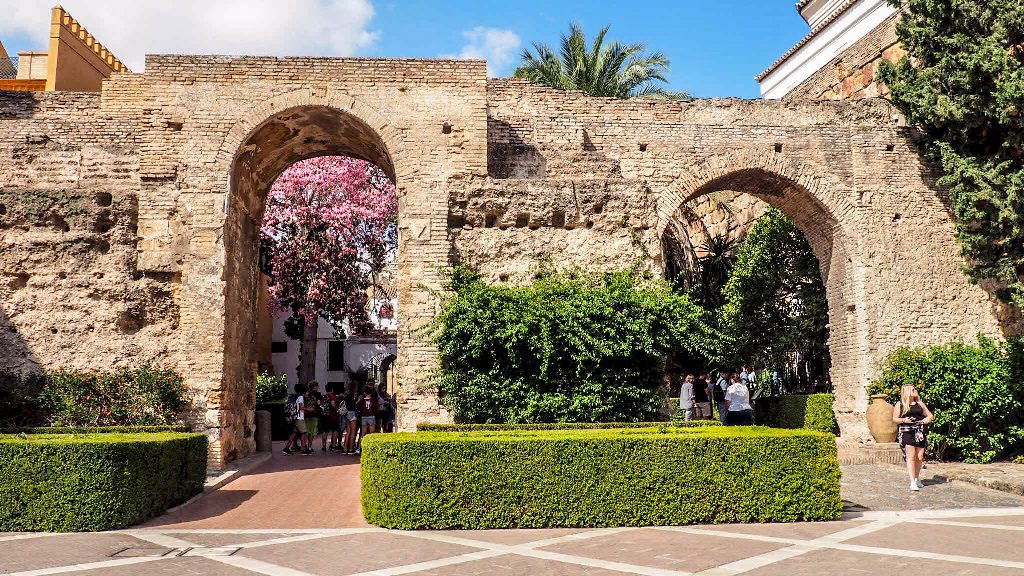 You may be more familiar with Seville from the Alcazar Palace which was made famous by Game of Thrones. Having never seen the show I wasn't sure what to expect. The place is breathtaking. At every turn, you'll find outstanding details, lush gardens and incredible history.
It took us a couple of hours to wander through the grounds and I honestly could have spent far more time there. The gardens and the landscaping surrounding the buildings is well manicured. The trees and flowers they use make you feel as if you're in a tropical oasis.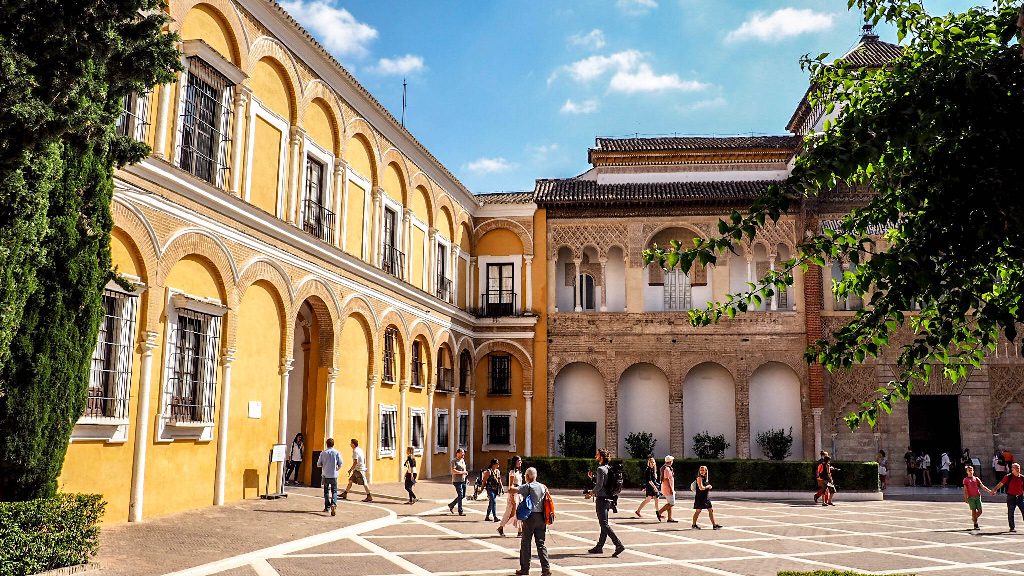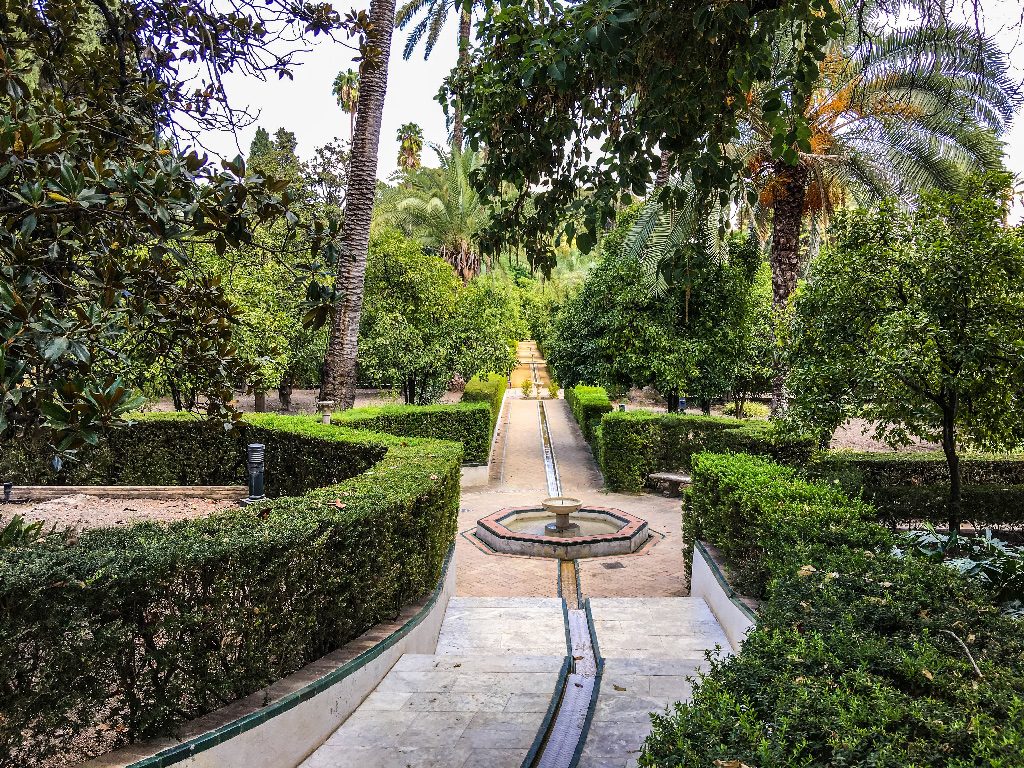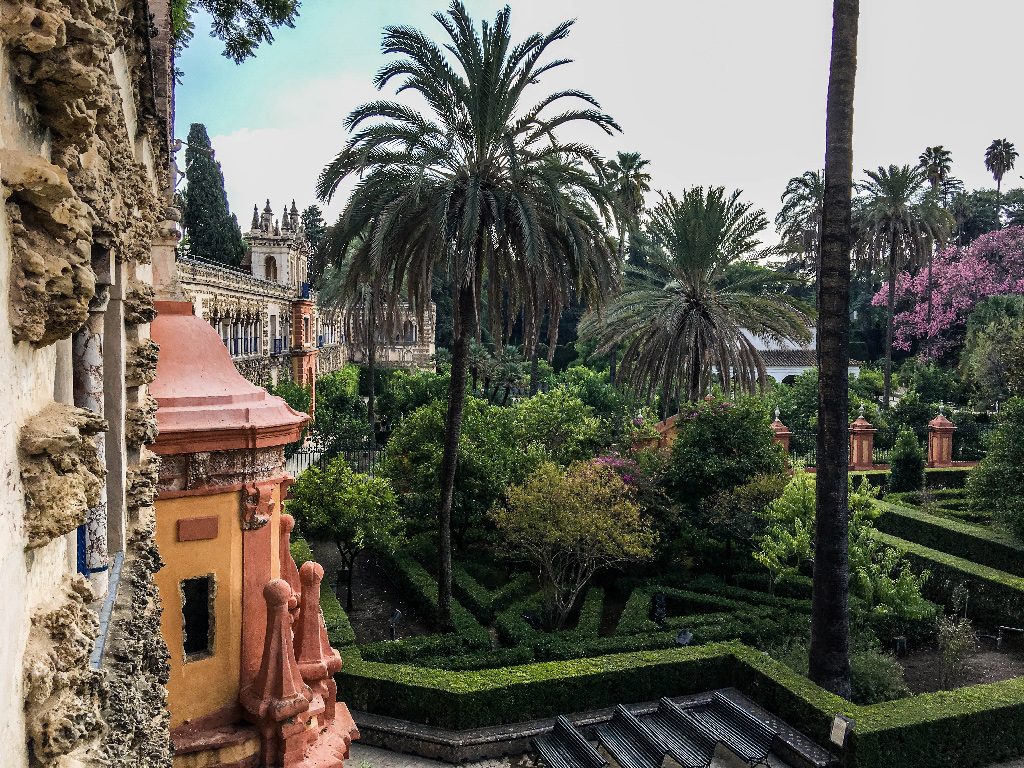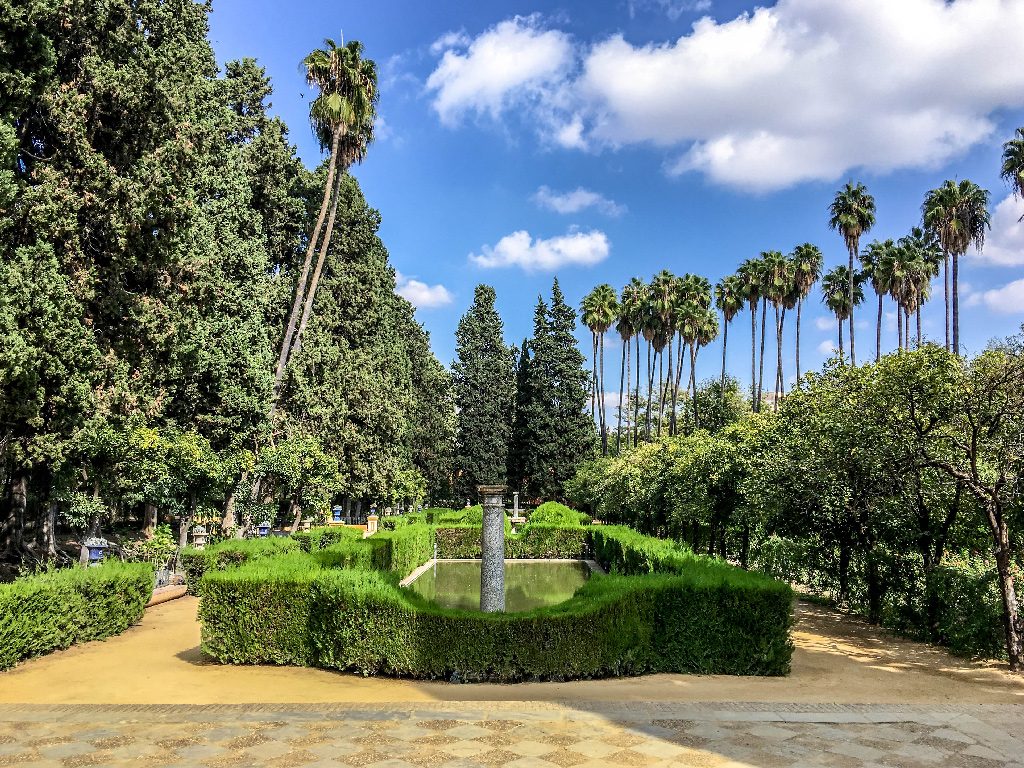 The architecture in Seville is truly incredible. One of my favourite spots is the Plaza de Espana in Seville. The building is located in Maria Luisa Park and was constructed for the Ibero-American Exposition in 1929. The Plaza is surrounded by a moat, and hundreds of ceramic tiles.
I would recommend spending some time here to walk around and really look at the ceramic tiles. Along the outside wall facing the moat, you'll find sections that represent all of the main cities in Spain. I just couldn't believe the details that went into some of these. It's a good spot to get some great photos of Seville and it's beauty.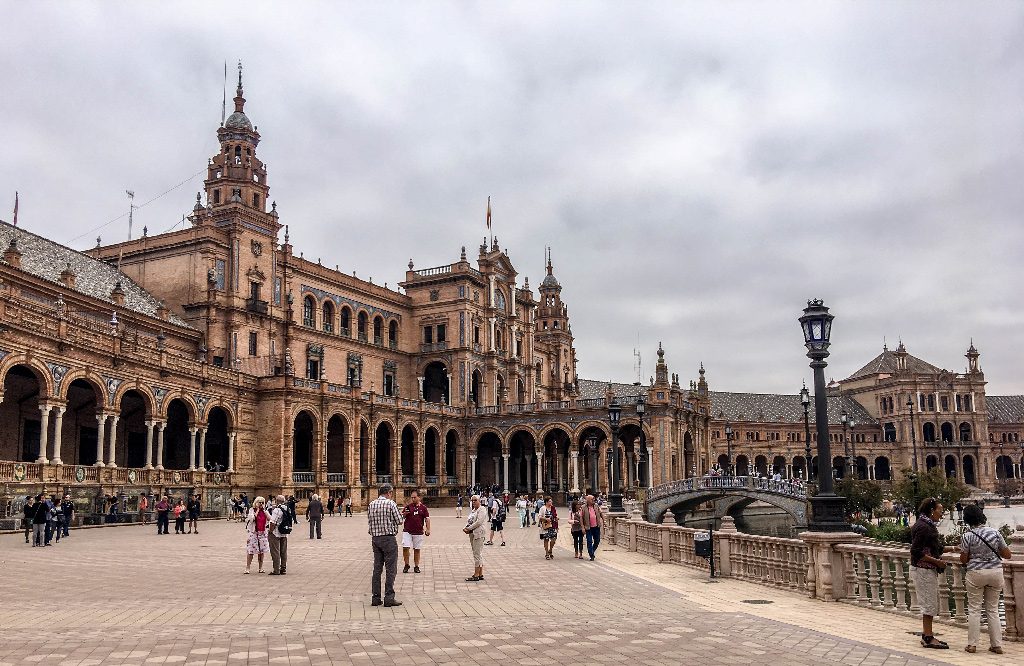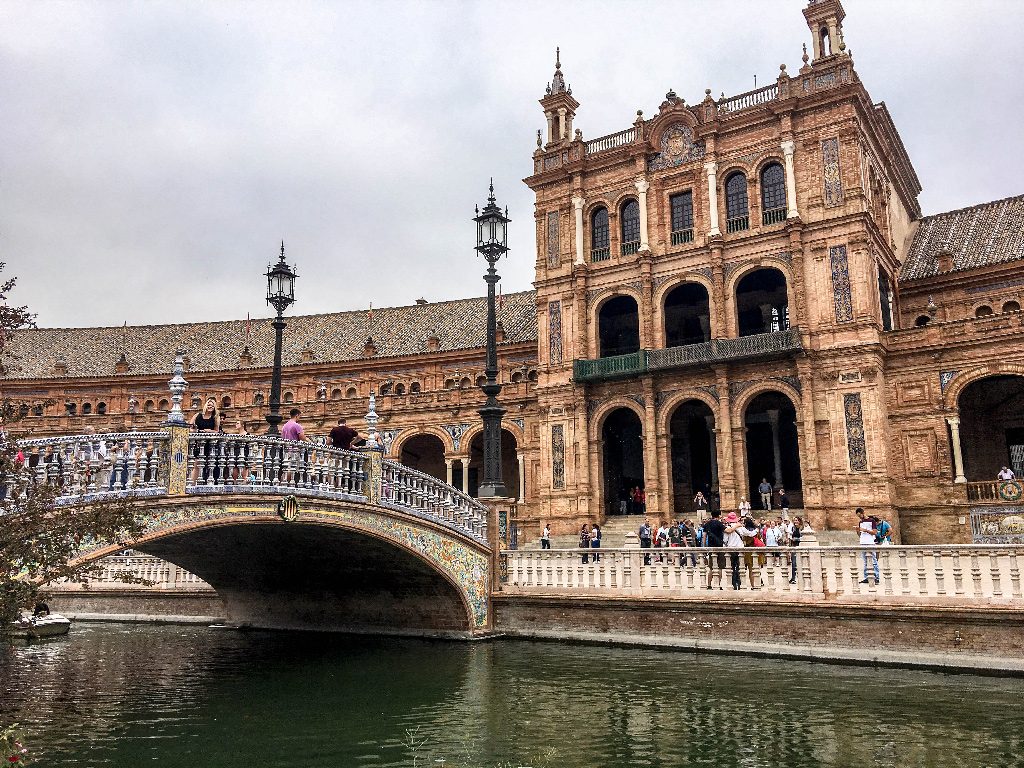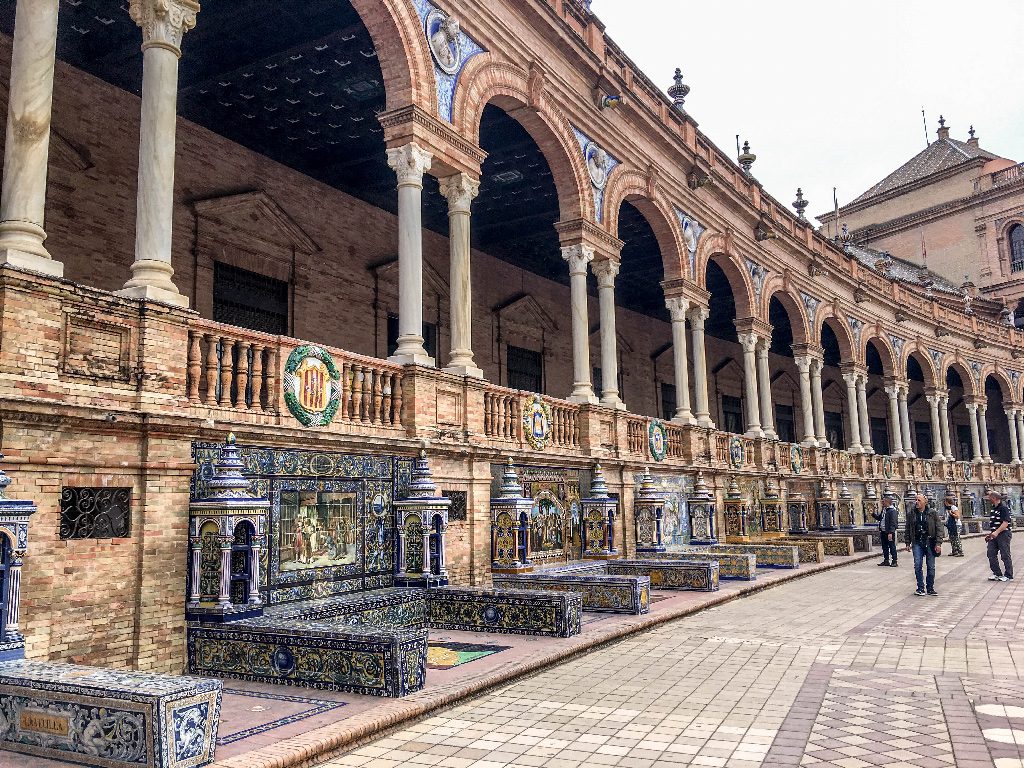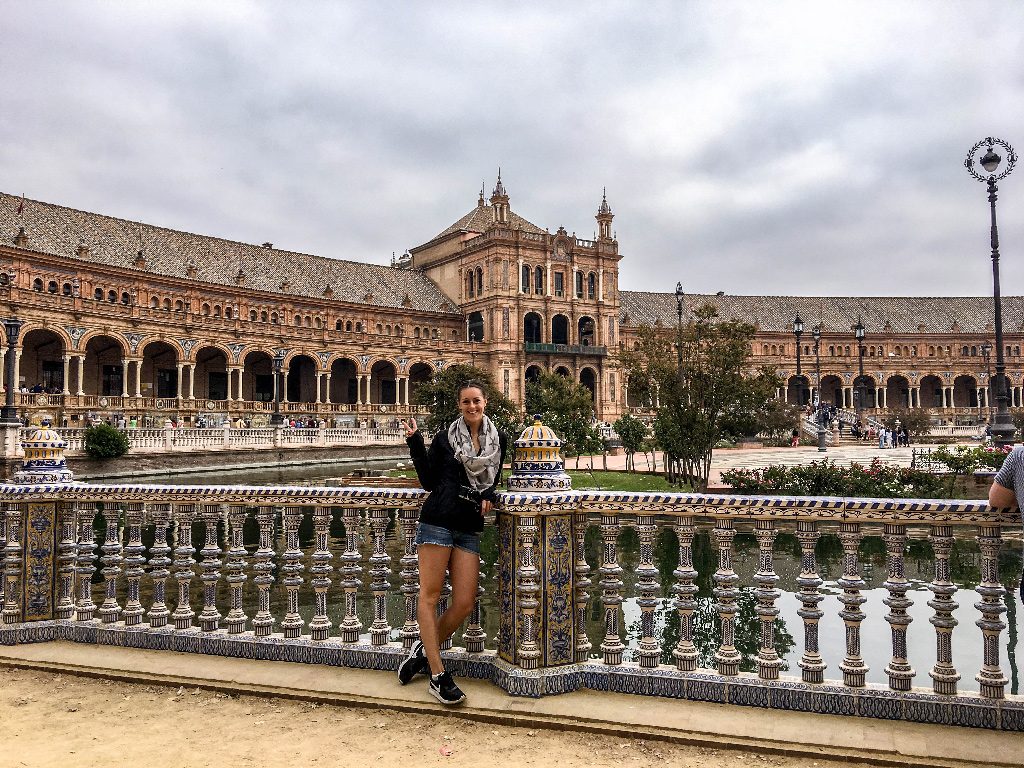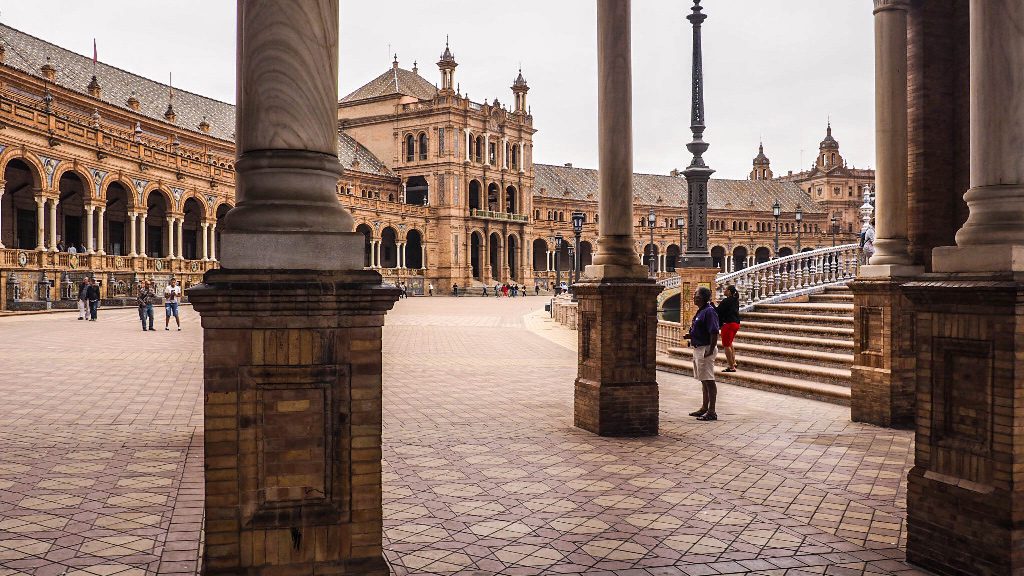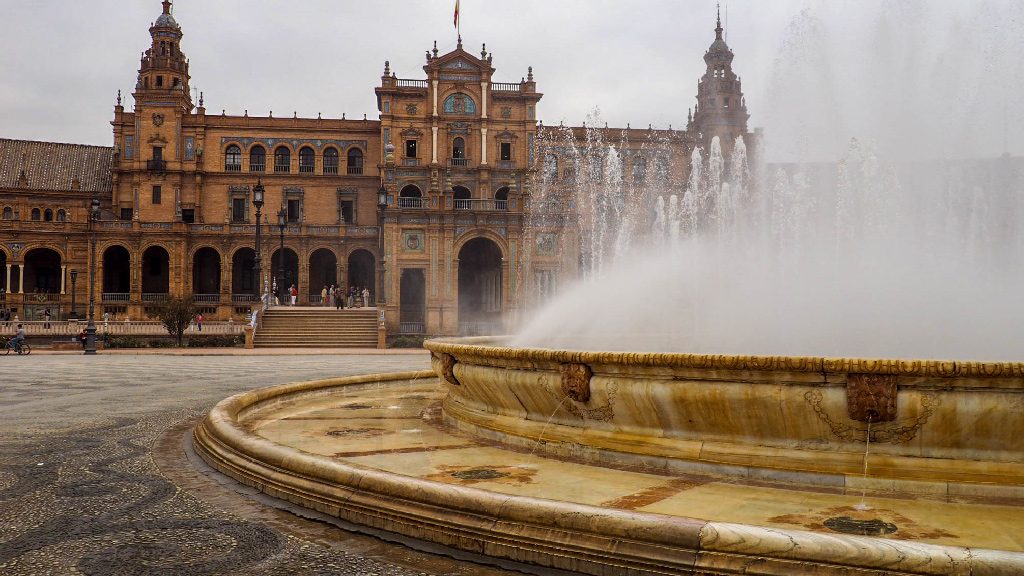 Because we like to travel off-season, I didn't find that it was overly busy throughout the city. There were a few lines for the major attractions like the Alcazar but otherwise it was pretty easy to avoid the crowds.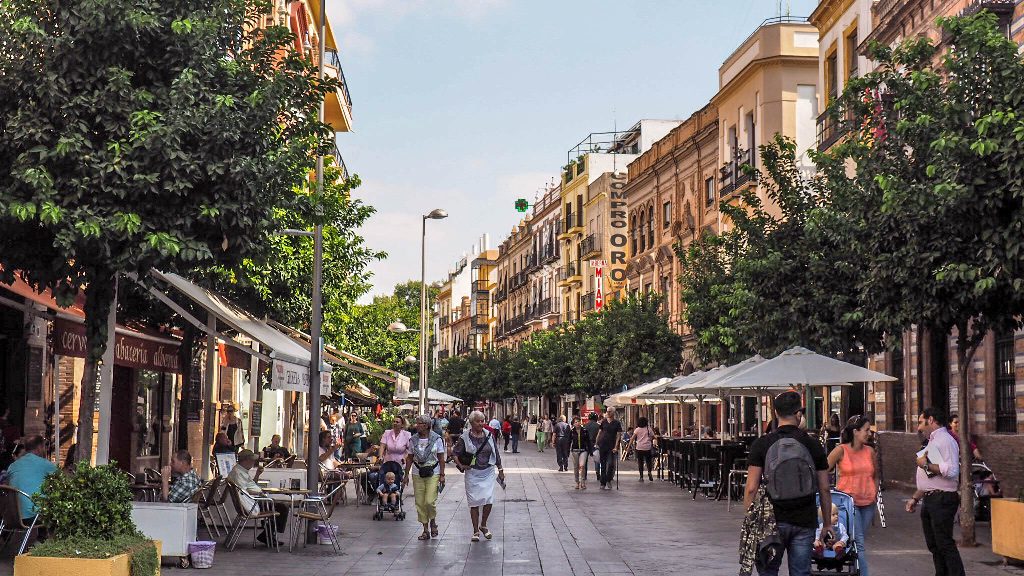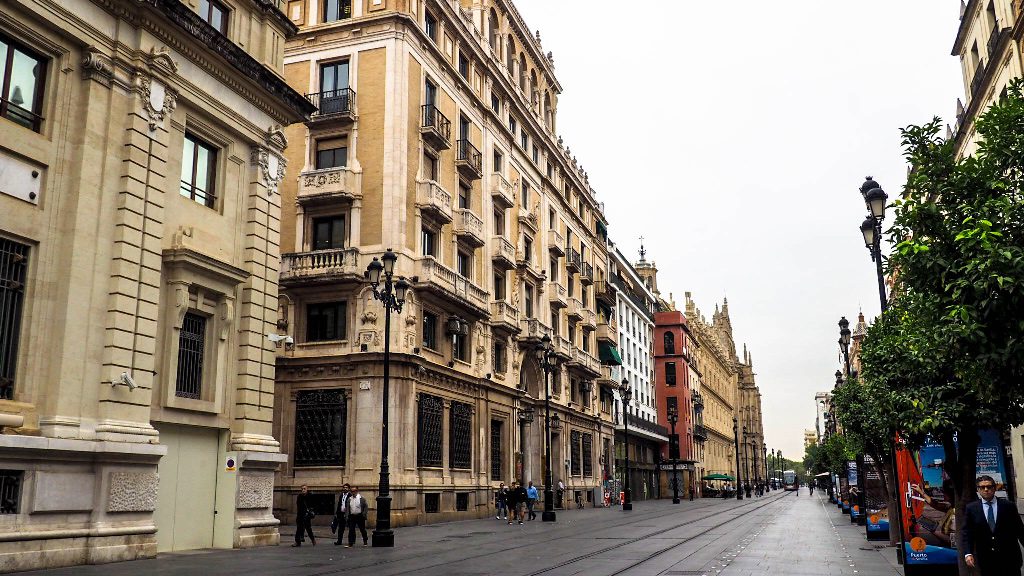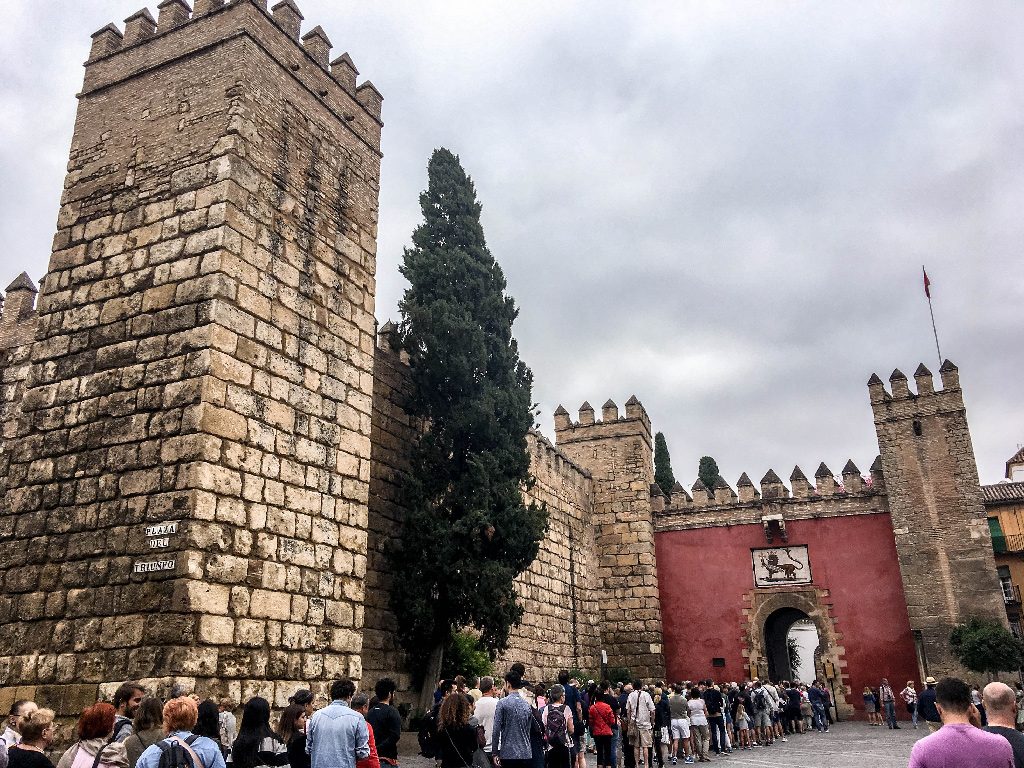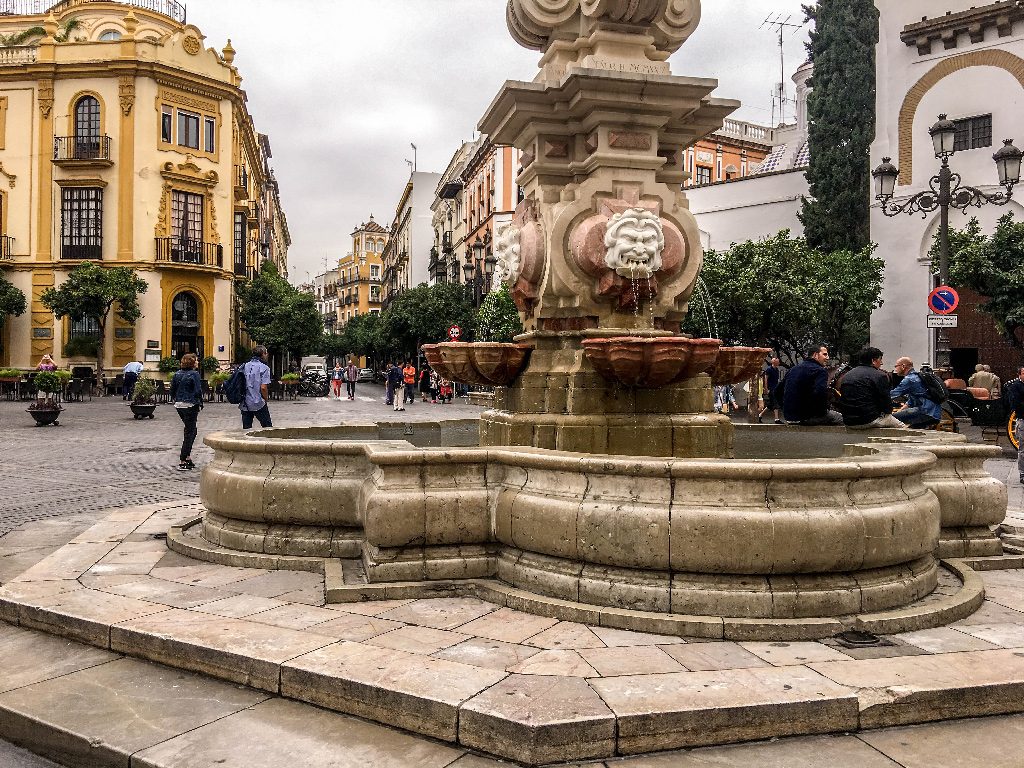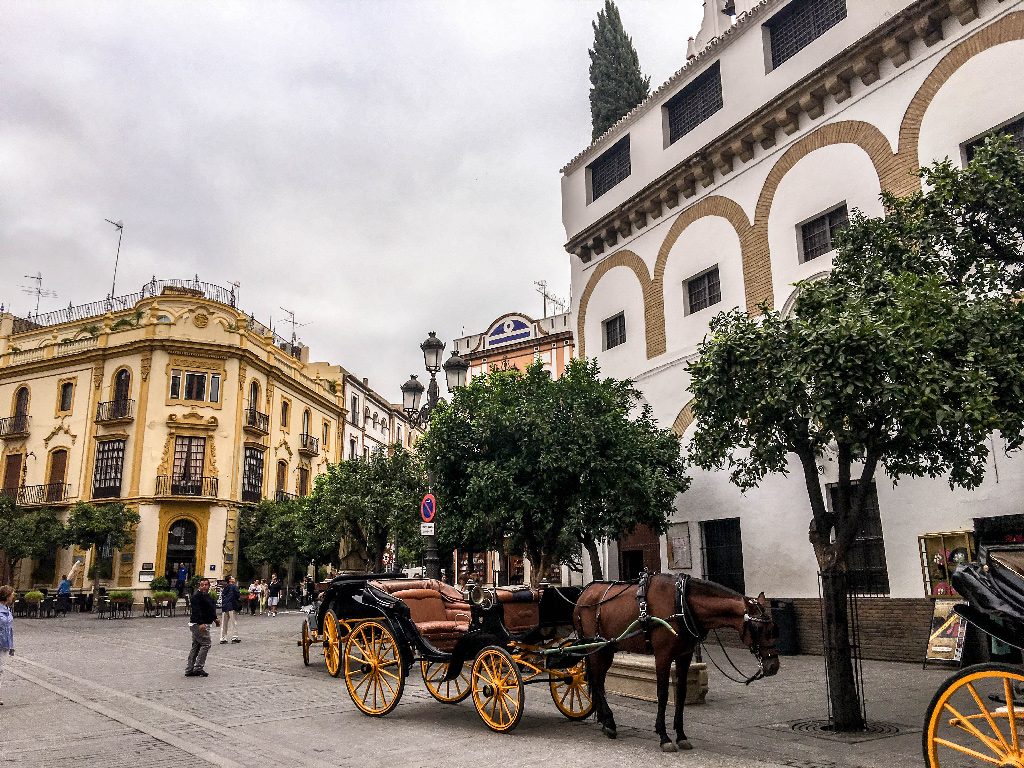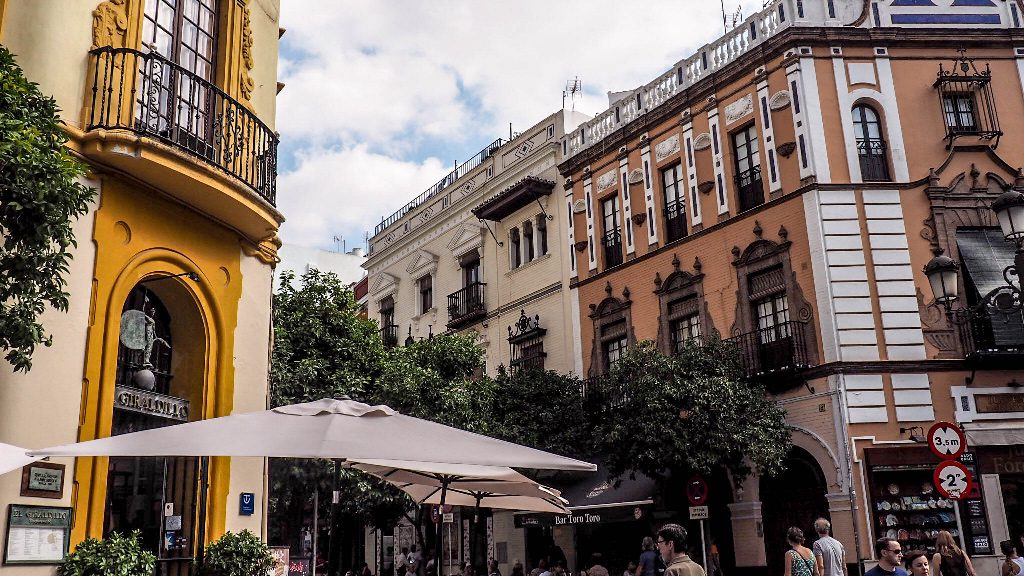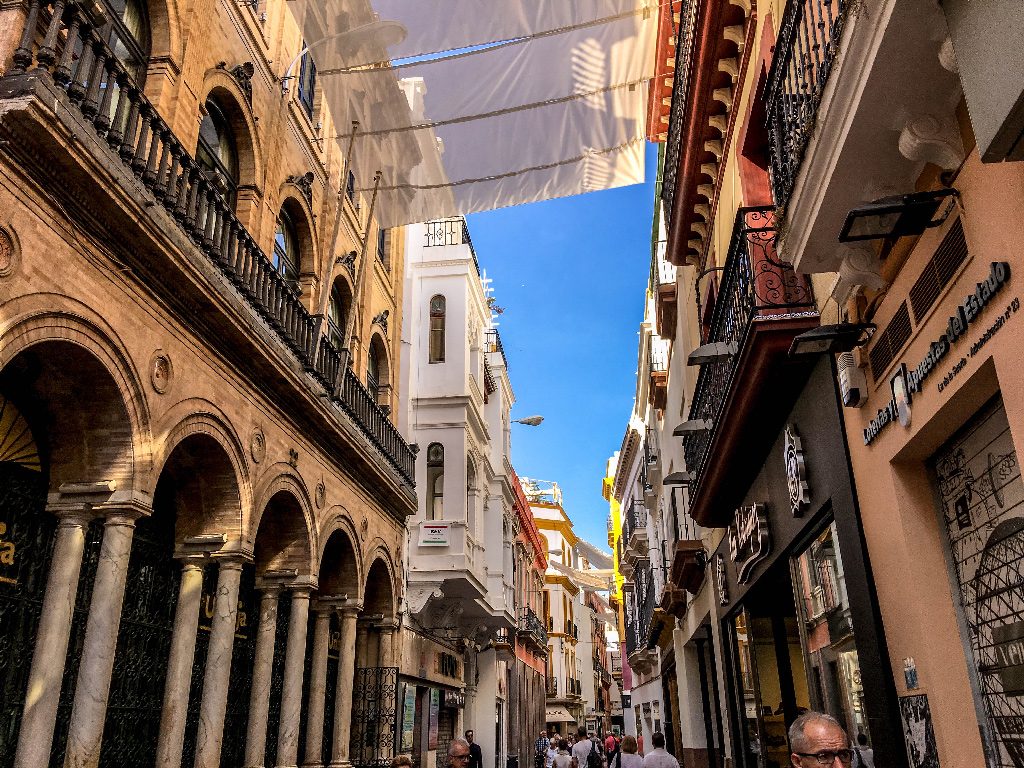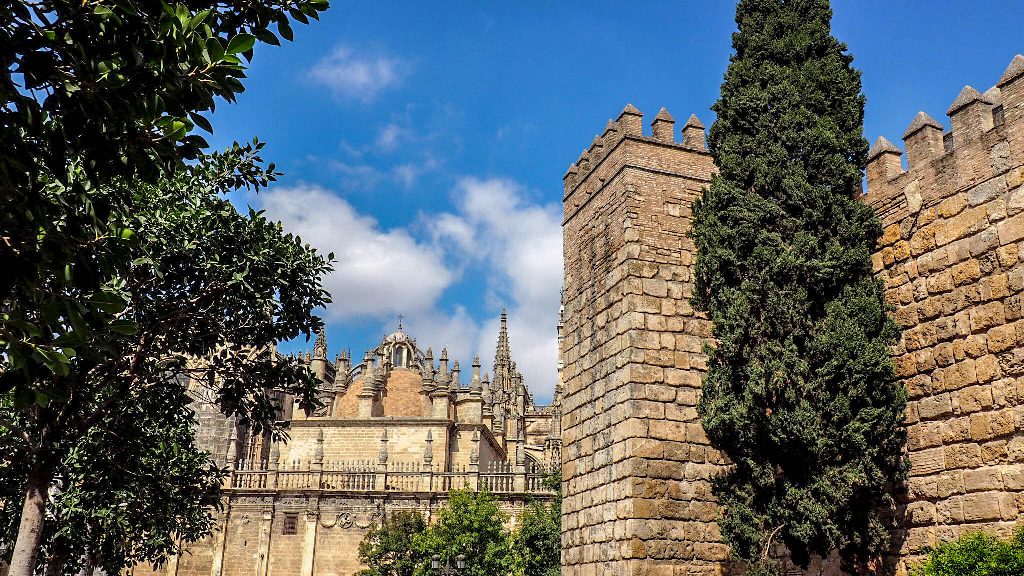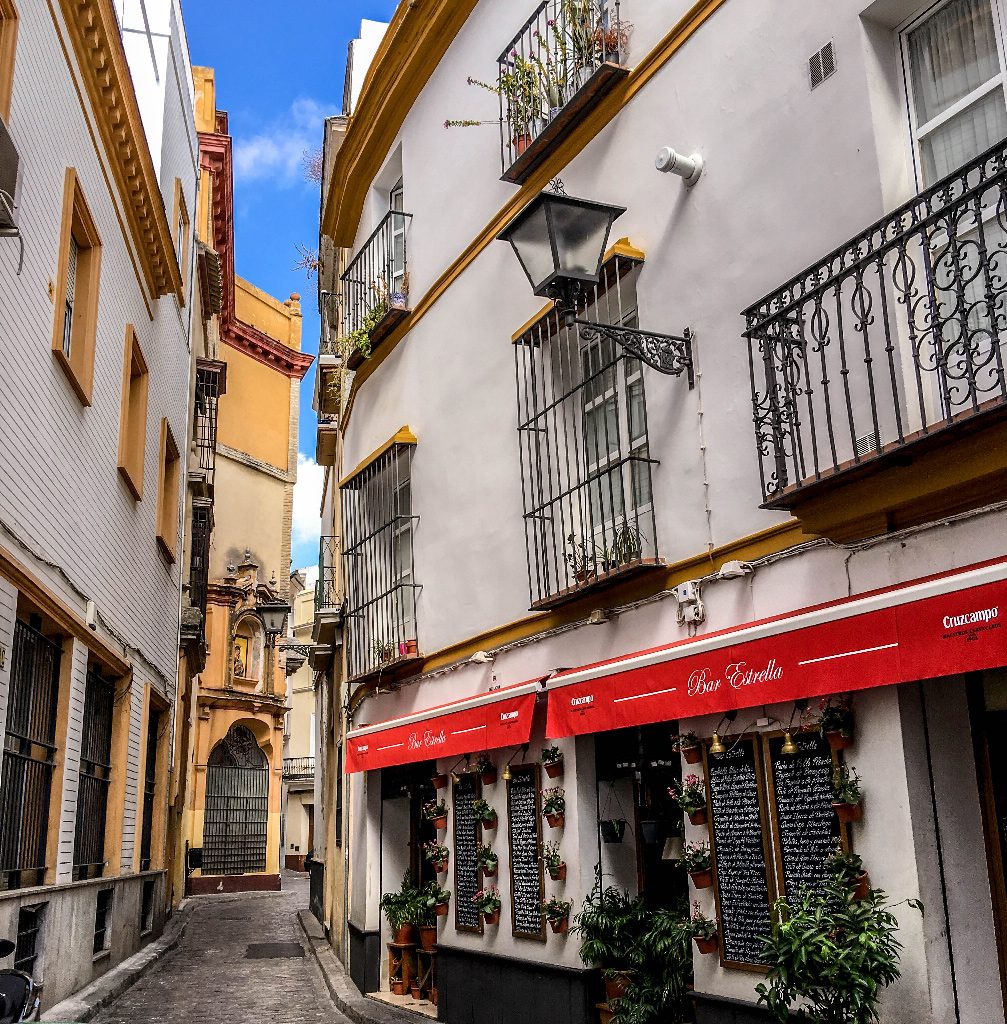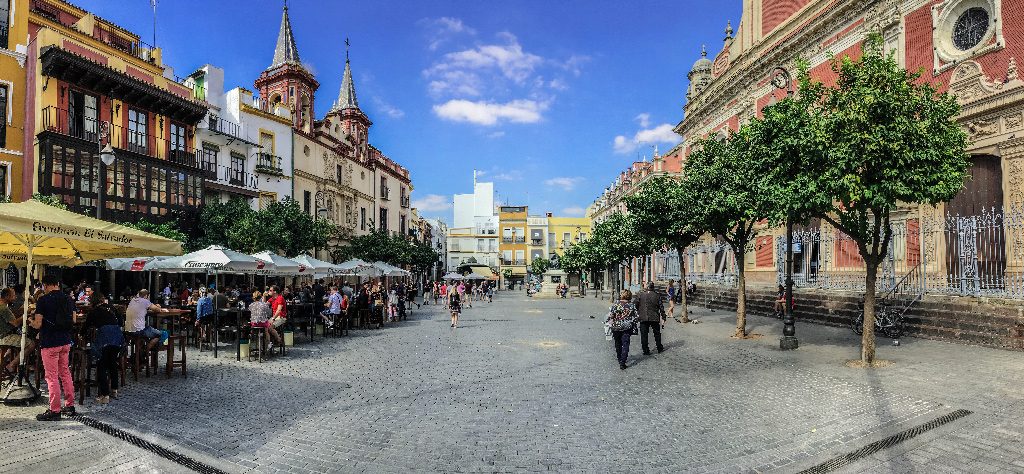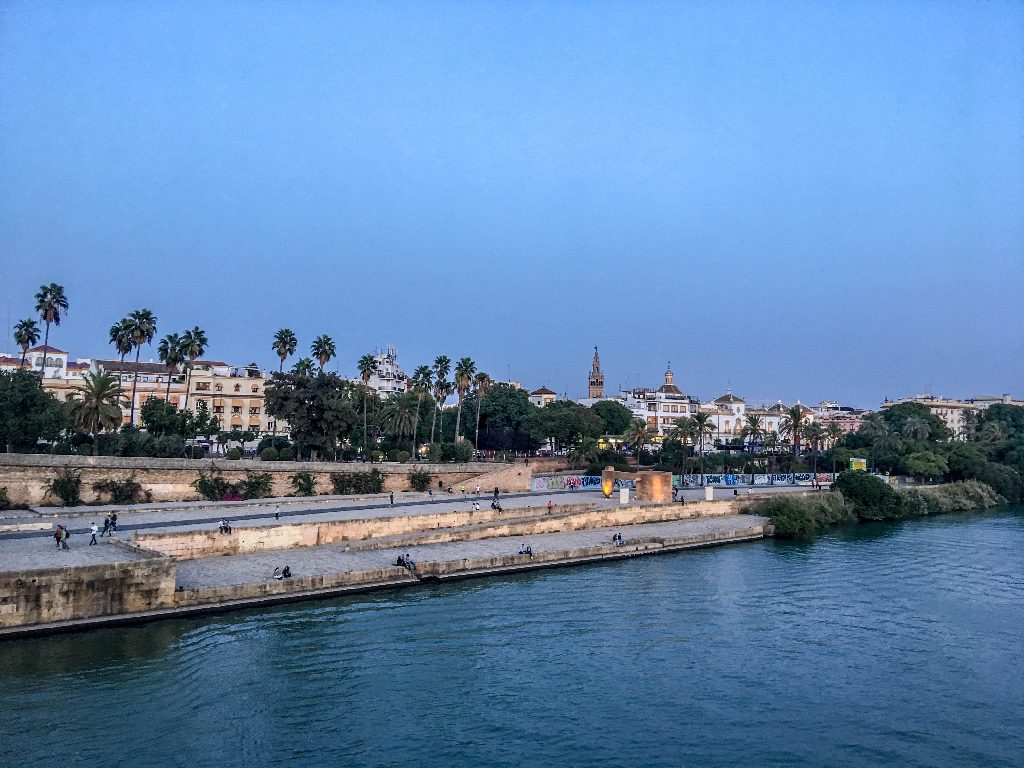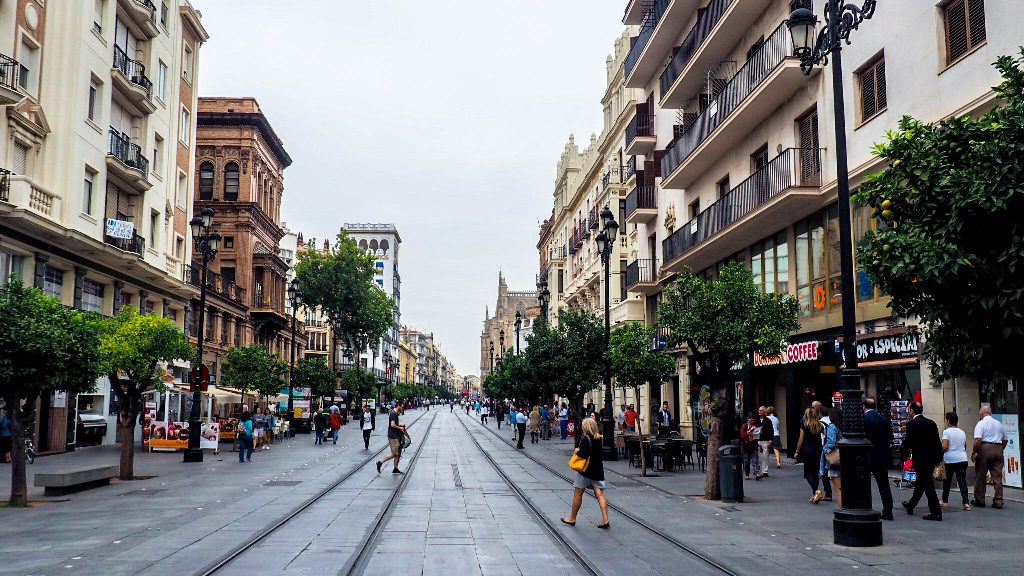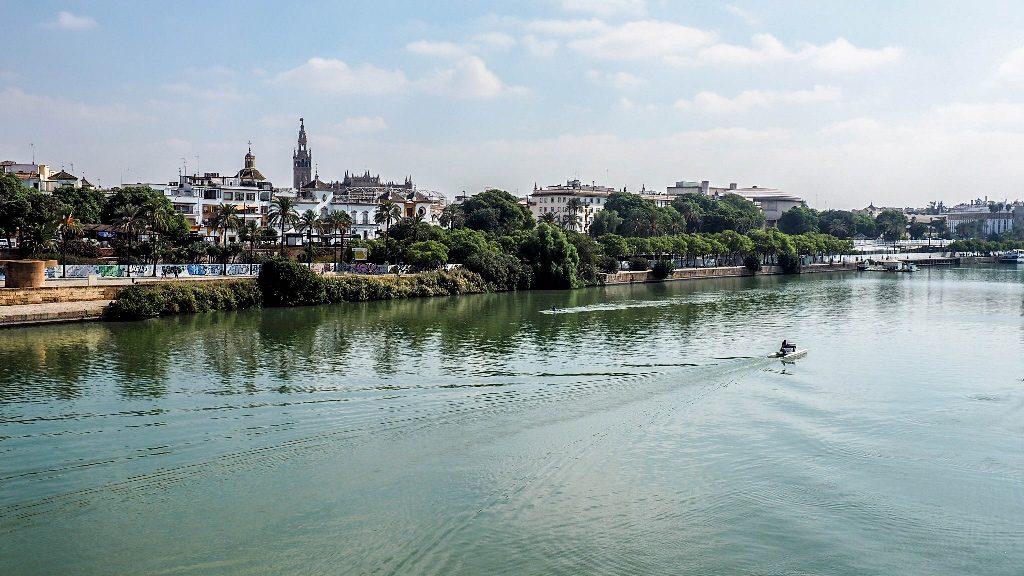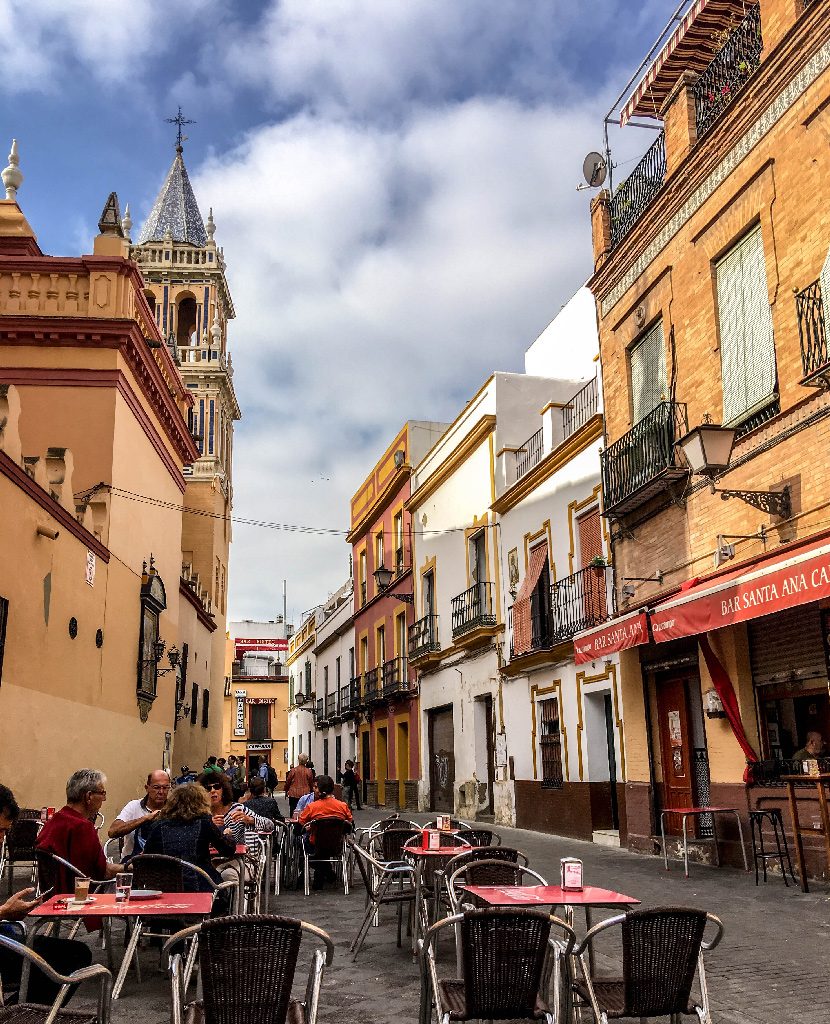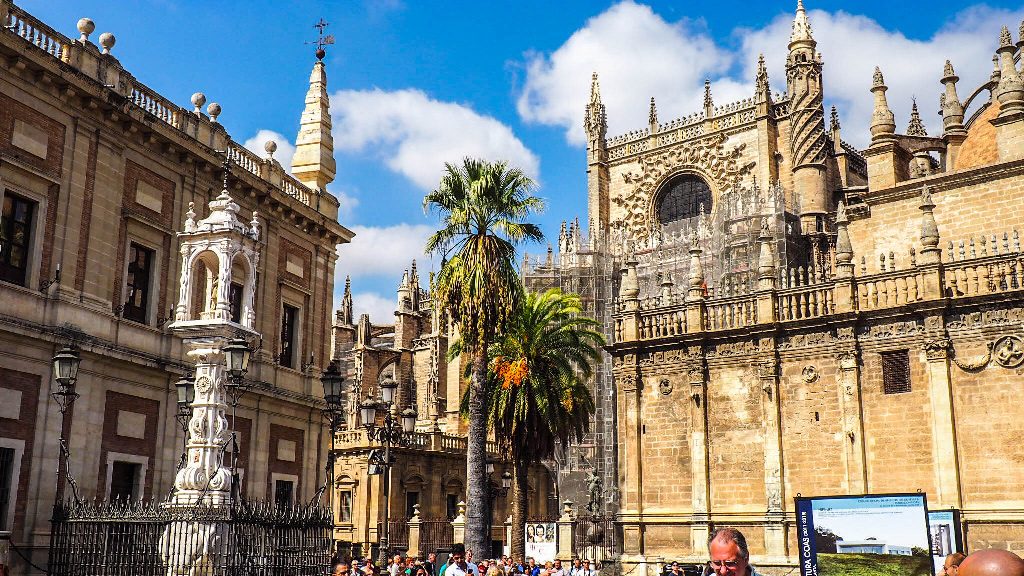 You might also like:
How to spend 24 hours in Seville, Spain
A trip to Alcazar Palace a UNESCO World Heritage Site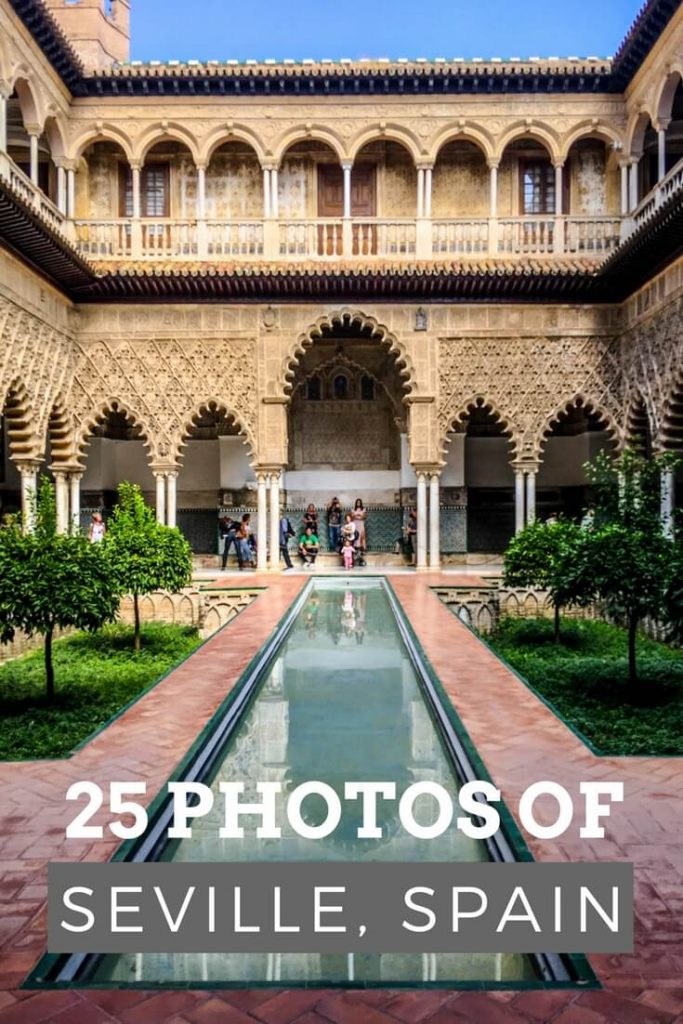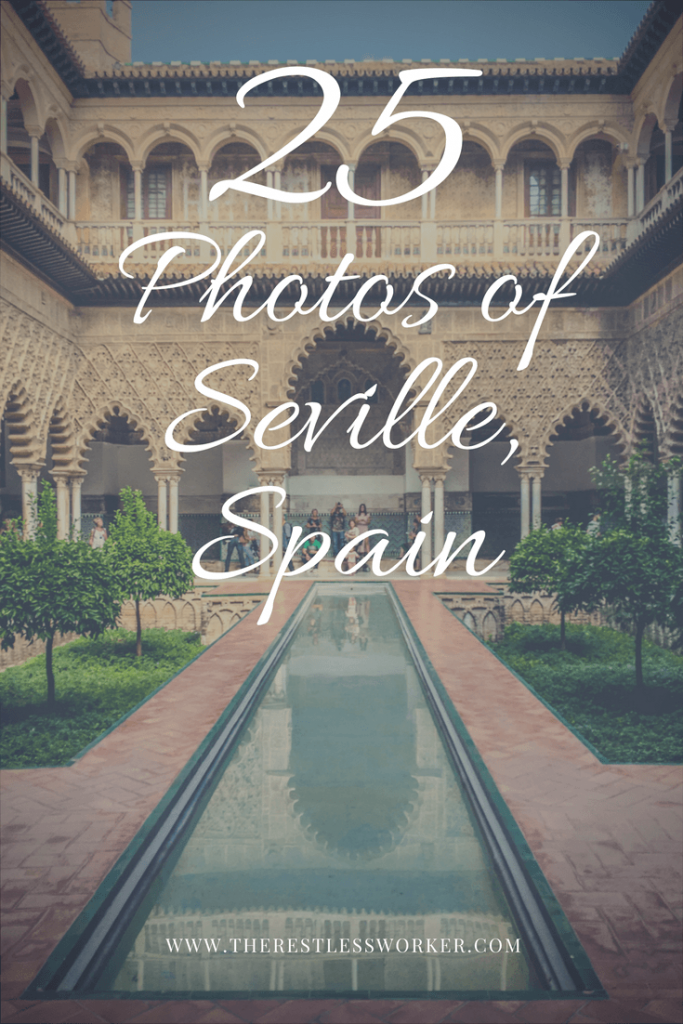 *This post contains affiliate links. You can read more about what that means on our policy and disclaimer page