This year will be the first year that I'm fully spending Christmas in Europe. A few years ago we managed to split our Christmas holidays between 2 continents which was exhausting but totally worth it. This year though we got married, which means officially we need to start dividing holidays between families.
I've mentioned before, but traveling during off-peak season is our preferred time to travel. There are typically fewer crowds and hotel rooms are usually cheaper. Christmas season in Europe is a weird time. It's fairly quiet in the days preceding Christmas but as soon as you hit New Year's Eve, you're dealing with the worst of everything. This is especially true in popular cities like Amsterdam.
This year we'll be spending Christmas and New Year's in London, Munich, Innsbruck, Salzburg, and Vienna. We absolutely can't wait. After pouring over blog post after blog post about where to go in winter these destinations seemed to stand out time and time again. The Two Scots Abroad put together 15 of the best Christmas trips to take in Europe and Austria is one of the first! Then when I read Migrating Miss' post about 11 winter destinations in Eastern Europe, we knew the decision was made.
Having gone back to Europe already for one season, I thought it would be a good idea to put together the list of cities in Europe to spend Christmas. Plus, who doesn't love experiencing the beautiful Christmas markets or newly fallen snow?
London | England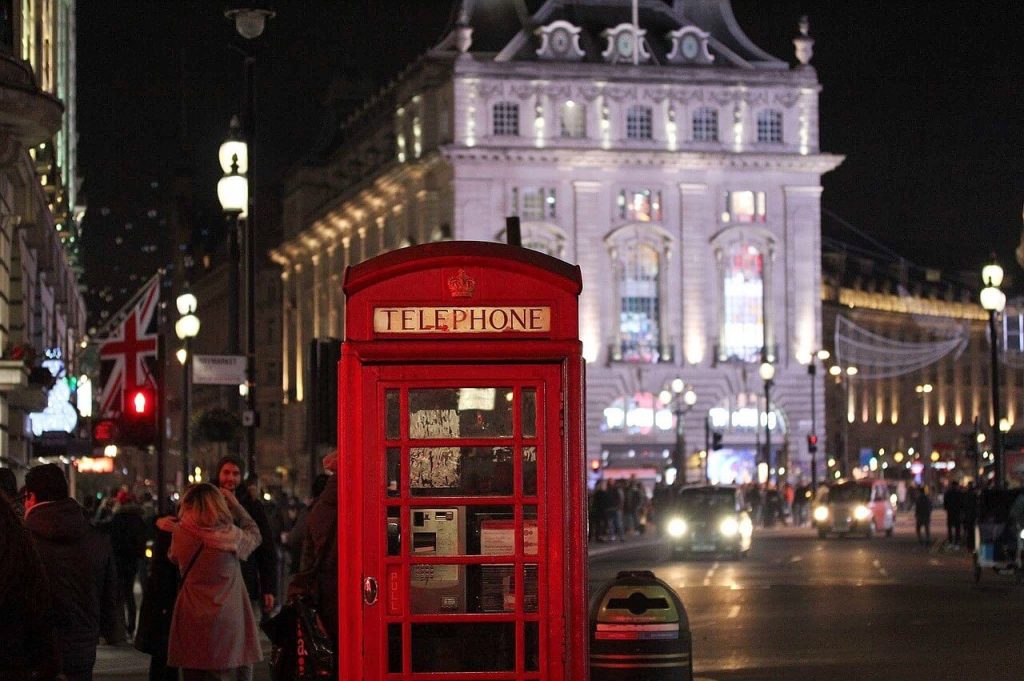 What's a list of European cities without mentioning my favourite one? London seems to come alive in the spirit of Christmas. People are no longer bothered by the horrible weather. How could you be with the stunning decorations all over the city?
Plus, if you've heard of Winter Wonderland you'll know exactly what I'm talking about. Located in Hyde Park, Winter Wonderland has been spreading Christmas joy for over 10 years. Even the most cynical of local Londoners can't help but lose themselves in over 100 of the different and equally amazing attractions. You'll also find the U.K.'s largest outdoor skating rink!
If outdoor winter parks aren't your thing, you're bound to find tons of unbelievable shopping spots. Take a stroll down Oxford Street and take some photos of the hanging lights. Whiz past Knightsbridge to glimpse the bright lights. You can even shop the designer spots at Covent Garden.
You might also like: 
The best London walking route
Top 10 things to see in London
Amsterdam | Netherlands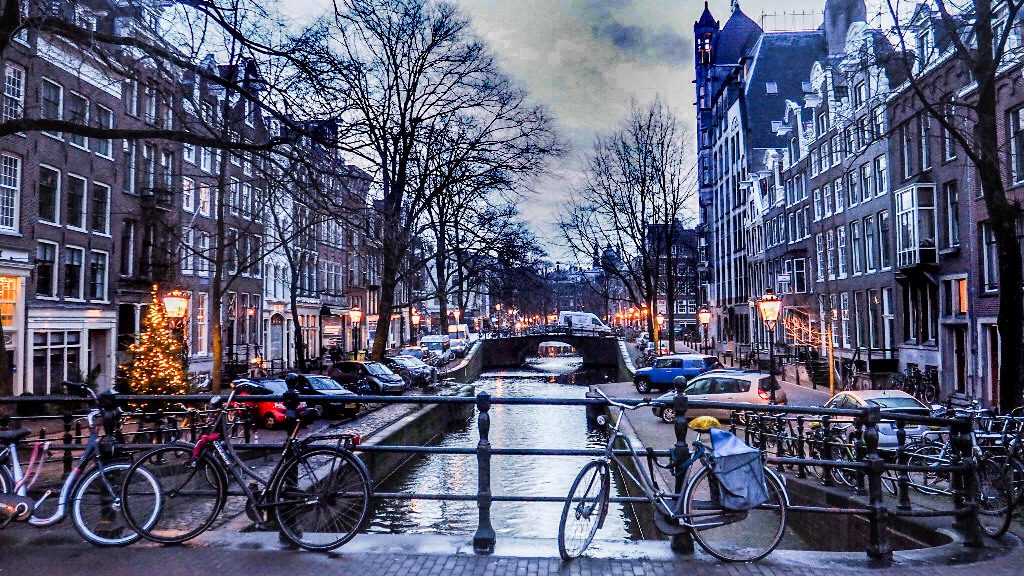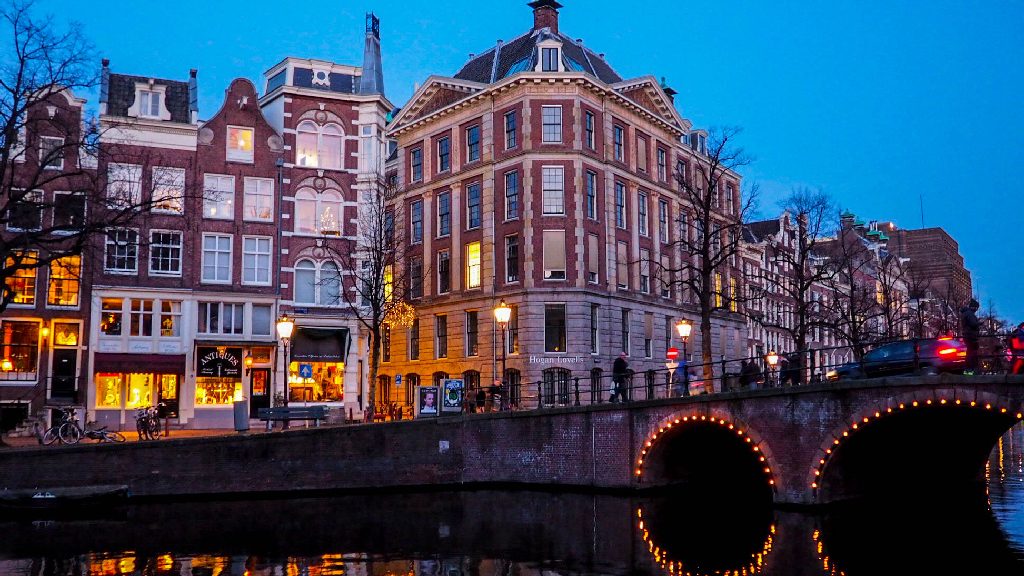 If you're looking for somewhere that combines beautiful Christmas decorations with epic good times, Amsterdam is where you'll find it. While it may be more of a destination for New Year's Eve than it does for Christmas but it shouldn't be ruled out.
The Amsterdam Lights Festival takes place during the winter break. With different installations every year, there's always a reason to return back. Amsterdam also has an outdoor skating rink you can take advantage of during the winter season. The rink is located near the Van Gogh museum and the famous IAMsterdam sign.
If those are Christmas-y enough for you, there is, of course, the Christmas markets. There are a few dotted around the city but the most famous ones can be found at Rembandtplein and Leidsplein.
You might also like: 
12 things to do on a weekend in Amsterdam
What you need to know about spending New Year's in Amsterdam
What to do in Amsterdam during the winter months
Brussels | Belgium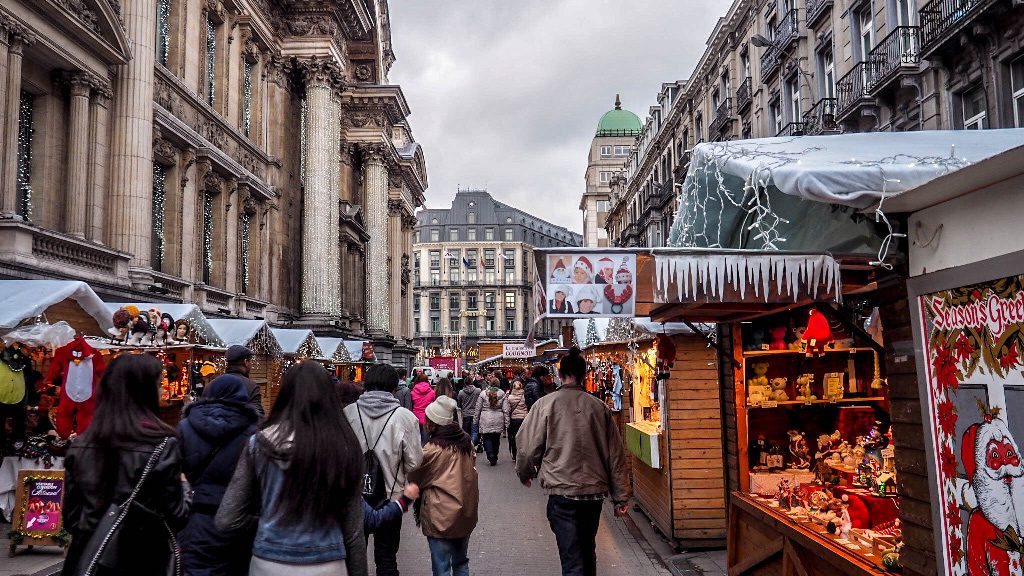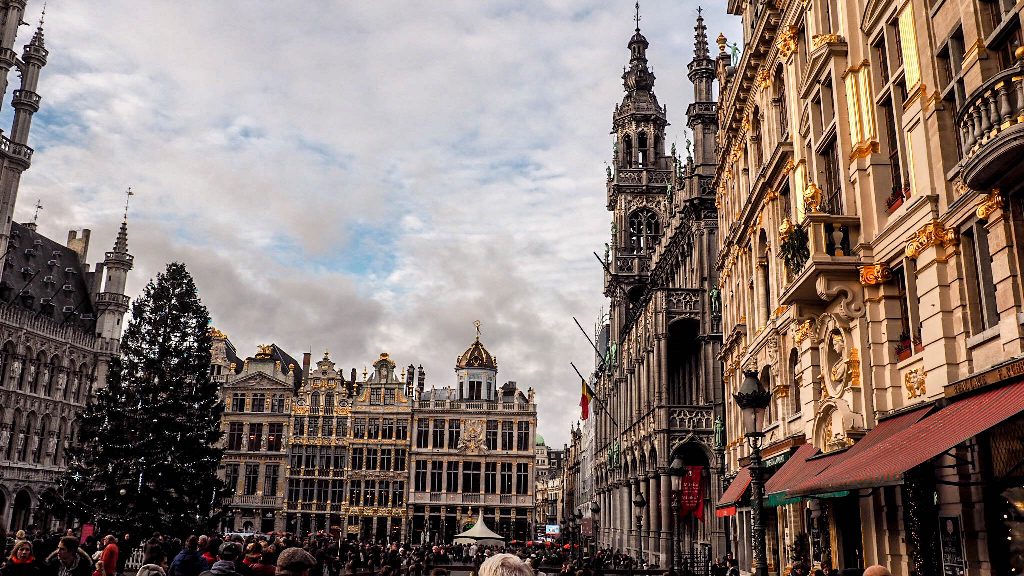 My first trip to Belgium was during the Christmas season. It was a weird time to be in the city because it was right around the time a few terrorist attacks were foiled during the season, especially one in Brussels for New Year's. The streets were lined with armed officers and guns. Despite all that, I couldn't help but notice how unbelievably beautiful everything looked decorated and Christmasy.
If you're heaving to Brussels during the Christmas season, you'll want to stay in and around Grand-Place. The square just lights up with the Christmas decorations and the already elegant architecture. The Christmas market around the Grand Place is home to around 200 chalets selling everything from knick-knacks to mulled wine. It's really the perfect way to spend a day and really get you in the spirit of Christmas.
You might also like:
How to see Belgium in one week
7 of the best one-week itineraries for Europe
Vienna | Austria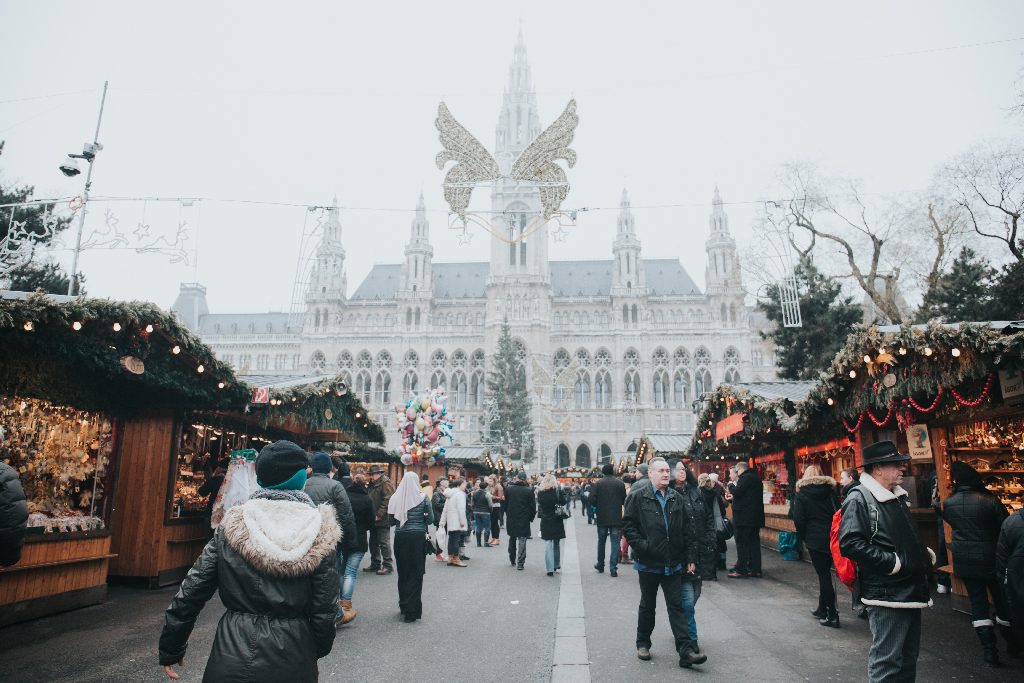 While I haven't been to Vienna yet, we will be this Christmas season so stay tuned! Everything I've read about this city during Christmas time makes it seem like a must-see. There are a number of locations for Christmas markets but from what I've read some of the best ones are located in: Christkindlmarkt, Spittleberg and Karlsplatz.
I've read that there are tons of concerts around Christmas time in Vienna that we must absolutely check out as well. I've seen a few tour groups offer a concert with dinner for pretty reasonable pricing so we might try and do that.
Vienna is also home to some delicious food so of course we'll have to try some traditional Christmas grub. Lebkuchen is similar to gingerbread and is serviced in all sorts of shapes and sizes. One thing I can't wait for is grabbing some roasted chestnuts and mulled wine as we walk through the Christmas markets!
You might also like: 
How we spend Christmas in 2 countries
Christmas recipe: homemade mulled wine
Copenhagen | Denmark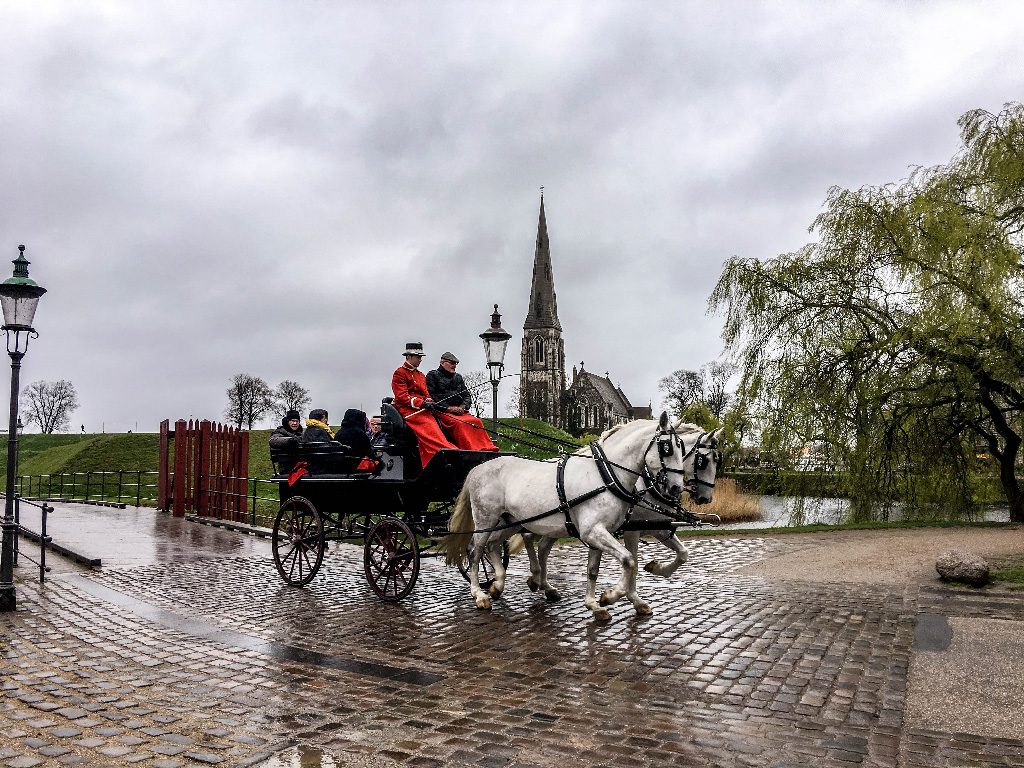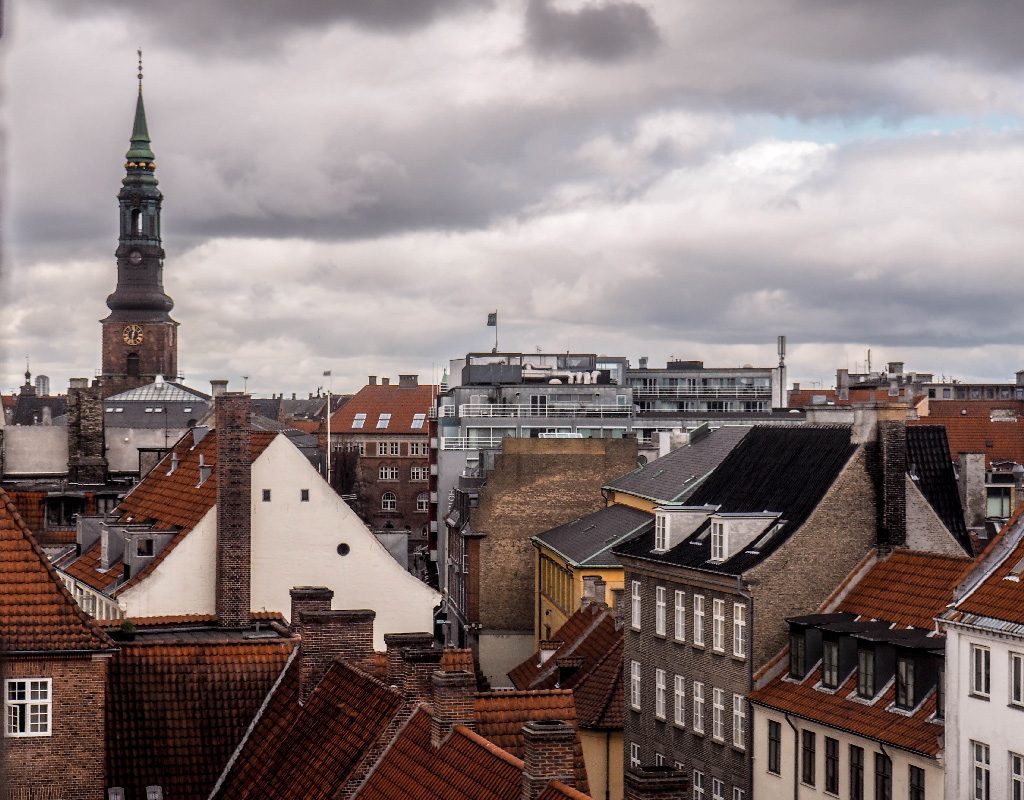 While we haven't visited Copenhagen in the winter, when we did visit we fell in love. Not for the reason, I thought we would though. The city itself didn't overwhelm me like London, Paris or even Ghent did. I'll tell you what did amaze me about the city though, the food. I don't think we've ever eaten so well as we did while in Copenhagen.
When traveling to Copenhagen for Christmas time, there are lots of places to truly enjoy the Christmas atmosphere. The Copenhagen Traveler has some great ideas on her blog. She recommends checking out the Tivoli gardens, ice skating in Fredricksberg, visiting the royal Christmas tables and enjoying high tea in Perche's Tea Room. Sign us up!
You might also like: 
25 photos that will convince you to book a trip to Copenhagen
How to spend a weekend in Copenhagen
So what do you think? Where will you spend Christmas this holiday season?
*This post contains affiliate links. You can learn more about how we earn a few extra dollars every month on our policy and disclaimer page