There are so many things to see in Hong Kong it can be hard to really narrow it down, especially if you are like me and have a short amount of time. It feels like forever ago now that I visited Asia for the first (and so far only) time. I was on my way to Bali, Indonesia and had a one night stopover in Hong Kong. Obviously I was going to make the most of it.
The trip at the time was my first time travelling alone and as a naturally cautious person, I was afraid to venture too far into the unknown. I was on a continent I had never been to before, with language that was so foreign to me it might as well have been scribbles made by a 5 year old. Because of that, I missed out on a lot of the key activities.
While I do need to go back and explore more of this beautiful Asian city, the little I did see in Hong Kong, I loved. I will note however that there are pockets in the city (like most major cities) that suffer from extreme poverty.
I remember walking along one of the main strips and happened to take a wrong turn. It was as if I had walked through a split screen that went from white to black. One of the buildings looked as if it was rotting from the outside in, and yet looked very inhabited. The apartments and storefronts just looked dirty with no hope of ever being cleaned. That one glimpse I did see in Hong Kong was enough to make me turn swiftly around and walk in the other direction.
The one thing I did see in Hong Kong that I really didn't expect was in direct contrast to the poverty, the wealth. Women were walking around with handfuls of bags from the world's top retailers. I couldn't believe how many bags some of them had. Even the streets outside of these shops looked super luxurious.
All that to say, there are 6 things you absolutely cannot miss on your first trip to Hong Kong. I say this mostly as someone who didn't do their proper research before going to Hong Kong and missing most of these. I still sit here stewing over the fact that I missed them!
Tian Tan Buddha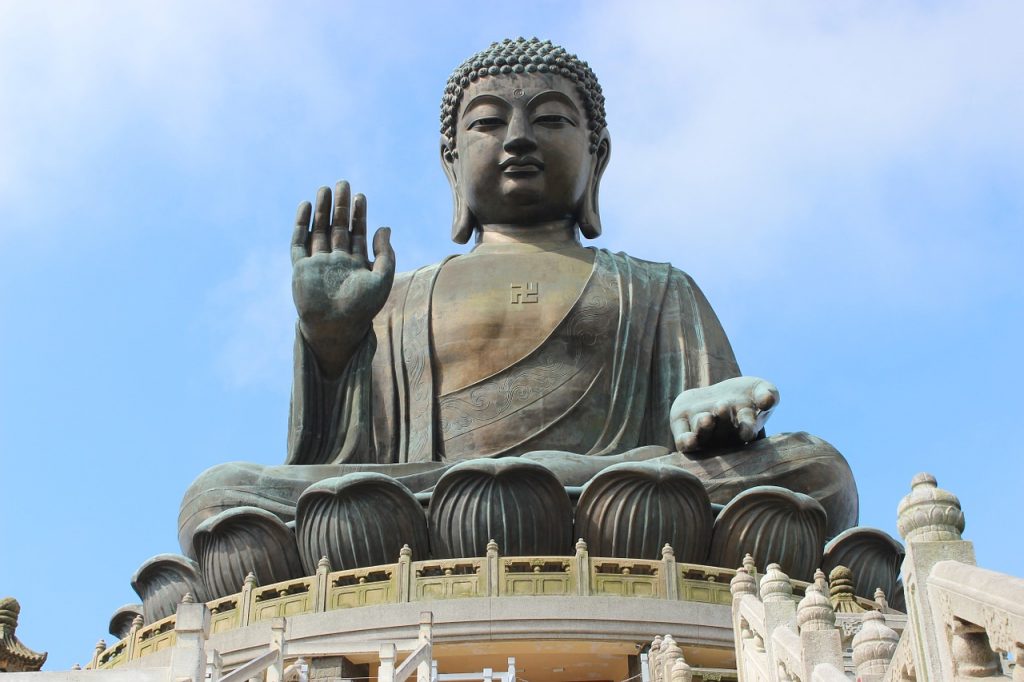 Of all the sites to see in Hong Kong this one is the one I'm most upset about missing. The Tian Tan Buddha, or the Big Buddha, was completed in 1993 and overlooks the Ngong Ping Village.
The Big Buddha gets its original name, Tian Tan from its base which is a model of the Temple of Heaven in Beijing. Surrounding the statue are 6 smaller statues that are making offerings of flowers, incense, lamps, ointment, fruit and music.
It's free to get to the Tian Tan Buddha but if you want to go inside the statue you will have to pay.
Victoria Peak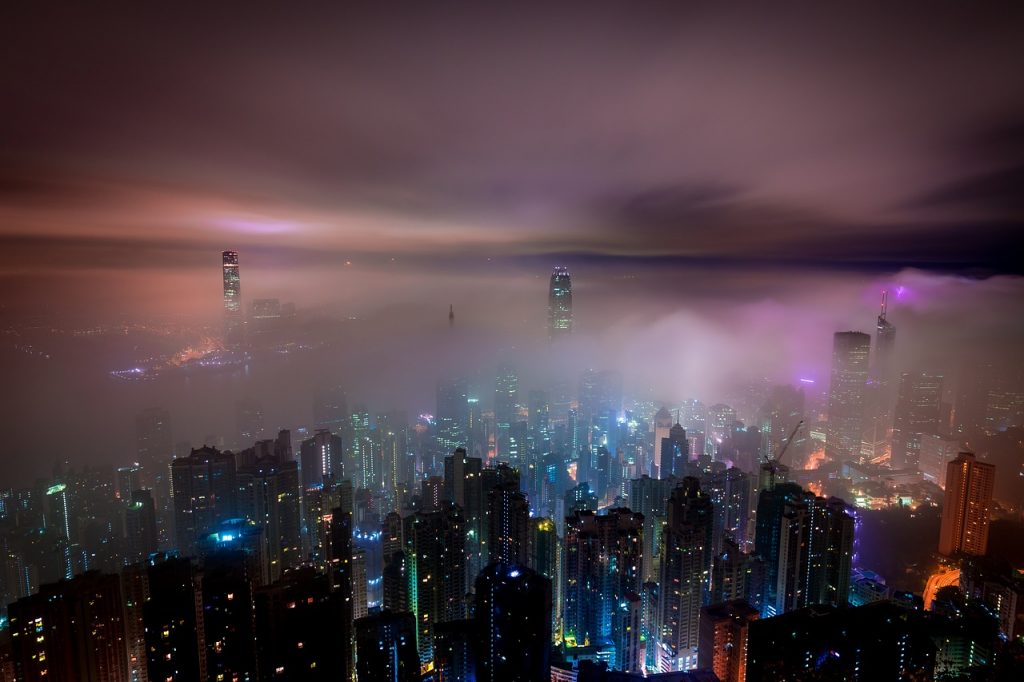 The highest peak in Hong Kong, Victoria Peak offers unbelievable views of the city. Having seen many photos from the peak since visiting I'm so upset I didn't get the chance to see it. The views look equally as nice in the daytime and nighttime.
To get to the top of Victoria Peak you can take two methods; funicular railway or bus. I'm definitely partial to the railway, although I haven't done it so don't take my word for it. On the peak you'll find the garden as well as some shopping areas, you know, just in case you get bored of the views …
Tsim Sha Tsui Promenade
This is one of the sites to see in Hong Kong that I actually did visit! The Tsim Sha Tsui promenade runs along the Kowloon waterfront.
As you walk along the promenade you can't help but admire the beautiful skyline right in front of you. It's the perfect spot to people watch, grab a drink or even a quick bite if you want some great views. It also is a site that is good either during the day or at night.
Nan Lian Garden
Located in Diamond Hill, this beautiful garden contains over 3 hectares of greenery. With lots of trees, hills, water features and rocks it's the perfect spot to sit and chill in between all of the sight seeing.
While I didn't explore the entire garden I did see a small piece of it and from what I could see, it was immaculate. The buildings located inside of the part were perfectly placed and built in true Chinese style, like the Chi Lin Nunnery.
Avenue of Stars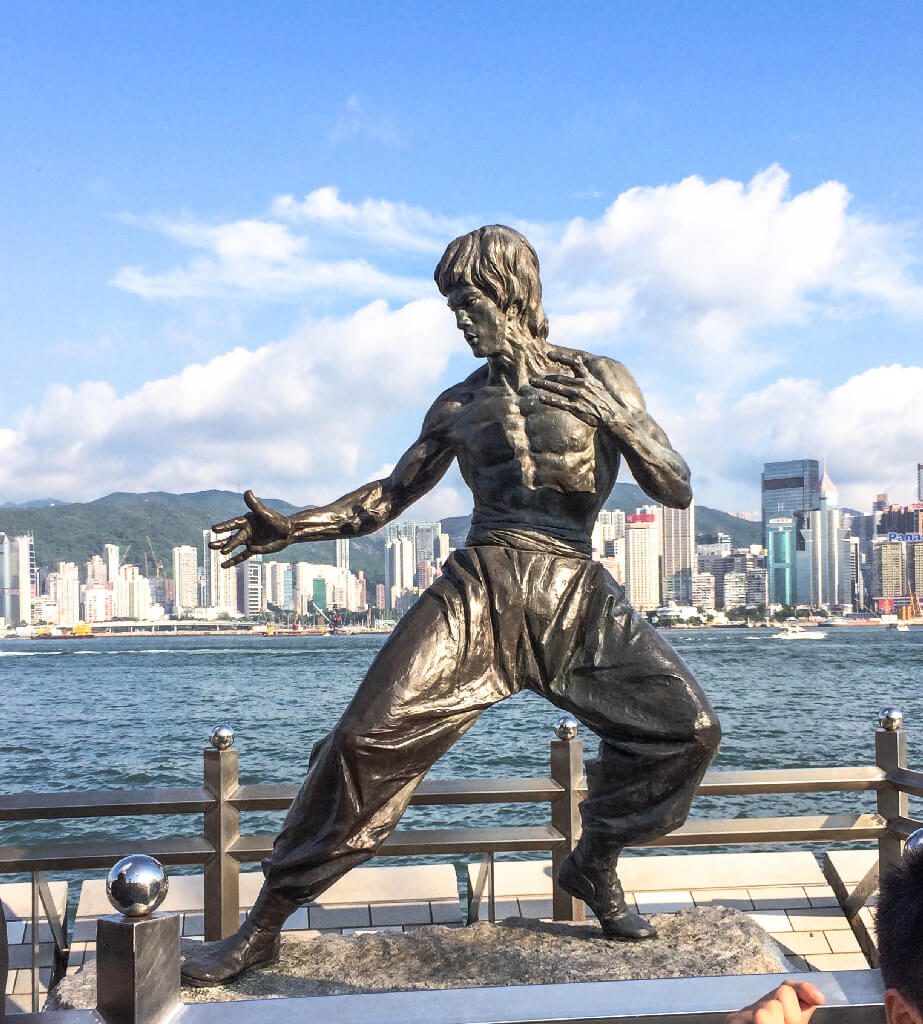 The Avenue of the Stars is like Hollywood's version of the Hollywood boulevard only way cooler. Not only is it located along the waterfront with amazing skyline views, but it's also adorned with beautiful statues for people to take pictures with.
With monuments dating back to the beginning of Hong Kong cinema in 1913, the Avenue of Stars is definitely a site worth visiting in Hong Kong. You also absolutely cannot miss the statue of Bruce Lee. It's probably more famous than the Avenue of Stars itself.
Clock Tower
I'll admit this structure is incredibly random but definitely something worth seeing. It was originally built in 1915 as part of the Kowloon-Canton Railway terminal. The railway stop has been gone for years but they kept this structure as a reminder of the Age of Steam.
It's not too far from the Avenue of Stars either so you can do both relatively easily in a short time frame. I also loved the palm trees that lined the clock tower on either side. Made it quite a beautiful spot.
Top 3 hotels
With panoramic views of Victoria Harbour, free yoga classes and it's central location make The Upper House hard to beat if you're looking for luxury on your next trip to Hong Kong. The rooms look stunning and the in house-cafe have European styled dishes if you're looking for food that tastes like home.
Featuring a Michelin-starred restaurant on-site you know you can't go wrong by staying at the Langham Hotel. If that's not enough to convince you, perhaps the luxurious marble backsplashes or its rave reviews are. The Langham Hotel also rates highly for solo travelers.
If you're looking to experience Hong Kong without being too far from downtown than the Best Western Hotel Causeway Bay is the best option. The price that you'll be paying per room is hard to beat and with a brand name like Best Western behind the hotel, how bad can it truly be right? Plus, the view from the pool is pretty epic.
My travel essentials
You might also like: