There are a number of small towns in Iceland you need to visit. When I first started planning our trip to Iceland it was really hard to actually narrow it down. While the country itself has seen an influx in tourism recently, there still wasn't a lot out there in terms of itinerary ideas outside of the Golden Circle and Reykjavik.
After a lot of research, pouring over anything and everything Ben could find, we finally created our 10 day self-tour. Like any self-made tour there were faults but I think we did a great job at rounding up the best places to go to. To this day it remains the best trip I've taken.
I think the biggest advice I would have when picking the towns in Iceland you want to visit is to research what kind of activities and accommodations are around the area. We ended up staying in Hofn for 2 nights which now I think was a bit of a mistake because there was only so much to do in the area but it still worked out in the end.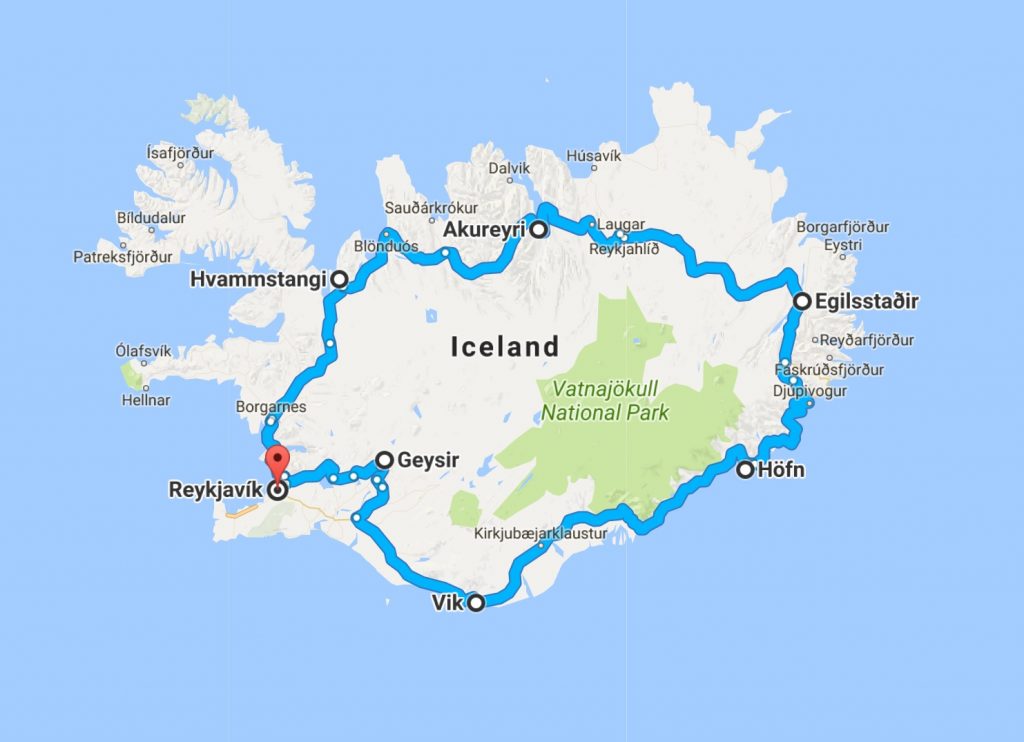 If you plan on visiting all 7 of these towns in Iceland you could easily do it in 7-10 days, depending on how rushed you want the trip to be. 10 was more than enough time for a relaxing trip around the Ring Road.
Without further adieu, here are the 7 towns in Iceland you need to visit:
Reykjavik 
Of course you can't miss the capital city if you're going to be visiting Iceland. Reykjavik is a beautifully colourful seaside town with tons of charm. I honestly thought we would have needed more than 2 days in the city to see it all but I was wrong, 2 days was enough.
The most popular attraction in Reykjavik is the Hallgrimskirkja church. Sprawling over the entire city, you get beautiful views from the top of the bell tower. It's also an interesting place to look at from the outside too.
While you're in Reykjavik make sure to try some of the local foods and art galleries. Above all, you absolutely need to experience happy hour. Each bar has happy hour at different times so you can bar hop almost all night for much cheaper than you would any other time of day!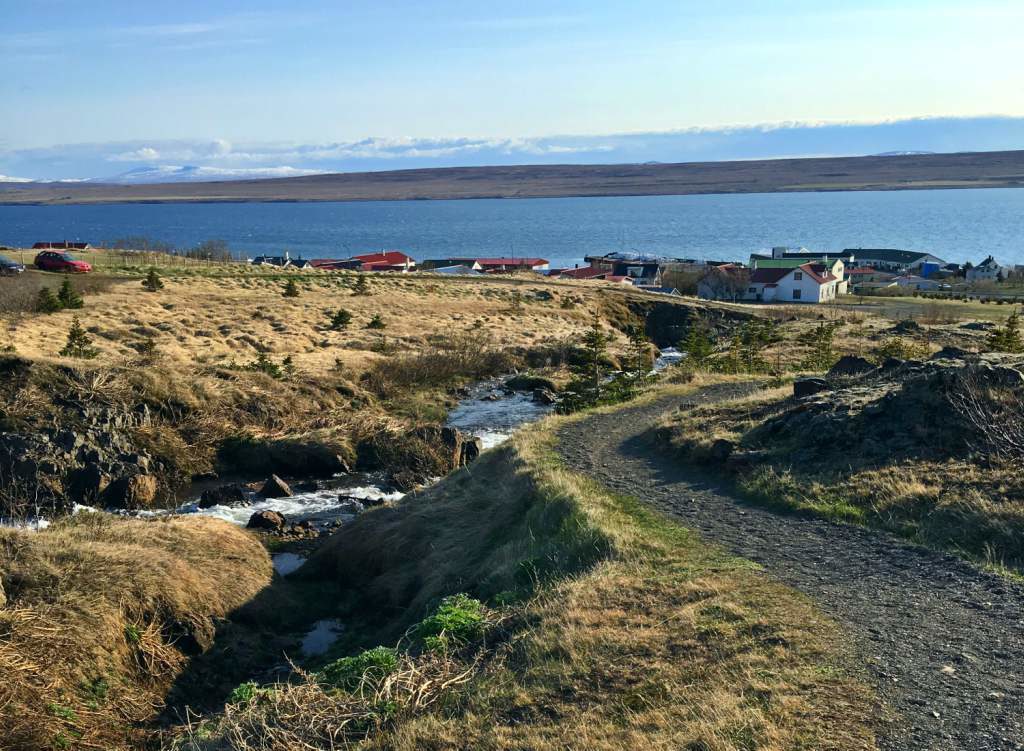 Hvammstangi 
Try saying that three times fast. Hvammstangi has a population of 580. Yes, 580 is the total number of people that live in this town in Iceland. What it lacks in population though, it makes up for in character. Located in the north-western part of the city on the Vatnsnes peninsula.
Travelling along the Ring Road, Hvammstangi isn't hard to miss. Surrounded by beautiful rolling hills on one side and the ocean on the other, it's the perfect spot to lay your head as you travel around the country.
It's not worth spending more than a night here. Enjoy the views from the coast and wandering around the small streets. I'm not sure I've ever felt more safe anywhere in my whole life.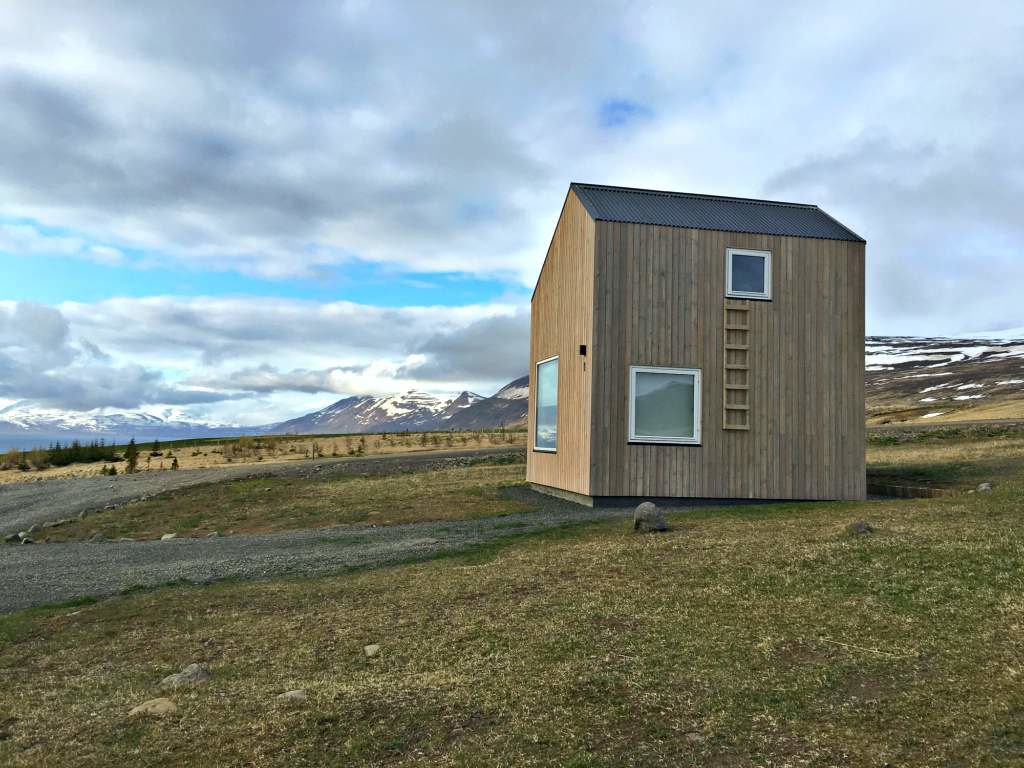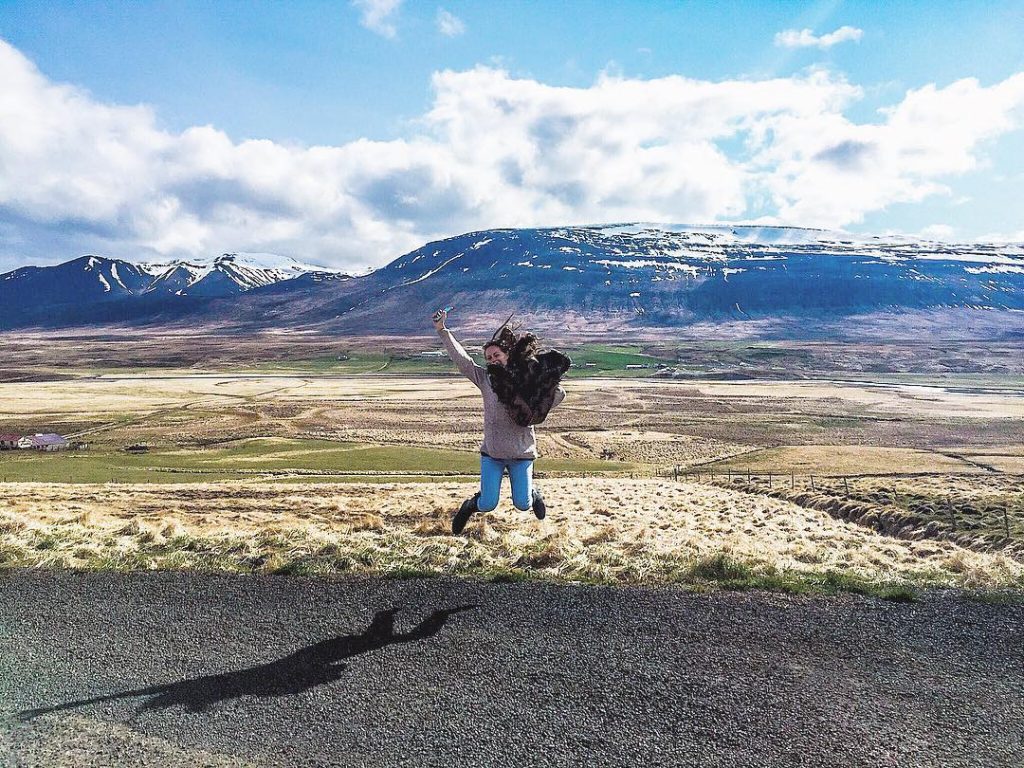 Akureyri 
The next top on your tour is Akureyri, also known as the capital of the North. It's here you'll find some of the most beautiful mountainscapes that Iceland has to offer. Similar to Reykjavik, Akureyrarkirkja Church is Akureyir's claim to fame. The beautiful building is located at the top of a hill and overlooks the beautiful landscape below.
I was actually surprised at how "big" Akureyri was. There are a number of shops that you can walk around as you wander through the small town. If whale watching is on your bucket list during your stay in Iceland than Akureyri is definitely the place you want to visit.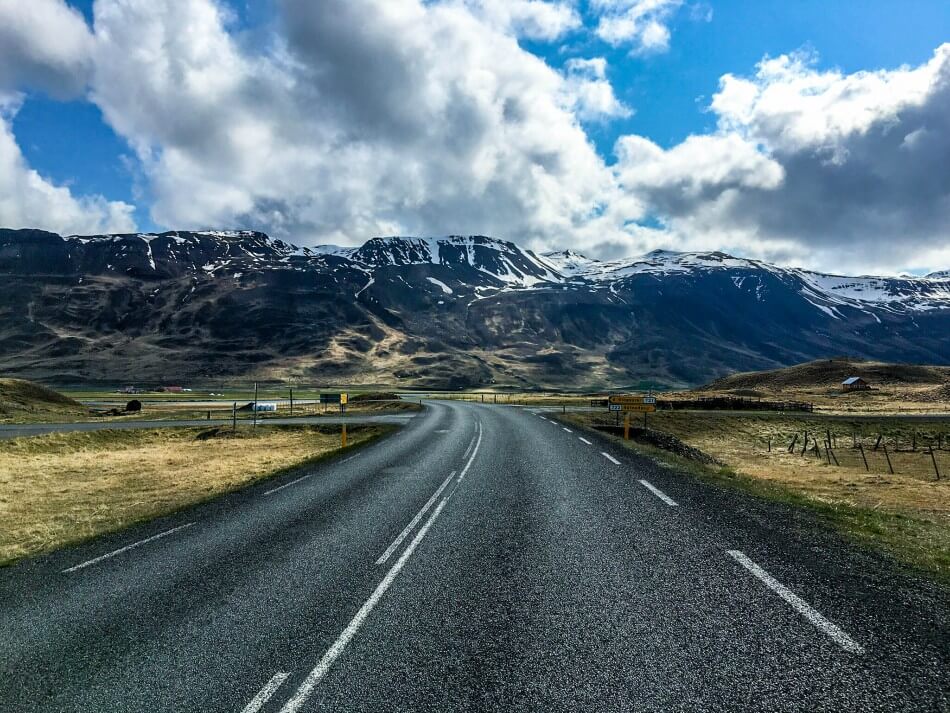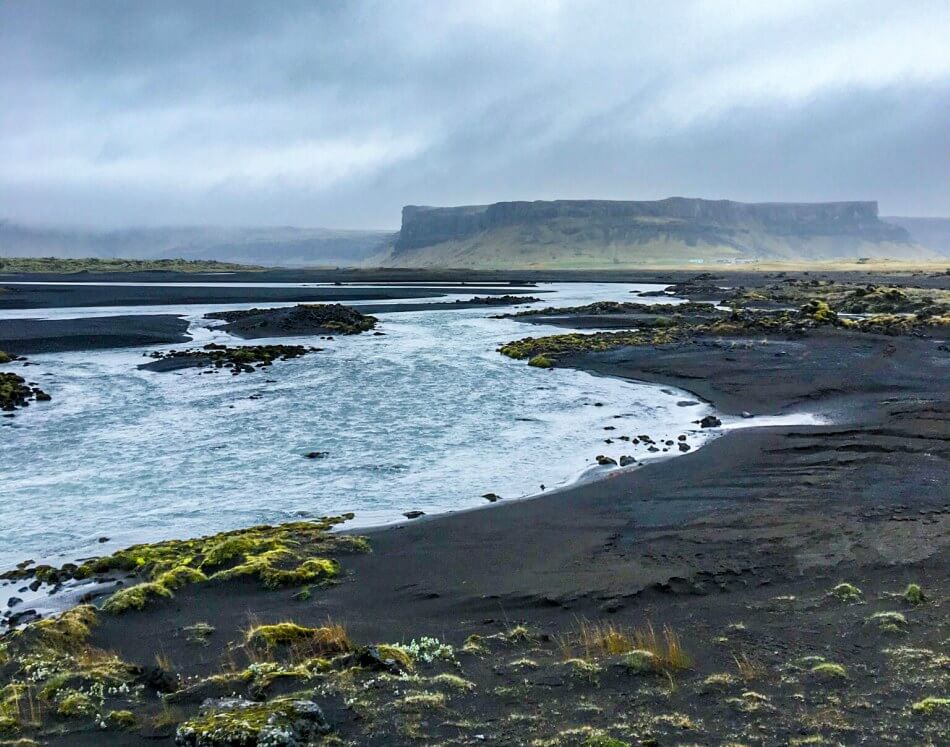 Egilsstadir
Of all the towns in Iceland I found Egilsstadir to be surrounded by some of the most beautiful scenery. It's also one of the Iceland's youngest townships and  makes for the perfect place to stop on your Iceland tour. As one of the smallest towns in Iceland during your stay there isn't much to do in the actual town but there are a few nice hotels to stay at.
On your way out of Egilsstadir, make sure to stop at Lagarfljot lake. Apparently this lake has a similar mythical creature to the Lochness Monster in Scotland. While we didn't spot any weird creatures around, the scenery was mythical enough for us. In fact the landscape reminded us quite a bit of Canada with the Evergreen trees and mountains.
If you're stopping at Lagarfljot, bring a picnic. There are some really beautiful spots that you can park and grab a bit to eat while watching the mirror-like river.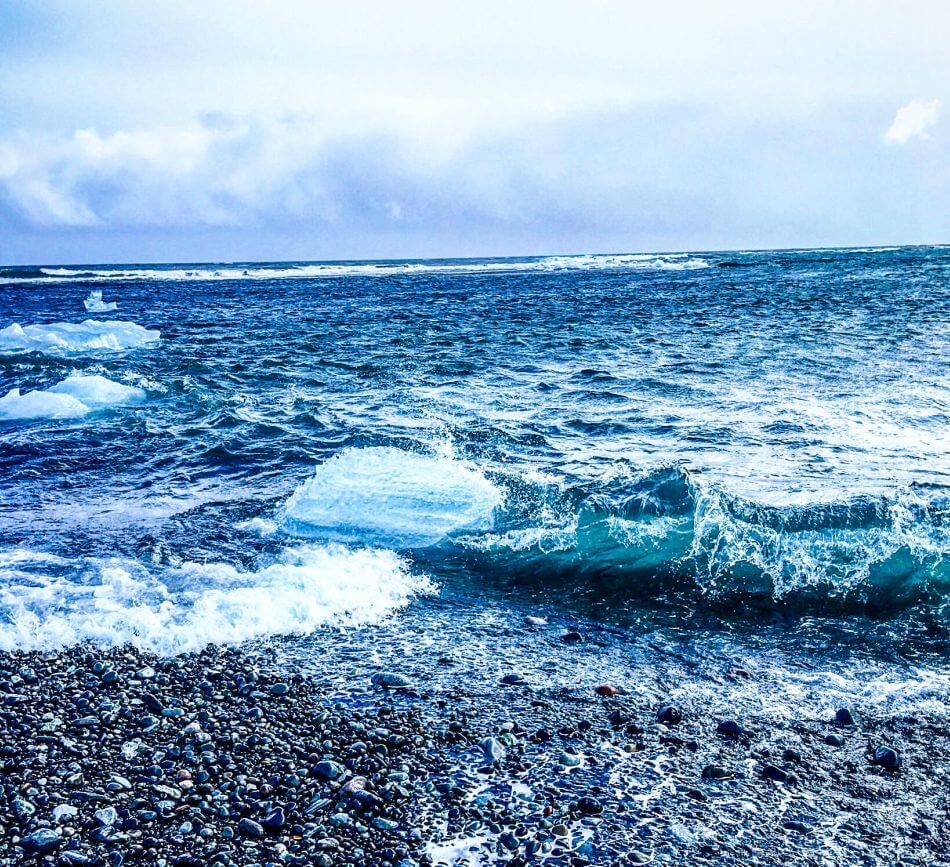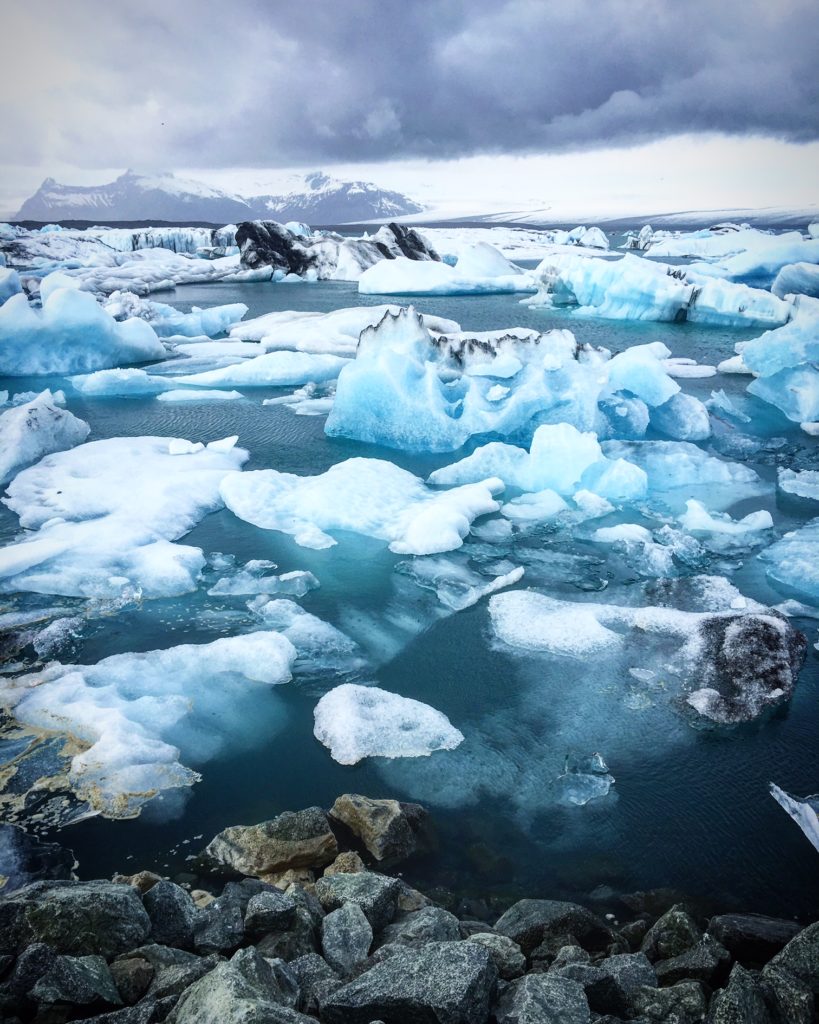 Hofn
The landscape as you travel through Egilsstadir to Hofn is something incredible. You are driving through, in, and over giant mountains (which still had quite some snow on them), but also driving past quite a number of beaches. You almost need the day to just enjoy the scenery around.
Once you reach Hofn, the small seaside town is quite quaint and also boasts of some of the best restaurants on the East side but they are also the most expensive. If you're looking for a cheap night out you probably won't find it but do yourself a favour and splurge a little, it'll be worth it.
We decided to go out of our way to see Glacier Bay during out stay in Hofn. This was truly one of the more incredible spots we visited in Iceland, and anywhere in the world for that matter. Icebergs break off from a nearby glacier and make their way from the bay into the ocean. You can sit there for hours watching the passing by of these glaciers, especially if it's a windy day.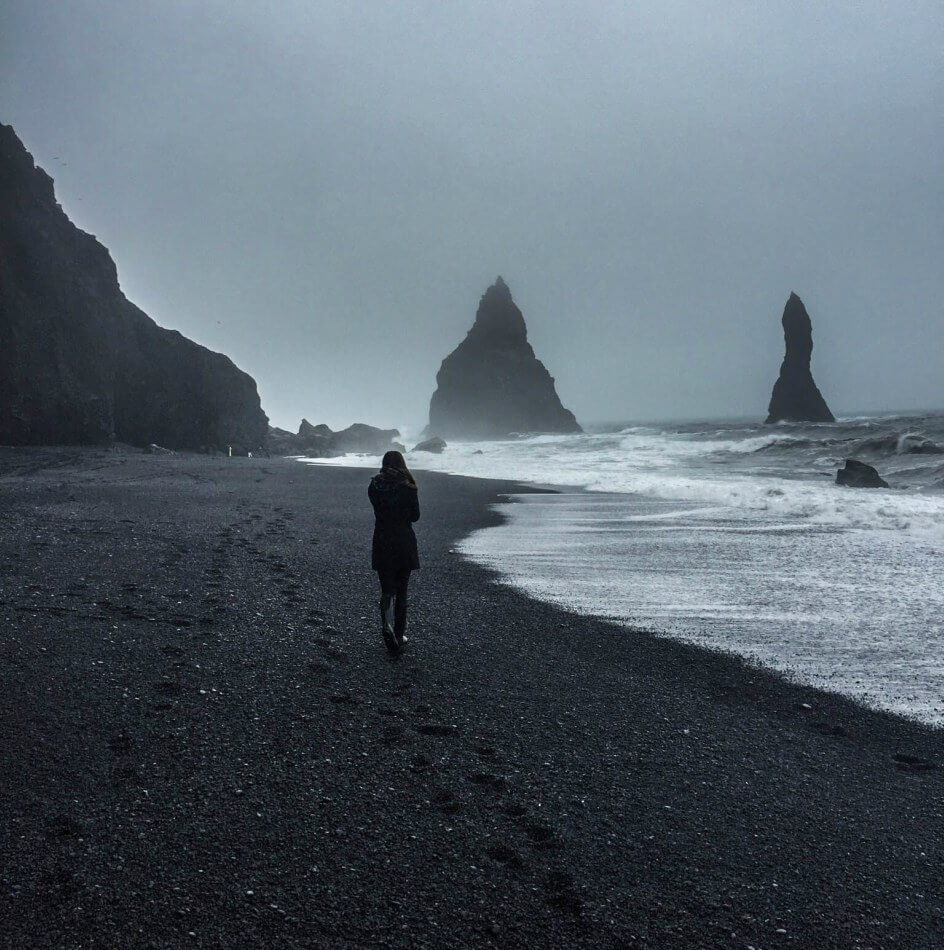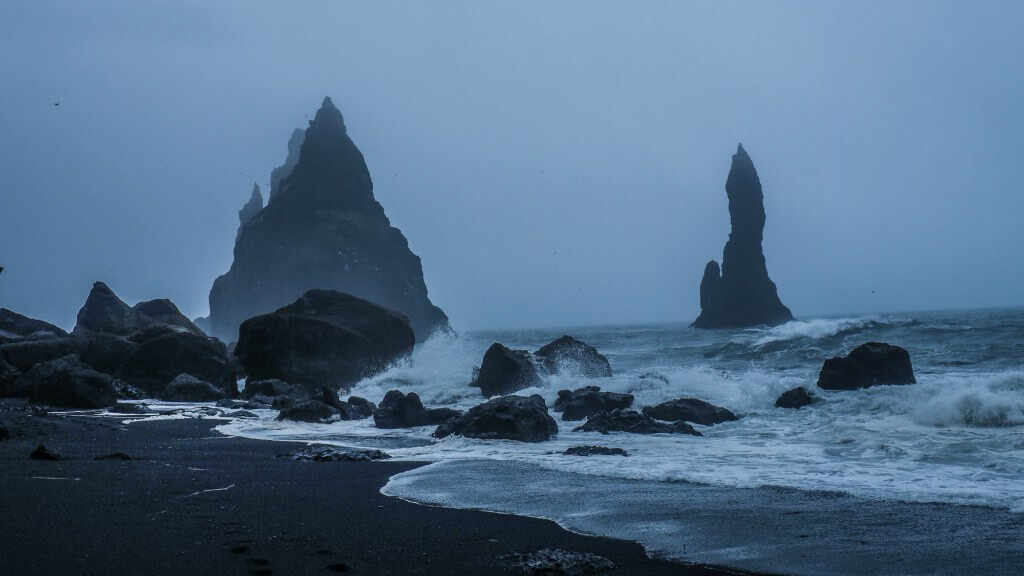 Vik
The town of Vik is a small seafront village in the South and probably one of the most visited on the island besides Reykjavik. It's popularity grew largely in part due to photos of the Black Beach and stranded airplane going viral. The Black Sand Beach is stunning but it's not your typical beach, you definitely can't swim there, the waves are far too aggressive.
If you plan on seeing the abandoned plane, just note that it is about an 8km walk roundtrip to see it. The only day we had to visit was in the rain so I can tell you flat out, it was a miserable experience. Cool to see but not fun to get to.
---
Additional Notes
ACCOMMODATION
Airbnb stays are quite easy to find in most areas in Iceland so you shouldn't have too much trouble finding something within your budget. For tips about booking Airbnb check out my post here.
*Click here to get $40CAD off your first stay
Booking.com is another great resource if you're looking to book a hotel instead of an apartment. Most of our stays in were booked through Booking.com and I couldn't have been more pleased.
CAR RENTAL
Hotwire is my go-to source when booking car rentals. I always find the best rates with them and it's so easy to use. Most of the time I just use their app when travelling because it's so convenient.
For the purpose of this trip we used Cars Iceland and had a very good experience with them.
---
You may also like:
My travel essentials
*This post does contain affiliate links. While I make a small commission from these links, they are at no extra cost to you!