When I first heard about the new Sudio headphones, I couldn't get that Phil Collins song out of my head. You know the one, Su-su-ssudio. Ugh, writing this again I know I'm going to have that song stuck in my head for the rest of the night. It wasn't until I received the headphones in the mail and read about the backstory of the company that this came full circle and made sense to me.
Apparently a couple years ago, the founder of Sudio headphones was in New York, spotted the iconic Phil Collins and saw him having trouble with his own headphones. They shared a moment of sweet destiny knowing the common struggle and went on their way. The name pays homage to that moment. How cool!
Anyway, I've never quite been one to go out and buy something I typically get for free. I mean, who doesn't get a new shiny pair of earbuds with every new IPhone? I was wrong. I was SO wrong. It's actually nice to have a pair of grown up headphones for once!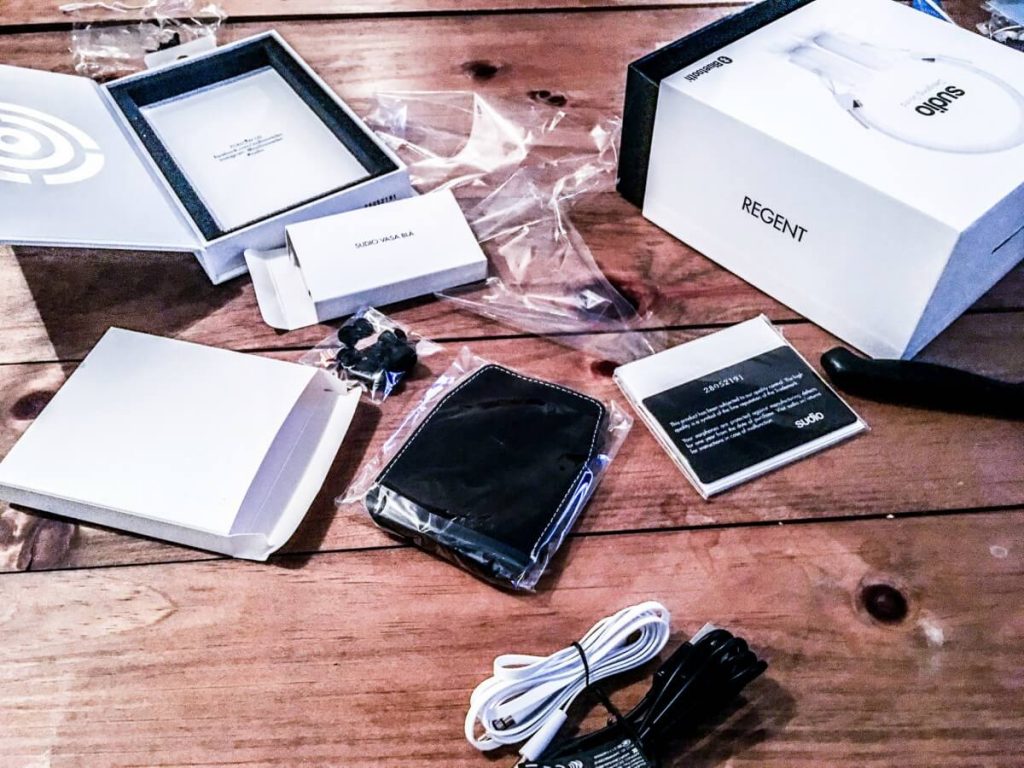 For this product review I got two different pairs of headphones; the Regent headphones and the Vasa Bla.
Let me start off with the fact that both pairs of headphones are wireless and run on Bluetooth. The fact that this technology even exists, and exists well blows my mind. As someone who goes to the gym or runs every day, having a pair of wireless headphones has literally changed the way I workout. It's amazing. I love being able to walk around anywhere I need to without having to awkwardly find a place to stash my phone so that I could continue listening to whatever song or show I was watching.
The only thing I would say about the Bluetooth is to be mindful of the battery life. While the headphones give you a warning when they are about to die, it's only about a 5 minute warning so until that moment you never really know how long it'll last. Although, I charged my Regent headphones before our flight back to England and didn't have to charge them again for 12 days. They have over 24 hours worth of playing time ability. I mean seriously, what other piece of equipment lasts that long without being charged?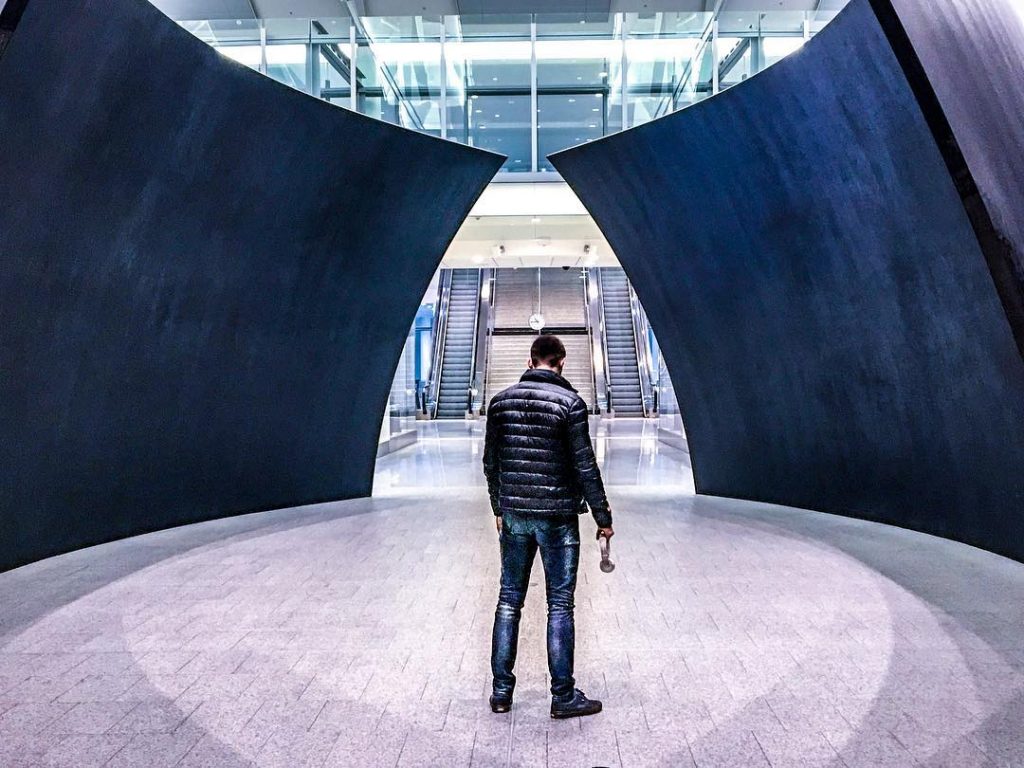 The Regent headphones would be my pick if I was to choose only one from the Sudio line. First of all, they look gorgeous. I got the white and rose gold pair and I can't tell you how many compliments I've received on them. You can also get hubcaps for the ear pieces to change up the look of them whenever you want. Obviously, I went with the white marble option, who wouldn't?
The sound was great with the headphones, definitely a lot better than my Apple Earbuds. The only problem I have with them that they can feel a bit tight on my head sometimes. Perhaps I just have an abnormally large head that I never knew about before. An added bonus with these headphones is that they acted like ear muffs during my cold Canadian winter walks to work.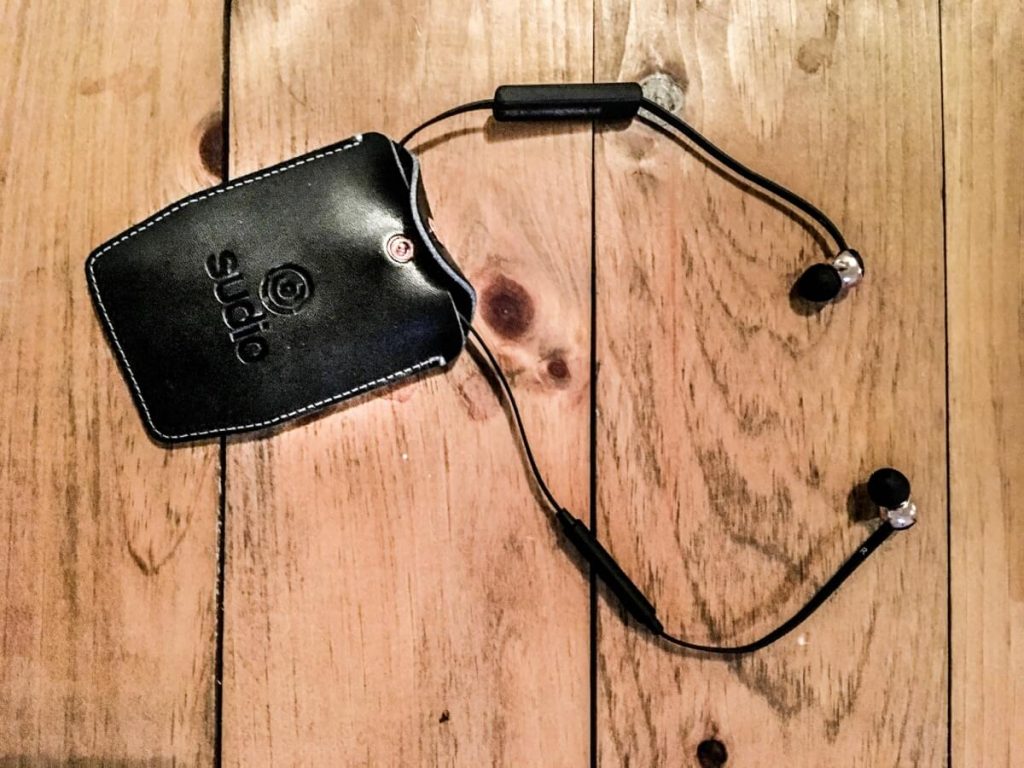 The Vasa Bla headphones are great for every day use, especially when your hair looks really good and you don't particularly want to ruin it. They have a microphone so you can make phone calls with the headphones, pause the song you're listening to or change the volume without taking out your phone. The battery life is also surprisingly long for these headphones with 8 hours of playing time and a standby life of 10 days!
We got the black and rose gold pair for the Vasa Bla because Ben preferred to wear these ones day to day, although I have to admit I love the look of them more than the other colours they have. There's something about rose gold that looks so sophisticated. Plus, they come with the cutest little leather case – um, sold!
If you're looking at getting your own pair of Sudio headphones, click this link. Shipping takes 4-6 business days (I got mine in 4) and is free!
For a 15% discount make sure to use the code: RestlessWorker
*We were given Sudio headphones to review for the purpose of this post but all opinions and thoughts are our own.