There are so many incredible experiences in Iceland it's hard to choose just a handful. The tiny island in Europe is packed full with so many adventures it's not hard to see why it's made bucket lists around the world. If you're working with a shorter time frame it may be best to pick a few and go from there.
While there are more incredible experiences in Iceland in the summer, you shouldn't discredit the winter season. The climate may be cold but you can still enjoy the hot springs, ice cave hiking and viewing the Northern Lights vacation in Iceland. When it comes to embarking on these adventures though, plan ahead.
Our 10 day trip to Iceland took place in May and was fairly easy for us to get around. We rented a standard car through Cars Iceland and had no problems navigating the roads. If you plan to stick to the Ring Road, you're not going to need a 4×4. Plus it'll save you a ton of money.
If you're planning a trip to Iceland any time soon, you simply can't miss these incredible experiences.
| Snorkel through Silfa Fissure |
For those of you who are regular readers of the blog (bless your hearts), you'll have heard me talk about the Silfra Fissure before. Located right in Thingvellir national park, the Silfra Fissure is where the North American and European tectonic plates meet. If that's not cool enough, you can actually book snorkeling or diving tours through Dive.IS
I won't lie to you, during the actual tour I wasn't the happiest of campers. It's absolutely freezing! If you can withstand the insanely cold temperatures though I promise it's worth it.
You won't see any marine life in the water like most snorkel trips but the rock formations are cool enough. Everything is so crystal clear you actually won't believe it.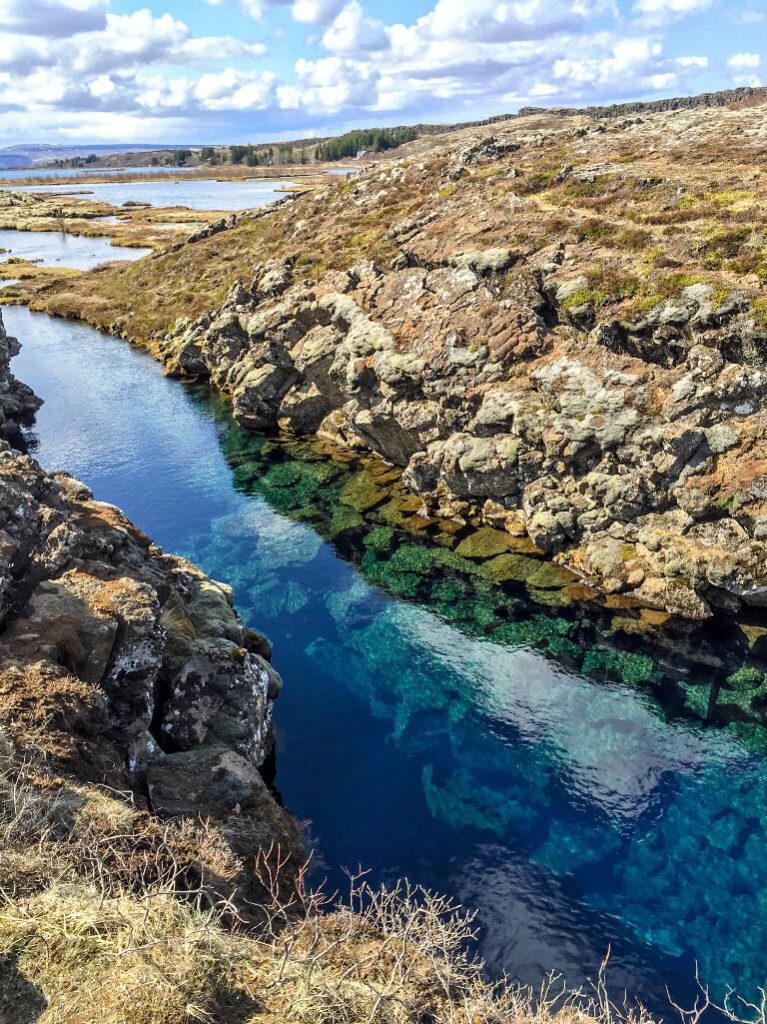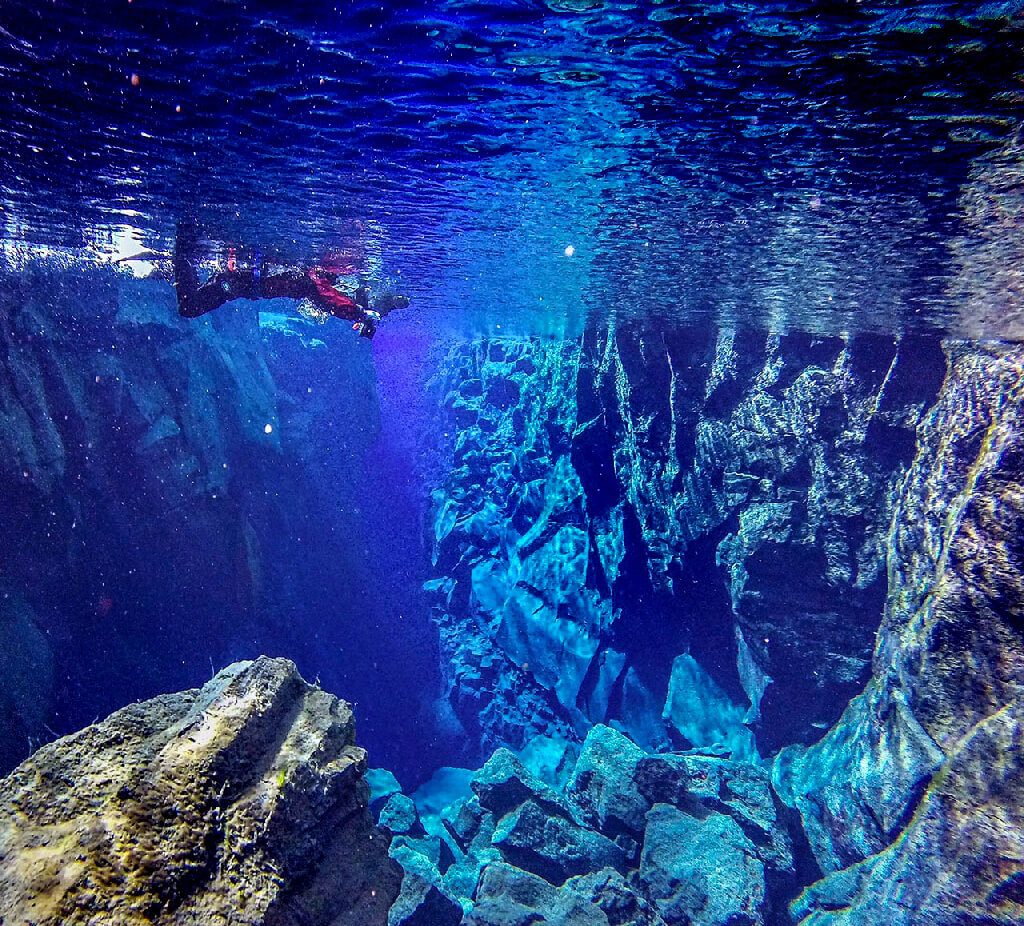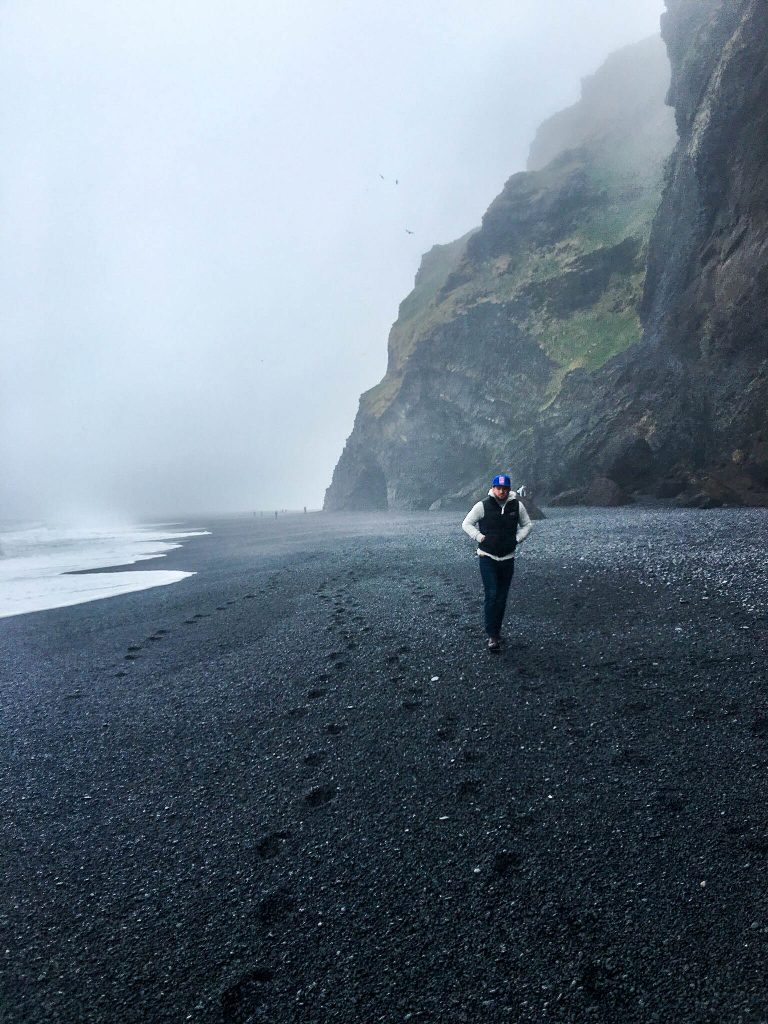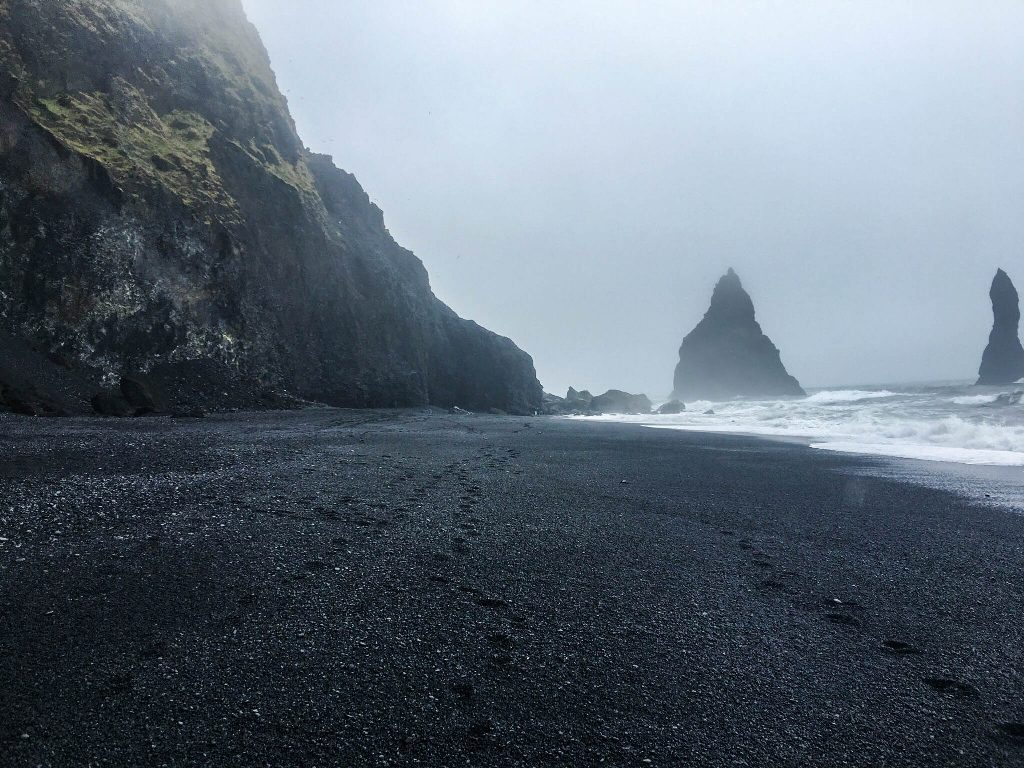 | Spot Puffins |
You won't always get lucky in seeing Puffins in Iceland but it's certainly worth a try. These tiny birds are incredibly photographic and super cute!
If you do your research beforehand you'll know there are certain places they like to hang out more than others. We tried spotting them on our trip to Vik beach but the weather was foggy and undesirable so sadly we missed out. I wish we had researched this more because there are a number of different spots to try and see puffins in Iceland.
A popular and very accessible spot is  Kollafjörður in Faxaflói Bay. Made up of two islands, this spot is home to thousands of puffins. Plus you can get a boat right from the city centre in Reykjavik.
| Relax at a hot spring |
Of all the incredible experiences in Iceland you can do, relaxing at a hot spring is probably the most popular and unique to the area.
The ever-popular Blue Lagoon is, of course, the most well-known but it's not the only one. Do some research before you go to find other hot springs that you can hit on your travels. Our personal favourite was the Seljavallalaug pool located near Vik. There were other people but it wasn't crowded by any means. Plus you're swimming in the middle of the mountains. You can't get much better than that.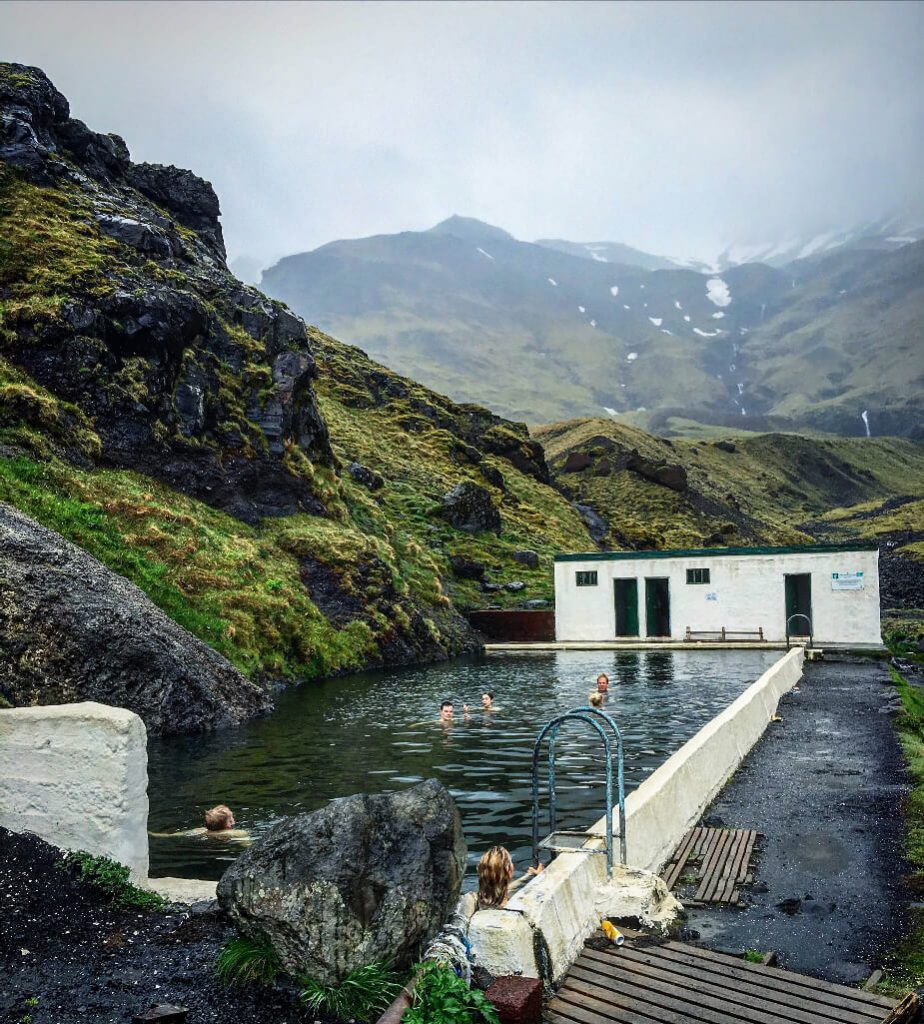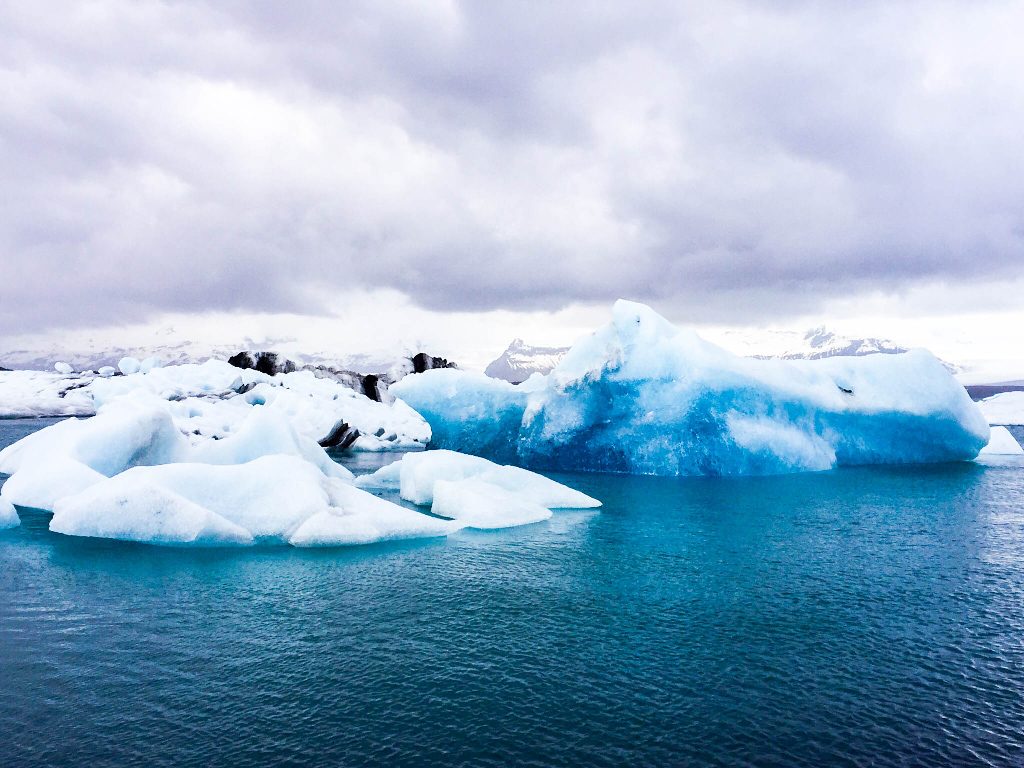 | Watch the glaciers |
Another popular sight along the Ring Road is the Jokulsarlon Lagoon. Here you'll be able to watch part of the Vatnajökull Glacier float through the crystal blue bay and into the ocean. If you're lucky enough to visit on a windy day you'll really get to spot the action.
You may notice that some of the icebergs look incredibly dirty. It's not actually dirt from the glaciers it's ash. The various layers of black ash are reflective of the times that the volcanoes erupted. The ash would seep into the glaciers and act as a historical timeline of volcano activity.
Walk down to the oceanfront while you're there and enjoy the pebble beach. It's a great spot to pick up the little icebergs to take photos.
| Enjoy the tiny home culture |
This is one of the incredible experiences in Iceland that I seriously fell in love with. I had no idea there were so many tiny homes until I started doing research on places to stay around the Ring Road.
Dotted throughout the island, local Icelanders have started building little bunkies for tourists. I don't know what my obsession with them is but I think the fact that we could stay in a 400 sq ft building and have everything we needed was a pretty cool thing.
Plus some of these tiny homes are in the amazing spots. There was one we stayed in outside of Akureyri that we could spot whales breaching from our window!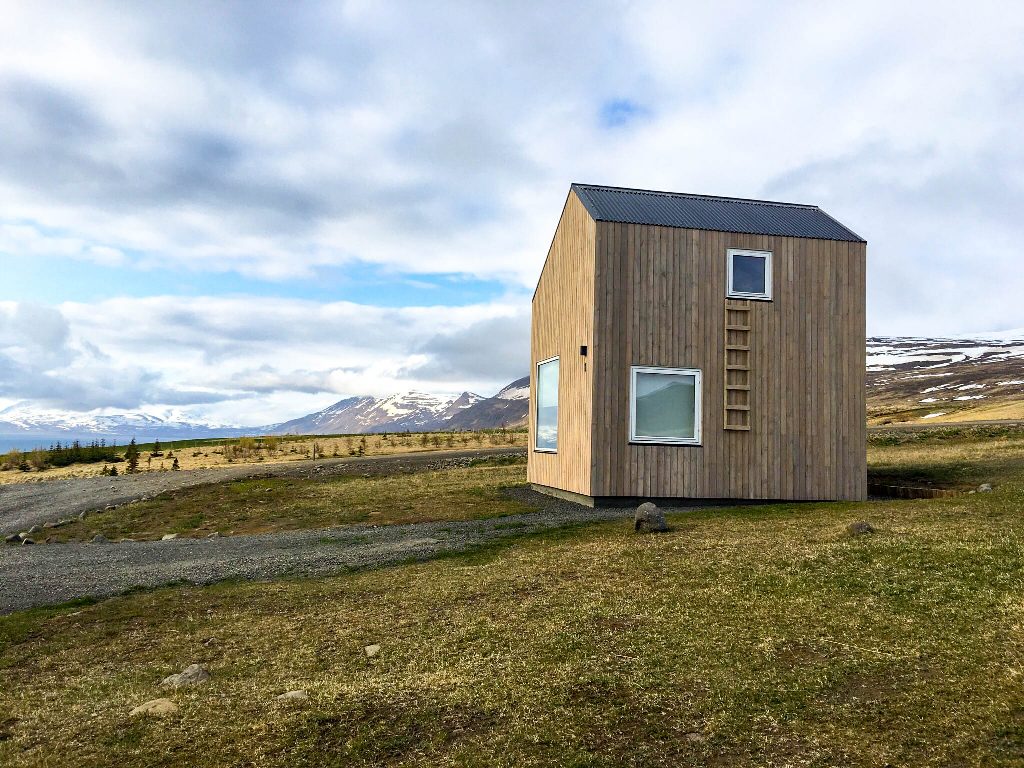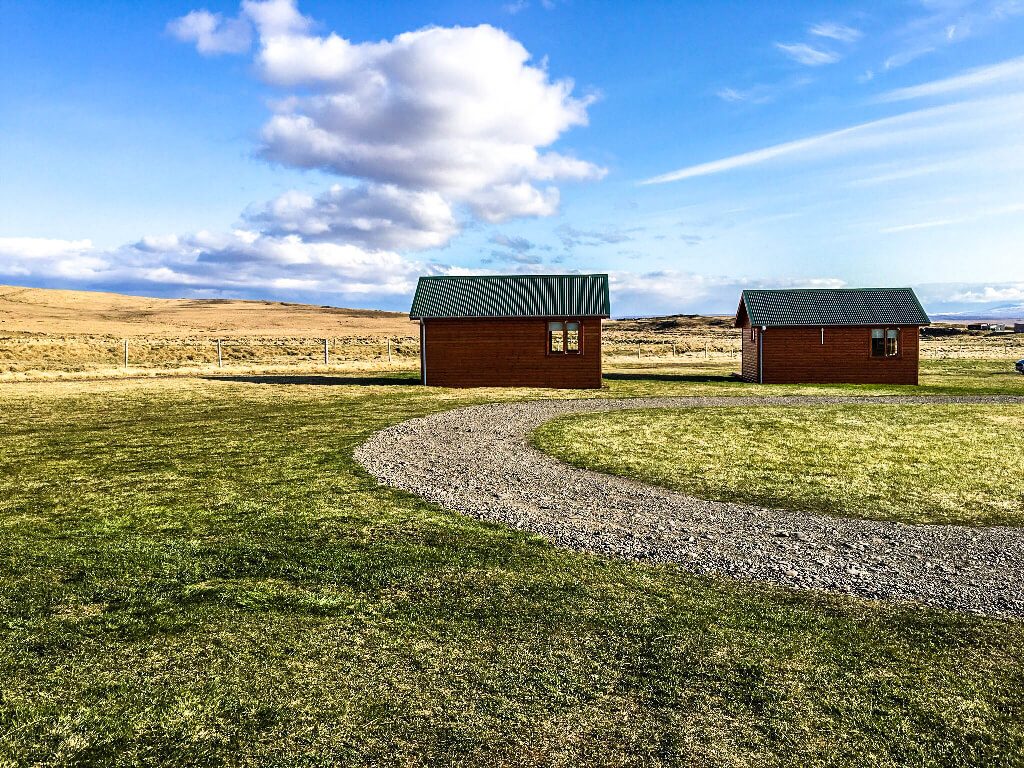 | See the Northern Lights |
Unfortunately, this incredible experience in Iceland is seasonal. In the winter when there is a far greater chance of darkness, on a clear night you'll be able to spot the gorgeous Northern Lights. This is very high on Ben's bucket list and because we were visiting the country in May, we didn't have the chance to see them.
I think the best way to go about seeing the lights is to find a Northern Lights vacation in Iceland. A lot of the time these tours will track the lights and map out the best spots for viewing. Being that it's weather and weather is unpredictable, you can't rely on the lights being active during your trip. Just make sure you have a lot of other incredible experiences booked so you're not too disappointed if you don't get lucky.
| Stay up for the midnight sun |
Now, if you're traveling during the summer months, staying up for the midnight sun is entirely possible. I couldn't believe one night when I stayed up past my bedtime for a few cocktails that the sun was still in the sky. It's the weirdest feeling in the world to be incredibly tired but have the sun shining in your eyes.
There are a few tours that you can do to take advantage of the sunlight as well. Things like midnight horseback riding or midnight golf are super popular. I, myself, am not a night owl so tours that late don't sound too appealing to me. I was happy to sit in my tiny home, sipping a glass of wine enjoying the sunshine until I was tired enough to crawl into bed.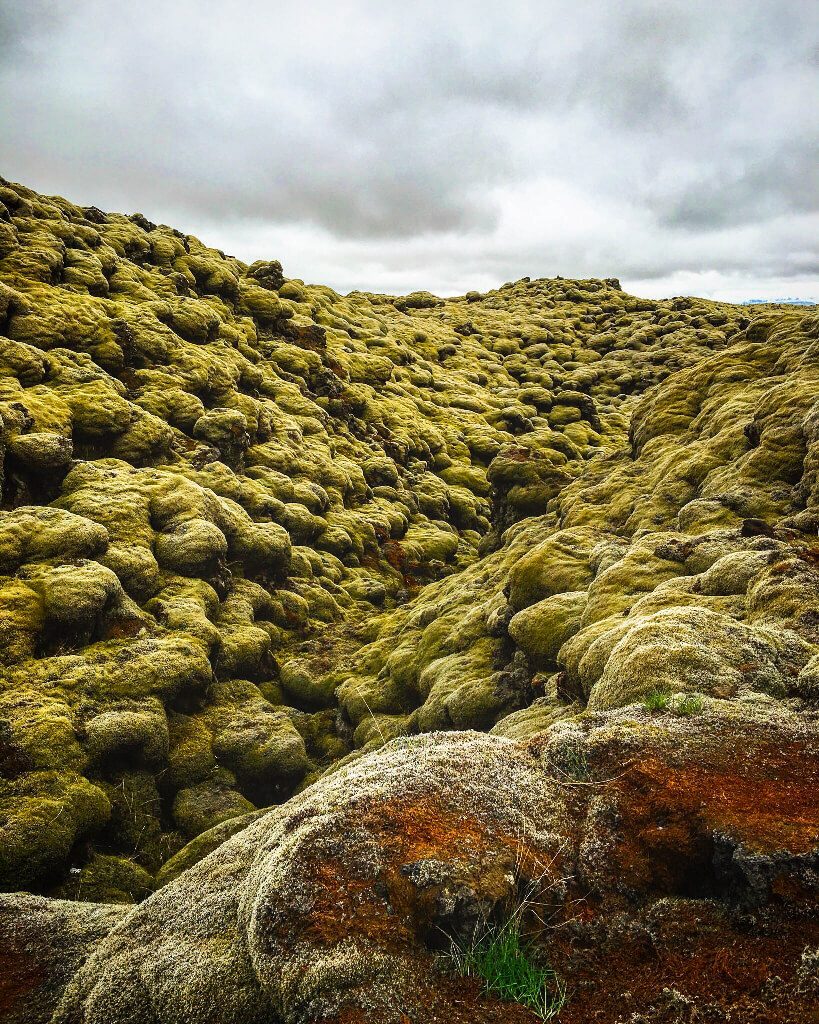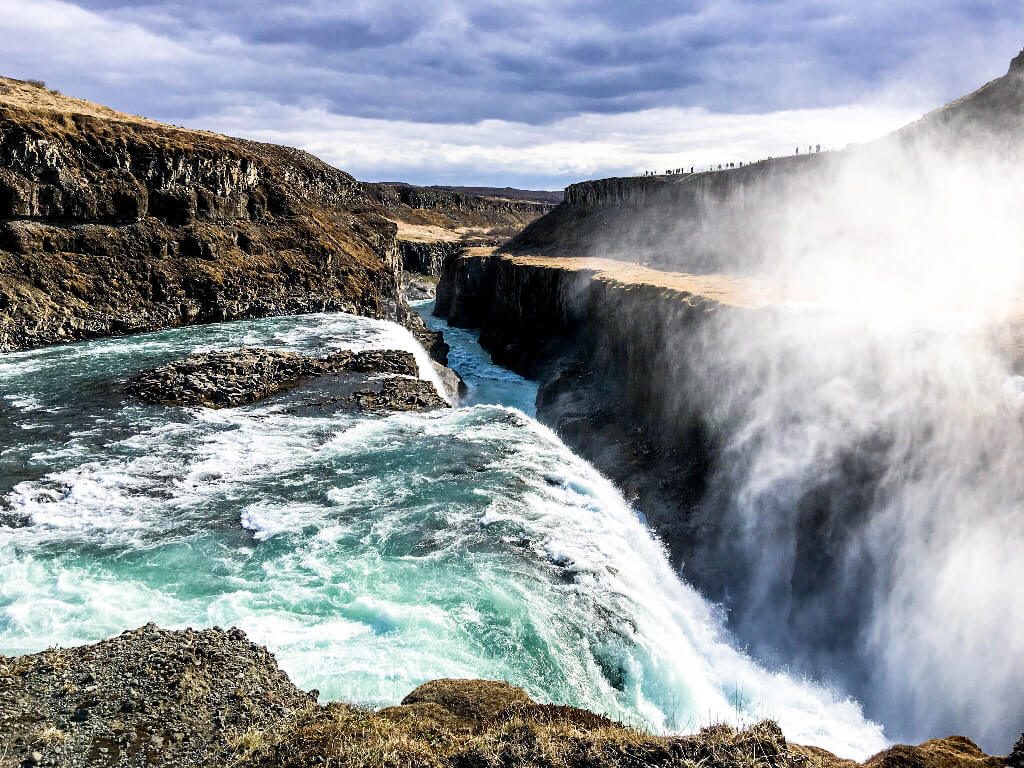 | Take advantage of happy hour |
Anyone who has ever visited Iceland will tell you how damn expensive the country is. I mean, it makes sense, it's an island and most things have to be imported. For a budget traveler though, this place is a nightmare.
That being said, many of the bars in Reykjavik take pity on those short on cash and host happy hours daily. The best part about happy hour though is that, unlike America, the bars choose their own hour. You could literally bar hop all night around Reykjavik and never pay full price for a drink.
A quick Google search will help you figure out the best places to go when staying in town.
| Count the waterfalls | 
Last but certainly not least is, of course, the countless waterfalls you're going to come across on your travels. Seriously, if there's anything Iceland is known for, it's the crazy amount of waterfalls around the Ring Road.
This is a horrible thing to say but you almost become immune to it after a couple of days. At first, you'll want to stop at every damn waterfall you come across on your travels but after a while, it becomes an anecdote "oh there's another waterfall'. Definitely, stop at the more popular ones but do yourself a favour and hunt for the lesser known falls. Some of them will blow your mind.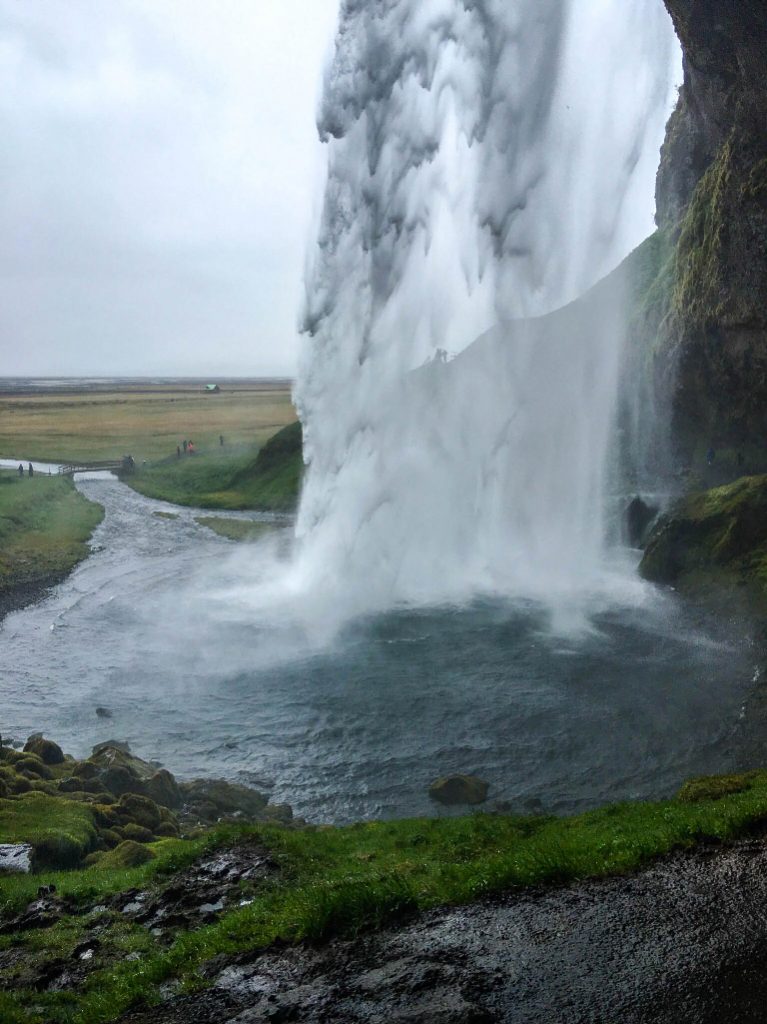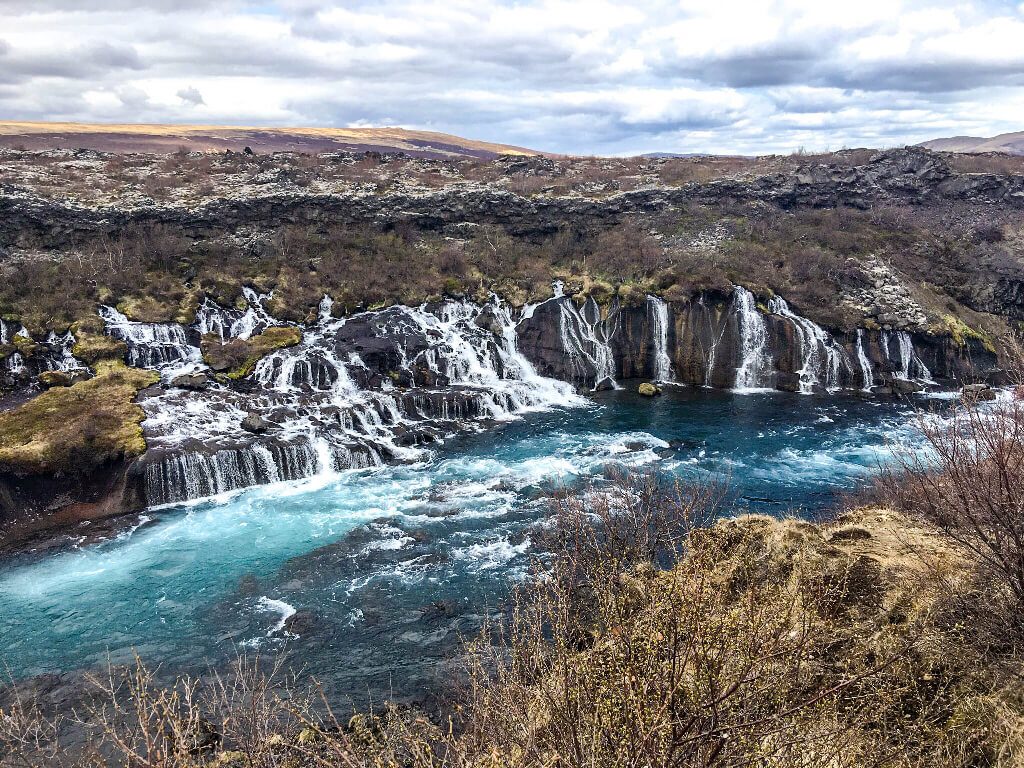 ---
Additional Notes
ACCOMMODATION
Airbnb stays are quite easy to find in most areas in Iceland so you shouldn't have too much trouble finding something within your budget. For tips about booking Airbnb check out my post here.
*Click here to get $40CAD off your first stay
Booking.com is another great resource if you're looking to book a hotel instead of an apartment. Most of our stays in were booked through Booking.com and I couldn't have been more pleased.
---
You may also like:
6 towns you need to visit in Iceland