It's no surprise I've pretty much laid out my 2017 travel plans and selected destinations already. The year is going to be a big one for us so we'll need to stay as organized as possible. This past year has definitely been one for the books as we managed to visit 8 countries and 23 new cities all while working full-time! It's actually funny looking back on our 2016 post to see what our goals were and how many we achieved.
I hate to say it but I don't think we'll be able to top 2016 next year. Mostly because … WE'RE GETTING MARRIED! Yup we're pretty excited. It's hard to believe just a year ago (almost to the day) we drove out to Niagara-on-the-lake for a day and Ben proposed. With weddings come plans, and lots of money, which will obviously put a bit of a bit of a hold in our travel plans. Don't worry though we are planning as many trips as we can this year.
One of our goals is to really explore places that are nearby. This means as many weekend trips as we can manage!
Quebec City
First up on our 2017 travel list, we'll be ringing in the New Year in Quebec City. From what I've read Tourisme Quebec hosts a pretty bad ass party on December 31st. It'll probably unbelievably cold but if you're gathered in a group with hundreds of other people, I'm sure you warm up pretty quickly.
I've been to Quebec City many years ago (also during the winter time) and I remember it being incredibly romantic. It's the perfect piece of Europe that you won't find anywhere else in Canada. You could do the drive from Toronto in a weekend but because we had some extra points (and a travel voucher with Porter) we decided it would be best to fly.
See: Quebec City for a weekend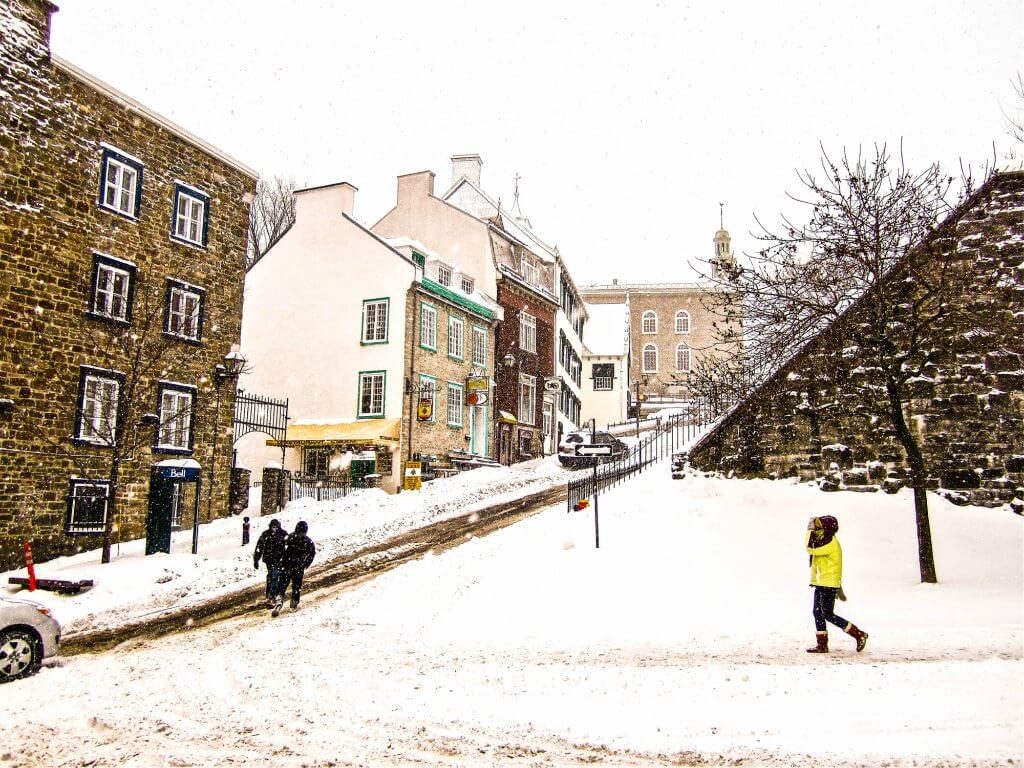 St. Lucia 
Right now the top choice for our honeymoon is St. Lucia. This may seem like a bit of an odd option because we are not typically ones for laying around on beaches. However, everything that I've read about St. Lucia makes it sounds like an amazing destination. There seems to be quite a lot to do as well to keep us busy.
Plus, who are we kidding, after planning a wedding and having 40+ people flying in from England we are definitely going to need to find a place where we can chill out as much as we want.
Prince Edward County 
We've done Niagara-on-the-lake a number of times but we have yet to explore Prince Edward County. The little region is Ontario's up and coming wine destination. Filled with lots of bed & breakfasts, as well as boutique hotels (our favourite), it seems like a great place for a getaway. I mean common, what's better than wine tastings and a comfortable bed?
See: A day trip to Niagara-on-the-lake
Boston 
This North Eastern city has been on my list for quite some time. The flights to Boston from Toronto can be quite reasonable so I would love to be able to squeeze this in on a long weekend. Last year we traveled to Chicago for an amazing 3-day weekend and I'd love to be able to do something like that with Boston.
Copenhagen 
During our Easter trip back to England we've already booked some time away in Copenhagen. Neither of us have ever been to the Scandinavian countries and Copenhagen seemed like the perfect city to start. We are planning on spending 4 whole days there (which seems like a long time to me) so hopefully we'll get a really great sense of what the city has to offer.
 Detroit
Hear me out with this one. I know a couple of people who have been to Detroit lately and absolutely rave about it. The forgotten city has spent the past couple of years working on revitalizing itself and apparently has done a good job. In fact, earlier this year Detroit's Corktown district was named  one of the hippest communities in the world.
Algonquin Park 
This national park has been on Ben's list for ages. And by ages I clearly mean less than 3 years because prior to that I don't even think he knew Canada existed (theoretically I mean). Either way the national park has so much to offer and while I'm not typically the camping type of gal, I could get on board if with the amazing scenery.
England
Our 2017 travel plans include an England trip twice this year (which is very ambitious). We will be venturing back for Easter and again for Christmas. While it can be really expensive flying to England over Christmas, we are planning to book our flights as far in advance as we possibly can.
During our last trip to England we managed to visit London and Oxford. Oxford is definitely one of my favourite places to visit. Hopefully we'll get a chance to visit another city (Bath has been on my list for quite some time) during our travels.
See: The perfect London walking route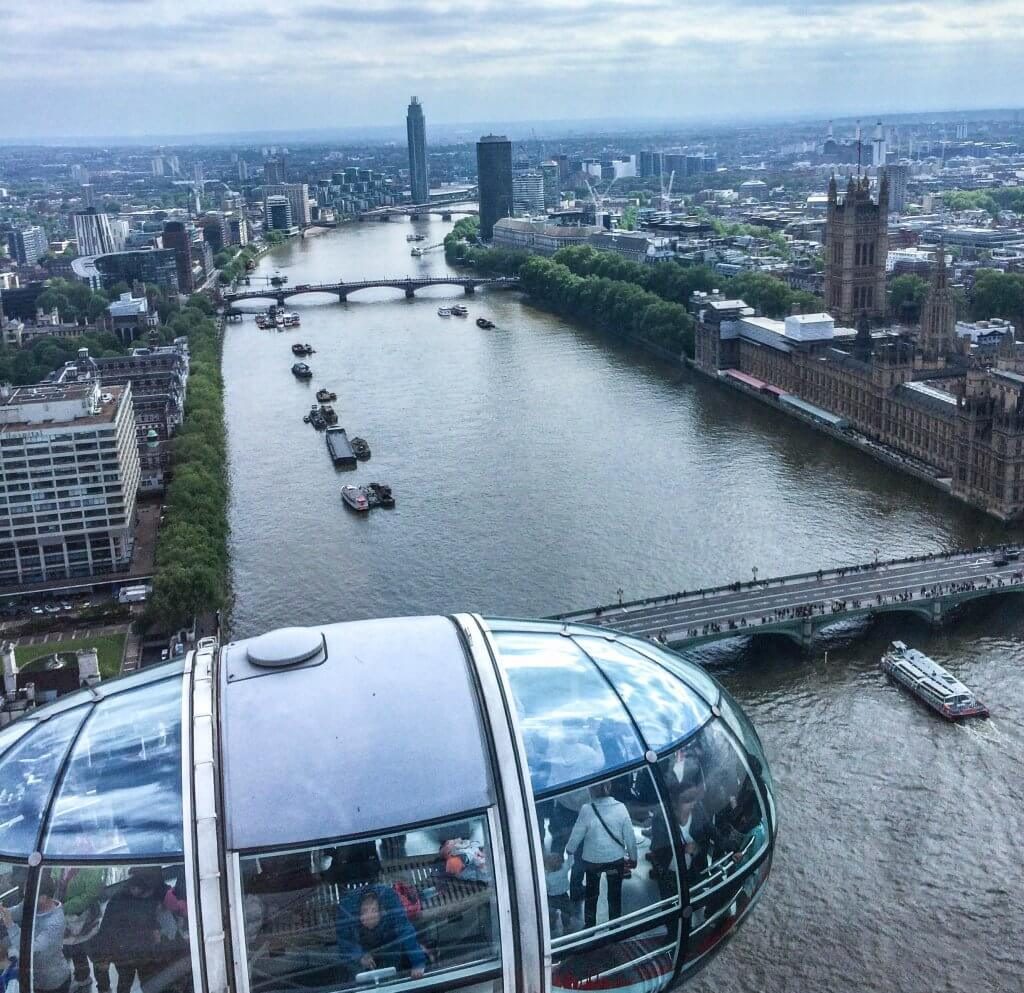 Wales 
This may sound silly but there's just something about Wales that makes me want to visit. All of the pictures I've seen of Wales make it look like an incredibly beautiful place to be. Hopefully we can tack on a quick weekend to Wales during one of our two trips to England next year.
Greece
If we're going to be flying over to England for Christmas, why not check off a bucket list destination while we're at it? Greece has been a long time lust after country for me and I would love to be able to visit next Christmas just in time to finish off our 2017 travel plans. Of course the weather won't be ideal, at least the crowds will be minimal and hopefully travel will be cheap as well!
Banff and Lake Louise
As a Canadian I'm almost ashamed to admit that I've never been out West. This is largely because the cost of flights to the other side of the country are insane, and also because I'm afraid if I go I'll never come back. After visiting Iceland and being among the mountains there, I can really believe that might happen. Regardless, it's about time I made my way out there. With a bit of creativity and a few points from Aeroplan, I think I'll be able to make it happen.
Looks like we'll have a busy year in front of us! What are your 2017 travel plans?