There are so many places in Indonesia to visit it's really hard to narrow down where exactly you want to go. To this day, travelling to Indonesia is the farthest I've ever been away from home. It's such a weird feeling to fly to the other side of the world, being in a place that's so vastly different then where you came from. It's exhilarating and really tests your character at the same time. Not to be too dramatic but I definitely suffered from culture shock during my trip.
I think travelling to Indonesia was a great choice for my first visit to Asia. To this day I've never met a nicer group of people than Indonesian people. I should caveat that and say I only travelling around Bali and the Gili Islands. However, the Balinese people are the best. They always seemed to be smiling, they were ready to accommodate at a moments notice and never complained. Even in places like Ubud where there were so many tourists, most locals garner a bit of an attitude after a while but I still felt so welcomed.
My two weeks in Indonesia was definitely not enough. While we did see a lot, I would love to go back and be able to see even more. It's a country with so many different things to offer and so many different landscapes. I hope to return one day soon but until then I'll just have to dream about all the other cities I could venture off to and explore!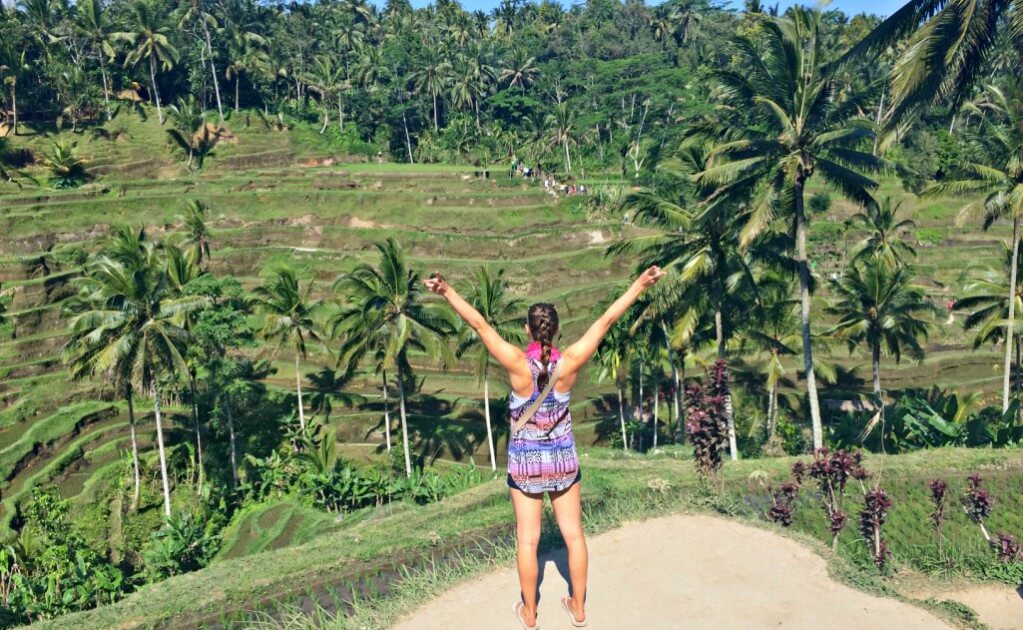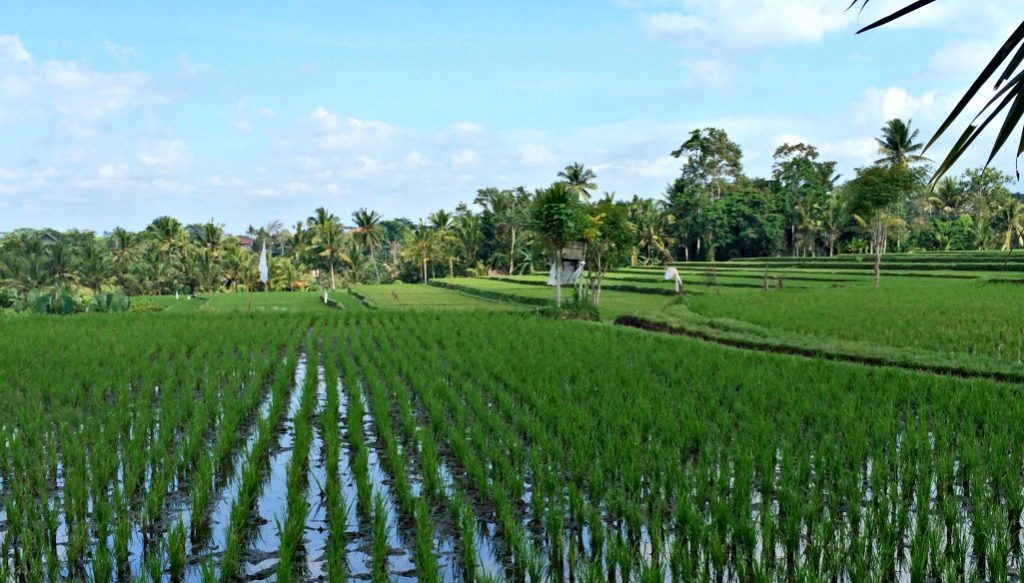 Jakarta
Jakarta is one of the most populated cities in the world. The city is typically the cheapest one to fly into so travellers often spend at least a night or two here before moving on to other places in Indonesia. From what I've read though there is plenty to do and some pretty amazing places to stay in this busy city. It's a good spot to hang out for a few days while you get used to the jet lag. From what I know of the city though you'll want to pick a hotel or hostel that is quiet and easy to relax in. A popular hotel to stay at is Le Meridian Jakarta. The hotel receives really great reviews and is close to quite a few of the major attractions. You can find deals for Le Meridian Jakarta and others through Traveloka Hotel Deals.
Yogyakarta
Also located on the Java island, Yogyakarta is one of the best places to soak up Indonesian culture. This is also the city where you see the popular Borobudur Temple (even though it's located outside of the city not in). Yogyakarta is also a good destination to view and watch traditional Balinese dances. From what I've read and seen in pictures Prambanan Temple also looks like an incredible place to visit. This spot is also a UNESCO World Heritage site. When travelling to Yogyakarta it's usually best to fly from Jakarta. The flight is only about $35 for a flight. car or bus ride would take about 10 hours.
Seminyak
Seminyak is one of the major spots to see on the Bali island. Personally, I loved this city. It's located just north of the airport and is primarily a beach resort area. It's actually the perfect spot for those feeling a little bit of culture shock. Many of the stores and architecture are more modern. If you're going to be visiting you absolutely cannot miss the Potato Head Beach Club. This spot is incredible and makes for great photos at sunset. If you're travelling on a budget though you may way to consider skipping Seminyak because the area can be a bit more expensive compared to the rest of the country.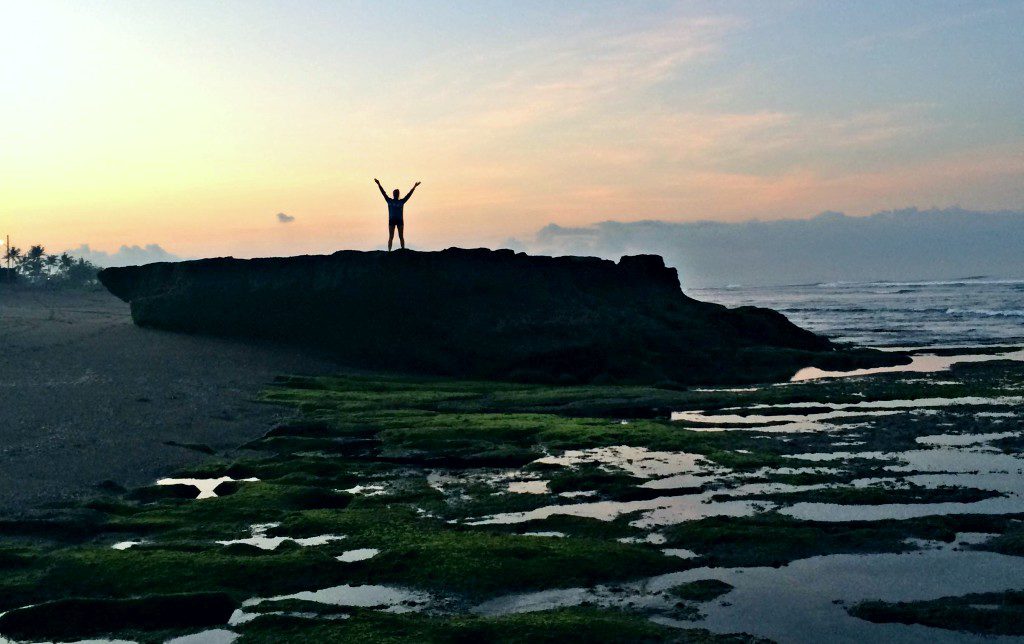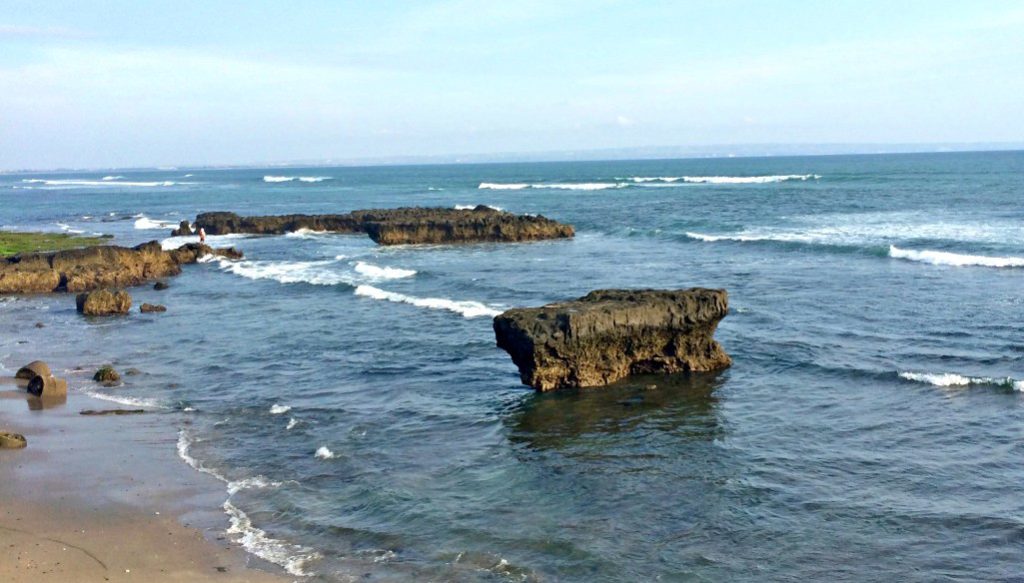 Canguu
This smaller city located north of Seminyak is popular for surfers. I won't let me bad experience with my accommodations there ruin the fact that this place is gorgeous. The main beach area is a large beautiful strip that gets very popular first thing in the morning. If you're looking for rest and relaxation after your Jakarta visit, Canguu is where you'll want to find yourself. Rent a bike and tour around the area, visit a few of the local cafes and just chill out on the beach. The landscape is lush and the atmosphere is laid back.
Ubud
I can't mention places in Indonesia without mentioning Ubud. The iconic city became famous from the book and movie Eat, Pray, Love. I'll be honest that's partly what attracted me to the city. Well that, and the Yoga Barn. It's not a very big city, you can practically walk the whole thing in an hour. There is SO much to do though. You'll find the famous Monkey Forest here, plenty of yoga studios and the not-so-secret Sari Organik. If you plan on travelling here a few days just isn't enough. You'll also want to make sure you book a day trip to the surrounding areas because there are quite a few amazing things to see nearby.
Gili Trawangan
This isn't really a city so much as a whole island but I still think it counts. The Gili islands are located about a 2 hour boat ride from the Bali island. There are no motorized vehicles on the island. You can also bike the entire thing in less than 3 hours. Probably faster if you really know how to peddle through sand. You'd be surprised how much there is to do on this little island as well. It may not be easy to get to but it is definitely worth it once you're there!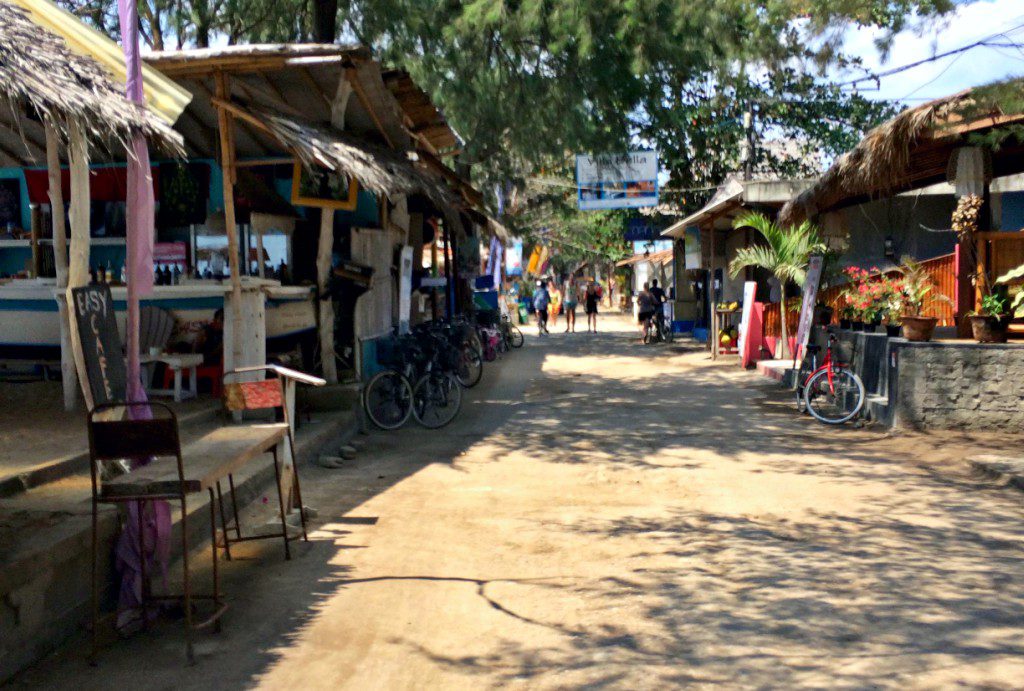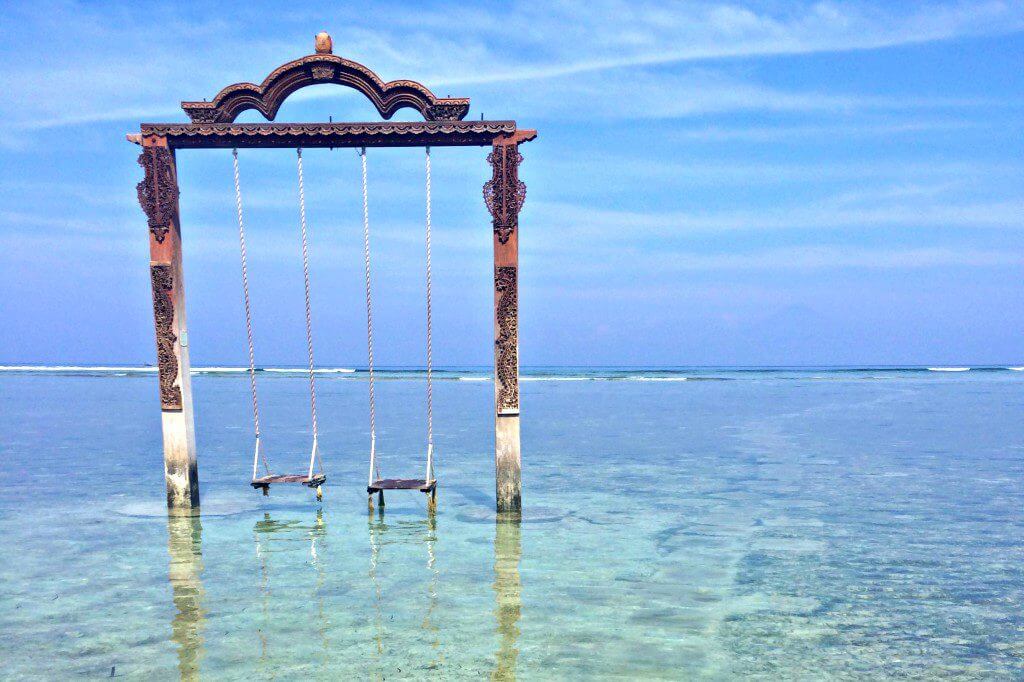 Have you traveled to different places in Indonesia? I would love to hear about your experiences and your favourite places!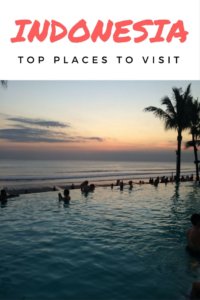 *This page is a sponsored post, you can read more about my disclaimer. Hey, a girl's got a coffee addiction to take care of!