We met in a hostel. Almost 4 years ago to the day. When people ask how we met, I always follow it with a bit of a laugh because our story truly is ridiculous. We even laugh about it sometimes thinking, there's no way that was us. But it was.
In 2013, my best friend and I decided we wanted to take a trip. Our first choice was Brazil but with the turmoil that was happening at the time we decided against it. I wasn't a seasoned traveler at that point (am I even now? Who knows), so we settled on somewhere closer to home: California.
There was no real plan to our trip if I'm being honest. As a Type A personality, this is exceptionally rare for me. This is where I think fate started to set in. Actually I lied, we had two plans: spend our first weekend in Los Angeles and the second in San Francisco, everything in between was a mystery. Hell, we didn't even have a car rental.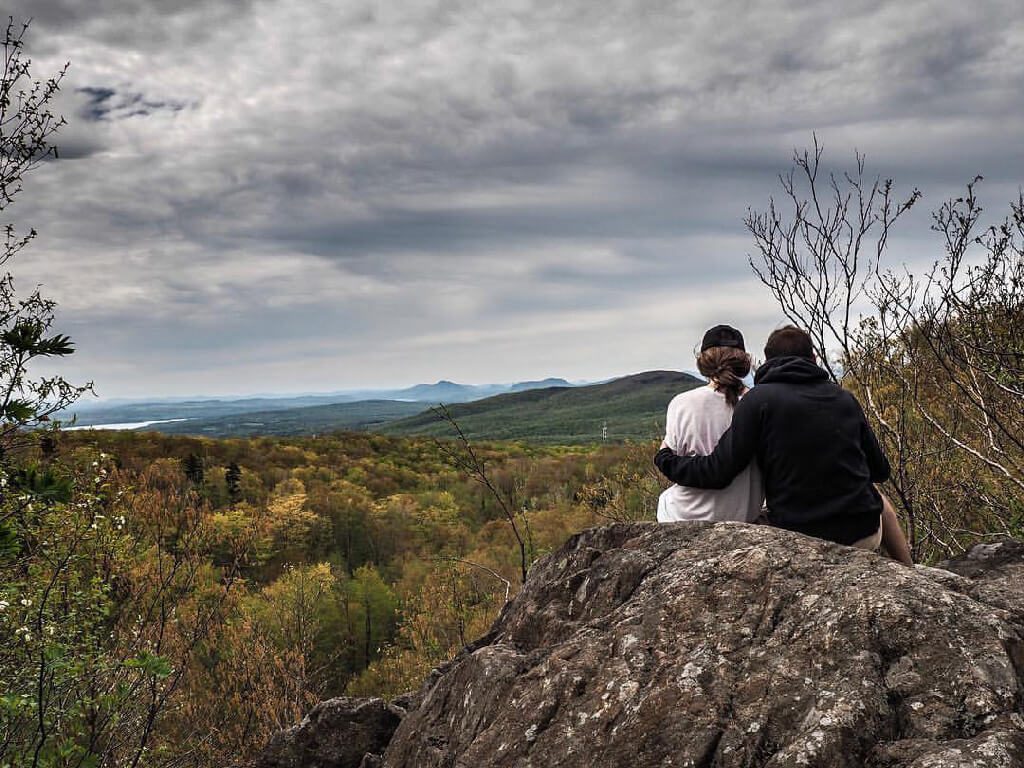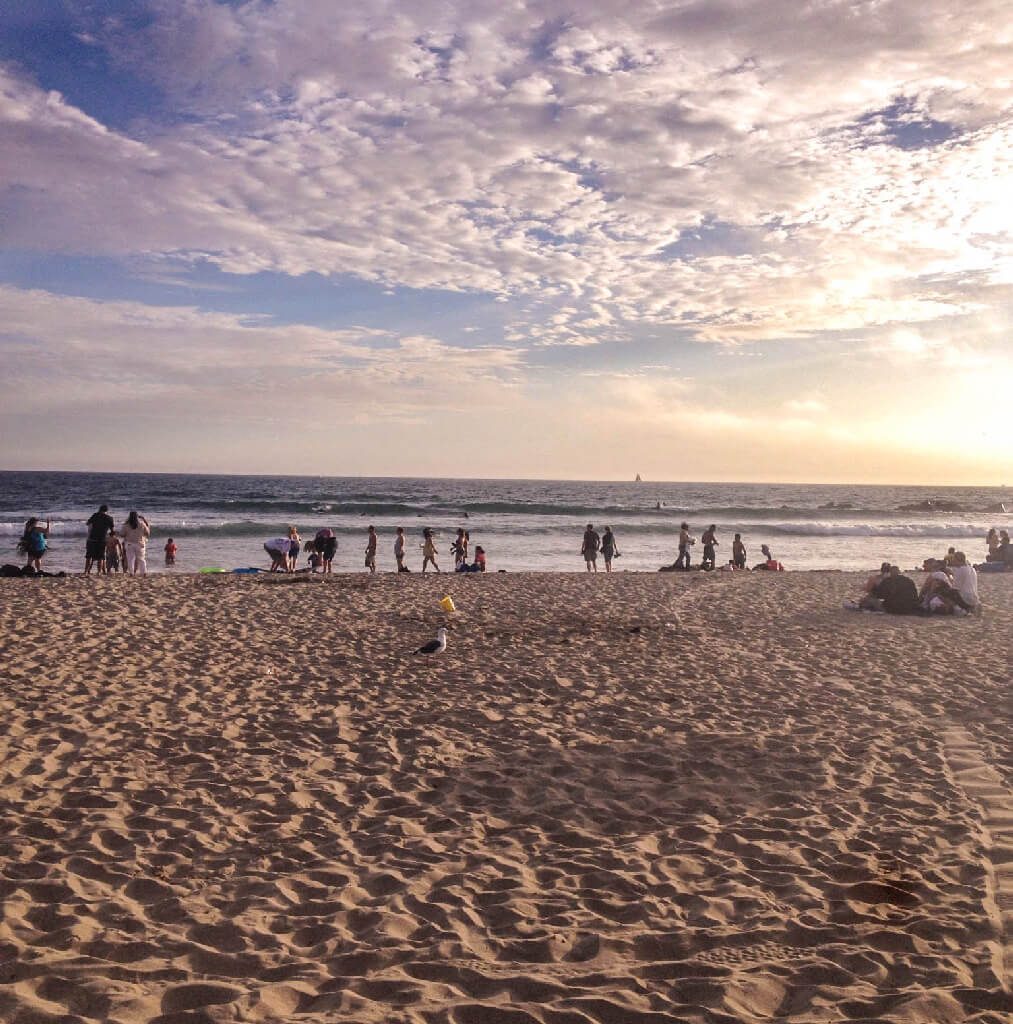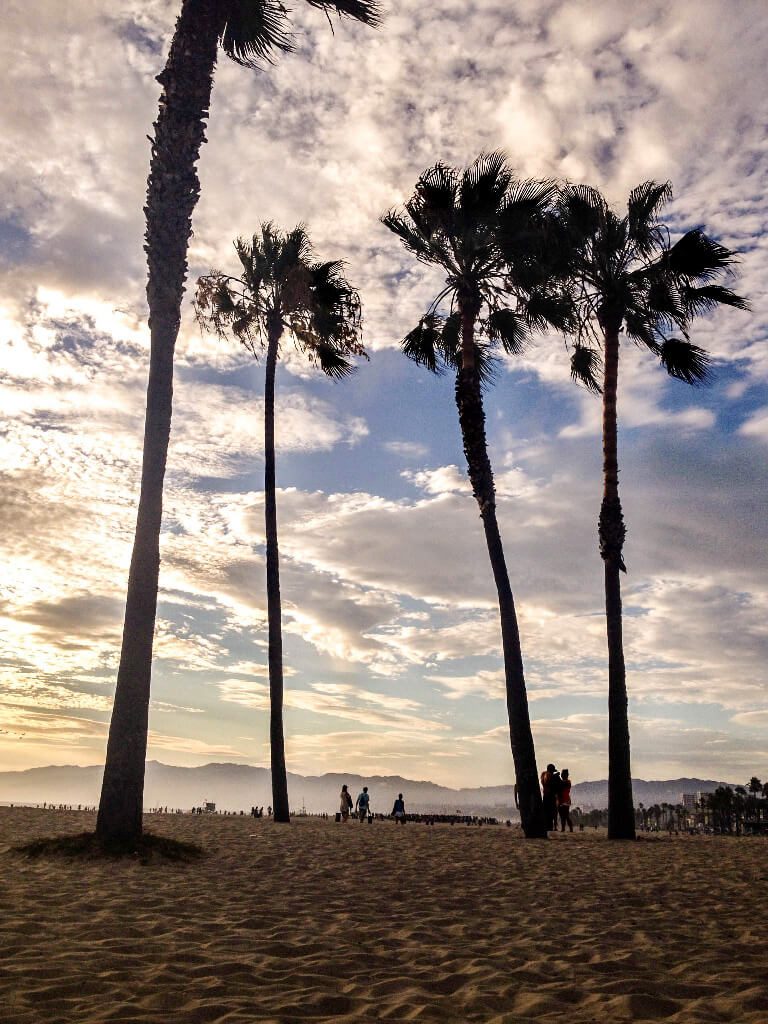 Our first couple of nights were spent at USA Hostels Hollywood. My first time ever in a hostel. I wasn't sure what to expect, my only impressions were from what I had seen in movies; lots of drinking, sex and bad food. However, Hostels Hollywood was far better than what I had envisioned in being. The front patio was very large with lounges set up on both sides, the rooms were clean and the security was tight. I was satisfied.
Our second night was a Sunday and the hostel was putting on a bar crawl. Ever eager to meet new people my friend and I signed up. Like any good bar go-er we couldn't leave without a bit of a pre-drink so we ventured out to enjoy the patio and hopefully meet some new people. As I mentioned before there were two sides to the patio that were split by the main walkway. On one side there were two guys sitting by themselves and the other was almost already full.
Guess which side we chose?
I'll never forget my first words to Ben because it truly was a testament to how much of an idiot I can be sometimes. After realizing he was English I preceded with: "Guess where we're from?"
He looked at me like some kind of moron, "Canada."
Looking back now I realize how dumb that was. What American would ask that to someone when they were in America? *face palm*. We got to talking about our travel plans, revealing we had none. When the boys mentioned they were heading down to San Diego next I jumped on the opportunity to see them again. Like the casual stalked I am (not really) I immediately booked my friend and I a room at their next location. Crazy? Probably.
Despite the stellar first impression, my friend and I spent the night laughing, dancing and drinking with Ben and his two friends.
The next day the boys were off and we said our goodbyes (obviously not for long). My friend and I took an interlude in Anaheim because we thought it would be a cool place to go. It's not. Well, I'm sure it is if you plan on visiting Disneyland but we didn't so that night sucked. Good thing I had great company.
We reunited in San Diego and spent two more days together filled with bull riding, shots, some surfing, beach going and a bit of karaoke. Somehow Ben took a liking to me. We vowed to stay in touch but I knew how these things worked and I wasn't going to hold my breathe.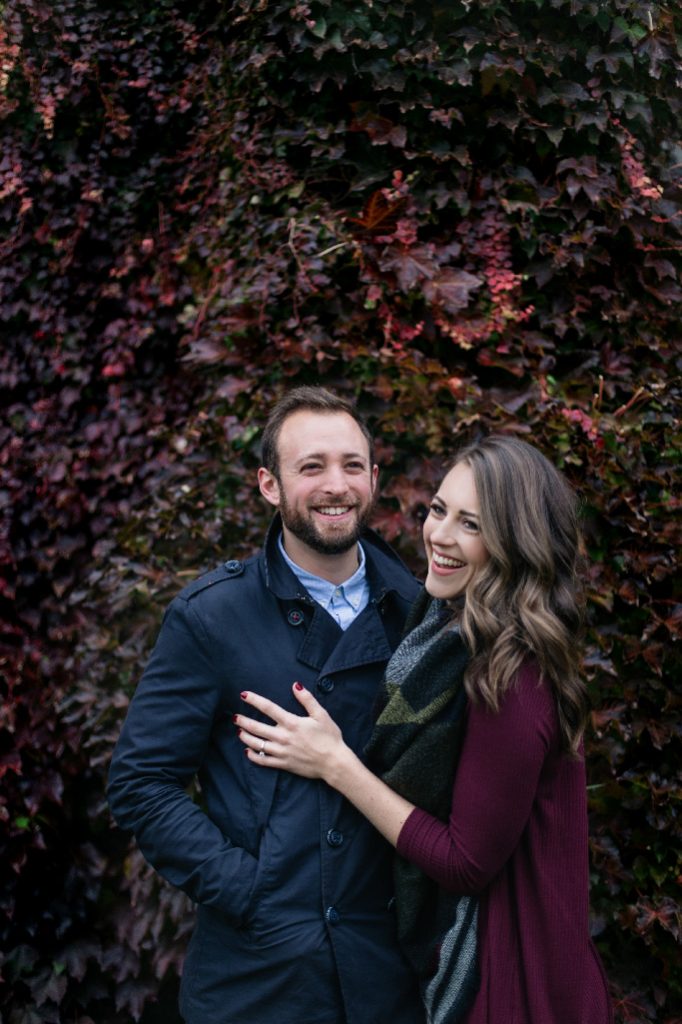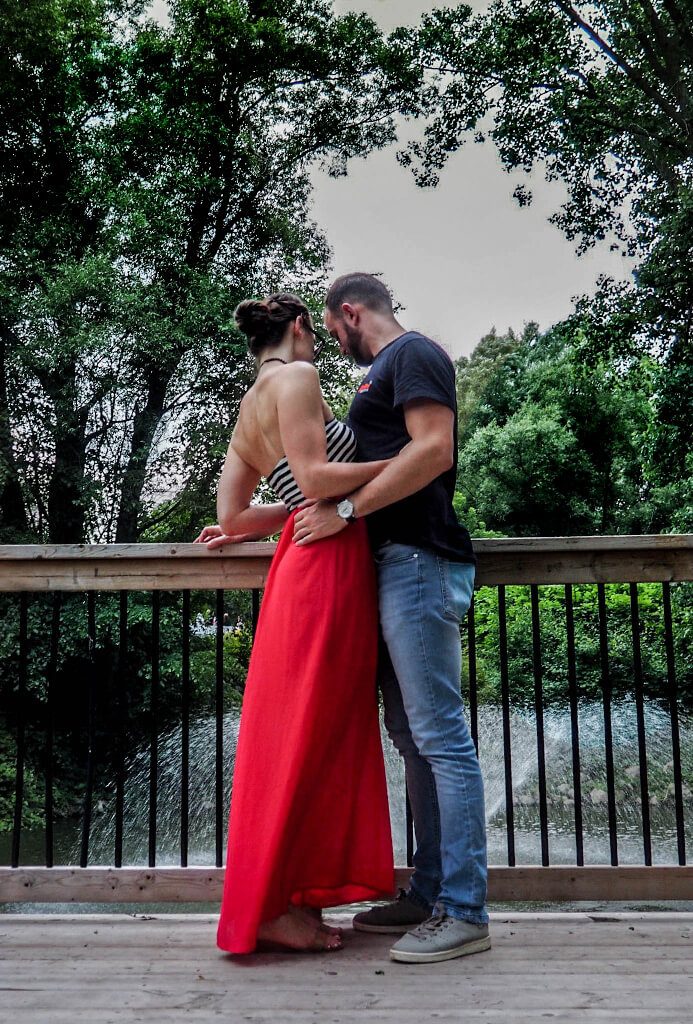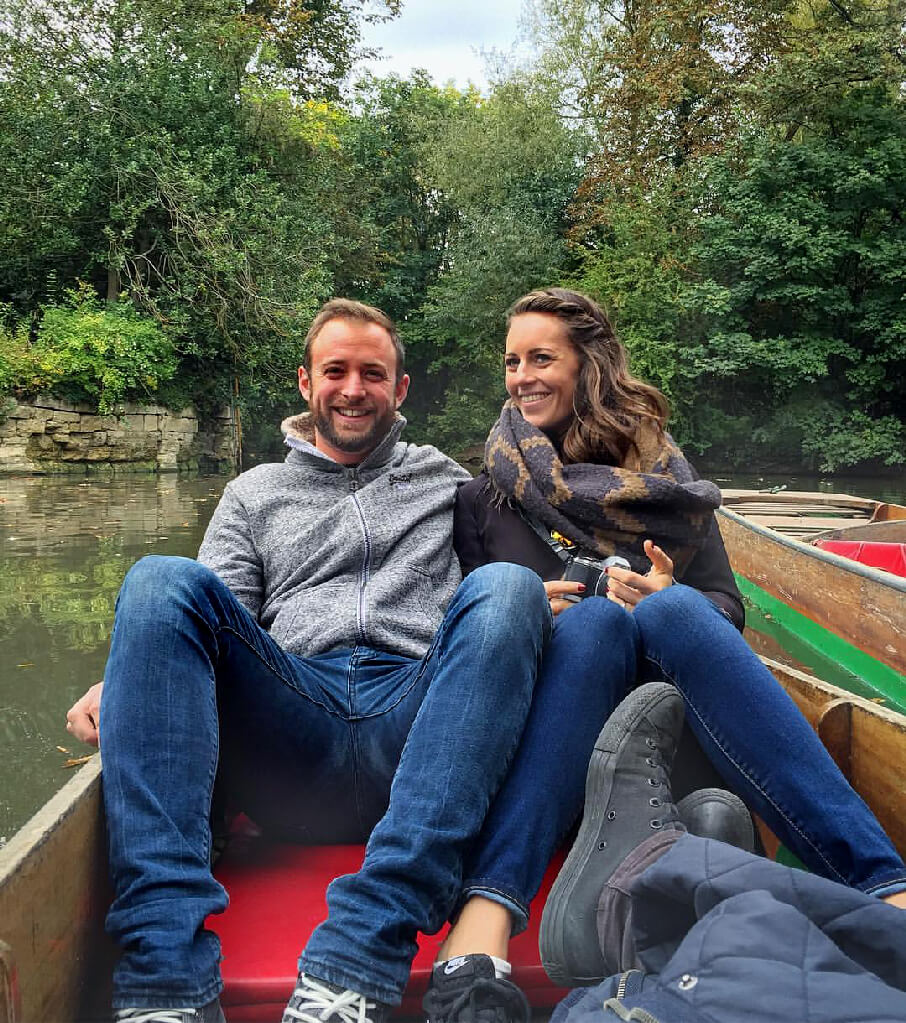 It just so happened that this was the year Yosemite suffered their horrible forest fires. The boys had planned to make a trip through the National park on their way home but got turned around. I think this is what changed everything for us. Ben reached to see if we were still going to be in San Francisco and to see if we wanted to meet up. We were already on our way home. That text though, started a series of never ending messages.
Before we knew it, we were FaceTiming almost every night. Fast forward a month and I had logged so many FaceTime hours I swore my eyes were going to fall out of my head.
Only knowing each other a month but feeling like it had been years Ben took a leap of faith and booked a ticket to visit me in Canada. In the middle of winter. Now for those of you unfamiliar with the Toronto, or Canadian climate, the middle of winter is definitely NOT when you want to be visiting the country for the first time but he did. The trip was going to go one of two ways and we were both terrified. We met in a hostel only 4 months before and spent a total of 2.5 days together, that week could have gone horribly wrong.
It didn't. It went far better than we could have imagined.
Ben was barely home before I immediately booked my flight to see him. Almost exactly four months later I was going to make the trek to see him, meet all of his friends and family and explore England for the first time.
During our waiting period Ben had the opportunity to apply for the U30 Work Permit – an agreement between common wealth countries that allow people under the age of 31 to move to a new country and work for a maximum of 2 years. We took the chance for him to apply thinking that if my trip went well he would move here.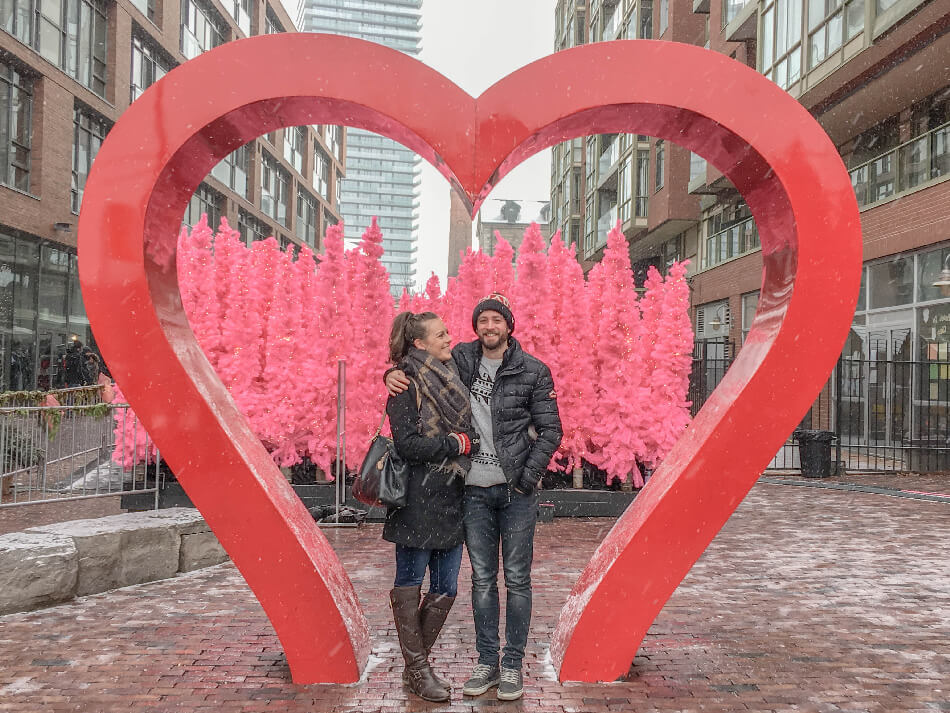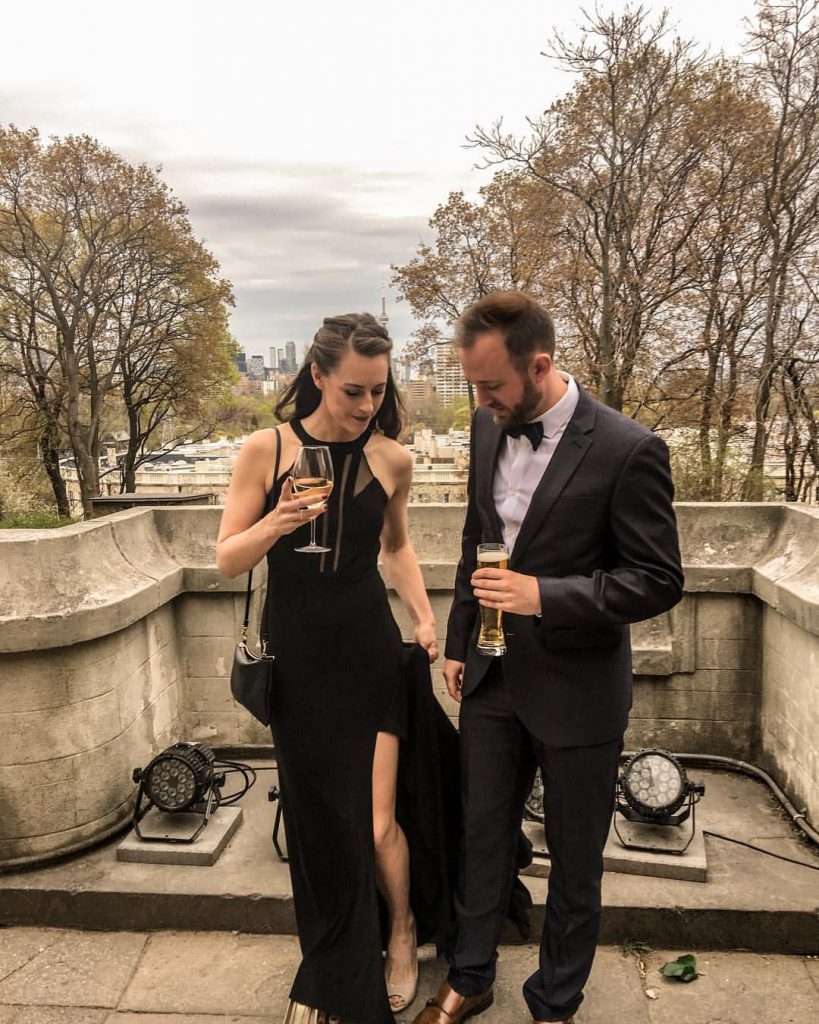 It did, and he did. On June 19th, 2014 Ben landed in Canada for the first time as a resident. I would love to tell you that the preceding months were full of bliss and amazing times but they weren't. We had spent a total of 10 days together in the 10 months we had known each other.
When he moved to Canada it made the most sense (for visa purposes moving forward) for us to live together from day 1. Those first months of him being in the country were the hardest months him, or I, have ever had to live through. He had no family, no friends and at first no job. The only tie he had to his new 'home' was me.
Every time he was upset, homesick or angry about not finding a job I couldn't help but feel incredible guilt. It was my fault he was lonely, my fault he missed his family and my fault he had to quit his job and start over.
I often think back to those first few months and wonder how we got through it. But we did and now, we are getting married. In roughly 15 days (at the time of this publication). In 2 weeks I'll be calling this man, who I met in a hostel, 4 years ago by fate, my husband.
I cannot wait.