The Elm Hurst Inn & Spa is located roughly 2 hours South East of Toronto. If there's anything I love more than getting the chance to experience other destinations outside of Toronto, it's staying at beautiful places outside of Toronto. Combining historical charm and country life with modern amenities make the Elm Hurst Inn and Spa a romantic spot.
Ben and I always joke with each other that for us to truly have a 'date night' or get to enjoy time away we have to physically leave the city. We have so many wonderful friends are so lucky that they actually want to hang out with us but seriously sometimes it's exhausting and we just need a night just us two. Especially since we're getting married next month! All that to say, when we were invited to the Elm Hurst Inn and Spa I almost jumped in the car and drove up then and there.
The minute you drive onto the property you can get a sense of the opulence. As you wind around the long driveway, the main building slowly comes into full view. Built in 1872, you can really get a sense of the history just be viewing the architecture of the Elm Hurst Inn and Spa.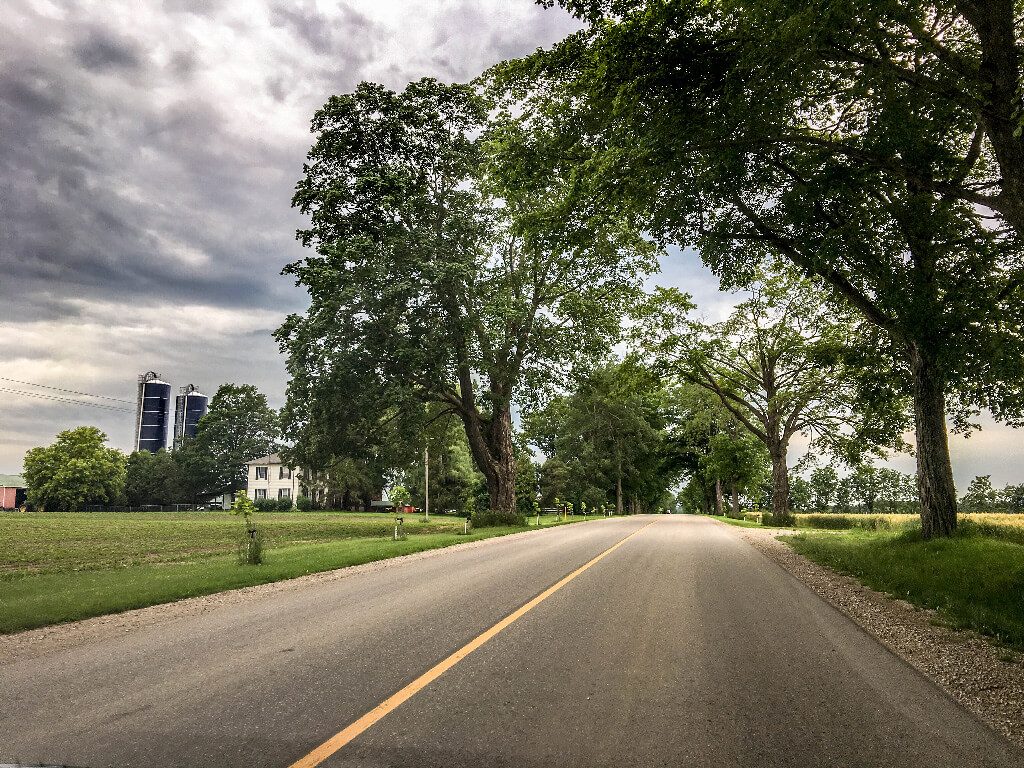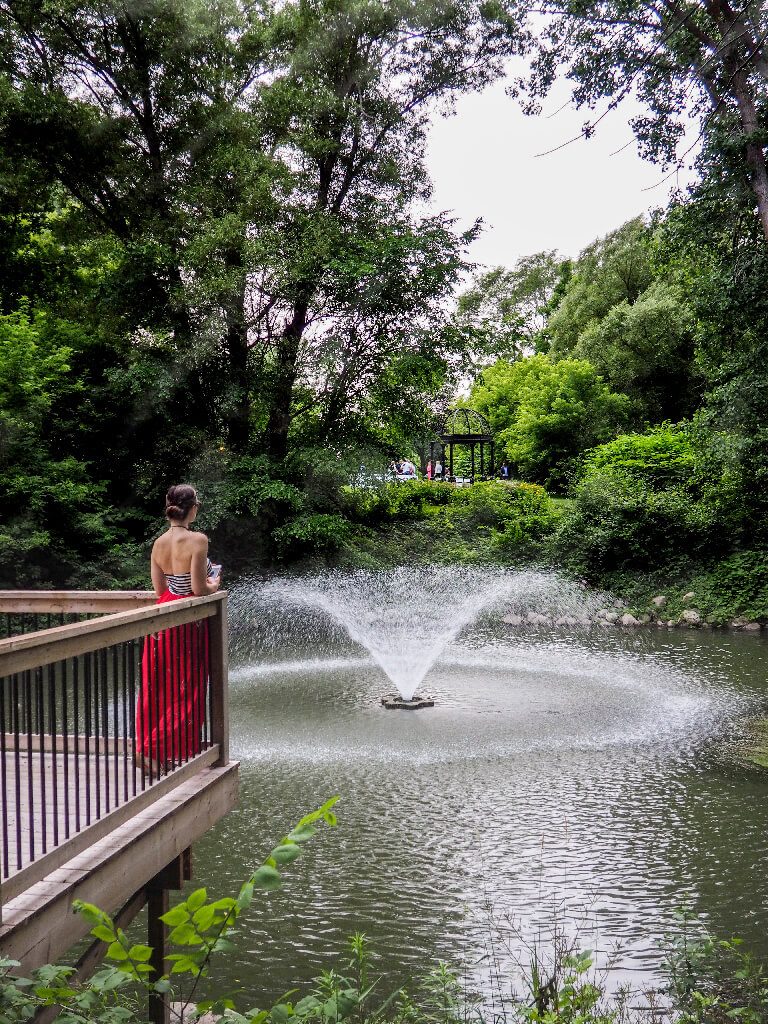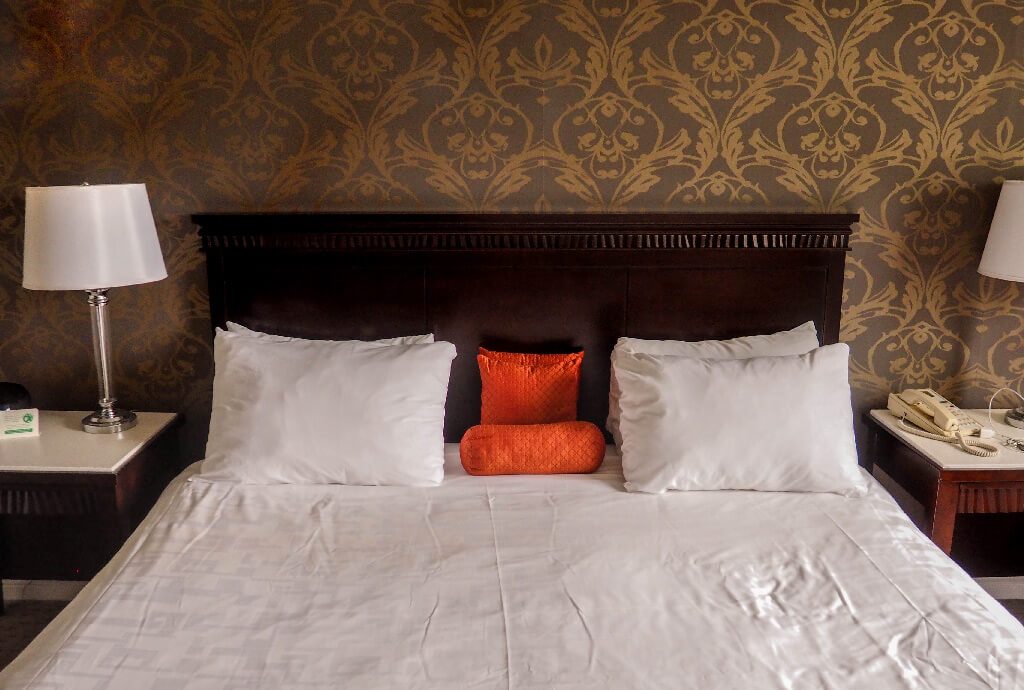 With only 46 rooms, this popular luxury hotel can fill up rather quickly so you'll want to make sure to book as far in advance as possible. In fact, when Ben and I got to the Inn there were 2 weddings happening with another few over the course of a weekend!
We were greeted by a wonderful and friendly front desk attendant who quickly got us checked in and ready to enjoy our stay.
The sleep over
There's one minor thing that always impresses me in a hotel are the room keys. The more unique the key, the better. The room keys of the Elm Hurst Inn and Spa are real keys with beautiful medal key chains and while they can be heavy to carry around if you're going out for the day, they make you feel as if you are staying somewhere elegant.
I admit I wasn't sure what to expect from the hotel room before going inside, often with older hotels you can get outdated decor. That wasn't the case for our room at the Inn. The crisp white sheets were modernly decorated with a pop of colour. The view from our room looked out onto the back gardens and the patio outside. I'll admit we sat at the window and watched a wedding for a couple of minutes that night, you know, for research purposes.
We had the Oxford County Cheese Trail Package so there was sparkling wine, cheese and crackers waiting for us upon arrival. It was definitely appreciated after a long drive out of the city to get there. I don't think Ben talked to me for the first 10 minutes, he was too busy eating and enjoying the bubbly.
The room was spacious and the bathroom was big enough for a group! It was definitely my favourite part.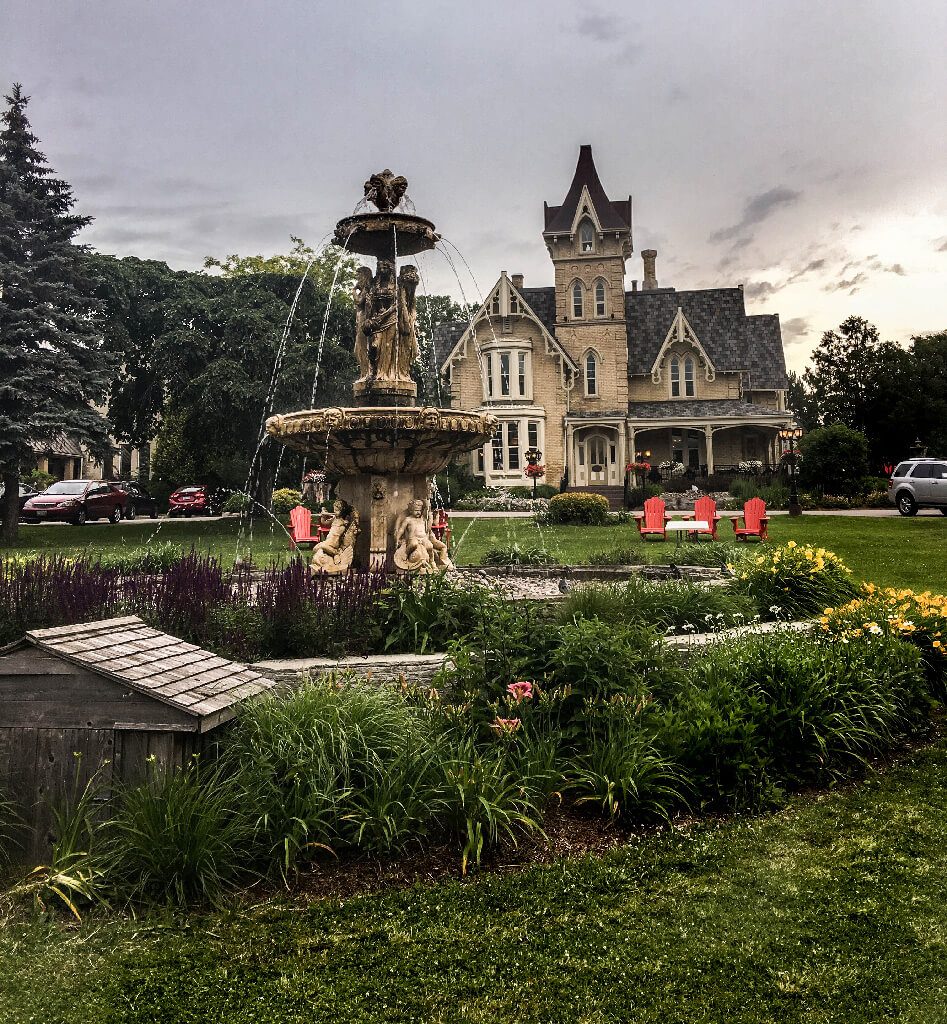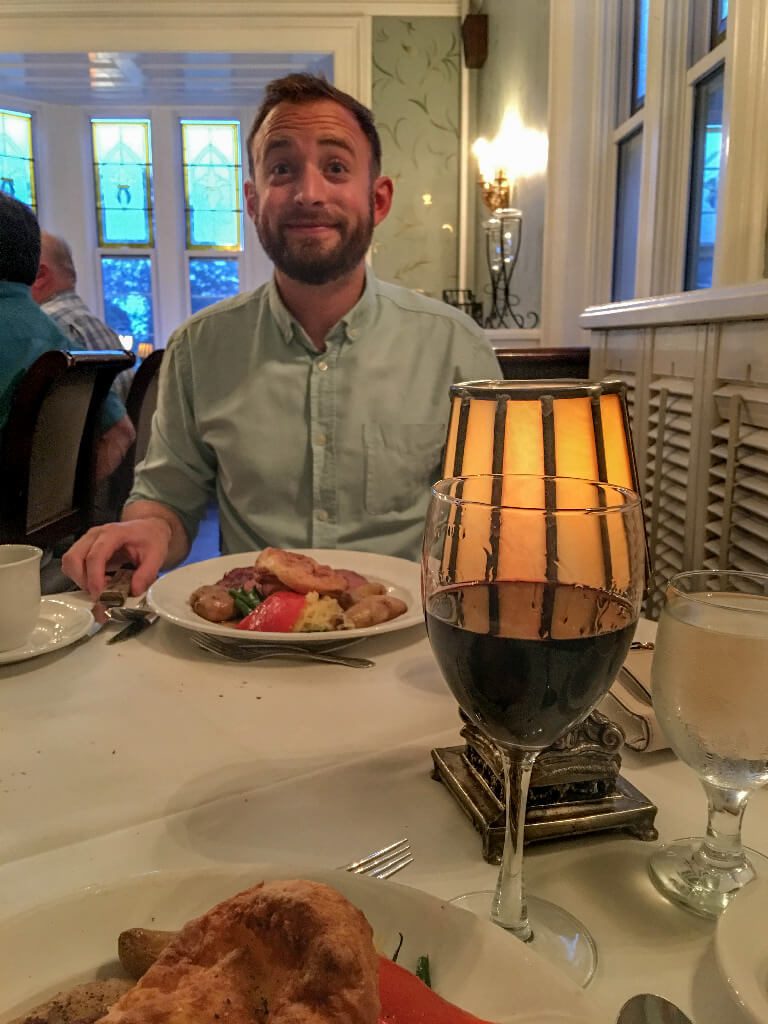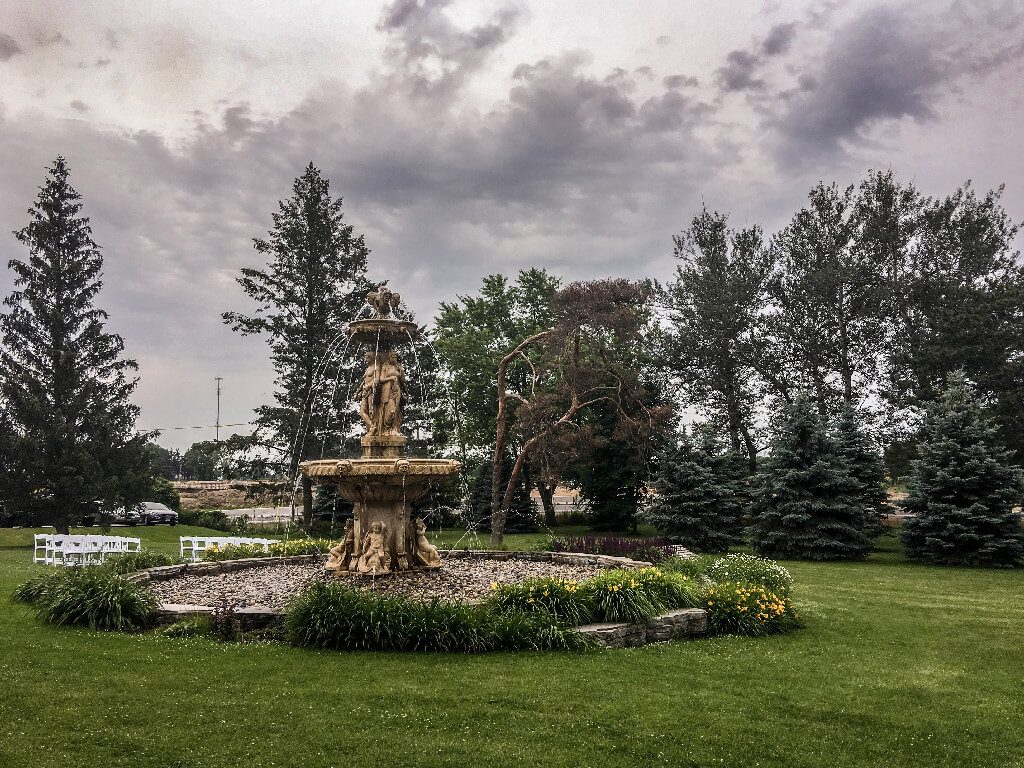 Experiencing the Inn
Being that the Elm Hurst Inn and Spa is located in the country (I say that as a city girl), you'll definitely need a car to get to and from the property. You'll also need to consider driving to get to any of the nearby attractions.
We didn't do anything off-site so I can't speak to what's around but I do know the Inn is located close to several golf courses, walking trails, Pioneer Village and Stratford (for those of you unfamiliar that's the home of Justin Bieber).
There is also a spa on property. There are all sorts of different spa packages that you can buy that include accommodations if you're looking to experience the property in its entirety. The only 'wellness' part of the Inn I experienced was the gym. I'll admit, it wasn't the nicest hotel gyms I've been in but it did the trick. Was a bit creepy though going into the coach house basement on my own (damn you Ben for taking a day off). 
The good stuff 
Let's be serious, no trip is really a vacation or staycation without a good meal is it? We decided to go a bit above our budget during out night stay at the Elm Hurst Inn and Spa to eat on property. After all, it was date night. The Elm Hurst restaurant was good but not great. The portion sizes were large and filled us up but for the cost, it wasn't anything extraordinary.
The breakfast the next morning however, was included in the price of the stay and delicious. I'm never one to turn down a buffet breakfast and this one lived up to the expectations! There was everything from eggs and bacon to scones and muffins to cereal and yogurt. I'm pretty sure anyone would have been able to find something to enjoy!
All in all the stay was a great one and the perfect getaway from Toronto. I loved walking around the property because there were so many spots to enjoy in private.
Check out our video:
Book your stay at the Elm Hurst Inn 
Average room price: $130CAD
Distance to Toronto: 1 hour 30 minute drive
Nearest attraction: Stratford Festival
*We did receive a complimentary stay in exchange for a review but all opinions are honest and our own!