Seeing the best of Montreal in 3 days isn't that hard. As a city, it's the second largest in Canada and speaks primarily French. In fact, it's the largest speaking French city in the world besides Paris. You can get away with speaking English though because the majority of residents in Montreal are bilingual. I always find traveling over to the province of Quebec like entering a new country because everything is in another language. It's weird. Of course, they still use the Canadian dollar as well (for those of you unfamiliar).
The city of Montreal is actually located on an island. It was originally built around the Mont Royal (where the city gets its name). Not only are there lots of things to see in Montreal, it's also home to some pretty amazing events. You'll find anything from jazz to comedy festivals, tons of music festivals and of course the famous Montreal Grand Prix.
If you know how to plan your days correctly though (and this list should definitely help) seeing Montreal in 3 days shouldn't be too hard. Definitely, make sure you save room for food because Montreal has the most restaurants per capita in Canada!
Check out our guide to seeing Montreal in 3 days: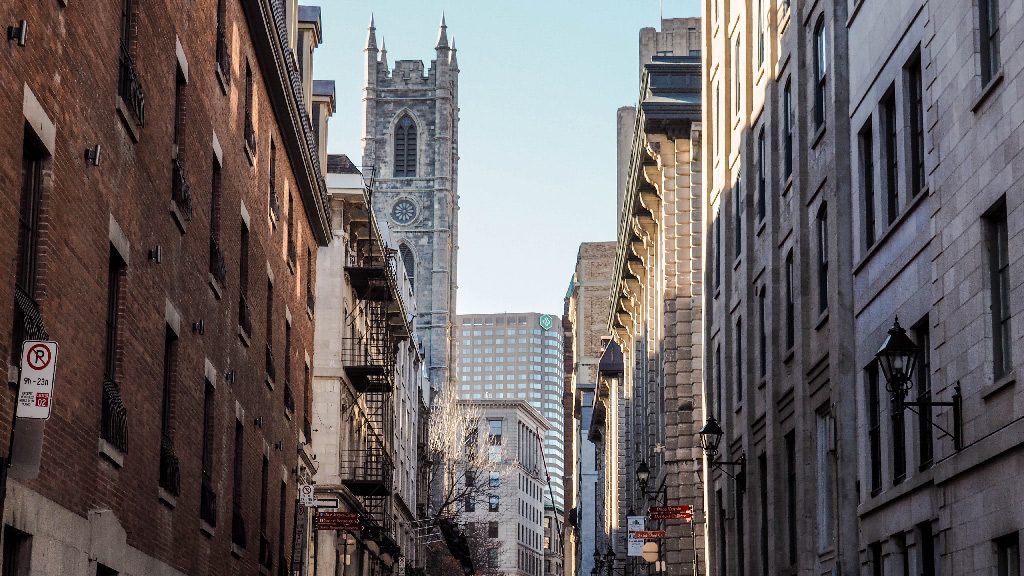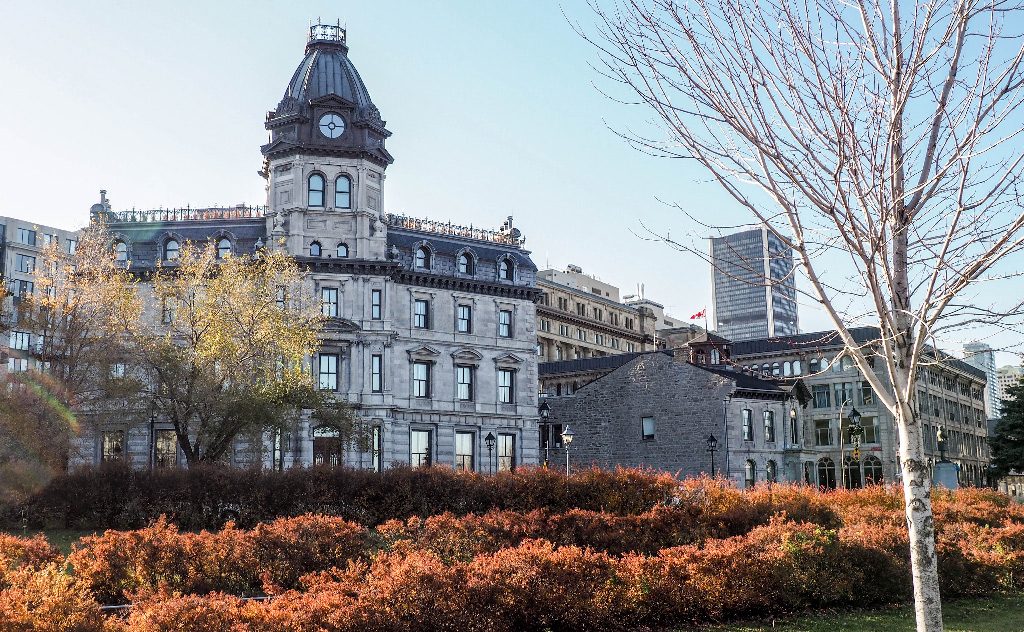 | What to See |
Mile End:
Mile End is Montreal's up-and-coming neighbourhood out in the East end (for those of you familiar with Toronto, it would be like Queen West). Filled with artists, and generally cheap food you won't want to miss this area. Honestly, you could probably spend a full day in the Mile End walking from restaurant to restaurant.
Mile end is also home to some of the best eats in Montreal. Go and taste delicious melt-in-your-mouth chocolate at Chocolat Genevieve Grandbois, try the organic food at La Panthere Verte, savour home-cooked gnocchi at Dragheria Fine, and carbo-load at St. Viateur Bagel. Full and ready to explore a bit more we ventured onwards after our tour.
Old Montreal:
The name is pretty obvious but this section of the city is the oldest. Duh. Old Montreal is located right along the St. Lawrence river. The buildings are some of the oldest in Canada, dating as far back as New France. They are structurally beautiful on the outside, lining up along the main streets in Old Montreal.
It's a quaint area for souvenir shopping, fine dining, and drinking. On our second night in Montreal, we decided to grab a drink at the 3 Brasseurs bar. This spot is great for a delicious home-brewed beer with a great atmosphere.
Mont Royal Park:
Even though the city was built on this giant hill, it's a far way from Old Montreal making it seem almost outside of the city. The park itself was designed by a man named Frederick Law Olmsted. You may recognize this name as it's the same individual that designed New York's, Central Park!
On top of Mont Royal, you'll find a cross. No building in Montreal is allowed to be higher than this cross after being built. That hasn't stopped this metropolitan city from building upwards though as the cross is pretty damn high in the air.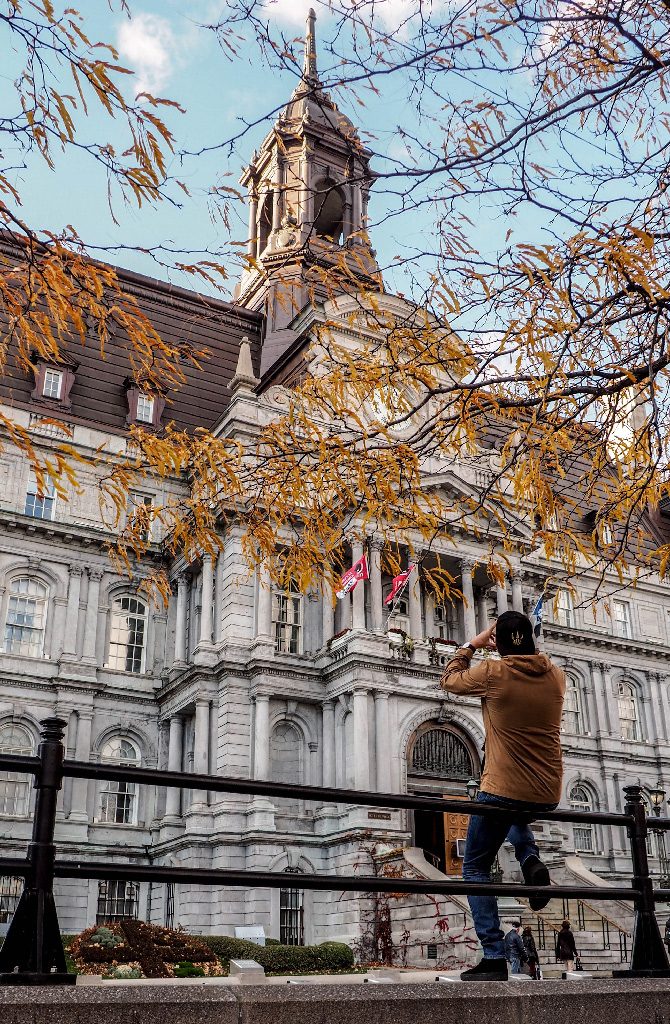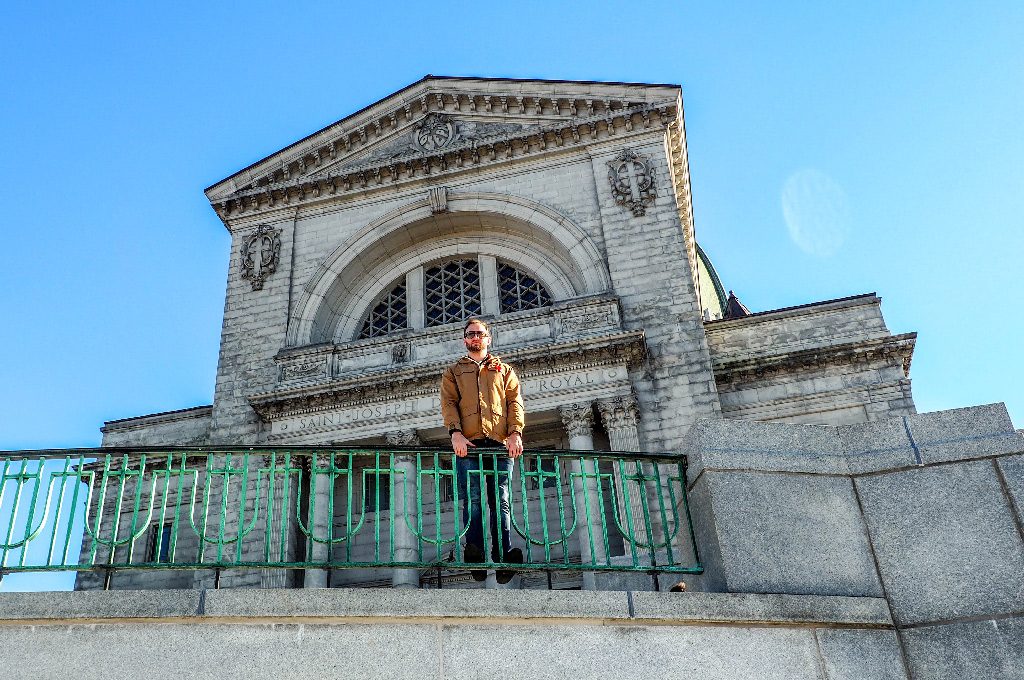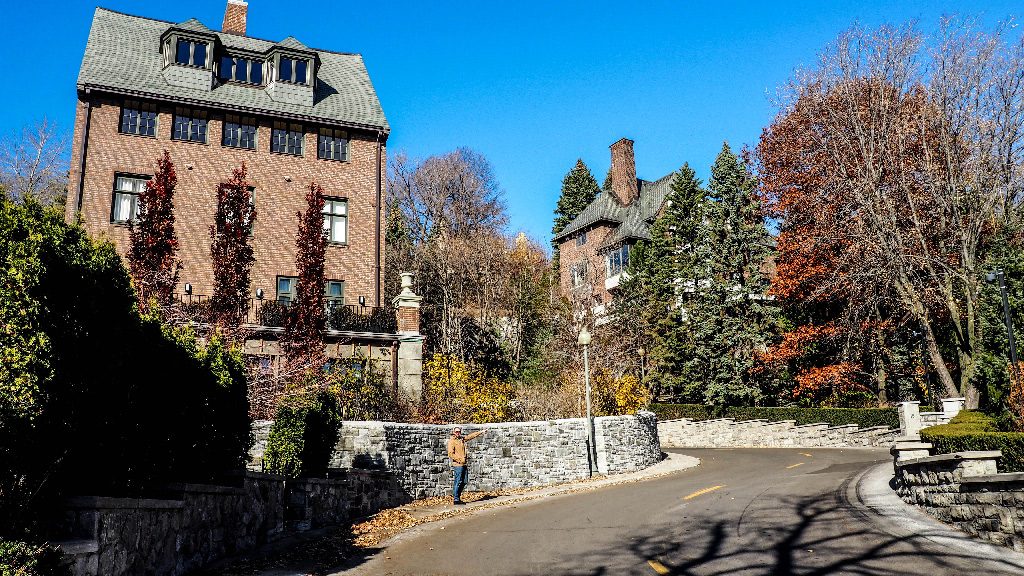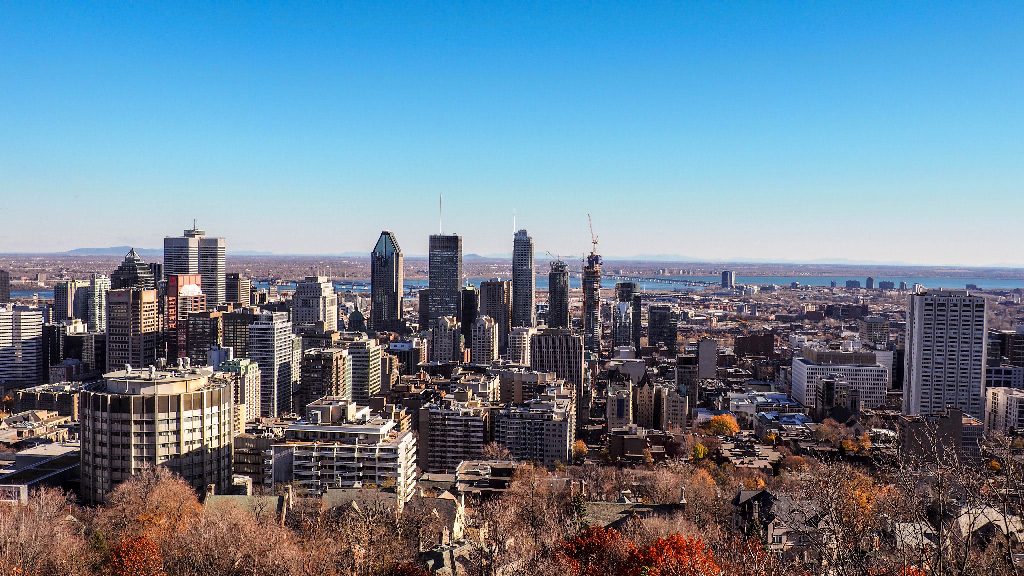 St. Joseph's Oratory: 
St. Joseph's Oratory is a large church located at the South end of Montreal's Parc du Mont-Royal. The inside of the church is much more modern than you would expect. It's also free to enter the church so definitely make sure you do. Walk outside, down the steps to the front entrance and take an iconic picture of the statue and St. Joseph's Oratory in behind.
Golden Square Mile:
The Golden Square Mile has another name, the most exclusive neighbourhood in Canada. These homes were mostly built in the mid 1800s in a baronial style and are located just below Mont Royal.
At the Golden Square Mile, you'll also find the Underground City. Designed to help residents bear the long harsh winters, the Underground City is a set of interconnected office buildings. You could easily spend a day exploring the many restaurants and shops located here as well so if you travel to Montreal in the dead of winter, it's not such a bad thing.
Walk along St-Paul Street:
If you really want to feel like you've been transported to Europe, walk along this street. The street is Montreal's oldest, having been paved in 1672! That's older than the whole country. Fun fact: the street was named after the man who founded the city itself. It's here you'll find the famed Notre-Dame-de-Bon-Secours Chapel. Almost as famous as the one in Paris.
Old Port:
The Old Port of Montreal is – you guessed it – right near Old Montreal. The area is of course along the water and interesting to take a walk along. There is also a really cool looking spa that is literally floating at the old port called Bota Bota. There is also the Science Centre located in the Old Port and from the water you can also see the Montreal 67 Building that was created for the Olympic games in 1967.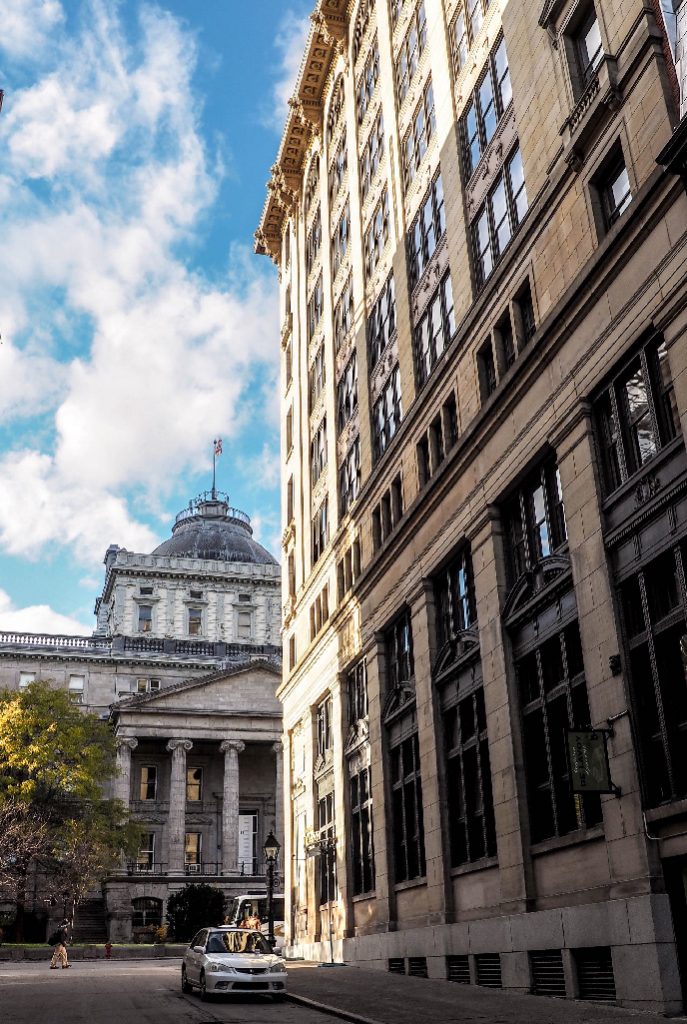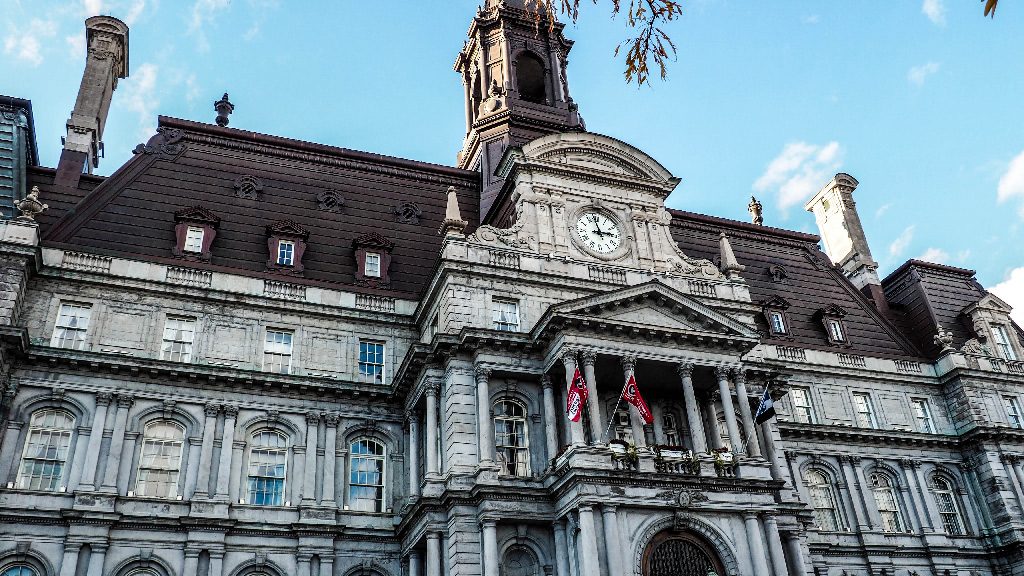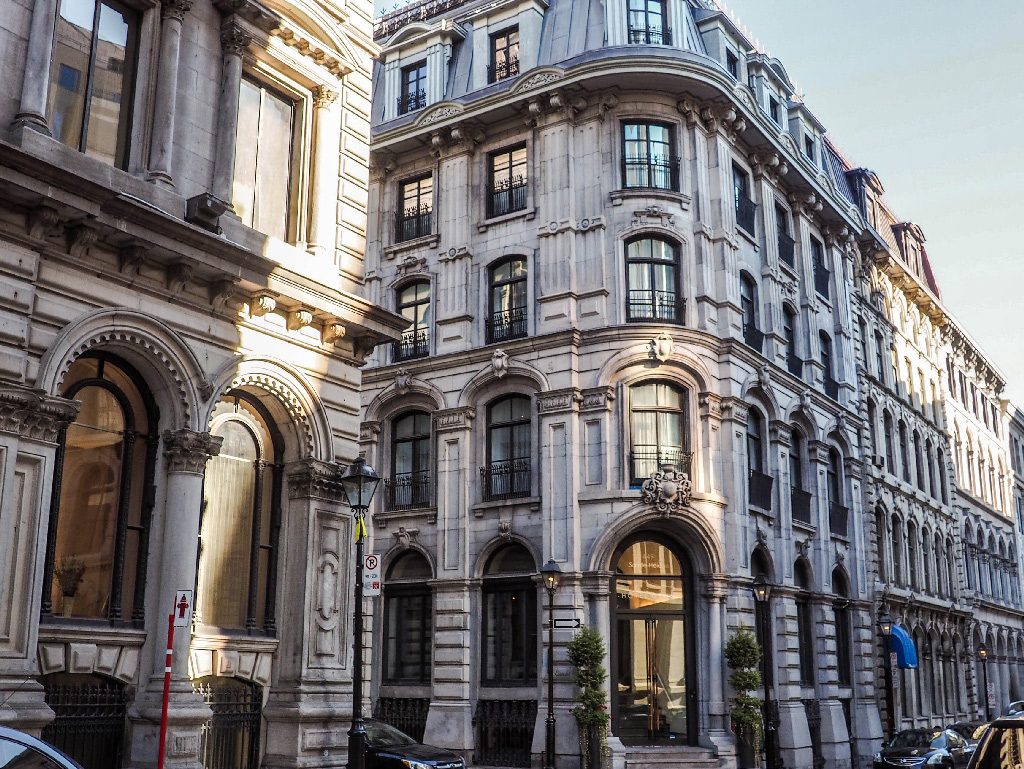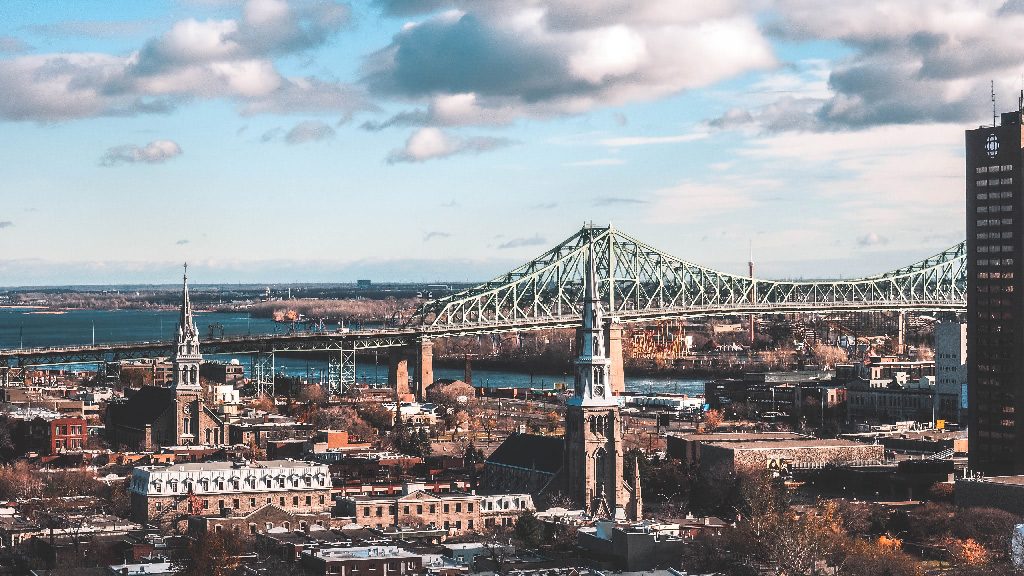 Wander the residential streets: 
I don't know why but whenever I travel to I love wandering around the residential streets just to truly see how people live. I always find it so interesting. Similar to Ottawa and Toronto, there are plenty of residential places in the downtown core of Montreal.
You'll notice as you wander around the streets as well that many of the homes have staircases that seem rather steep. We were told that it's to prevent snow and ice from falling on people as they walk along the sidewalk. Montreal does have some pretty terrible winters. Plus it saves room inside the home becuase the main stairs are located on the outside of the house instead of the inside.
| What to Do |
You absolutely can't visit Montreal without taking advantage of the culinary scene. The Montreal Food Tour was our first time attending a food tour. If you've never attended one before you are seroiusly missing out. Not only is it a great way to get to try local food but it's also a good way to see the city you're visiting.
The tour took us to a few famous spots and then a couple of spots that are only really known by locals. We visited La Panthere Verte, Genevieve Chocolat Grandbois, St. Viateur Bagels and Drogheria Fine.
Eat poutine, smoked meat and bagels 
If committing to an entire food tour isn't your thing than at the very least make sure you try the local foods. I mean, you can get poutine pretty much anywhere in Canada but it was invented in the province so you must eat it there. Same thing with Montreal smoked meat.
There's an age old battle between Montreal and New York on who has the better bagels. I have to side with my fellow Canadians on this one and say Montreal comes out the winner but tell me what you think!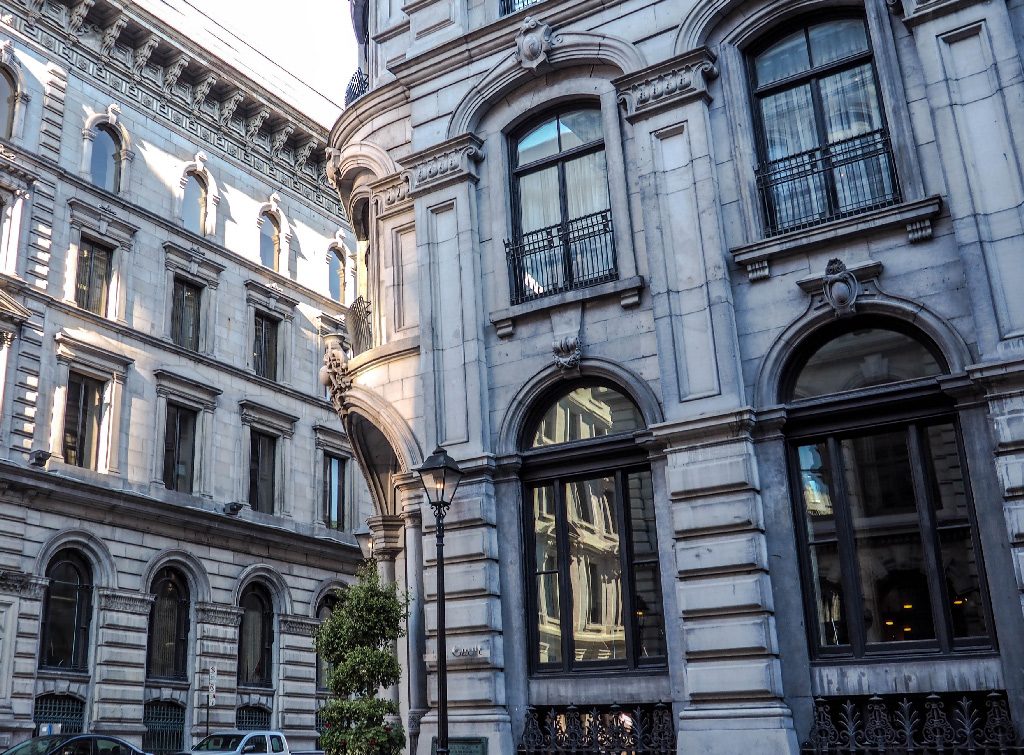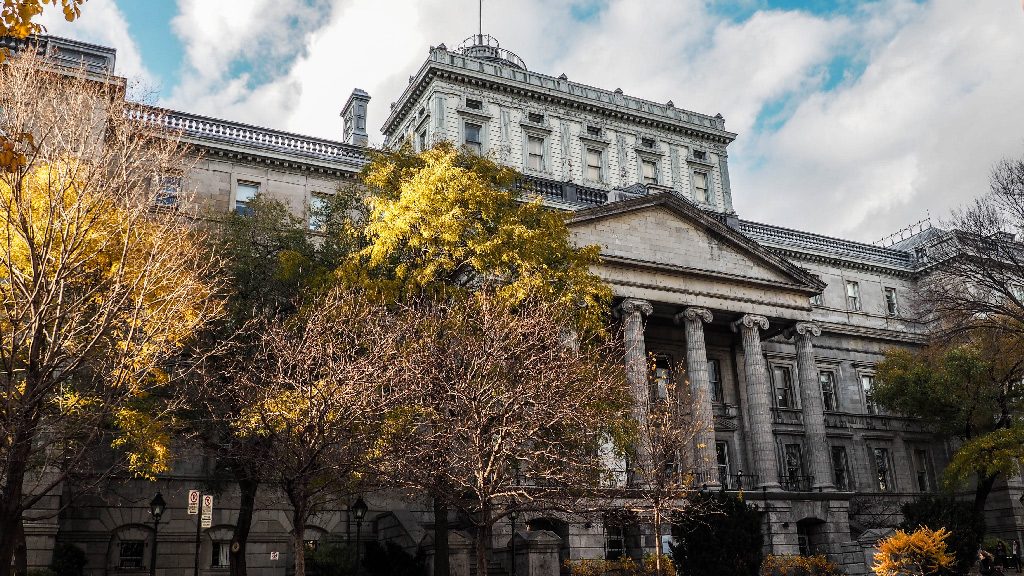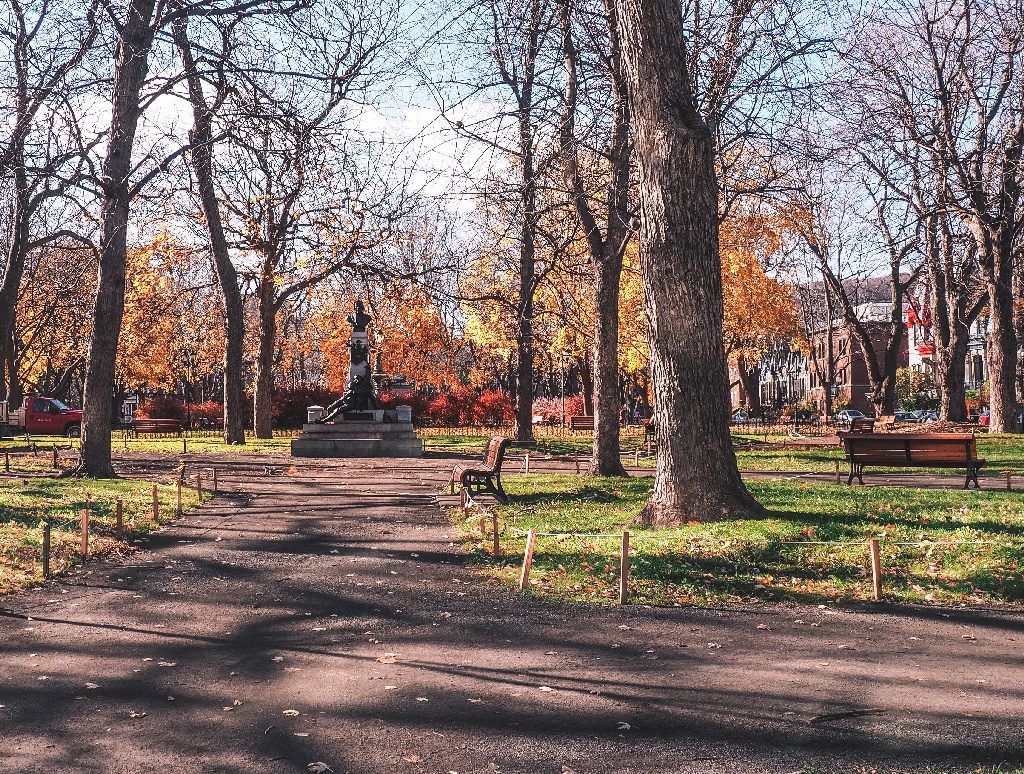 | Where to stay |
Montreal is no stranger to boutique hotels. As a major city to visit in Canada you can imagine how many different options there are for your visit. You'll definitely be able to find something for any budget.
---
Located in Old Montreal you really can't beat Le Petit Hotel. It has been listed on several top hotel lists and for good reason. The beautiful old building is upgraded and updated on the interior. You'll also get breakfast included in the cost of your stay which is an added bonus!
Average price: $200 CAD / night 
---
With 101 rooms, Le Germain Hotel feels small but elegant and comfortable. It's centrally located in downtown Montreal and they pride themselves on making sure you feel at home.
My travel essentials
*This post does contain affiliate links. While I make a small commission from these links, they are at no extra cost to you!