The income report for November was a surprising and productive one actually. I got lucky with a sponsored post coming in near the end of the month which helped provide a big boost in numbers. If you haven't noticed, I also completely changed the layout of my blog! I'm so excited with the change, I just grew tired of my old one and I wanted to add a few important features that have now been added. What do you think of the new layout?
Changing a theme and redesigning a website has pitfalls and upsides. Both of which were experienced by me during this transition. First off, my Google Analytics completely shut off for two days during the transition because I didn't realize the tracking code didn't transfer over with the new installation. The good side in this is that I believe the tracking code originally was reporting incorrect numbers having been input on the website twice. I have yet to confirm whether it was duplicating the pageviews and unique visitors (which would be a huge blow) but now I have an accurate representation of bounce rates which is also important.
I think my long list of to do's for this blog grows and grows and never seems to go down, this is no different for my income report for November. Perhaps that's just the life of a part-time blogger or perhaps it's my incredible procrastination ability. Either way, here are the laundry list of things I need to / want to work on for the blog (if I ever do find the time).
Continue to increase affiliate links placed throughout the site
Look at alternative advertising streams
Increase my outreach to work with companies
Have more guests post on the blog and write more guest posts for other blogs
Create an actual email marketing list and expand on this to drive return traffic I FINALLY did this!! huge pat on the back for me .. now to just start building an emailing list
Look at optimizing images
For any of you who follow these posts, you know that most of these goals tend to repeat themselves month over month. I find it so hard to get some of this done sometimes while just doing regular maintenance.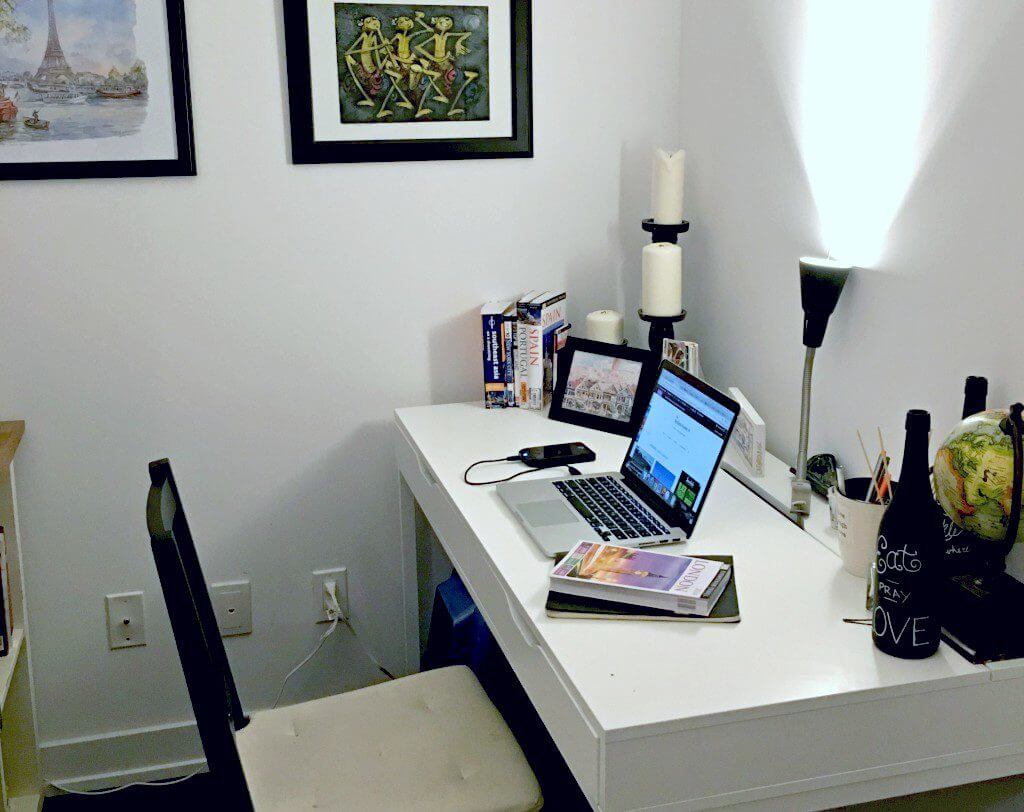 Monthly Income Report for October
All of the money that I've made on this blog is converted to USD*
Copypress – $60 (-30)
Sponsored Posts – $200 (+$200)
Google AdSense – $29.30 (-$0.56)
Amazon Affiliate
– $0.16  (-0.47)
Bluehost Affiliate – $0
Booking.com Affiliate – $0
Station Seven – $0
Themeforest – $0
Made: $289.46 (+$168.87)
Expenses
All expenses are priced out in USD*
Facebook Advertising – $5.00
New theme – $60
Total: $224.46 (+$106.97)
---
My Biggest Takeaway in November
I think the biggest lesson this month was the importance of keeping up with blog maintenance. I've been to focused on freelance work and making sure I have regular blog posts going out that sometimes I forget making sure the blog runs smoothly is just as important. I'm going to try and commit to a couple of hours a week of regular maintenance. My next big step is working on my site speed, that seems to be a big contender so somehow I'll try and work on that next!
Top 5 Posts Published
8 most romantic destinations: Obviously I don't think these are the be all and end all in the world (like some rando FB creeper thought when she angrily posted I missed the Netherlands), but to me these are the most romantic places I've been to. Some are the standard everyday destinations but I hope I opened up the eyes for someone to see a new destination!
How to make your blog a business: The thing about blogging is that it's very much a community. Not only that,  people are always willing to share tips and tricks on how they found success. I try my hardest to add my two cents based on my expertise when I can. that's where this blog came from. If it helps even one person make that jump to independence, I'm happy.
Monthly income report for October: I love the fact that these monthly repots make the list consistently. As per the point above, sharing my successes and failures with others is helpful for me and hopefully helpful for others.
My favourite European cities: Writing this post was actually fun. Revisiting all the of the beautiful places I've travelled to in Europe was great. I have the biggest love affair with Europe and while one day (hopefully not TOO far into the future) I hope to live there, for now I'm content travelling every so often.
A weekend in Lake Placid: This was actually such a good trip. Lake Placid is absolutely gorgeous, especially in the fall. While it is a bit of a trek from Toronto, I can assure you it is definitely worth it!
What successes did you have this November?