I was happy to see that the traffic numbers went back up in my Income Report for October. As mentioned last month, I have started to decline sponsored posts unless they absolutely made sense for my readers. I still do not fully understand the rules of back-linking and nofollow links and until I do I'm hesitant about linking to companies just for the sake of it. The last thing I would want would be for Google to punish my website!
I spent half of October travelling in Europe and having a 'real' vacation, if there's every such a thing for a travel blogger. Either way I decided to put down my laptop and not focus so much on writing posts before the trip. I also wasn't all that prepared in pre-scheduling before my trip either. Because of that I think the sponsored posts and overall income from the blog in the month of  October suffered.
I had a fantastic time though and came back quite refreshed.
I think my long list of to do's for this blog grows and grows and never seems to go down. Perhaps that's just the life of a part-time blogger or perhaps it's my incredible procrastination ability. Either way, here are the laundry list of things I need to / want to work on for the blog (if I ever do find the time).
Continue to increase affiliate links placed throughout the site
Look at alternative advertising streams
Increase my outreach to work with companies
Have more guests post on the blog and write more guest posts for other blogs
Create an actual email marketing list and expand on this to drive return traffic
Look at optimizing images
For any of you who follow these posts, you know that most of these goals tend to repeat themselves month over month. I find it so hard to get some of this done sometimes while just doing regular maintenance.
Monthly Income Report for October
All of the money that I've made on this blog is converted to USD*
Copypress – $90 (+60)
Sponsored Posts – $0 (-$100)
Google AdSense – $29.86 (+$7.85)
Amazon Affiliate
– $0.63 (+0.63)
Bluehost Affiliate – $0
Booking.com Affiliate – $0
Station Seven – $0
Made: $120.49 (-$32.01)
Expenses
All expenses are priced out in USD*
Facebook Advertising – $3.00
Total: $117.49 (-$20.63)
---
My Biggest Takeaway in October
I think the biggest lesson this month was again focused around Facebook. This month I decided not to do much Facebook advertising. Of all the dollars I spent last month I quite honestly didn't see too much of a bump. I know Facebook is a necessity for bloggers and company's in general, but I find their advertising and algorithms frustrating. By not spending more on Facebook I quite honestly saw very little difference.
I've also learned that publishing every 3 days does not necessarily drive traffic. Ironically I had my biggest month ever in October and I missed half of the month.
Traffic Report
I saw an increase in the in the amount of Direct Traffic and Email Traffic coming to the blog. I still can't figure out where this email traffic is coming in through however. Social still remains the highest driver of traffic but Facebook saw a bump as I've started to post more regularly and frequently. While it's great that I'm getting so much traffic from the social platform, as a marketer I know it's never good to rely so heavily on one source. I need to start expanding my outreach for traffic coming from other sources.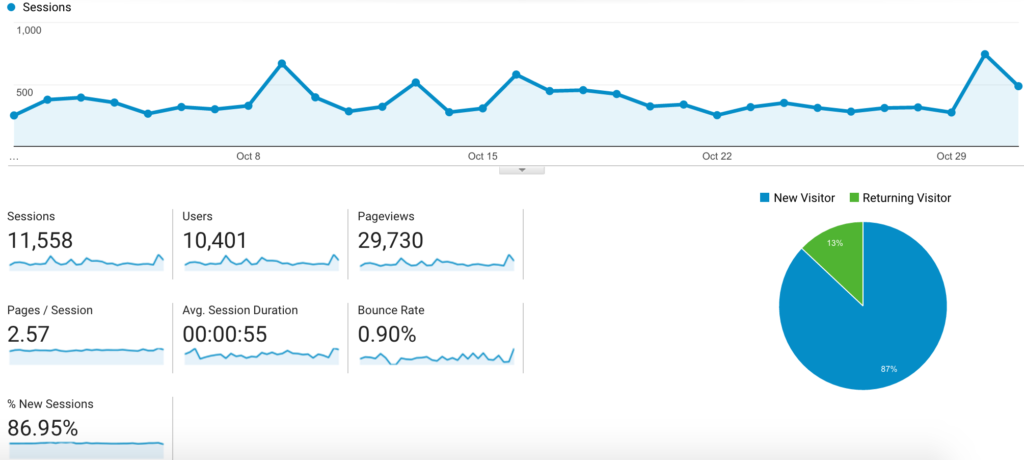 Top 5 Posts Published In August
Monthly Traffic Report for September: I can't believe an income report has finally made the top of this list! I started these posts as a way to teach others how to build their blog while showcasing my learnings. They also keep me always thinking and pushing myself to grow more. I believe yet again I have to thank Matthew Woodward for including some traffic my way.
How I made an extra 20k in 3 years: This post was written in a way to argue that job hopping can be a good thing. While you must take calculated risks, sometimes it works out. I want to start writing more posts that are focused on careers and office life because after-all that's the second half of what my blog is all about!
Top 8 travel websites for research: I started this blog to educate more than any other reason. At the core of this research is sharing tips and tricks with others to help them travel. I'm glad that some people actually found this page useful.
Why I only travel off-season: This one speaks for itself. I really don't know why anyone chooses to travel during peak season and for that reason I wrote a post about it! I know that some professions, like teachers are forced to travel during this time frame but for all others – take advantage of the shoulder or off-peak season.
7 Views of Toronto: I really don't write enough about Toronto. As an international player I really need to start writing more about it. I'm glad this post did well as it proves people actually want to read about it as well!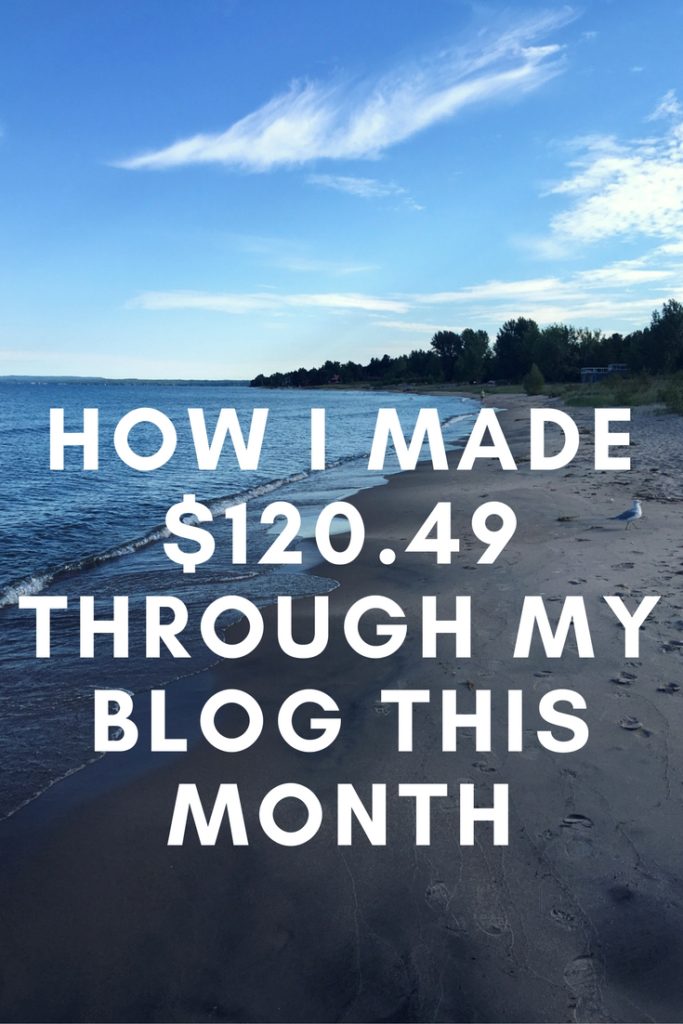 *This page contains affiliate links, to learn more read my disclaimer. Hey, a girl's got a coffee addiction to take care of!