Located in Ontario, this city is the capital of Canada and home to the sexy Prime Minister Justin Trudeau (if you don't know who that is Google him and you'll see how lucky we Canadians are!). Known for the Rideau Canal, a rich history and hosting plenty of festivals, this isn't a city in Canada you'll want to miss.
While it's not a typically 'getaway' destination or even a place within Canada people fall over backward to visit, the small capital has quite a lot to offer. Unlike most travel bloggers or self-proclaimed 'travelers', I have not lived in another country. Ottawa is the only place outside of the Greater Toronto Area that I've lived. I loved it.
Having lived there for 5 years, I really got a chance to explore the city in all different seasons. No matter what time of year you decide to visit there are plenty of things to do. In the winter you have the winter carnival and skating on the Rideau Canal, in the summer you have the Canada Day celebrations and wandering through the Byward market, in the spring you have the Tulip Festival and in the Fall, you have the city coming back to life with the return of students, members of Parliament and the stunning colours.
Because Ottawa isn't a very big city as it is, you can easily see everything you need to see in a weekend, maybe even a long weekend if you don't want to rush it.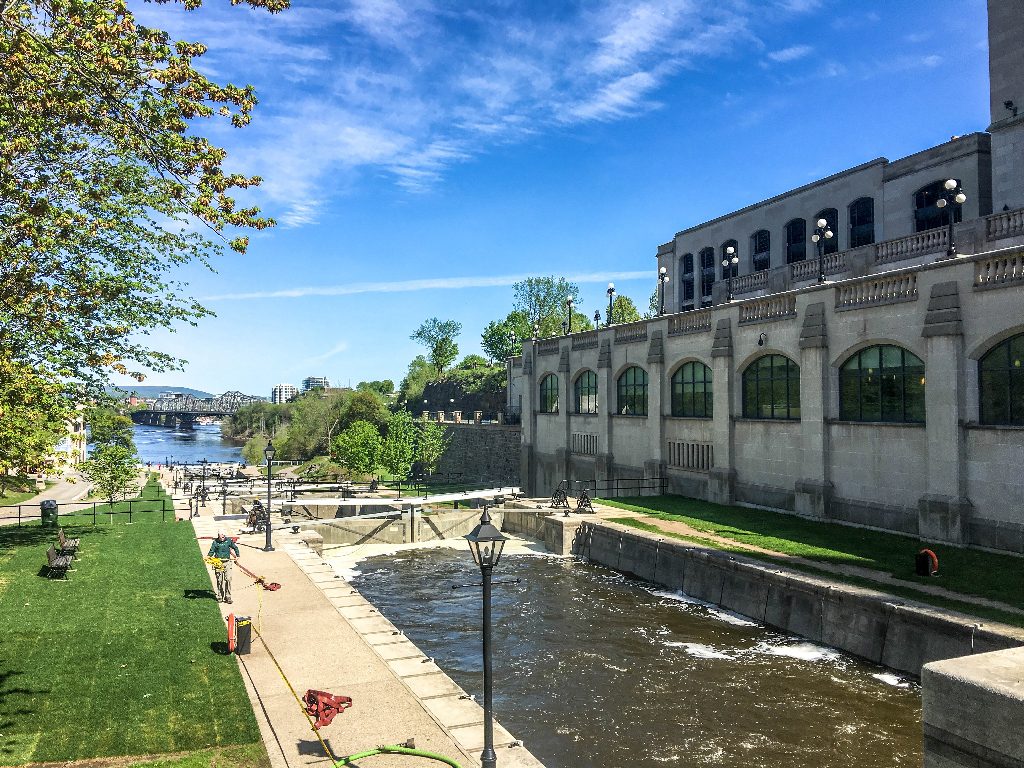 What to do in Ottawa:
Parliament Hill
You obviously can't take a trip to the capital city of Canada and not visit the Parliamentary buildings. You can take a tour inside the buildings but even just walking around the hill is great. There are plenty of opportunities for photographs. You'll see the Centennial Flame here which was built in commemoration for Canada's 100th anniversary. Despite popular belief, the flame is not eternal, unfortunately.
Rideau Canal
The Rideau Canal is actually a man-made river that flows through downtown Ottawa. In the winter, the lower the amount of water in the canal and make it into the world's longest skating rink (7.8km long). I can't even tell you how amazing it was to skate to school every day. In the summer you'll find plenty of joggers and bikers getting in their daily exercise along the canal as well.
Byward Market
The market is probably the most loved area of Ottawa tourists. There are plenty of amazing restaurants located here and a number of bars. If you're looking for nightlife, this is where you'll find it. In the summer you'll find plenty of outdoor vendors selling local fruits and vegetables, flowers, etc. For a great night out (although somewhat younger crowds) check out; Patty Boland's, Pub 101 or Heart and Crown.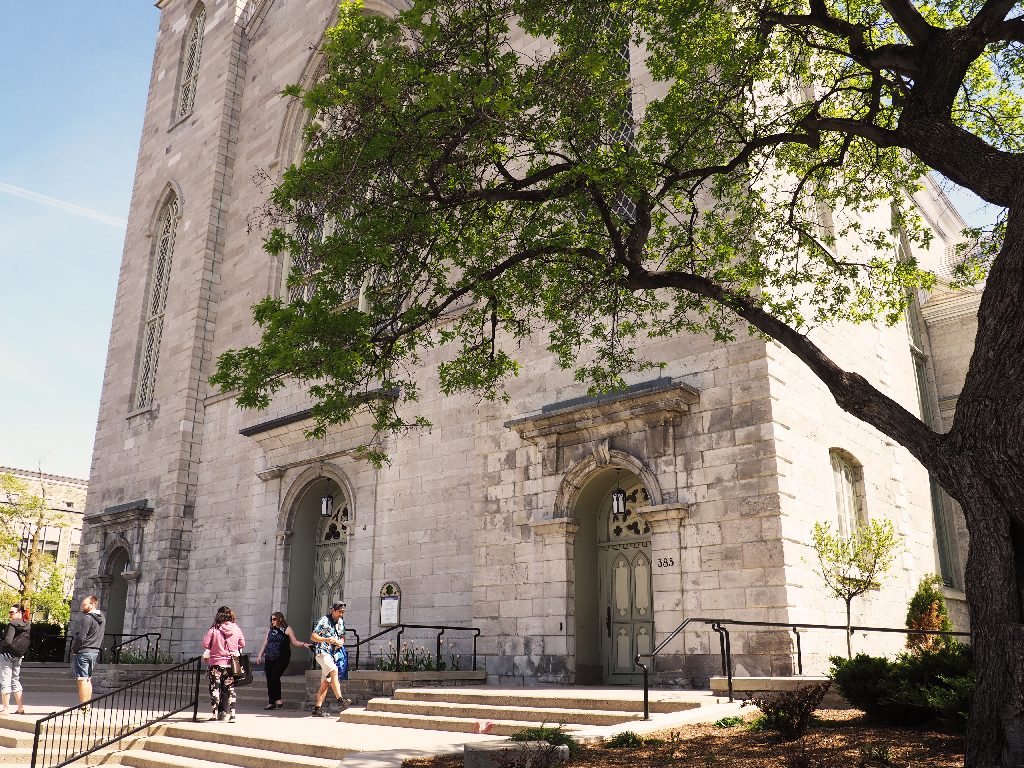 Canadian War Museum
If you're a nerd like me and love history, you'll love this museum. I visited this spot far too many times to count over the years I lived in Ottawa. The museum is located a bit out of the way from downtown, there are plenty of ways to get there via public transportation. The cost to get in is only $13 and it's definitely worth it.
Nature Museum
If you know anything about me you know I'm typically not a museum kind of person but seriously this place is cool. The Nature Museum is located right downtown and even the building itself is really neat. When you walk in and look up you can actually see all of the floors in above you as the square staircase winds up and up.
Glebe
The Glebe is the quaint part of downtown Ottawa. Located along Bank Street, South of Parliament Hill, you'll find plenty of shops, restaurants, and bars. There are lots of local retailers along here as well making it a nice street to wander up and down. Do yourself a favour and walk through the neighbouring streets to admire some old, but definitely beautiful homes on either side of the street.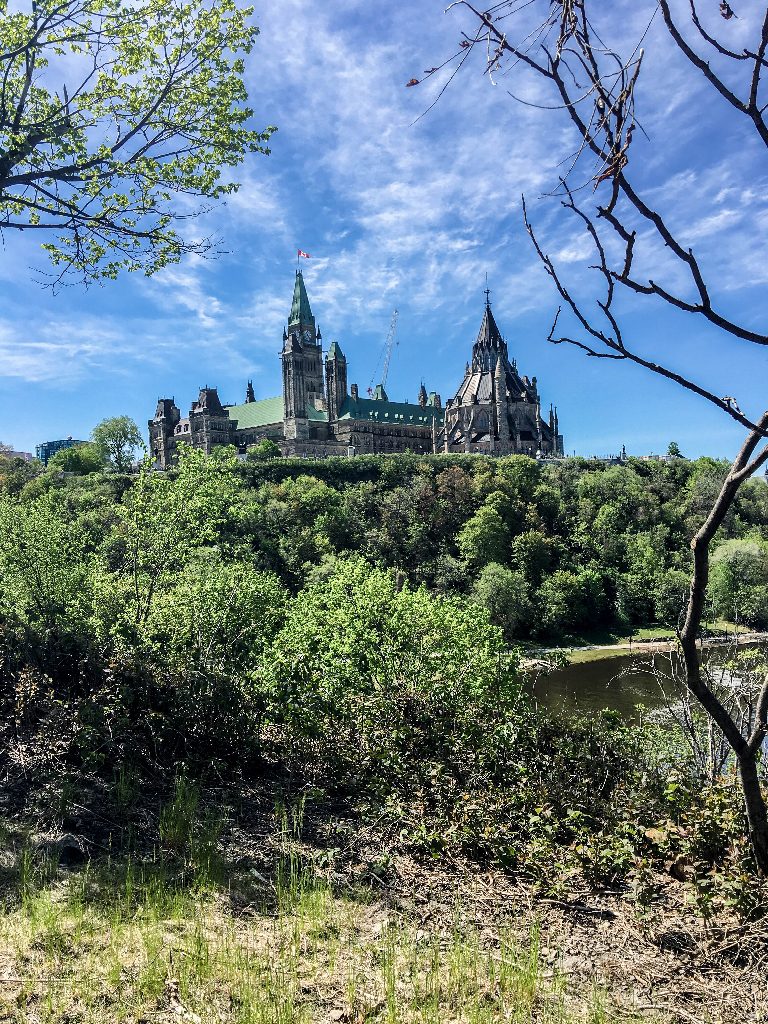 Where to eat in Ottawa
When it comes to eating downtown Ottawa there are plenty of options to choose from. A local favourite is by and large the Elgin Street Diner. Open 24 hours a day, it's the perfect spot for breakfast any time of day, and I mean any time of day. Although you'll get the typical student crowd post bar if you're trekking in around 2am, all other times of day you get a great mix. The prices are really good as well.
If you like all-you-can-eat buffets than Mother Tuckers (Tuckers Marketplace) is another spot you should check out. The restaurant is located right in the heart of the Byward Market and has plenty of options for food. My personal favourite is heading over for breakfast. There's just something about a breakfast buffet that's hard to beat.
For fine dining, the Whalesbone in the Glebe or the Fish Market in Byward market are both great choices.
Where to Stay in Ottawa:
There are of course lots of different options for accommodations when booking a trip to Ottawa. Most of the major hotel chains are located very central downtown. Because the city isn't very big you can pretty much walk everywhere you need to within 20-25 minutes.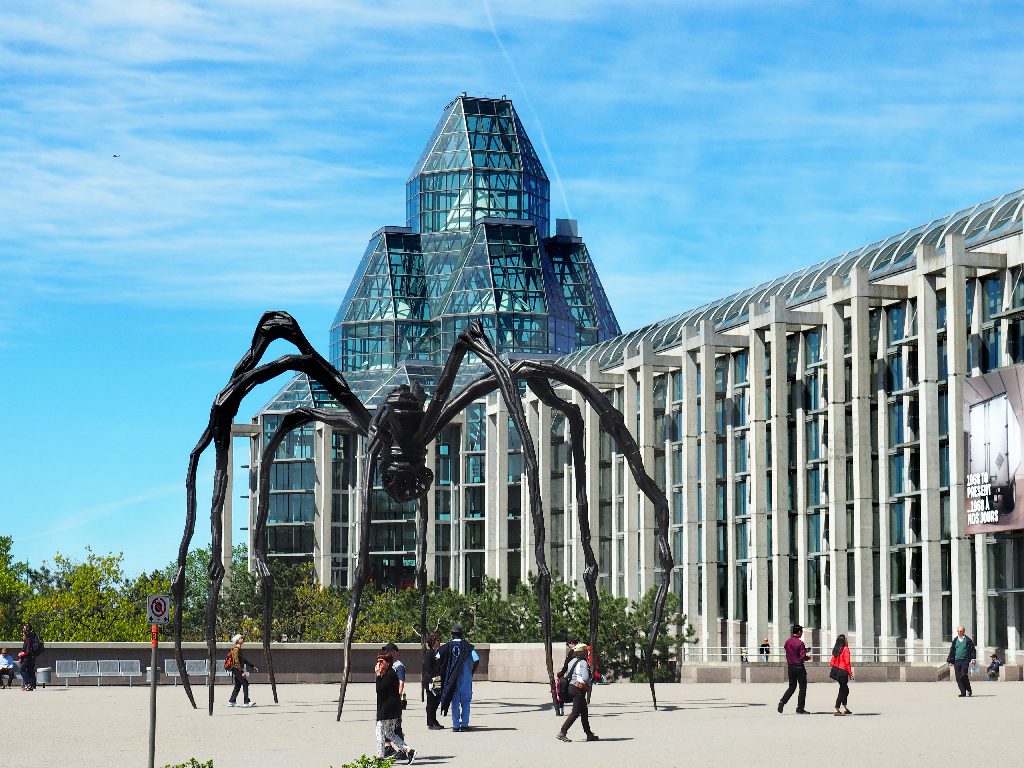 Like all other Fairmont hotels in Canada, the Chateau Laurier is as beautiful and elegant on the outside as it is on the inside. One of the focal points for downtown Ottawa, the Chateau is walking distance to the Byward Market, Parliament Hill and Bank Street (the major street that runs through Ottawa). If you're okay with ghosts, apparently the hotel is haunted by former owner Charles Melville. It was rumoured that Charles had taken a trip to London to buy furniture for the hotel before it's opening. However, he never made it home (nor did the furniture) as he had been traveling on the Titanic!
This was the hotel of choice for my parents throughout my University career when they would come to visit me. While it may not look like much from the outside, the hotel rooms are quite large and all come with fully equipped kitchens. They are located within walking distance of Bank Street and Parliament Hill
This hotel is also perfectly located as the name suggests, near Parliament Hill. In terms of location, you get a good bang for your buck. There's a fitness centre and parking available as well if needed.
If hotels aren't your thing, there are plenty of Airbnb's around as well! 
There you have it! My favourite spots in Ottawa all laid out. Did I miss anything? What are your favourite places to go to in Ottawa?
*This post contains affiliate links, which you can read about on our policy and disclaimer page.