There are so many day trips from London it's hard to choose just one. I find every English town is better than the last. Every time we travel back to England we try to see somewhere new (shout out to my future in-laws for helping to make this happen, basically every time .. they're the best). Obviously whenever we are back in England we stay at Ben's parents but all of the trips I'm jotting down are easily accessible (and encouraged to visit) from England.
With public transportation being so good, it's actually really easy to get outside of the city to see a few things. If you have a few extra days to spare, or even just one, any of these itineraries will work.
Oxford
[Distance from London: 1 hour by train]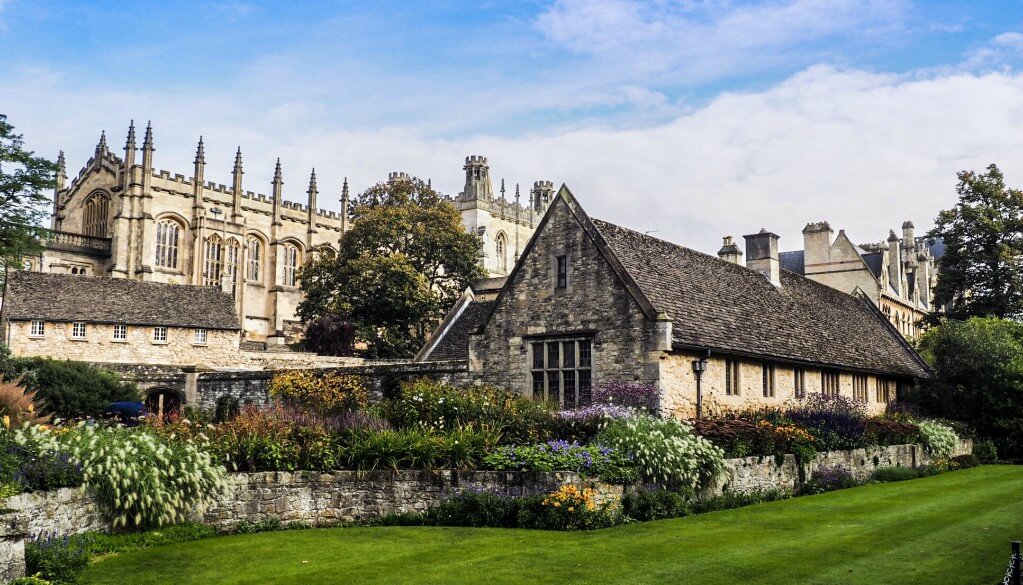 By and large Oxford it one of the prettiest places I've traveled to. I also found it particularly interesting because of its literary and historical significance. Most famously, C.S. Lewis found his inspiration for The Lion, The Witch and The Wardrobe, while roaming the streets of Oxford. Other notable students of Oxford University include; Oscar Wilde, T.S. Eliot, J.R.R Tolkien, Dr. Seuss, Margaret Thatcher, Rupert Murdoch, Stephen Hawking, Bill Clinton, Rowan Atkinson (yup lol), Tony Blair, Hugh Grant, David Cameron and Kate Beckinsale. Whew! That's a mouthful. Needless to say, spending a day in Oxford means roaming the streets among some of Britain's, and the world's most recognized names.
If that's not enough celebrity hunting for you, many famous scenes from Harry Potter were also filmed here. If you find your way through Christ Church College you'll be able to recognize many of the hallways, lunch rooms and courtyards from England's most famous films.
If you're not into celebrity hunting though, Oxford University offers a wonderfully beautiful architectural scene as you stroll through.  Take a walk through Radcliffe Square or the Botanic Gardens and you won't be disappointed. If nothing else, grab a pint at the King's Arm pub where it's rumoured Prince Harry enjoyed a meal and a drink.
Canterbury
[Distance from London: 1 hour by train]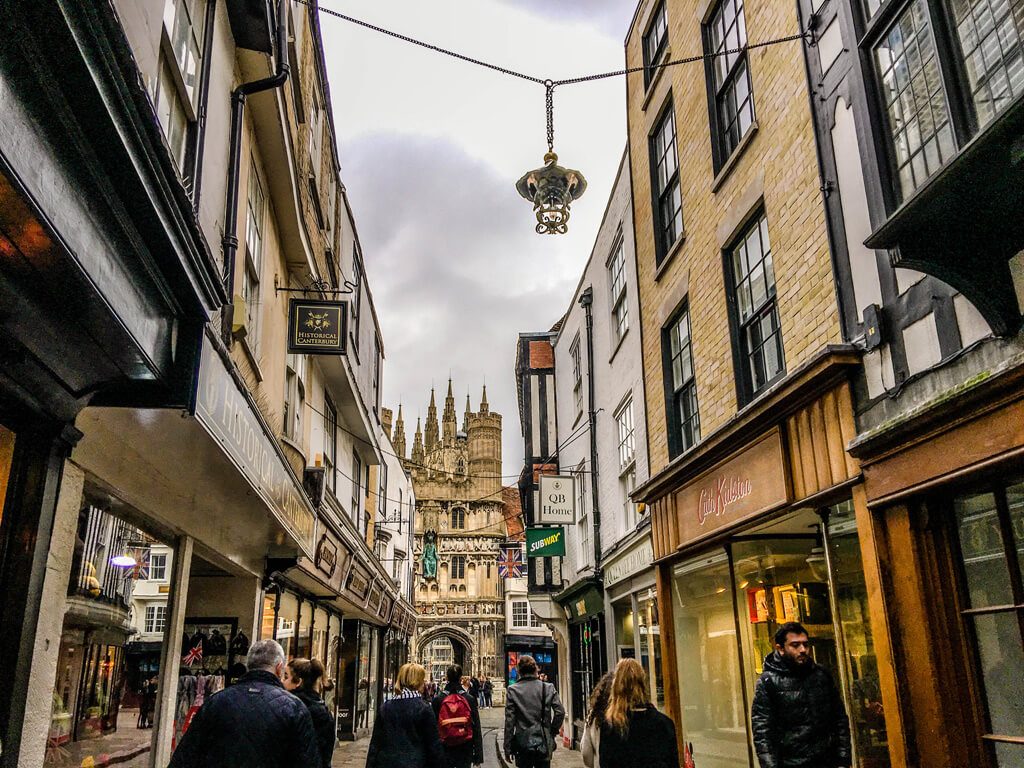 Canterbury is the most recent town I visited on my adventures to England which quickly became one of my favourite day trips from London. I was pleasantly surprised with the little town, it was exactly as I would have imagined it. The city is filled with so much history it's hard to fathom really. There's so much to do in this little town you could easily fill a day.
The most popular attraction is of course the Cantebury Cathedral. It's a UNESCO World Heritage Site and definitely worth the cost to get in. The grounds are absolutely stunning. I strongly suggest you don't miss out on the Crypt or the Great Cloister as those were my favourite parts.
Besides entry into the Cathedral you won't really have to spend any more money if you don't want to. A lot of what you should see in Canterbury can be done from the streets. The buildings are exactly what you would picture old England as being, it's amazing!
Cotswolds
[Distance from London: 2 hours by train]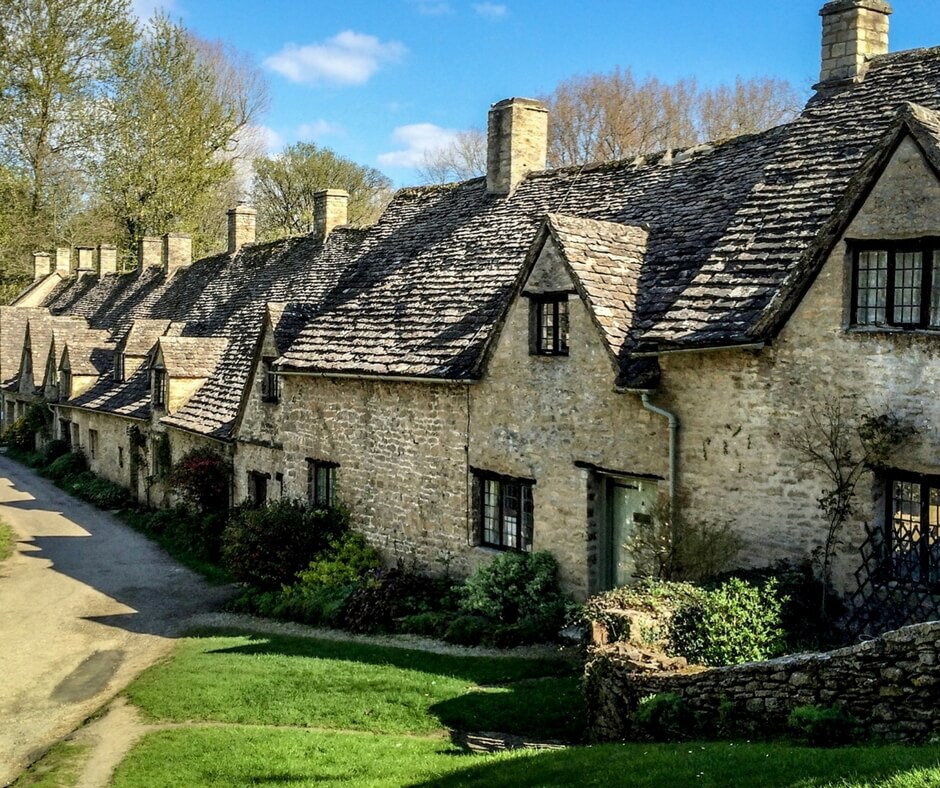 The Cotswolds isn't actually a city, it's a region but all of the little towns are so close together you could probably spend a day or two in the region and see most of what you need to see. I was compelled to visit the Cotswolds after seeing pictures of Arlington Row, the cutest row of houses you seriously have ever seen. Little did I know, the entire region looked like this.
With thatched (straw) roofs everywhere, you'll probably run out of room on your camera. This is the only spot I would really recommend spending more than a day in but if you are short on time you can easily see Bibury, Bourton-on-the-Water or Chipping Camden. Those are the most popular towns in the area.
It's best to visit in the spring / summer but as anywhere, it can get really busy so be mindful of the crowds. We visited in April and the weather was cool but nice and the crowds weren't too crazy at that point.
Bath
[Distance from London: 1.5 hours by train]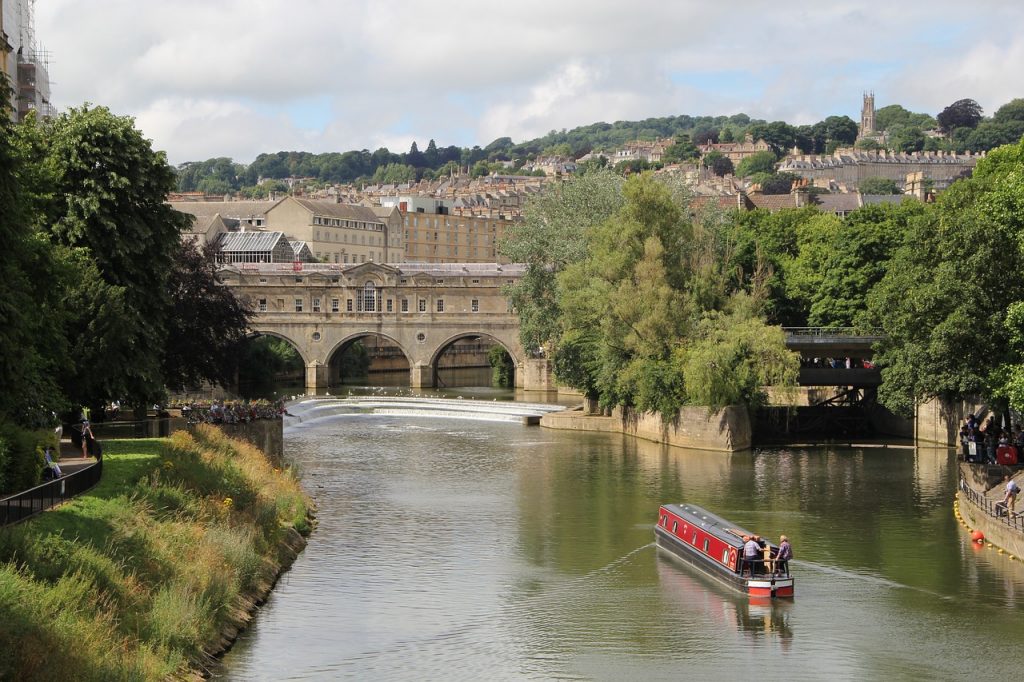 Of all the places I haven't yet been to in England, I'm dying to see Bath the most. The city looks stunning in any photograph I've seen. It's best known for its hot springs and of course the 18th century Georgian architecture. The city itself is also a recognized UNESCO World Heritage site meaning, you must see it!
Once you've explored the city there are also breathtaking landscapes all around with rolling hills as far as your eyes can see. If you liked swimming in the Blue Lagoon in Iceland than you'll (or I'll) definitely love the Roman baths in Bath. To do the baths you'll only need about 2 hours leaving you plenty of time to explore the surrounding city!
Paris
[Distance from London: 2 hours 15 minutes by train]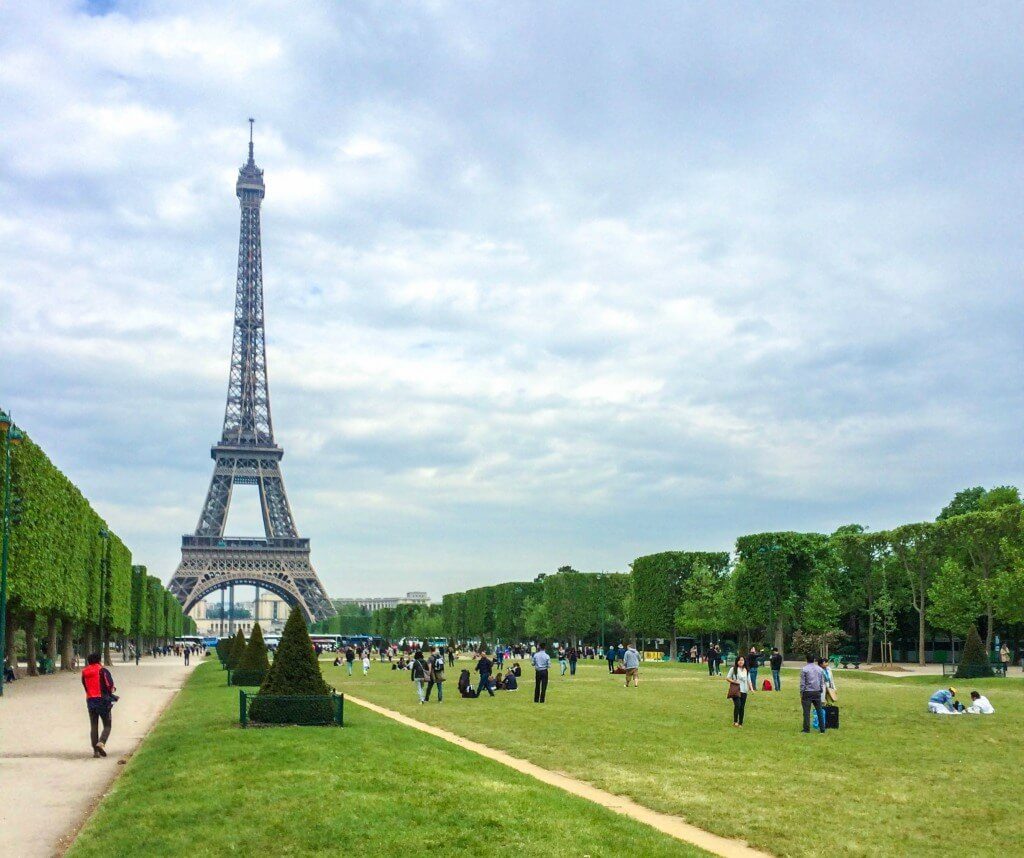 Yup! You can totally go to another country for a day, I mean common, it's Europe. Flights and trains are easy and cheap enough between London and Paris. In fact, for my 25th birthday Ben surprised me with a trip to Paris which was less than 36 hours so I'm here to vouch for the fact that it's doable.
Tick off all the major touristy spots if you've never been before. With such short timing if you want to fit as much as you can into a day you may not be able to go up the Eiffel tower or go inside the Louvre but both are pretty damn impressive from the outside anyways so you're halfway there.
If you've done all the touristy bits then hell, enjoy a glass of wine, a baguette and some cheese and watch the passersby on the Champs de Mars. There truly is no better way to pass the time.
Harry Potter Studios
[Distance from London: 1 hour by train and bus]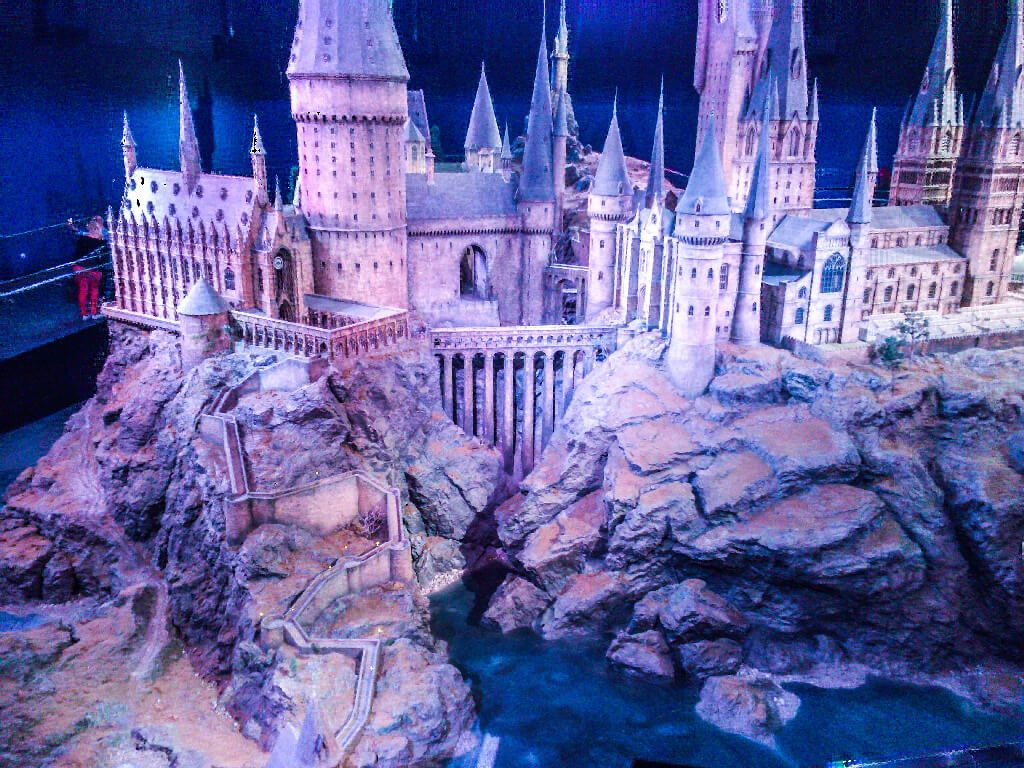 While this isn't so much a city as a destination, you will have to travel outside of London for this but let me tell you, it's SO worth it. As a Harry Potter fan the Harry Potter Studio Tour is one of my favourite things I've done in London.
The biggest tip I have is buy your tickets in advance. They let people into the studios at certain interval slots so if you don't have tickets in advance you could end up waiting around all day to get in. That being said, if you arrive a bit earlier than your allotted time ask to go in a bit earlier, if it's not a super busy day they'll let you!
It's pretty interactive as well and getting to see all of the various props and miniatures used for the films was incredible. The best part was the giant replica of Hogwarts (not life-size though unfortunately).
Cambridge
[Distance from London: 46 minutes by train]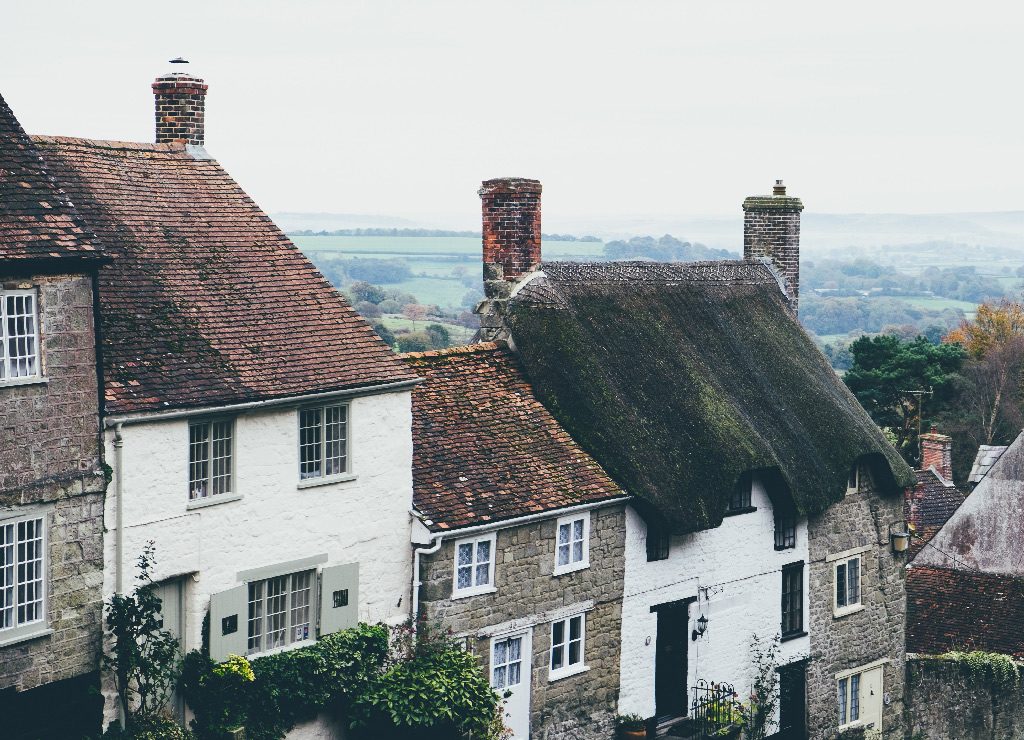 From what I've been told one of the things that would rival Oxford the most (especially in my books) is Cambridge. Home to another one of the most prestigious universities in England,  the architecture around this small city looks beautiful. The difference between Cambridge and Oxford? Not much except size.
Despite being smaller in size, Cambridge makes up for it in history and roster of famous poets, writers, prime ministers and scientists. It seems like the perfect place to lounge by the river, practice your punting or cycling through the small windy streets.
There you have it, my favourite (and most desired) day trips from London. As mentioned, because it's such an easy city to get around you really have no excuse!
*This post contains affiliate links – you can learn more on our Policy and Disclaimer page