I had wanted to visit Oxford, England the minute I knew it existed. There is so much history and academia wrapped up in this little town I knew I was bound to love it. Luckily for me, one of Ben's cousins attends University there (ya he's pretty damn smart), so when he offered to tour us around the answer was a no-brainer.
The city of Oxford is of course really known for the prestigious University. Even driving in you could see that the majority of the activity around the area is focused on the students and the university. In fact it's rumored that Oxford, England is the most expensive city to live in when you consider the average salary to the average home price. This made me really sad because truly I could live in Oxford and be the happiest girl in the world. Everything seemed so posh and eloquent.
Oxford is also well-known for being one of the many filming locations of the Harry Potter films. The minute you start walking through campus you can spot out some of the areas filming took place. Now that I think about it, I'm not sure what I was more excited for; learning the history of the College or seeing the different backdrops to the Harry Potter films.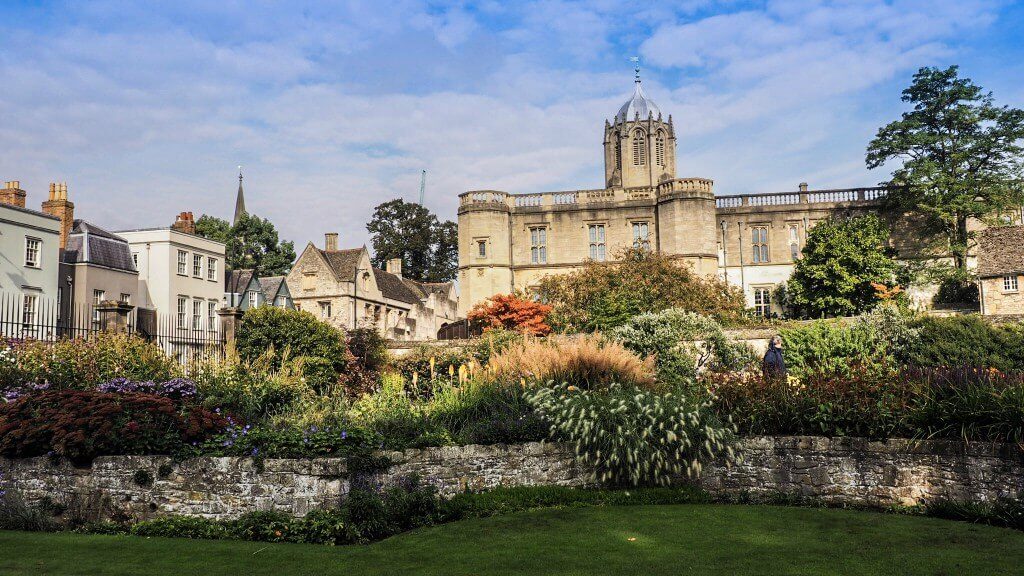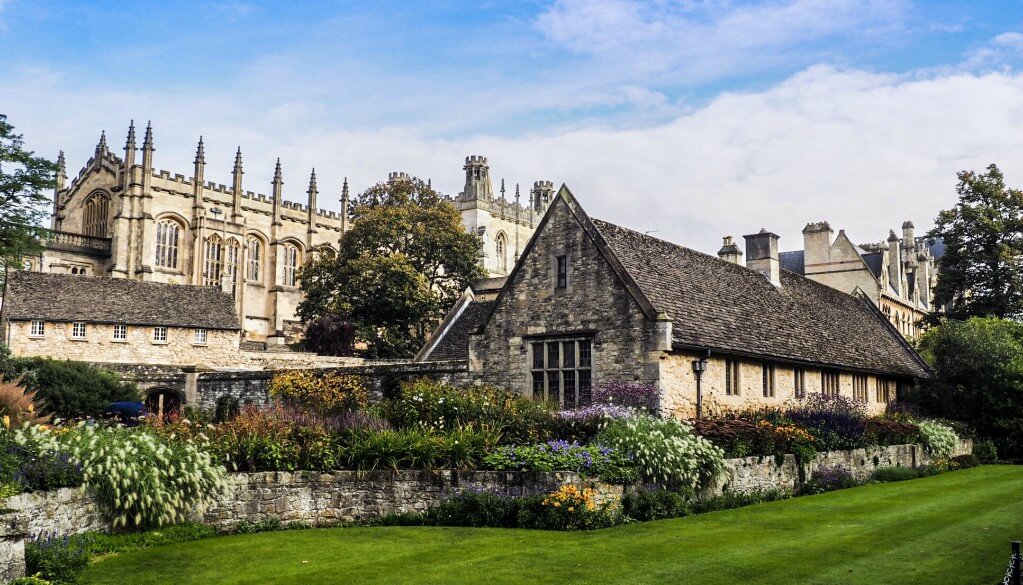 Getting There 
Oxford is located roughly an hour outside of London. While driving in London is rather difficult, once you get outside the main areas it's much easier. That is, if you can get used to driving on the other side of the road. Our go-to source for car rentals is Hotwire, I always find the best deals there.
If you aren't comfortable driving (I wouldn't blame you) than you can train or bus it there as well. The train would be an hour exactly and cost about $60CAD give or take. The bus ride will take you a little longer at an hour and 40 minutes but would only cost you about $15CAD.
Once you get there it's pretty easy to get around.
What to do
One of the best things to do in Oxford is to just walk around the city. There is so much available to see (for free) that you could easily spend the day just walking and be totally happy. However, above and beyond walking around Oxford there are some amazing things to do.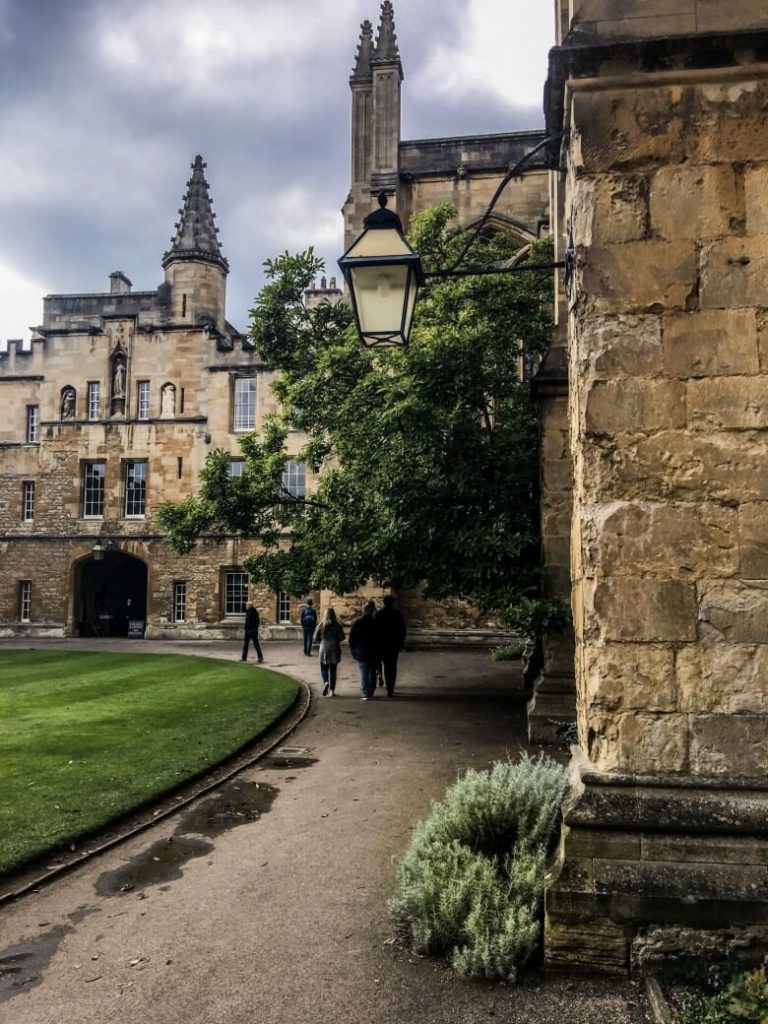 Walking Tour
As mentioned before, we were lucky enough to have been given a free and amazing walking tour from Ben's cousin. Sorry he's not for hire (although if I send him enough requests than maybe he might just succumb). There are walking tours available for Oxford . I'm usually a huge fan of walking tours because you know you'll be walking around anyway, you might as well learn some history while you're at it.
Punt
This was as hilarious as it was fun for us. We rented a boat from a little hut along the waterway and hopped in. We were able to fit four of us in the actual boat and then one of us had to punt. I'm glad I wasn't the one that had to do it because it definitely takes strength and balance.
Follow the water in a big circle and you won't be disappointed. The journey is straight from a Jane Austen novel. The large trees and calming scenery is beautiful as you boat past. Just be careful your stick doesn't get stuck in the mud or you could be falling in!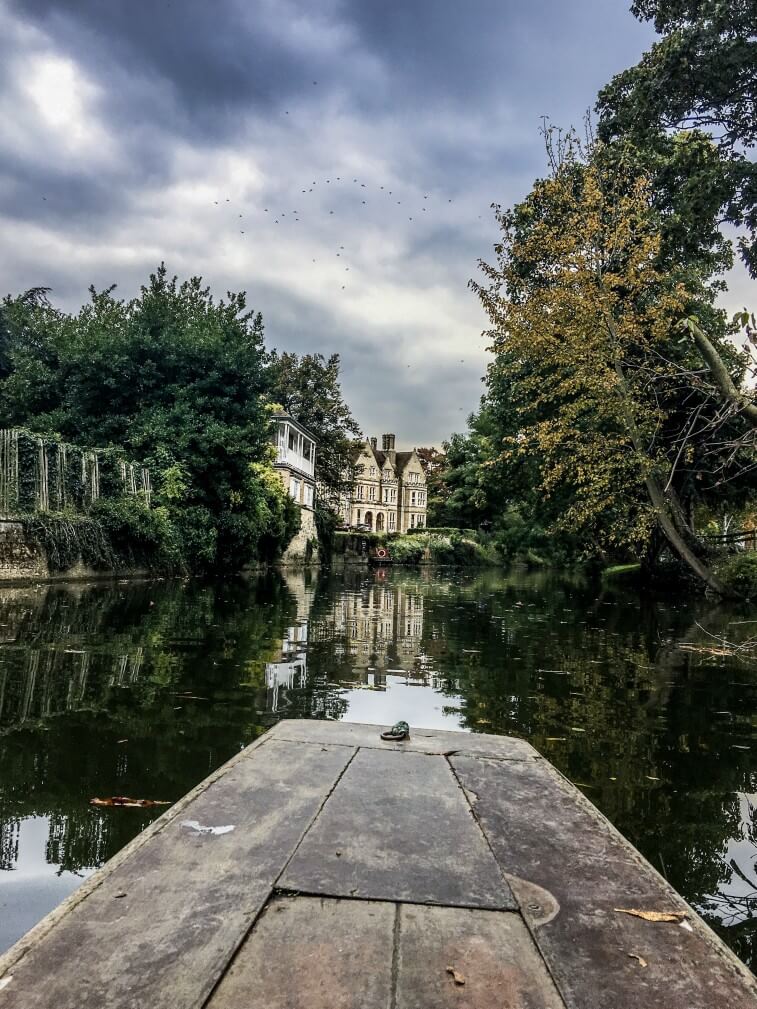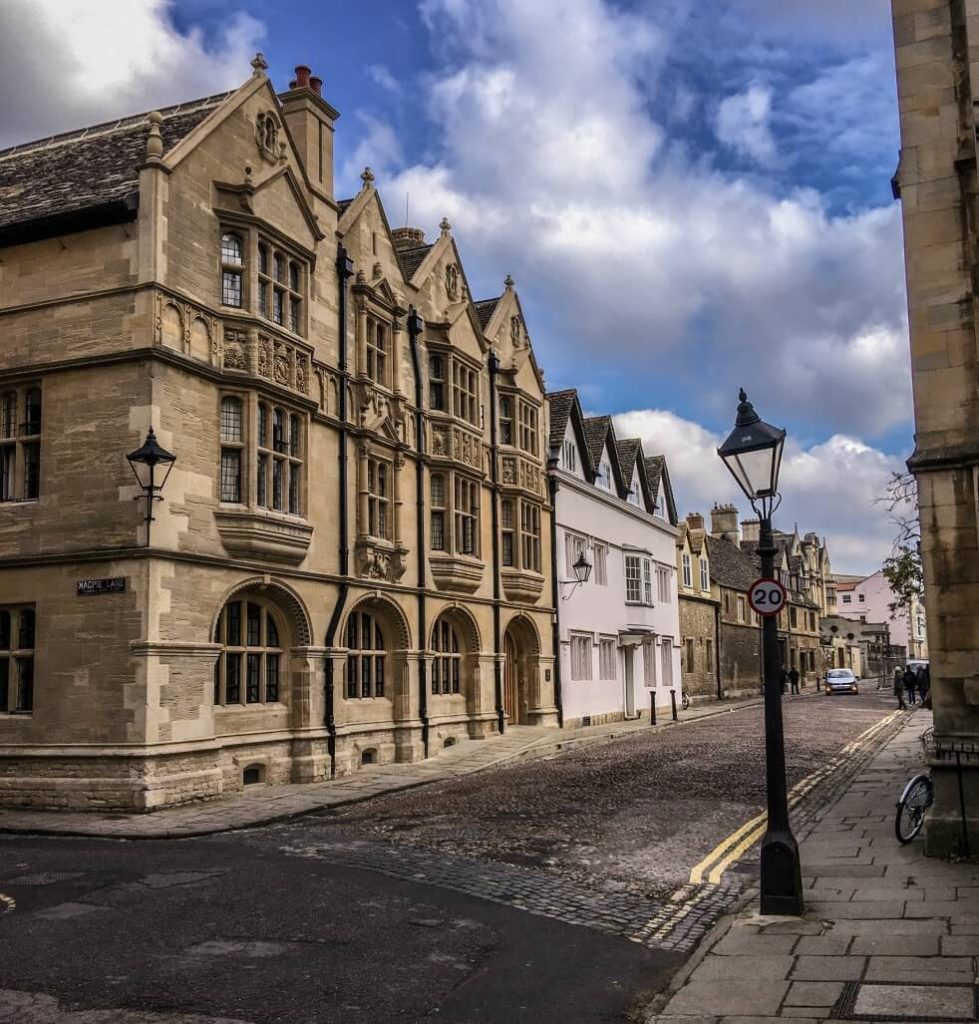 Ashmolean
The first ever public library is actually located in Oxford. The Ashmolean museum has everything from ancient Greek gods to Roman Statues. While I'm not typically a fan of museums I feel like this would be the one to go do considering the history behind it.
Grab A Pint
Duh, you're in England, what else are you going to do but grab a pint of beer? Apparently one of the most famous pubs to drink at in Oxford is the King's Arm. Rumour has it, Prince Harry has actually had a bite here. So basically I've rubbed shoulders with royalty!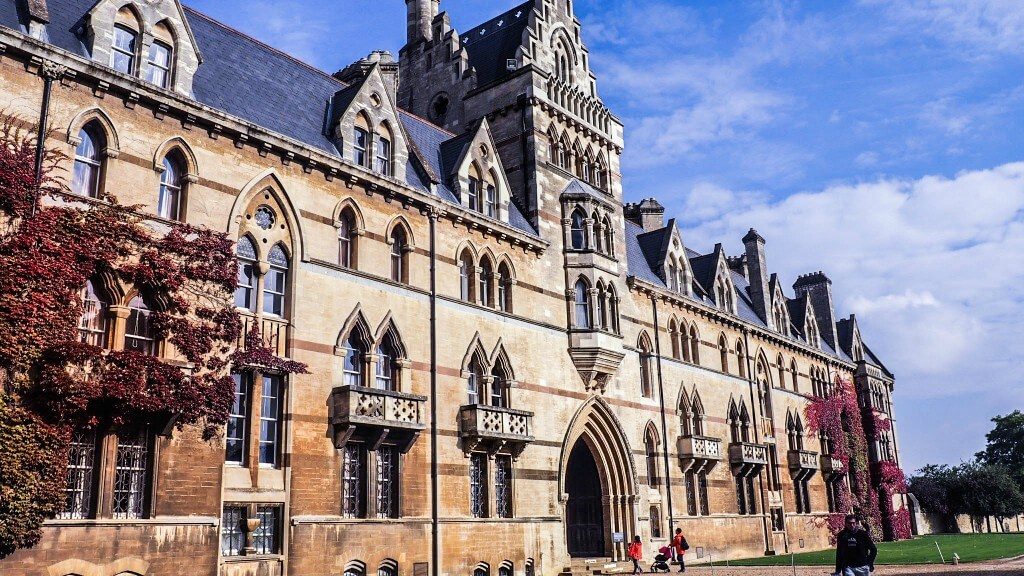 Christ Church College 
This beautiful series of buildings is worth the small ticket price to get in. Many of the Harry Potter scenes were filmed here and you'll easily be able recognize the area from walking the halls. The best part? The dining hall. Walking in you immediately recognize the famous hall, and perhaps even some of the famous faces lined along the wall. Back in the day it's also where Lewis Carroll, the author of Alice in Wonderland taught mathematics.
Radcliffe Square
Radcliffe Square beautiful to walk around. The buildings look even more incredible in person if that's possible. The circular building in the centre is the library. At one point this large building was actually home to every book ever published. Obviously now this has become too difficult a task for the library and so they have moved some of the books off-site but they are available at a moments notice if need be.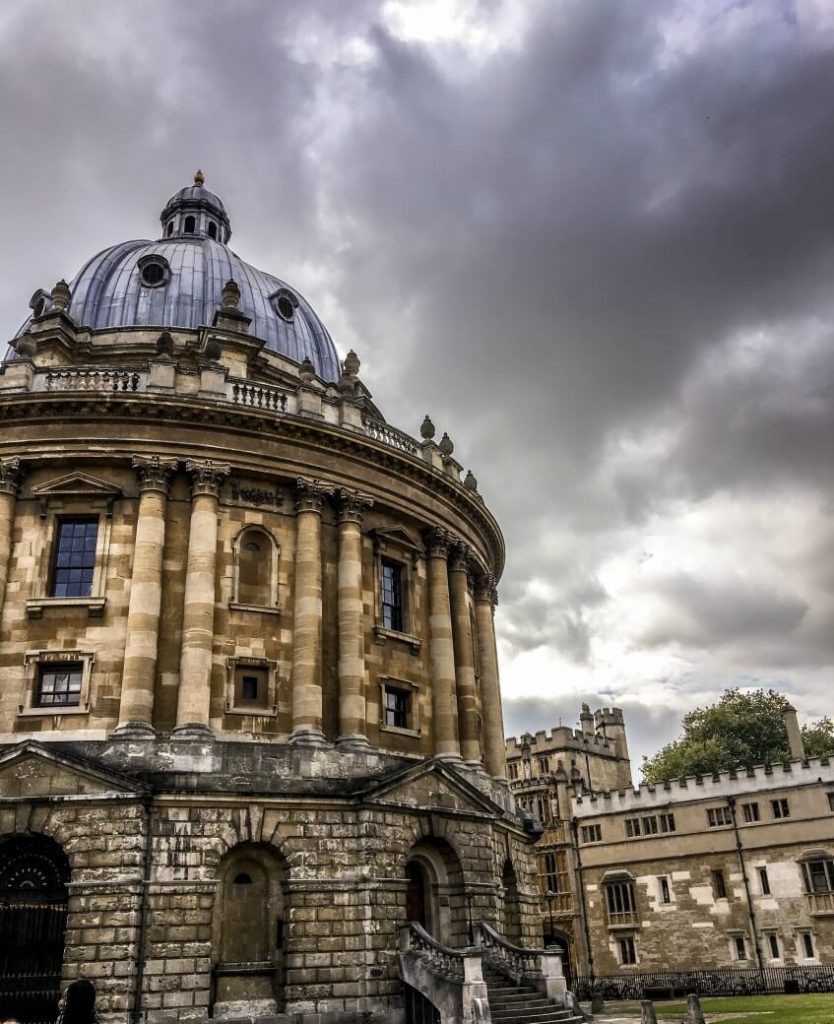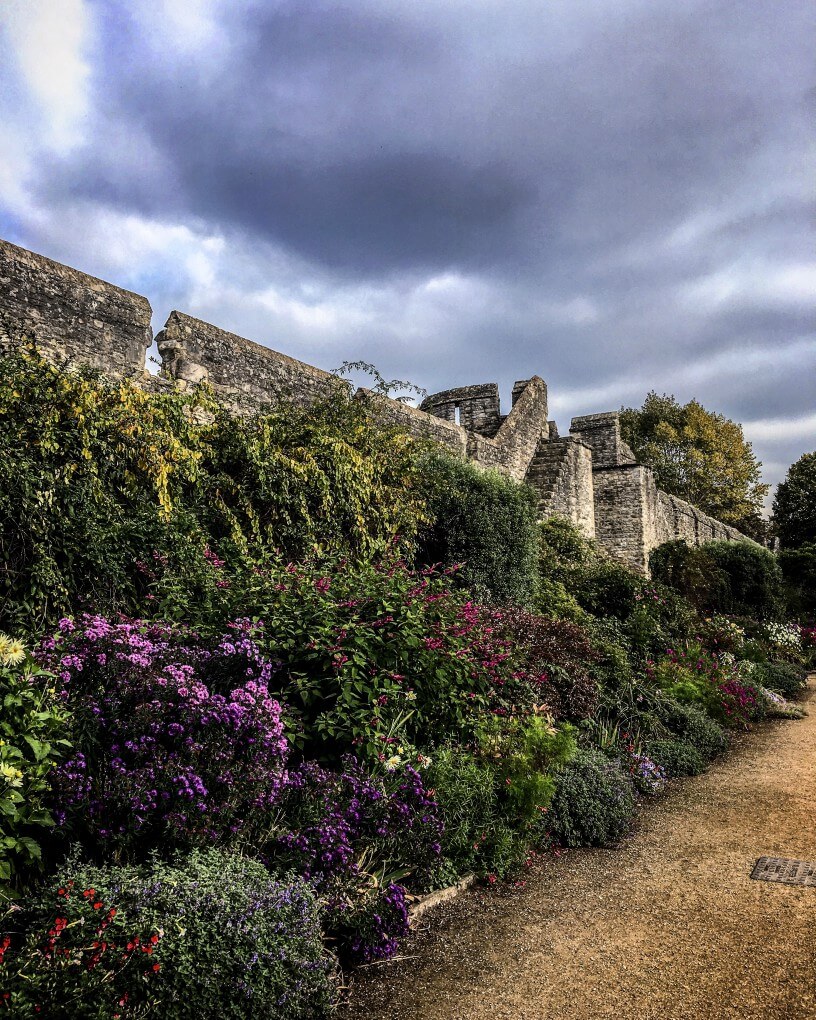 Botanic Garden 
We visited Oxford in October which isn't exactly peak season for garden walking but from what we could see of it, the gardens are gorgeous. Housed within stone walls the lushness of the gardens are serene. It's Britain's oldest botanical garden and located in the centre of the city.
Where to Stay 
If you don't feel like trekking it all the way out to Oxford for a day and would rather rest for a night there are plenty of options. I actually wish we had have stayed a night because there really are some cute places to stay.
Old Bank Hotel: This hotel is rated number one on TripAdvisor for Oxford. This cute boutique hotel offers luxury and elegance to guests. You'll be able to walk everywhere you'll need to as well.
Old Parsonage Hotel: The Old Parsonage Hotel looks like it's right out of a fairytale. The exterior is all old stone covered in beautiful vines and the inside is modern luxury.
Jury's Inn Oxford: If you're looking for something a little cheaper and budget friendly than the Jury's Inn is a good choice. While not elegant, the hotel has everything that you need for a night's stay in Oxford.
See also: 
The perfect London walking route 
7 one week itineraries for Europe