When it comes to finding the top things to do in Las Vegas, your options are endless. However, finding things to do sober, sometimes leaves people wondering, is it possible?
Las Vegas is this crazy spot in America where it's okay to stay up until 7 am, or not go to sleep at all. It's okay to openly stare at passerby's and drink oversized sugary drinks until your teeth fall out. It's even okay spend more money than you could imagine and not think about it until you get home.
Las Vegas is a weird place.
However, what most people don't realize is that Las Vegas has a lot to offer above and beyond the typical binge drinking fest and overall body abuse. A couple of years ago I ventured to America's crazy city for a press trip. Ironically the trip was catering to an audience of 60+, of which I was not.
It was an interesting way to see the city for the first time but truly I think it was the best way. I barely had a drink during my entire stay but I ate delicious food at the top restaurants, watched some classic shows and even visited a museum. Who thought Vegas had so much more to offer?
I do enjoy a night out and a drink every once in a while but Las Vegas never appealed to me. I'm not the type to go on a four-day bender.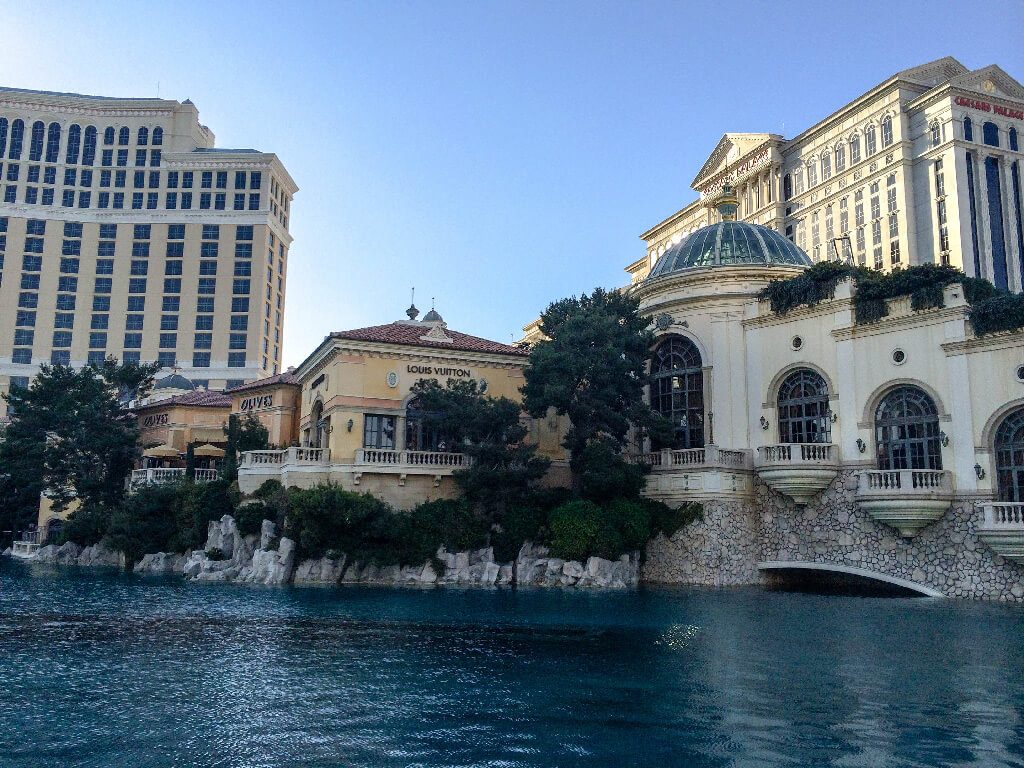 ---
| Activities to keep you busy |
I have to admit, there was so much for me to do in Las Vegas I didn't even notice I wasn't drinking, believe it or not. The days can be long and for many people, blended all into one. The list below are all things that kept me entertained during my time there.
The one thing I will note before going any further is that Las Vegas is seriously expensive. If you're looking for a budget trip, this definitely isn't it. However, if you spend your money wisely it doesn't have to break the bank.
Walk the strip
This is probably one of the only free things you can do while touring around Las Vegas. It also might seem like an obvious activity as well but honestly, there were so many people that took cabs or hired cars everywhere. I couldn't believe it.
Not only was walking the Las Vegas strip good for people watching, you'll get a great opportunity to see what all the different hotels have to offer. Stop outside The Mirage hotel and wait for the giant volcano to erupt or stop by the Bellagio and watch the water fountain show.
I won't lie to you, the strip is everything you would imagine it to be; too big, too colourful, too loud, too busy but yet it all blends together so that you're left stupefied and gaping in wonder.
As an added bonus, you'll get to see some of the best celebrity impressionists in the world.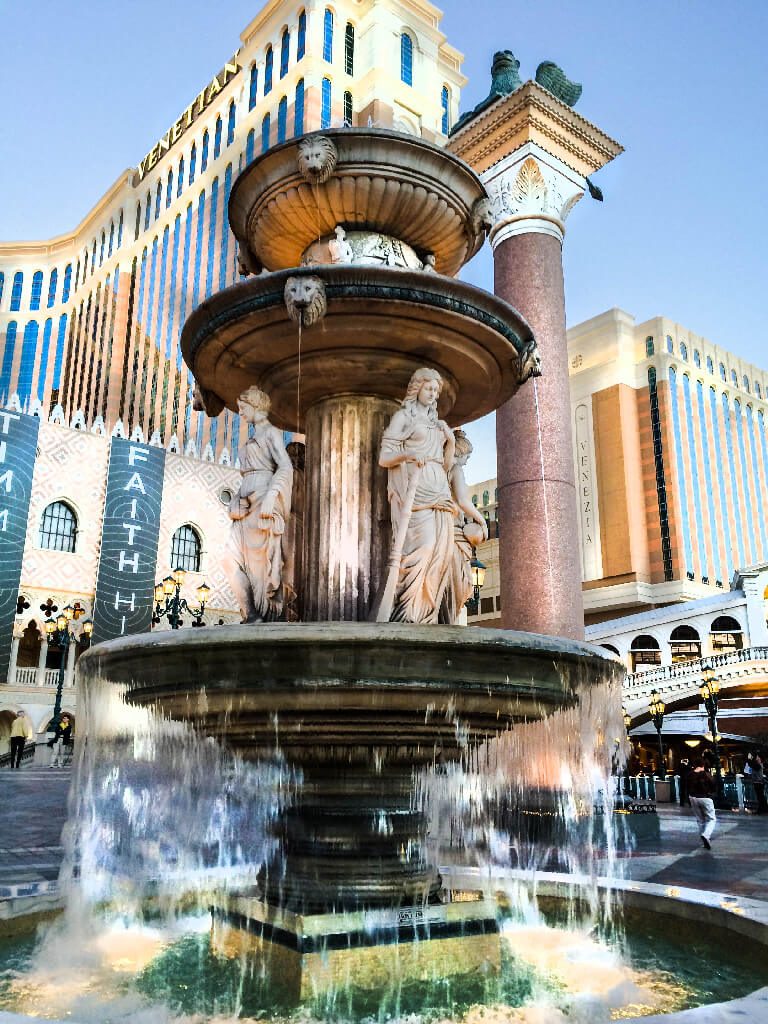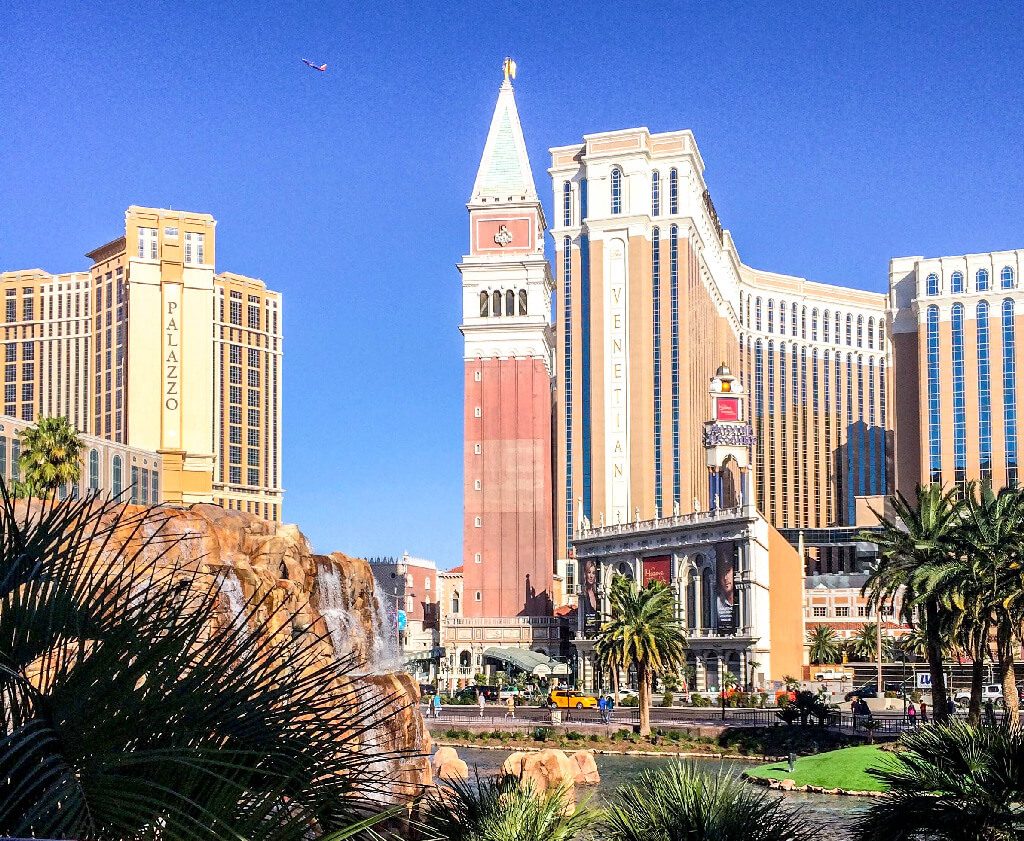 Wander in an around the hotels 
Just because you aren't staying somewhere doesn't mean you can't access the facilities. While there are some things you'll have to pay for, for the most part, you're free to wander around and through the different hotels.
This was one of my favourite things to do because you really got to see how different they all were. Getting lost in the Venetian hotel wasn't exactly the best but it was still really cool getting to see the interior. You'll also get access to the casinos.
Do some research before you travel to figure out where you can visit and what sort of activities the hotels have accessible to non-guests.
Head to Freemont street 
I think a lot of people forget that there is a world that exists outside of the Vegas strip. It's easy to see why when there is so much activity and hubbub centred around one place.
However, Freemont street is the second most famous street in Las Vegas. It got its name from the famous explorer John Charles Fremont. The beautiful street is an entertainment block that is also pedestrian friendly. It's best to head up and visit at night to get a sense of how beautiful the little 'sky' can be.
I was also told the occasionally hold movie screenings on the street so you can sit and enjoy a great movie drive-in style.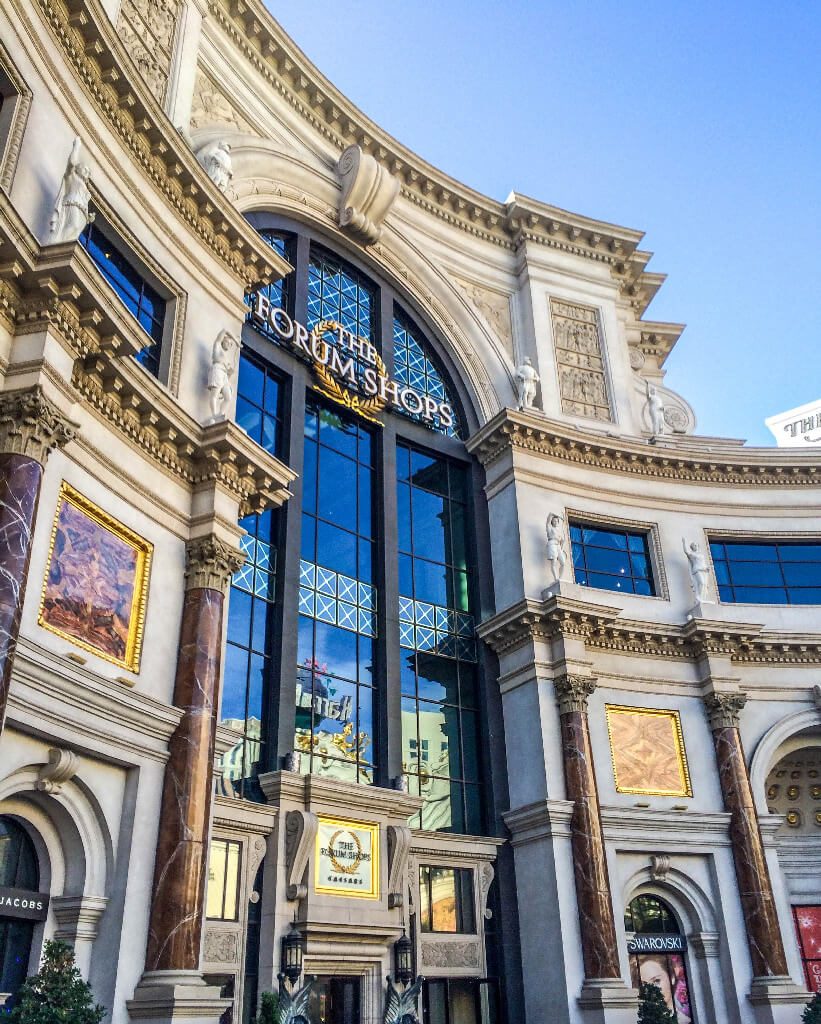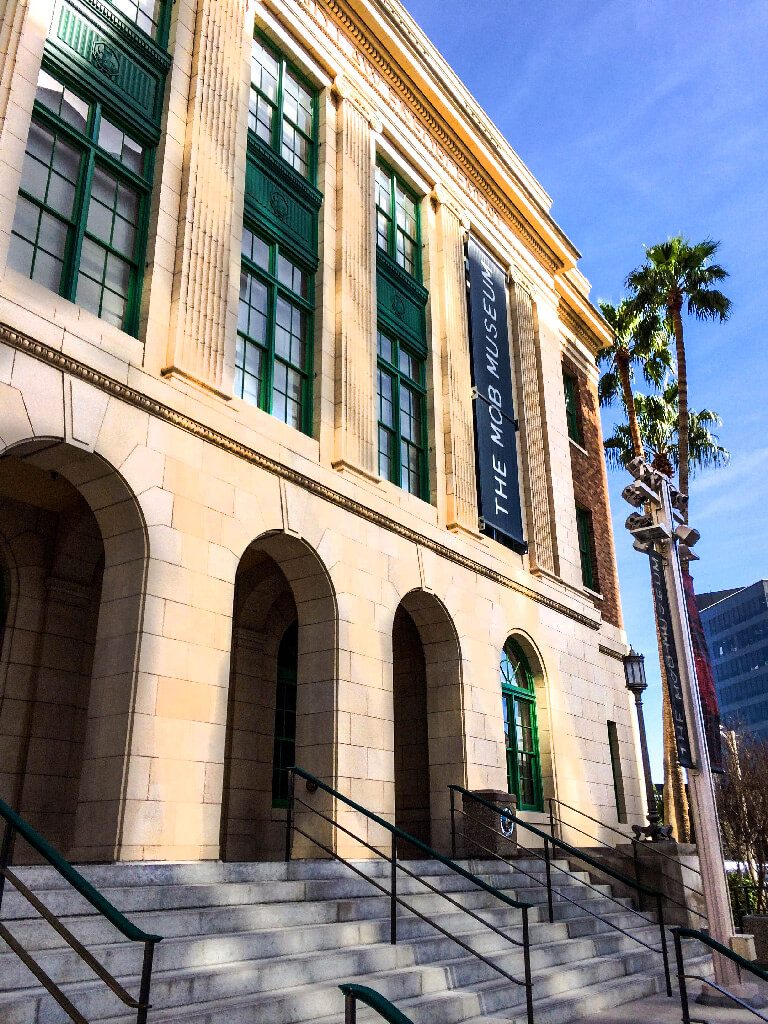 Take a tour of the Mob Museum
The Mob Museum was probably one of the strangest things museums I've ever visited. It was also one of the most interesting.
Located in Old Las Vegas, in an unassuming building, you'll find the history of some of the world's, and definitely the USA's most notorious gangsters. As you follow through the hallways and alleyways of the museum you'll learn exactly how much the mob really contributed to the growth of the United States.
Some of the facts and information you'll learn at the Mob Museum will truly blow your mind. I won't give it away though, you'll have to visit for yourself!
View the Grand Canyon via helicopter
If you've got the budget to do it, tour the Grand Canyon via a helicopter. We took our trip with Sundance Helicopters which I believe are the most popular, if not the only, helicopter tour company in the area.
There are a few different times you can choose to take the tour but the one I did was the sunrise tour. We had to get up at stupid o'clock in the morning (about 4:30/5) to make sure we were at the airport first thing. Just as the sun was rising we took off.
As you fly above the strip you'll pass over the Hooverdam, and the incredible vastness of the Grand Canyon, you'll be truly amazed. The tour landed inside the canyon where we enjoyed a champagne breakfast and had the chance to take all the photos we wanted.
To this day, it's one of the most incredible travel experiences I've ever had.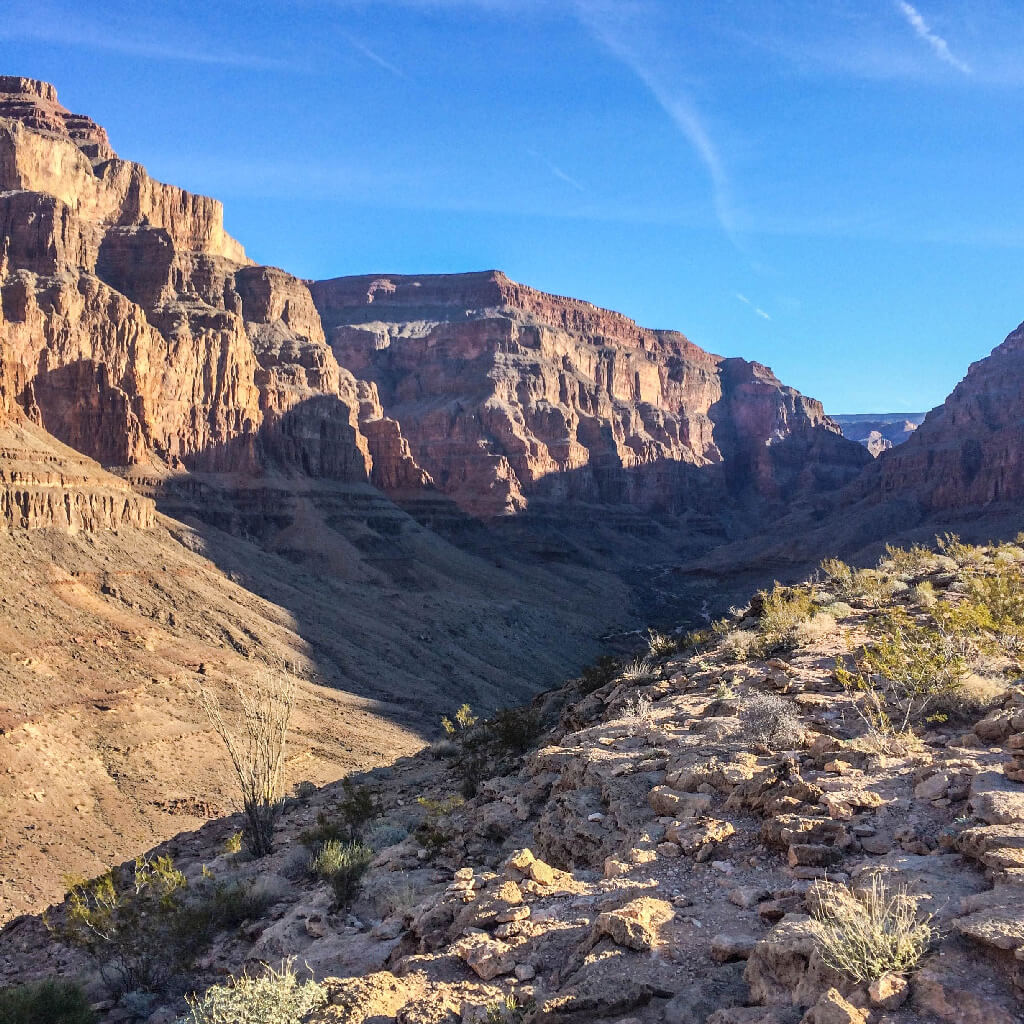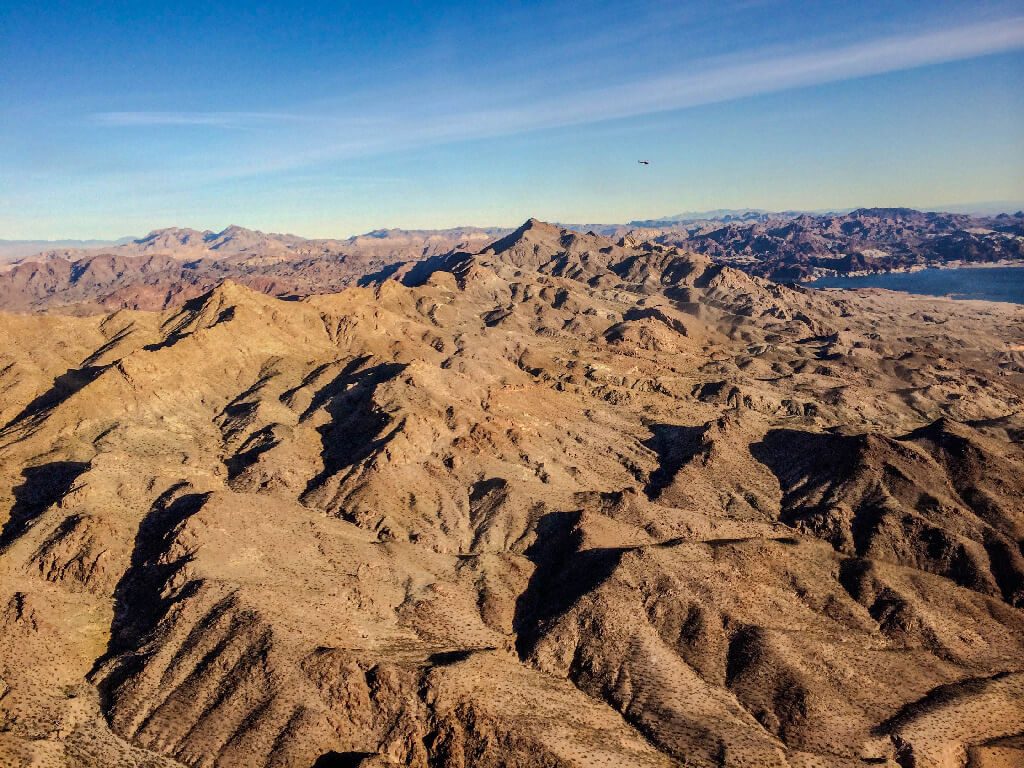 Watch a famous Vegas show
You cannot leave Las Vegas without buying tickets to one of the famous shows. Whether it's a Cirque de Soleil show or one of the many famous singers in residence, you won't regret it.
During our trip I watched The Beatles Love show, the Jersey Boys show and the Celine Dion show. All three were absolutely incredible but I think the best one of them all was the Cirque de Soliel show.
It's worth checking out more than one show though so you get the full range. I was lucky to experience the entertainment of Cirque, the nostalgia of the Jersey Boys and the emotion of the Celine show. It was a trifecta of entertainment really.
Enjoy world class dining
The one thing I didn't realize before visiting was how incredible some of the restaurants were. Even the brunch at the Bellagio, something you would consider to be somewhat normal was incredible. Not to mention Gordon Ramsay's restaurant, Burgr.
Honestly, I couldn't even tell you which restaurants to choose because there were so many delicious ones.
The one thing I will tell you to do is to find one of the restaurants with a sommelier. I was told by waitstaff at one of the restaurants I dined at that Las Vegas has the most number of Sommeliers in one concentrated area than anywhere else in the world. Forgive me if I'm getting that stat wrong, I'm going off memory for that one.
Splurge on at least one meal: With all the amazingly mouth watering, visually pleasing and delectable dishes you can have in Vegas, please do both of us a favour and splurge on at least one. You, nor your tummy, will regret it. Choose anything from brunch at the Bellagio to a burger at Burgr by Gordon Ramsay. There is so much to choose from!
Tip: Las Vegas has quite a number of Master Sommeliers – make sure you take advantage of that fact and pair your wine accordingly
Las Vegas truly is a playground for all ages and budgets. Do a bit of research before you go because there are quite a number of amazingly fun things to do that I haven't mentioned.
Most of all – have a drink or two, gamble a little bit and let your inhibitions get the best of you .. it's Vegas after all!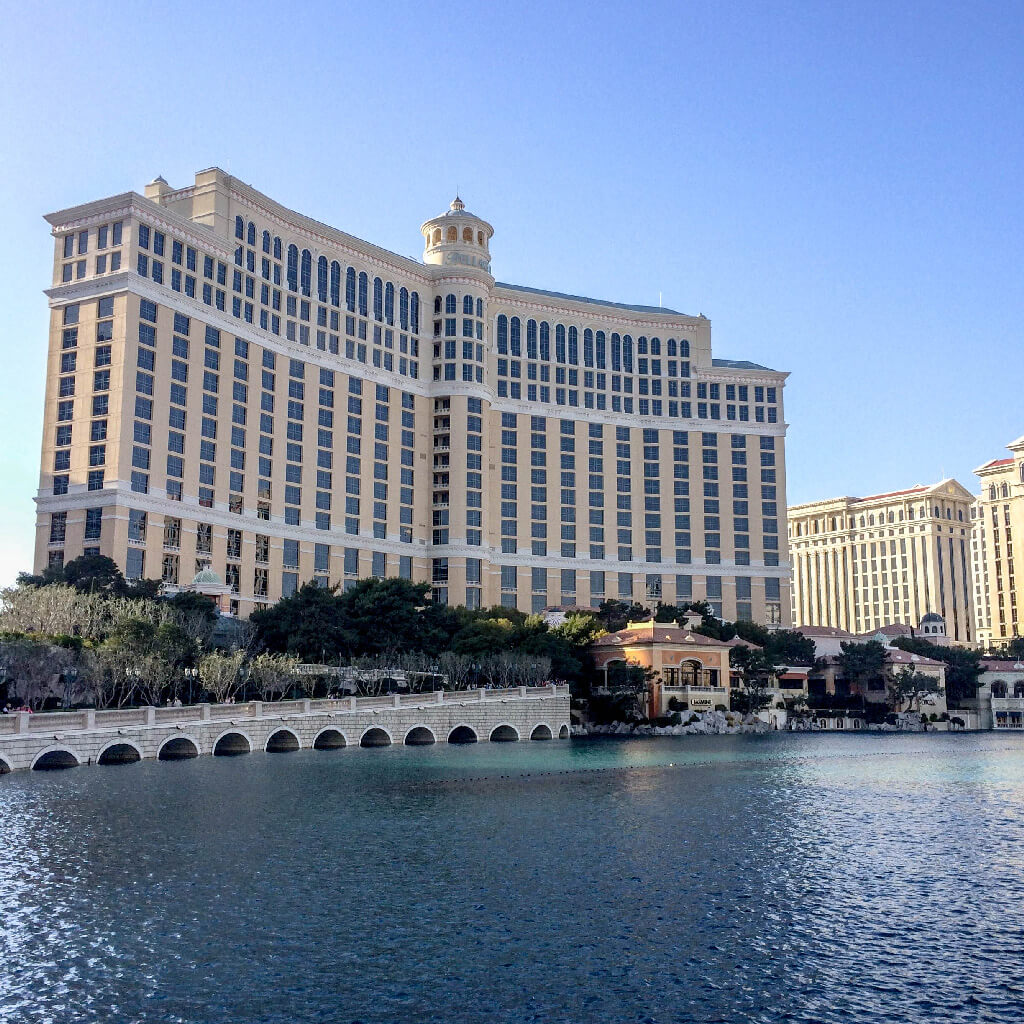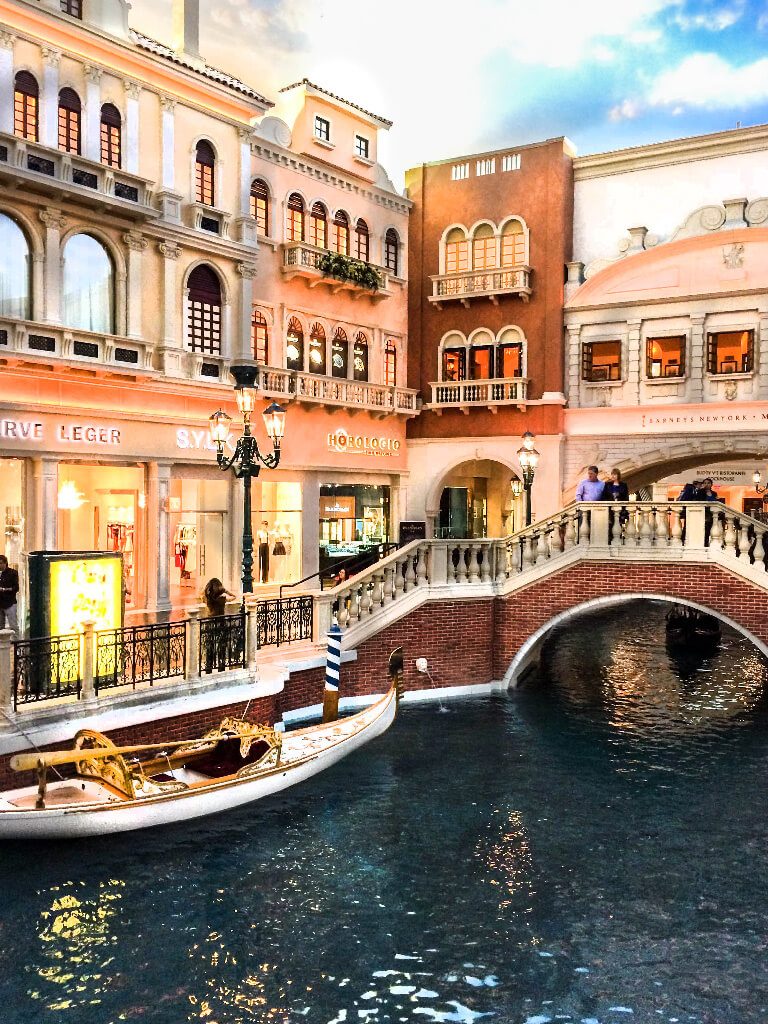 | Where to stay | 
If you're going to visit Las Vegas, you absolutely must stay on the strip. I mean common, you wouldn't travel all the way to London just to stay in the suburbs, would you?
There are so many different options you can choose from that cover all ranges of budgets, styles, and needs.
---
This is where I stayed during my visit to Las Vegas. I couldn't believe the interior when I walked in. As you get through the lobby you're greeted with a beautiful green garden, almost rainforesty, right beside all of the slot machines. Vegas is weird. If you're lucky enough to have a room with a view like I was, consider yourself lucky.
Average price: $300 CAD / night 
---
If you're a fan of Disney World or tiny man made villages than The Venetian Hotel will be the hotel of your dreams. The interior and parts of the exterior are means to look exactly like Venice. Although I've never been, I can imagine it looks somewhat similar. The one downside of this hotel is that it is REALLY easy to get lost. Honestly I took one wrong turn, alone, and I thought I was never going to see real daylight again!
---
The SLS hotel is one of the new hotels on the strip and you can tell. It's shiny new exterior matches its posh interior. If you're lucky enough, some of the rooms have the most incredible views. With a bit of a younger crowd, it's easy to see why the Cosmo Hotel is so popular.
My travel essentials
*This post does contain affiliate links. While I make a small commission from these links, they are at no extra cost to you!