Spending a weekend in Prince Edward County was something I was dying to do for a while now. With its quaint restaurants, delicious vineyards and beautiful views it wasn't hard to see why. After a long, cold, boring winter I felt like I needed to just get away and do something fun close to home so we booked an Airbnb and off we went.
The small region has a lot to offer but is often overshadowed by it's bigger and more well-known counterpart: Niagara-on-the-lake. Having now been to both, I would probably say I would prefer to spend a weekend in Prince Edward County. The area has more boutique restaurants, hotels and wineries for you to experience. I also found the people super friendly. While you do need a car in order to get around the area, it's all pretty accessible.
Prince Edward County is easy enough to see in a weekend if you're traveling from Toronto as it's only a 2 hour drive, and an easy one at that. It's located on the other side of Lake Ontario from Niagara and Niagara-on-the-lake so you need to travel North East our of the city instead of South West.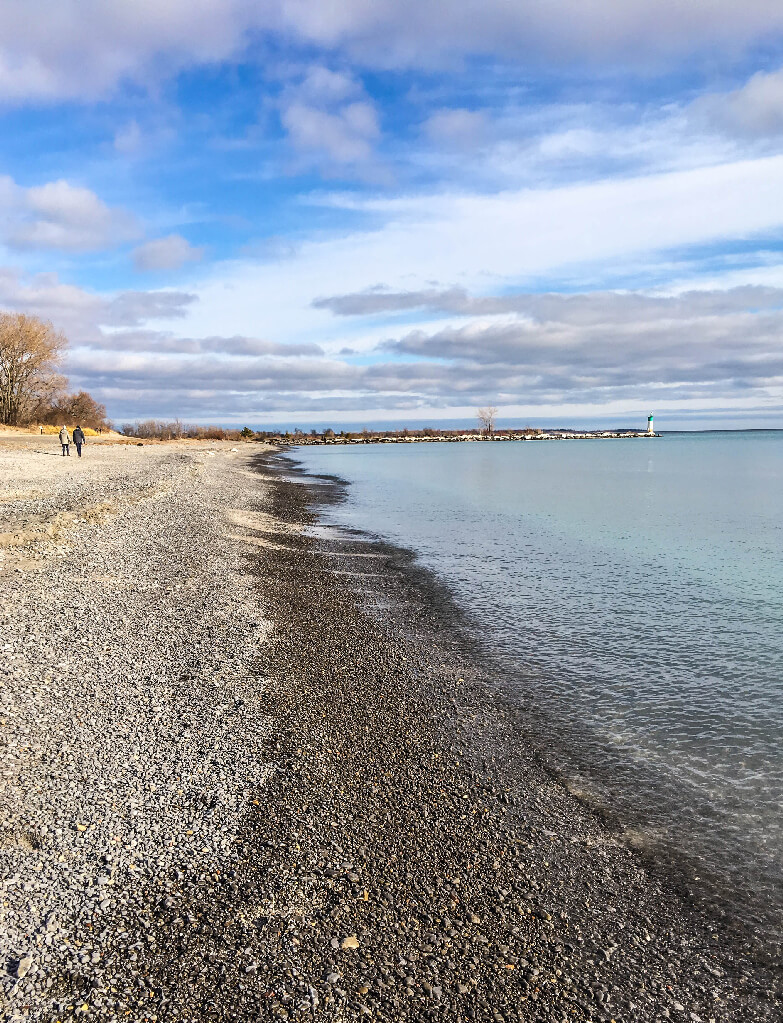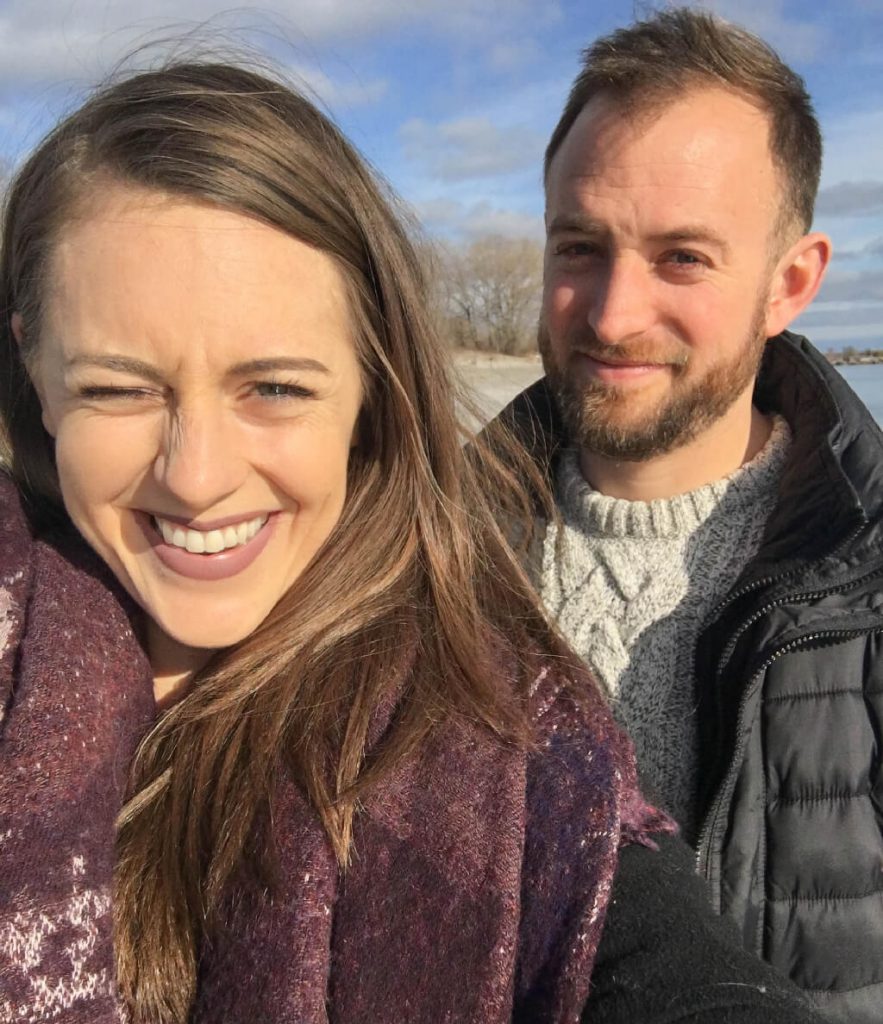 Getting there: 
You can drive to Prince Edward County from most major cities in Southern Ontario or North Eastern United States. The highways between the major cities can get busy during rush hour or on the weekends in the summer but other than that the drive can be pretty easy.
Toronto: 2 hours
Ottawa: 2.5 hours
Montreal: 4 hours
Detroit: 5 hours
New York City: 7 hours
If you're too far to drive, Toronto or Ottawa are your best bets. The drives are easy but flights are often cheaper going into Toronto because it's a bigger airport with more flight availability to choose from.
What to do for a weekend in Prince Edward County
Being that Prince Edward County isn't necessarily a large place you can very easily visit for a weekend and see everything you want to see. Whether you plan on camping or staying at a hotel there are lots of activities to keep you occupied all weekend long.
Wine Tour 
You simply can't visit Prince Edward County without tasting some of the delicious wines native to the region. You can always hire a bike and bike through the region. I haven't done this but I've heard from others it can be a bit scary because most of the time you're actually biking along a highway for most of the trip. A car would probably be more recommended as long as you have a designated driver.
Be sure to make a list of all the places you want to visit before setting out so you can plan your route accordingly. All of the wineries will have tasting menus that are usually only $5-$7 and that usually gets you 3-5 samples. When we visited, we went to a few of the bigger wineries; Sandbanks Estates Winery, Casa-Dea Winery and Huff Estates.
Taste Trail 
If there's anything Prince Edward County is known for possibly more than its wine is the food. There are so many delicious restaurants around that the tourism board created a trail that you can follow to try as many as you can! Make sure to visit their website to scout out where you want to go. Honestly there are so many amazing places to eat it's truly hard to pick just one, or two, or three.
Wellington Beach
Just outside of the main strip in the town of Wellington is Wellington Beach. It's not necessarily a beach you can lay out on and enjoy the sand but it's a beautiful spot to hang out nonetheless. Grab some local food, set up a blanket and have a picnic it's the perfect spot for some amazing views.
Sandbanks Provincial Park 
Unfortunately we didn't get a chance to visit the park during our visit but we've heard amazing things about it. It's located just outside of Picton in Prince Edward County. Unlike Wellington Beach, Sandbanks is known as being one of the nicest beaches in Ontario. You can even camp nearby if that's what you're into. If not there are plenty of vacation rentals located in the area.
Artists Trail 
Similar to the Taste Trail put together by the tourism board, Prince Edward County has an Artists Trail. With so many talented people in and around the Prince Edward County it's easy to be entertained as you travel along the trail. The path will take you through a variety of different types of art, all more beautiful than the last.
Where to eat 
Wellington Bakery
On our last morning as we headed out of the region back to Toronto we decided to stop into this little bakery for breakfast. We were not disappointed. The owner is a fun loving man, retired, who migrated to Prince Edward Country from Ottawa. He actually owned a bakery in Ottawa and loved making delicious pastries so much he found himself opening up another in PEC. As we stood there trying to decide what delicious treat we were going to indulge in he told us to wait 5 minutes. He had Chelsea buns in the oven ready to come out. I had never tried a Chelsea bun so I was curious, especially if I was getting them as fresh as possible. I don't think I've ever had something so delicious. They are almost like cinnamon buns but way better. All this to say, a stop in at the Wellington Bakery is a must!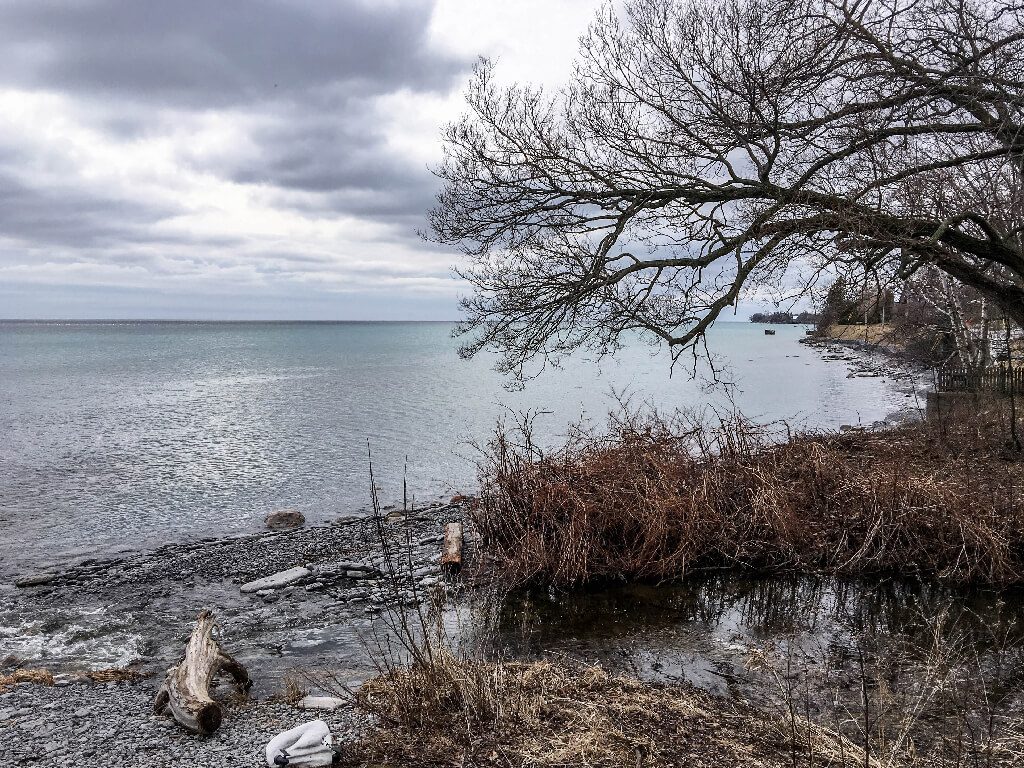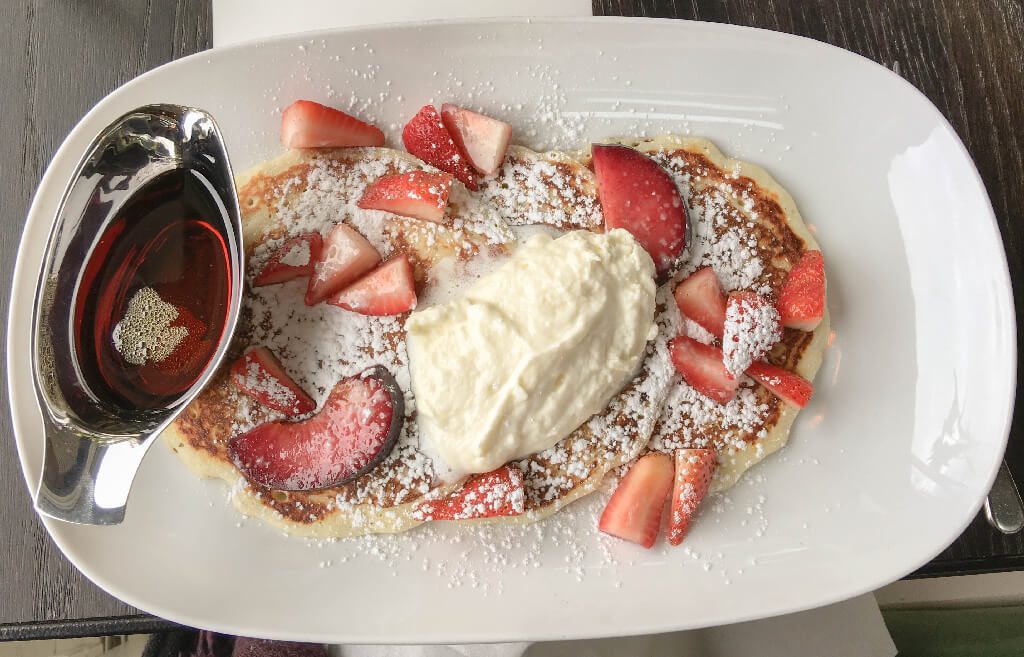 Drake Devonshire
The restaurant located in this quaint hotel is one of the best places I've eaten at. If you're lucky enough to get a beautiful view like we had you won't want to leave. If you're more interested in a view then I would suggest visiting for breakfast or lunch because you can't see much out of the windows at night. The food is delicious and filling without leaving you stuffed. We started with a sampling of their homemade scones. The tiny baked goods melted in your mouth and could have rivaled some of the best scones in England. Ben had the chicken and waffles, scarfing them down so quickly he barely talked, they were that good. I ventured a bit outside of my comfort zone and chose the pancakes. Topped with homemade cream, the pancakes were the perfect amount of sweetness paired with my glass of local wine.
East & Main 
We hadn't planned on eating here but I'm so glad we did! East & Main is located around the corner of Drake Devonshire. The restaurant has a romantic and cozy feeling, that you can't help but feel comfortable in right away. The menu is a bit on the pricier side but well worth it. We both had one of the best steaks, probably ever. The wine pairings were great as well.
Where to stay for a weekend in Prince Edward County
There are so many places to stay in Prince Edward County it's really hard to just choose a few. Whether you're looking to stay in a quaint hotel or a unique Airbnb there are a number of options but below I've listed ones we'd recommend the most.
Drake Devonshire
The Drake brand fits in well in Prince Edward County. The brand is known for its attention to the arts, blending together hipster and upscale decor for spaces that keep the eyes happy with so many different unique artifacts and pieces to look at. It's the place I've never stayed but so badly wish I had. We were taken on a tour around the building and it was outstanding. The rooms are all different, the hotel has tried to keep as much of the original 1800s structure as possible but has also mixed modern furniture and decor. The rooms fill up SO fast right now they are booked every weekend until November! Crazy. I hope to stay here one day, it's such a chill spot.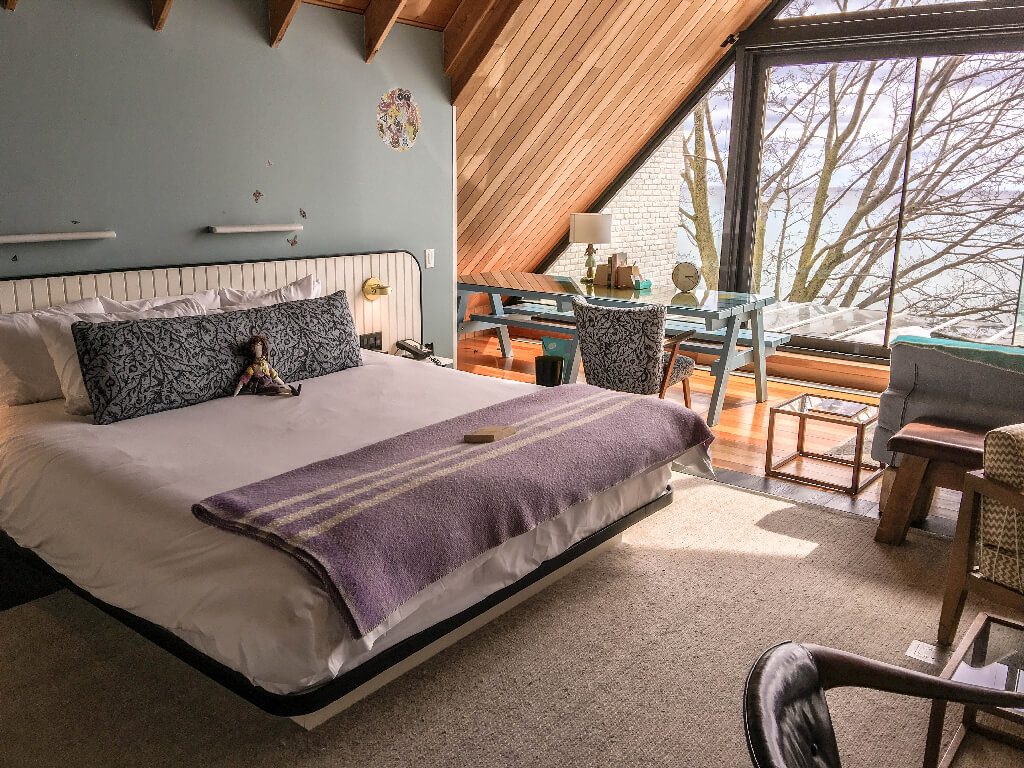 Angeline's Inn 
This boutique hotel only has 5 rooms but each room is uniquely decorated. It's the perfect place for a quiet weekend away from the city. Like the Drake Devonshire, Angeline's Inn has (apparently) an amazing restaurant on the property with delicious homemade meals.
Cabin on the Creek 
This is where we stayed during weekend in Prince Edward County. We were not disappointed. The building has 5 different rooms to choose from. They are all much bigger than a typical hotel room with modern decor. The rooms were also walking distance from East & Main and the Drake Devonshire which was really convenient for drinking ;).
Have I convinced you yet that you absolutely must spend a weekend in Prince Edward County ?