When we decided to take a long weekend trip out East, we only have one day in Halifax based on the crazy itinerary I had created. I had been wanting to visit Halifax for so long. It was one of the only major cities on the East Coast of Canada I had never seen and I was dying to get out there. Located in the province of Nova Scotia, Halifax is known for its culture, scenery, and coastline. As a University town, there's no surprise that Halifax actually has more bars per capita than any other city in North America. Go figure.
Located in the province of Nova Scotia, Halifax is known for its culture, scenery, and coastline. As a University town, there's no surprise that Halifax actually has more bars per capita than any other city in North America. Go figure.
The city also boasts quite a bit of Canadian history. Back many years ago, it was the major port of call for European travelers. Anyone who was immigrating to this large country would have to pass through Pier 21 before venturing on. Later, during the World Wars, it was also where the majority of Canadian naval and soldiers departed from. Those two reasons alone help to attract quite a number of tourists every year.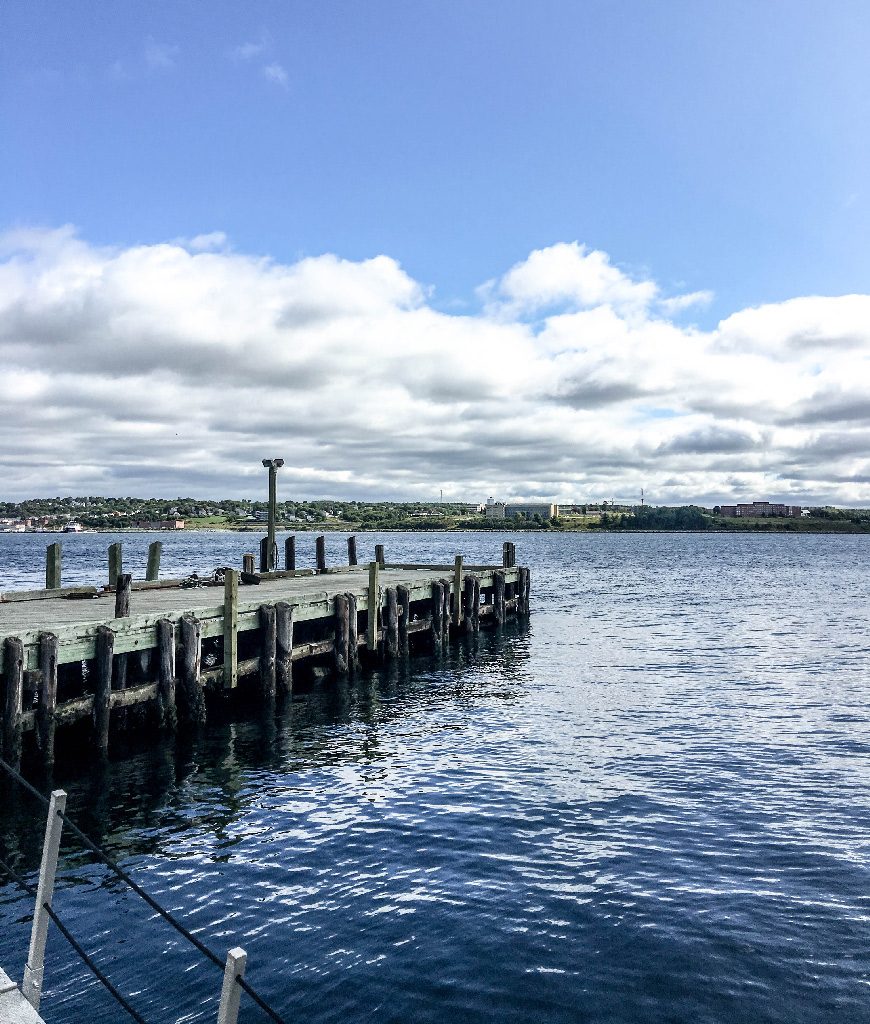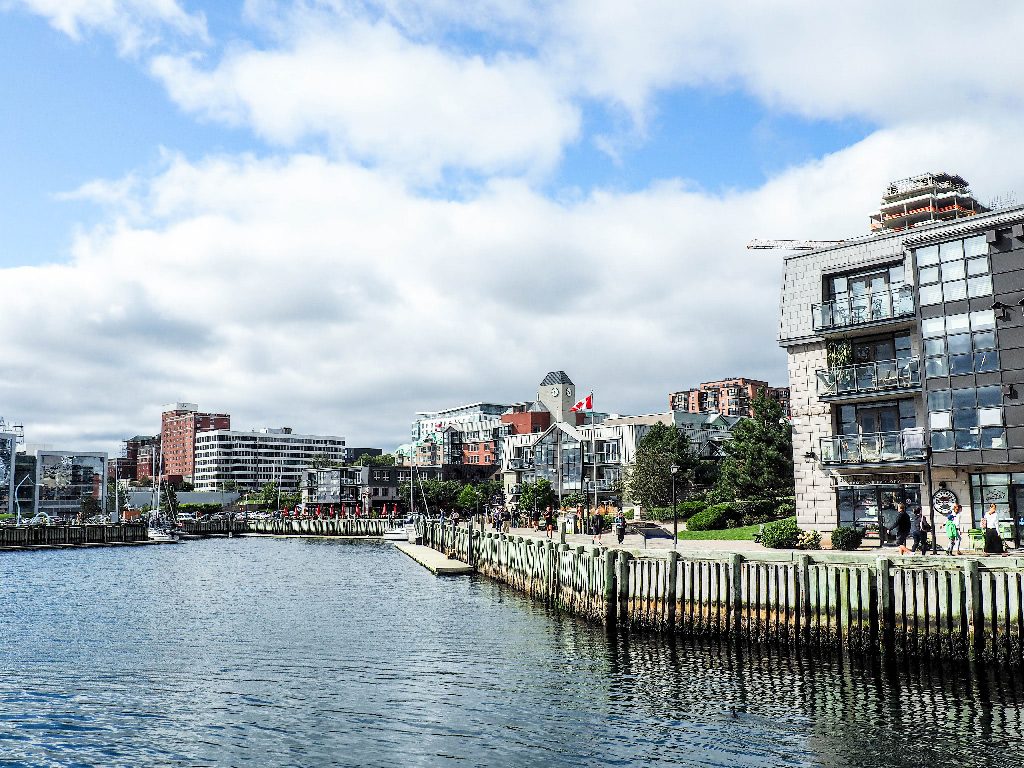 Halifax as a city isn't very large. We actually only spent 3 days total on mainland Nova Scotia and felt as if we had seen everything. That included about 24 hours total in Halifax. Plus, the city is pretty walkable so you can get everywhere you need to be quite easily.
I would never say I know a city well when only visiting for 24 hours, I mean how could you, but 1 day in this beautiful coastal town will give you a really good sense of what it's all about. If you're short on time I wouldn't recommend staying much longer because there are so many other cute places in Nova Scotia to explore.
---
| What to do |
Pier 21:
Pier 21 acted as Canada's gateway to newcomers between 1928 and 1971. It's been said that over one million immigrants passed through this pier in search for a better life on new soil. It's basically a smaller version of Ellis Island. Years later, the space has now transformed into the Canadian Museum of Immigration where Canadians like myself can get a better history of our ancestors.
Seaport Farmers Market:
As part of the spaces revamp you'll also find a farmer's market that's very active on Saturdays, a distillery, and several shops. If you're no stranger to crowds, the best time to visit Pier 21 is mid-morning on a Saturday where you'll really get a sense of community with local buskers and food merchants about.
Halifax Waterfront:
This was one of my favourite spots we visited during our one day in Halifax. All along the waterfront, the city has reconstructed it to be a pedestrian walkway. You'll find tons of tiny shops, restaurants, and amazing views as you walk along. It's really a great spot to spend an afternoon if it's really nice out. Make sure not to miss grabbing an ice cream from Cow's Creamery. Another spot to stop at is 'The Last Steps' memorial. It's the spot where so many soldiers took their last steps on Canadian soil before venturing off to war. It gave me chills because the city has also ingrained footprints leading right to the end of the dock.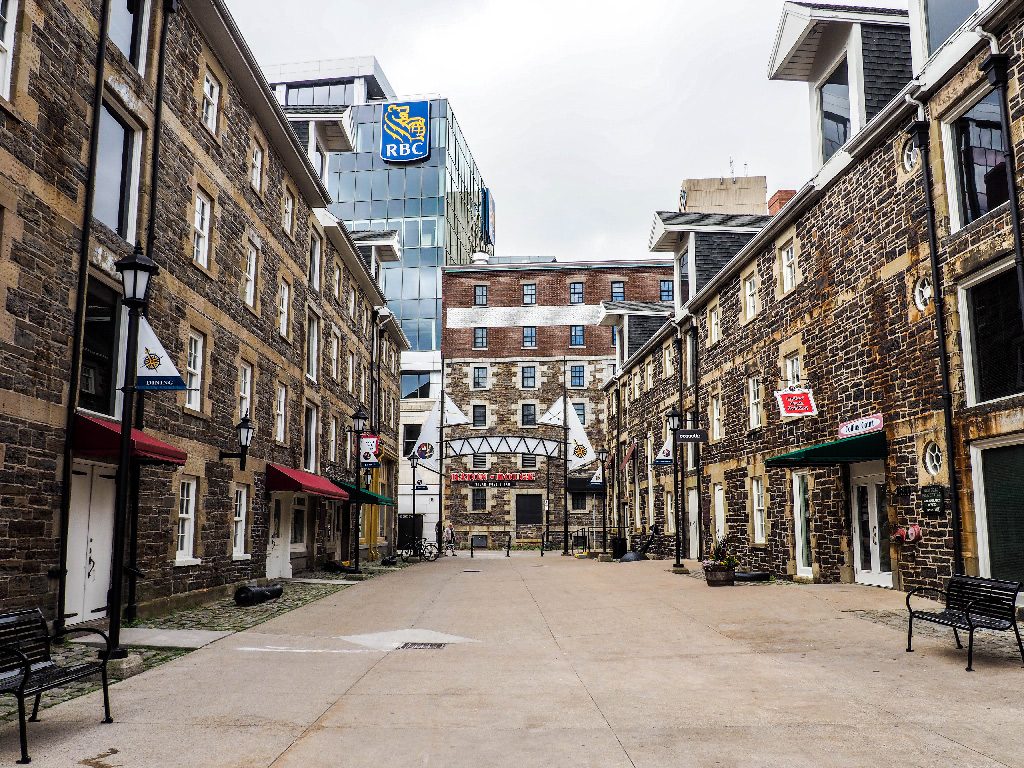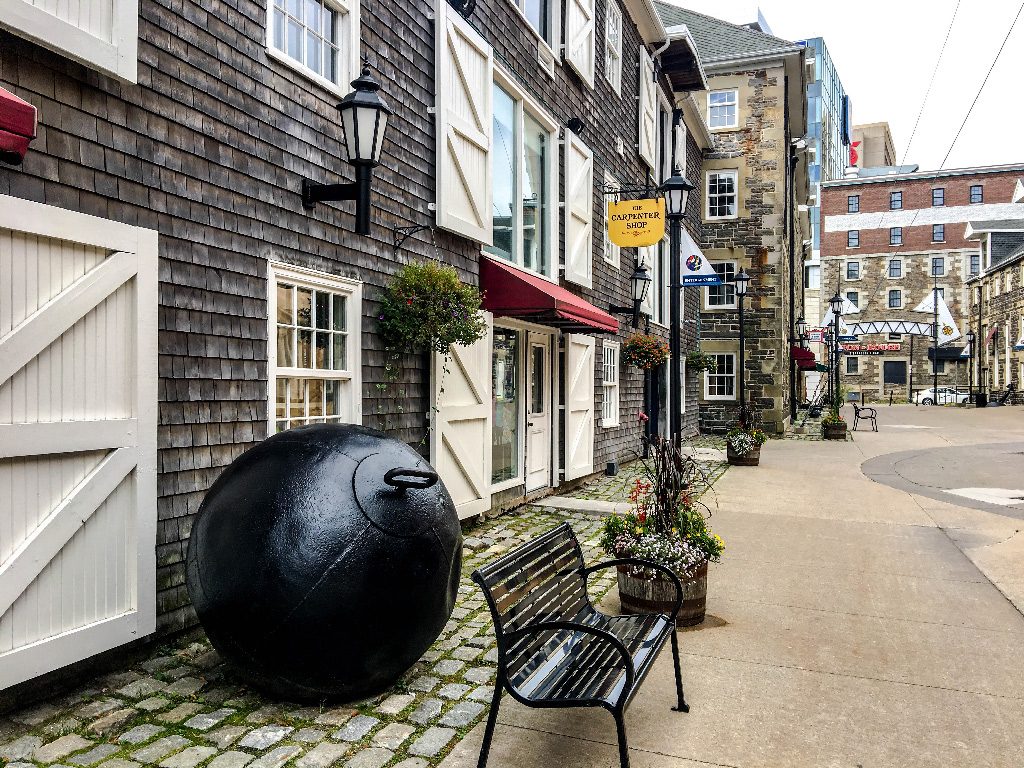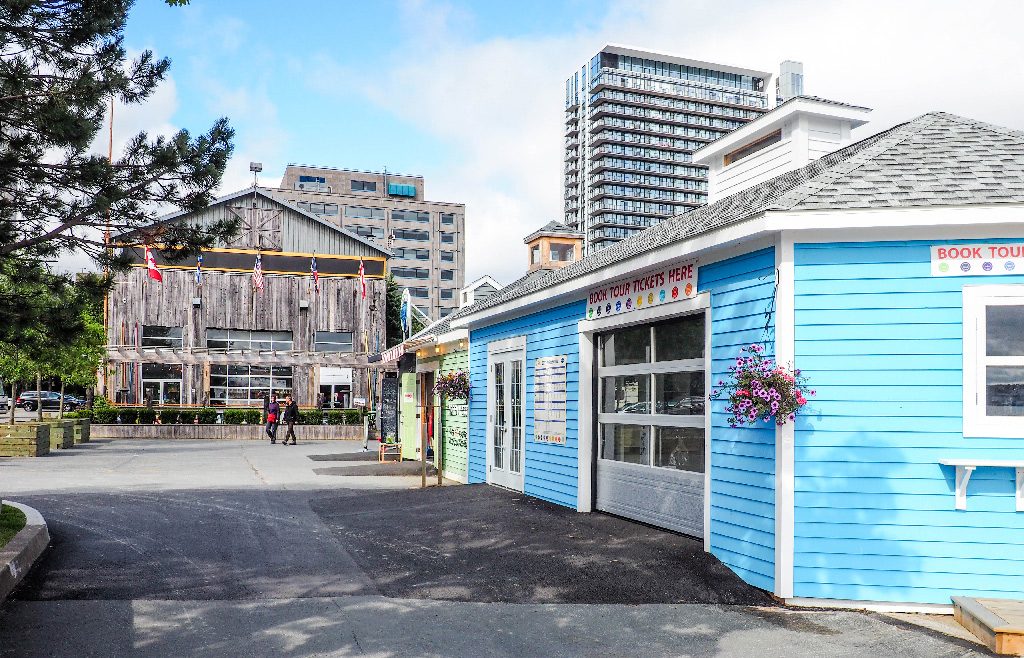 Bicycle Thief: 
The Bicycle Thief restaurant is located right along the waterfront with a gorgeous patio. It kept coming up as a spot to eat at when I was researching Halifax so we decided to test it out. No disappointments here. Get a spot on the patio and enjoy countless hours of people watching, water views and amazing food. If you only have one day in Halifax though, there's only so much time you can spend eating and drinking!
Historic Properties:
Located on the other side of the waterfront you'll find the historic properties of Halifax. It was like being transported back in time, or at least to Europe walking through this area. The buildings showcase some of North America's Victorian style buildings that date back to the early 1700 and 1800s. There are some shops now inside the buildings but they've done a fantastic job maintaining the original structures.
Public Gardens:
This is one spot that really surprised me in Halifax. I love outdoor spaces inside of big cities. It's definitely not something Toronto did a good job at adopting if I'm going to be frank. The gardens span over a total of 16-acres and are kept immaculately. There are over 140 different species of trees in the gardens and likely as many flowers for you to wander through and enjoy.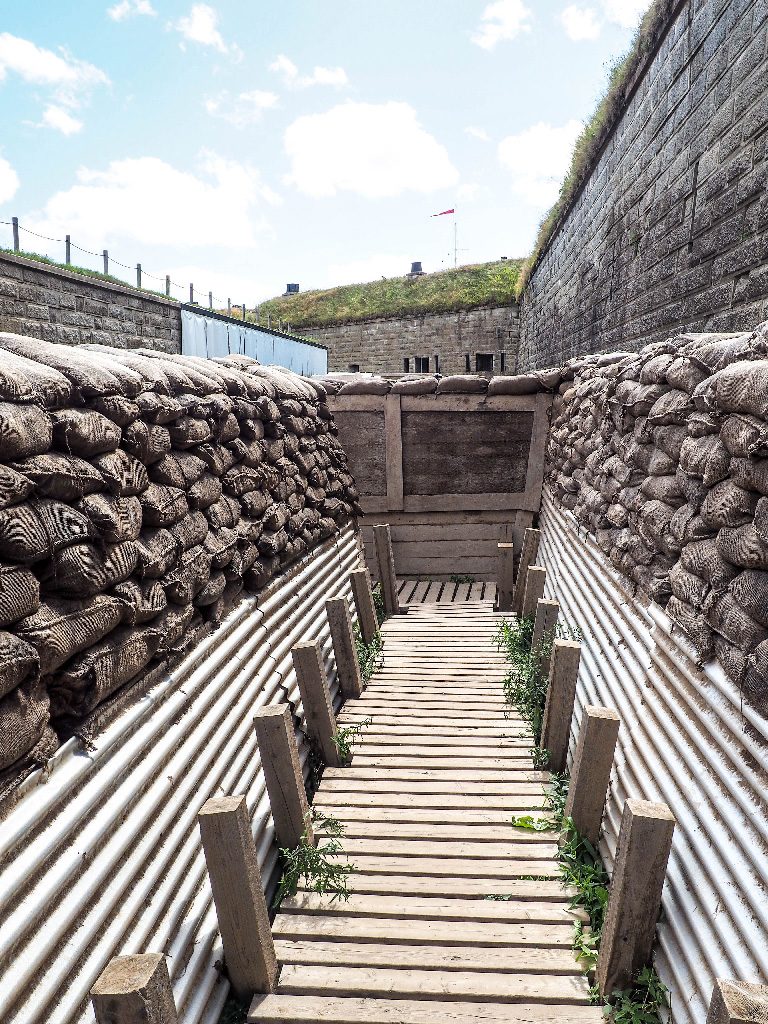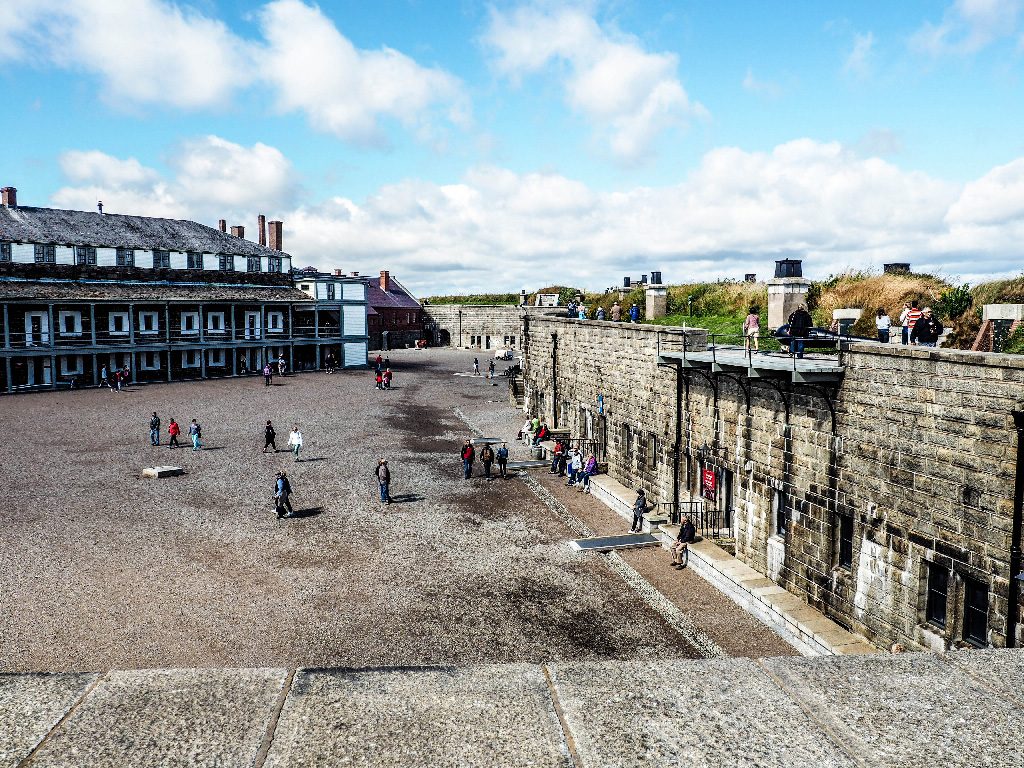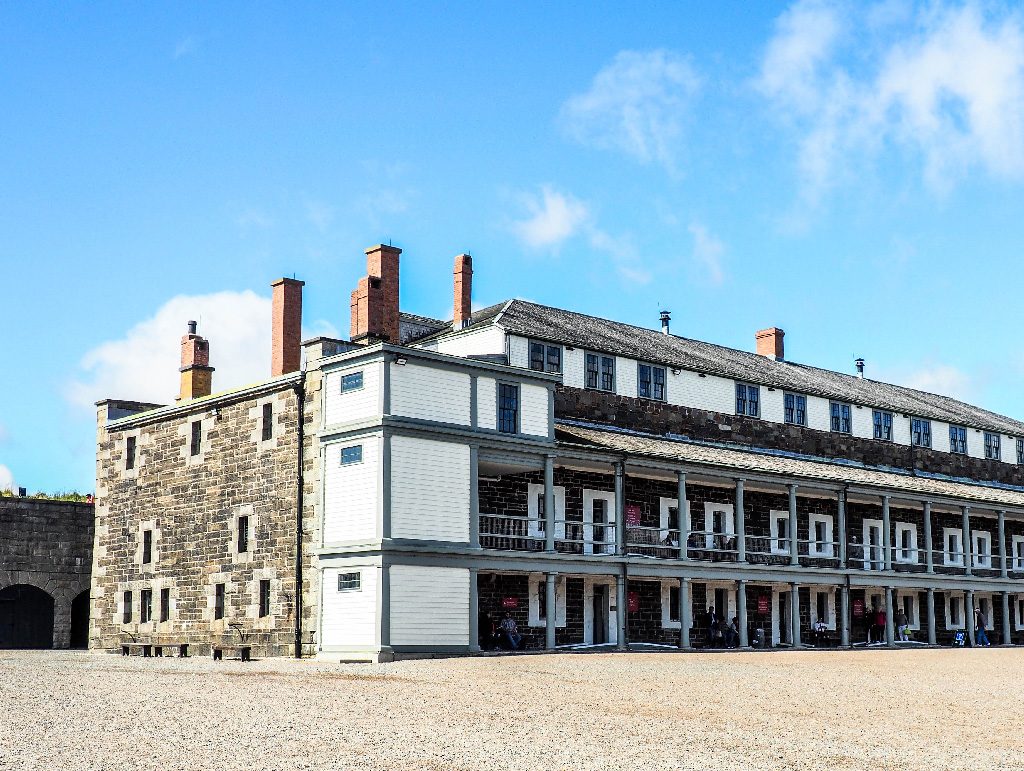 Citadel Hill: 
Last but not least, venture over to Citadel Hill, otherwise known as Fort George. Constructed in 1749, the fort was created to oversee and protect Halifax. We spent about 2 hours at most in the fort and got to see everything inside. It was really cool going through the little nooks and cranny's because the Fort has different stations to teach you about the different historical periods of the fort. There's even a spot that has been reconstructed to what the barracks of World War 1 would have looked like that you can walk through.
---
| Where to stay |
This hotel has been a historical landmark in the city of Halifax for over 80 years. While it isn't one of the cheapest places to stay, if you only have one day in Halifax, it's definitely worth splurging a little bit. You can easily walk to everywhere you need to go from the hotel and have a super comfortable sleep at the same time!
Another spot we considered for our one day in Halifax was the Waverly Inn. Built in 1867 (it celebrates it's birthday with the entire country, go figure), it's a spot recommended by locals and visitors alike. It has a bit of a Bed and Breakfast charm to it with rooms uniquely different from each other. The spot exudes East Coast charm.
---