My monthly income report for September saw another dip in the numbers. This was for a few reasons. This month I realized that I was accepting far too many sponsored posts that were low quality and didn't give substantial information to my readers. For that reason I've declined a few opportunities this month. I'm not sure if this was right or wrong or if anyone even noticed those posts but I would rather maintain a quality blog and make a little less money than be too filled with ads and have readers stop coming back.
While revenue may be down, my traffic has seen a great increase over the past couple of months. This is why I will now be including the traffic numbers in these posts. It's finally at a point where I'm not embarrassed by the numbers. While they aren't great and there is a lot of room for improvement, I'm getting there!
What you'll see in the income report for September is that I advertised quite a bit more with my Facebook Page. You're probably shocked at the fact I'm just now focusing on Facebook but for a long time I just didn't see its benefit when it came to my blog. What a moron. While Pinterest still remains my top referral source, Facebook saw a giant leap this month.
I think my long list of to do's for this blog grows and grows and never seems to go down. Perhaps that's just the life of a part-time blogger or perhaps it's my incredible procrastination ability. Either way, here are the laundry list of things I need to / want to work on for the blog (if I ever do find the time).
Continue to increase affiliate links placed throughout the site
Look at alternative advertising streams
Increase my outreach to work with companies
Have more guests post on the blog and write more guest posts for other blogs
Create an actual email marketing list and expand on this to drive return traffic
Look at optimizing images
For any of you who follow these posts, you know that most of these goals tend to repeat themselves month over month. I find it so hard to get some of this done sometimes while just doing regular maintenance. Recently I discovered that I'm having quite a bit of trouble with images pulling into third party websites. I've been looking into how to do this effectively so they show up in platforms like Facebook or Twitter when I want them to. It is likely going to take me quite a bit of time. I'm always looking for helps and tips with this if anyone is willing to offer a lending hand!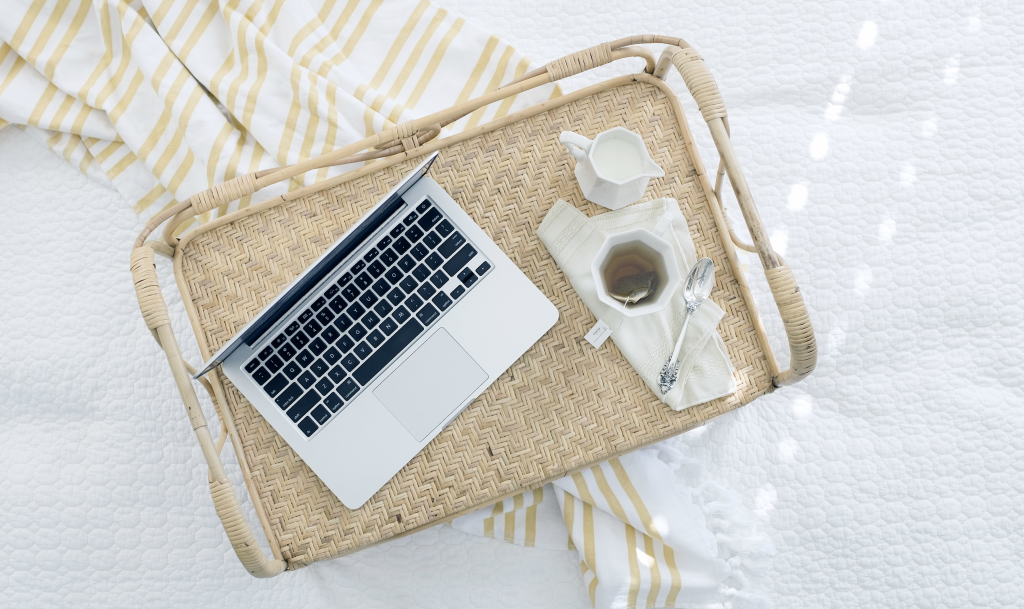 Monthly Income Report for September
All of the money that I've made on this blog is converted to USD*
Copypress – $30 (-170)
Sponsored Posts – $100 (+$100)
Google AdSense – $22.01 (+$2.31)
Amazon Affiliate
– $0 (-$1.32)
Bluehost Affiliate – $0
Booking.com Affiliate – $0
Station Seven – $0
Made: $152.01 (-$73.03)
Expenses
All expenses are priced out in USD*
Facebook Advertising – $13.85
Total: $138.12 (-$85)
---
My Biggest Takeaway in September
I think the biggest lesson I've taken away in September is the importance of investing. While Facebook advertising is a bit of a joke in terms of pay for play, it did give me just a little bit more exposure than I would have gotten otherwise. I've also now set up a Facebook Page sign up pop-up for visitors coming right to the website. I'm not sure if this is really annoying to people or effective but I do know my Facebook numbers have grown by over 70 likes this month alone.
I've also learned that not every month is going to be a great one. Sometimes it's better in the long run to invest money into the blog and spend a few more hours making tweaks here and there. This will hopefully work to help grow the blog more later on.
Traffic Report
I figure if I'm going to talk about how much money I'm making on my blog I might as well talk about traffic too. As stated earlier, I'm definitely not getting as many visitors as I would like. However, if you had have told me a year ago that in a month I would have over 20K pageviews and over 8K viewers I would never have believed you. I'm still astonished at the fact that anyone even reads my blog if I'm being honest. So if you are taking the time to read this thank you. I really mean it.
This month over 80% of my traffic came from Pinterest. While it's great that I'm getting so much traffic from the social platform, as a marketer I know it's never good to rely so heavily on one source. I need to start expanding my outreach for traffic coming from other sources.
The easiest way to expand my outreach is by commenting on other blogs. I'll look to do more of that this month. I will also keep posting on Facebook as it's my second highest referral source a measly 8%. I continuously have an issue with my photos pulling through on Feedly and Bloglovin and I can't figure out why. If I get any downtime this month I'm definitely going to look into it further.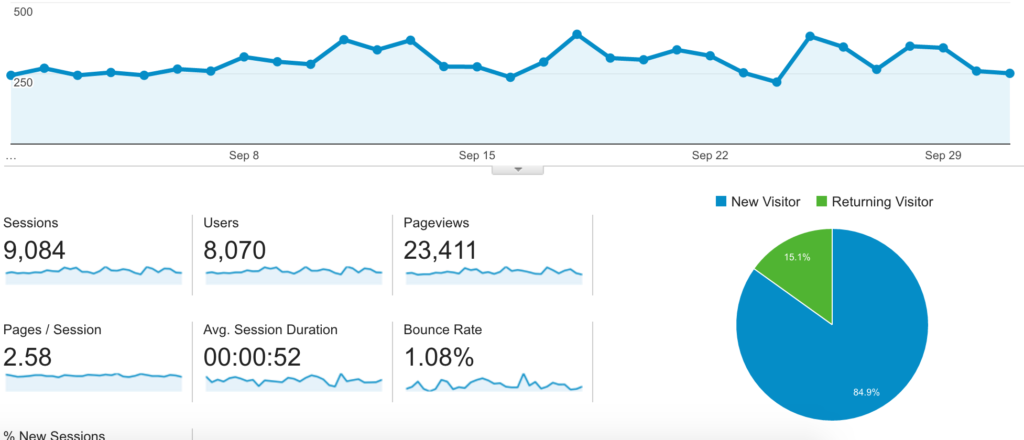 Top 5 Posts Published In August
Top travel bloggers with full-time jobs: I'm really proud of this piece. I had so many amazing ladies reach out to help me discover some blogs I hadn't been lucky enough to find as of yet. I wrote this blog really to showcase how many other bloggers out there make it work holding down a full-time job, a blog and still find time to travel as much as possible.
10 things not to miss on your first trip to Toronto: I wrote this blog post mostly for the wonderful friends and family that will be making the trek across the pond for the wedding. Many of them haven't ever been here before so it was the perfect post to introduce them to the city.
Monthly income report for August: I have to thank my friend Matthew Woodward for the boost in traffic on this post. I've been lucky enough to have been included among his list of bloggers making money doing what they love. Although if my numbers keep dropping as they have been, who knows what'll happen!
5 reasons you need to cruise: I'm actually surprised this made the list. Cruising hasn't been a topic discussed on my blog yet but I'm beginning to think I should start! I also would love to take another cruise, one simply isn't enough.
Our Iceland accommodations around the Ring Road: The biggest trouble I had when booking my trip to Iceland was that I couldn't find out where people actually stayed. Unless they were in a camper there wasn't any real viable information. I put this post together for people who don't necessarily want to just camp out and are looking for a little more.