Seriously for anyone who has visited the Amalfi Coast you'll know exactly what I'm talking about, for those of you who haven't – you absolutely must get yourself out there! It is by far one of the most beautiful places I've ever been and my only regret is that I didn't spend more time there! During my trip to Italy we stayed in Sorrento and only visited Positano for a day but I really wish I had more time to visit more of the area.
1. The wine and people watching is unbeatable!
This is a shot from one of my favourite moments of the trip, sitting out on a patio with my sister, enjoying the sunshine, the people watching and most importantly the wine! Common seriously though, where else would you find a building so incredibly ordinary in North America?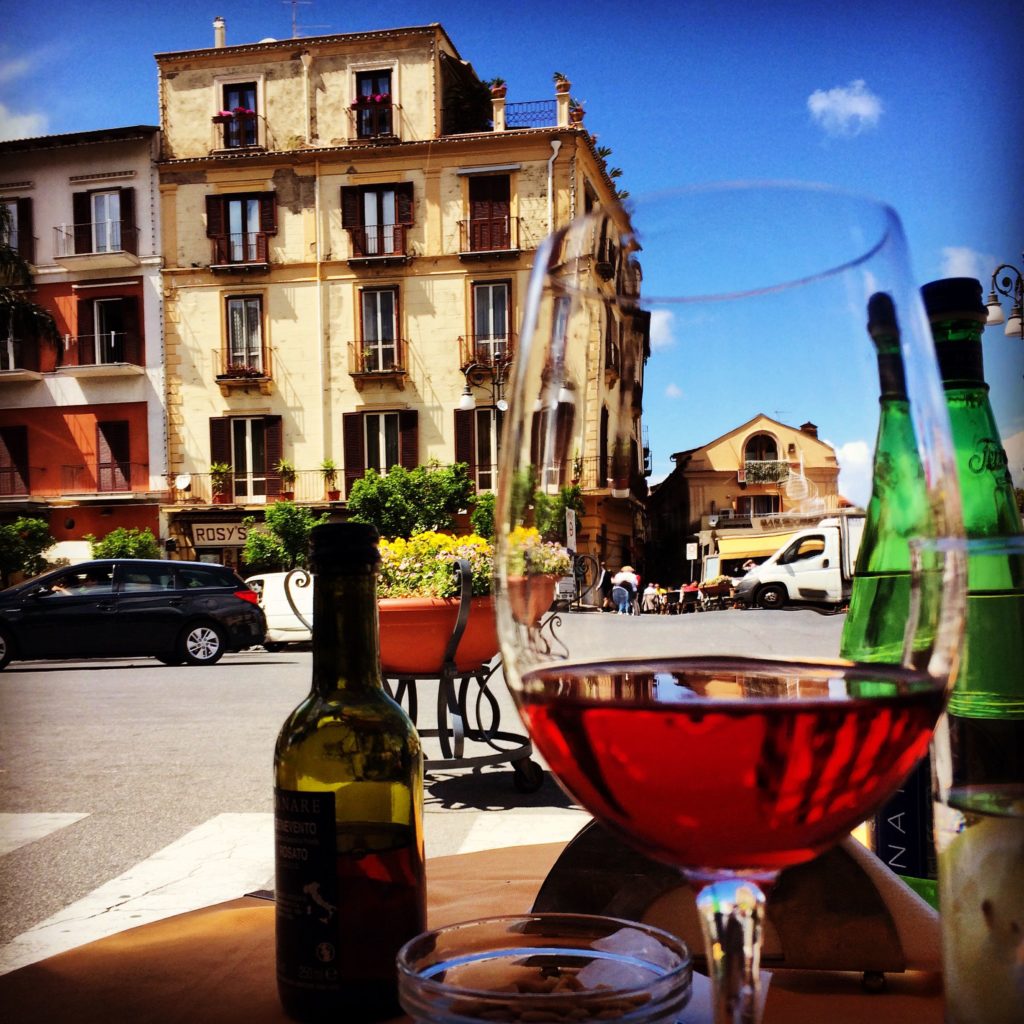 2. The towns are so cute!
Something I saw in pictures time and time again when researching for this trip but never believing it was real. Positano is absolutely beautiful. The views as you wind down to the beach are picture worthy at every corner.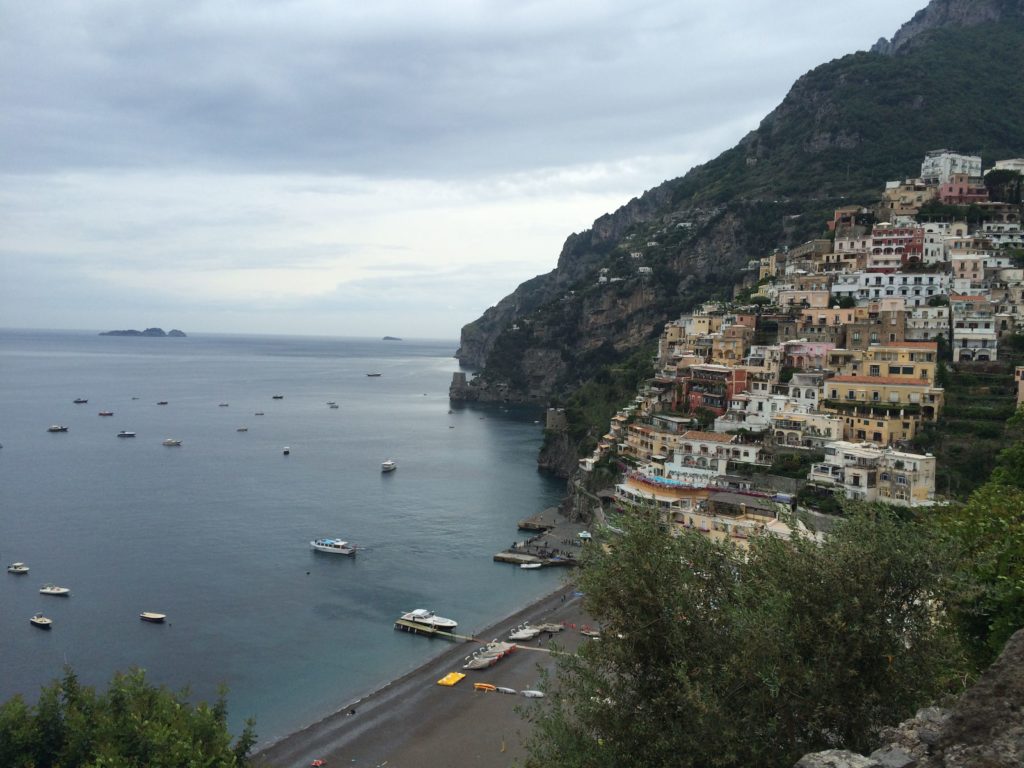 3. There are picture perfect moments at every turn
This lemonade stand was hidden around a corner in Sorrento and has to be the most beautiful storefront I've ever seen. It looks as if it's straight from a painted picture, something you only hear about of Italy but never think something this beautifully quaint actually exists.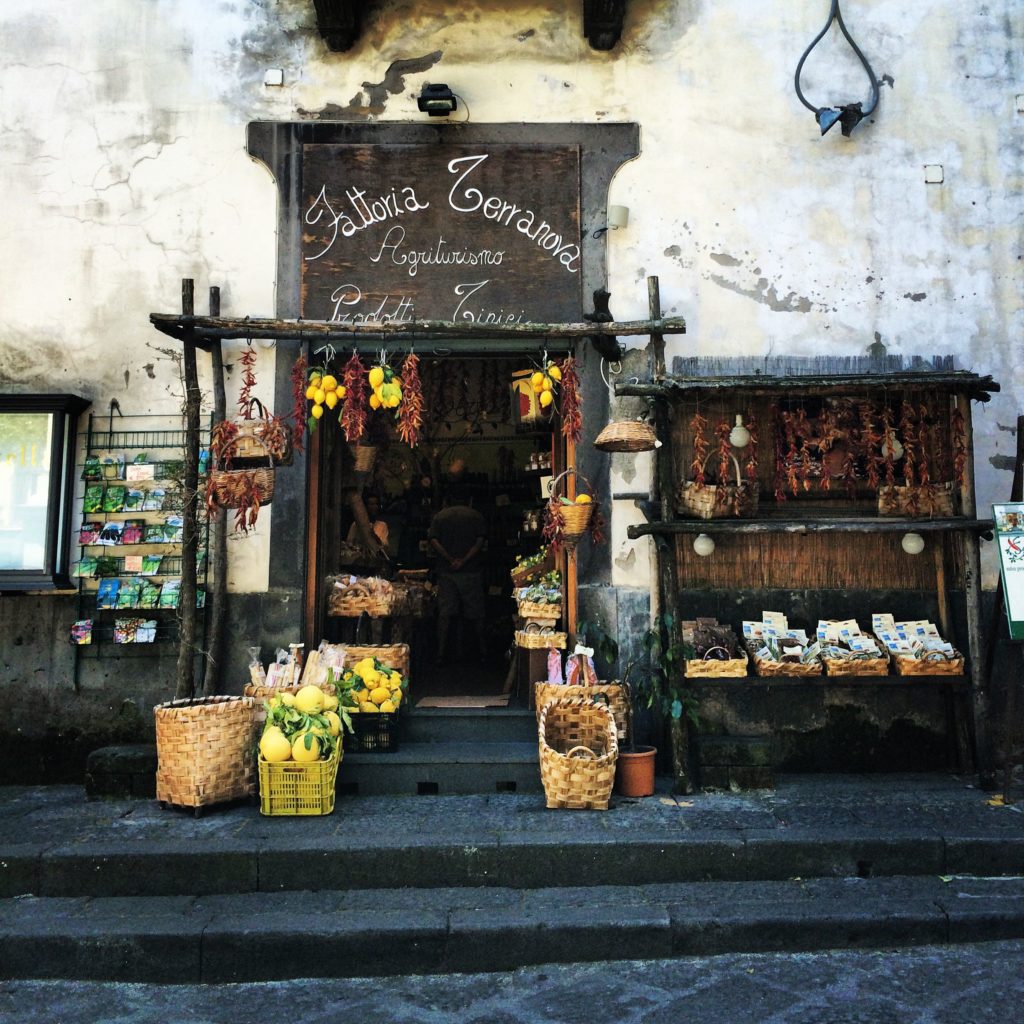 4. The lemons are huge!
This picture hardly does it justice but the lemons in Sorrento and in the Amalfi coast are absolutely massive! Seriously they are in some cases bigger than a grapefruit you'd find in America. And yes, they really are as good as they look – hello Limoncello!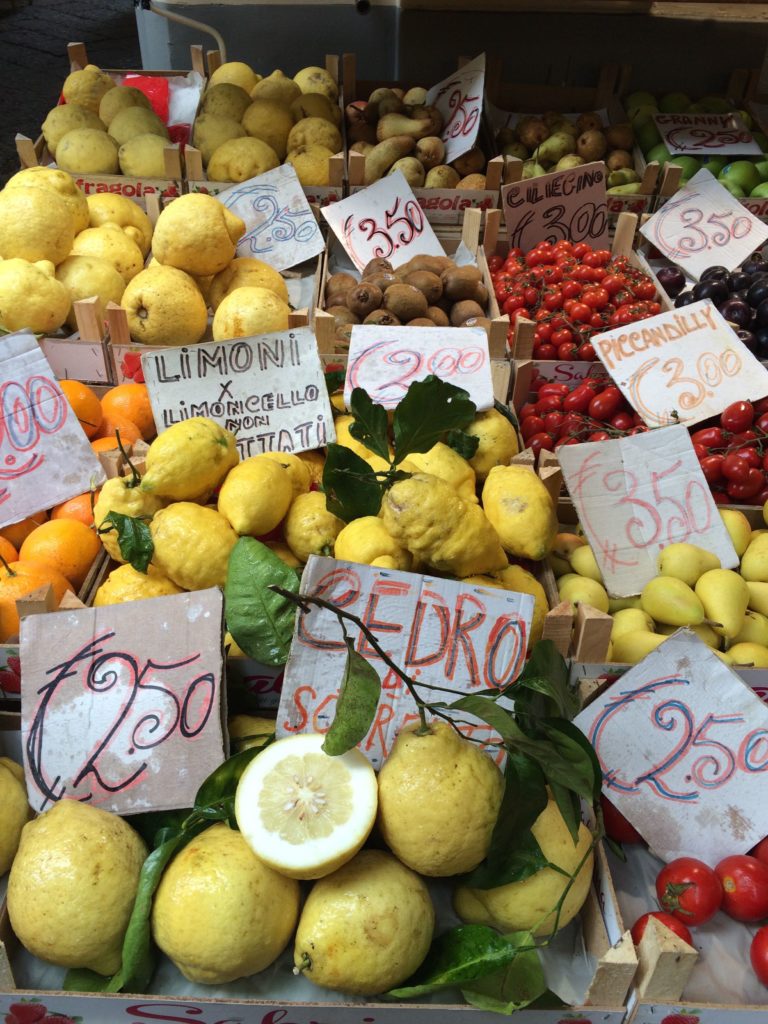 5. The Roadtrips are crazy!
Okay I admit this wasn't my favourite part of the Amalfi Coast because I get motion sick really easily but the views were crazy from the window. It literally felt as if we were going to topple over a cliff at any minute, I guess that's part of the fun right?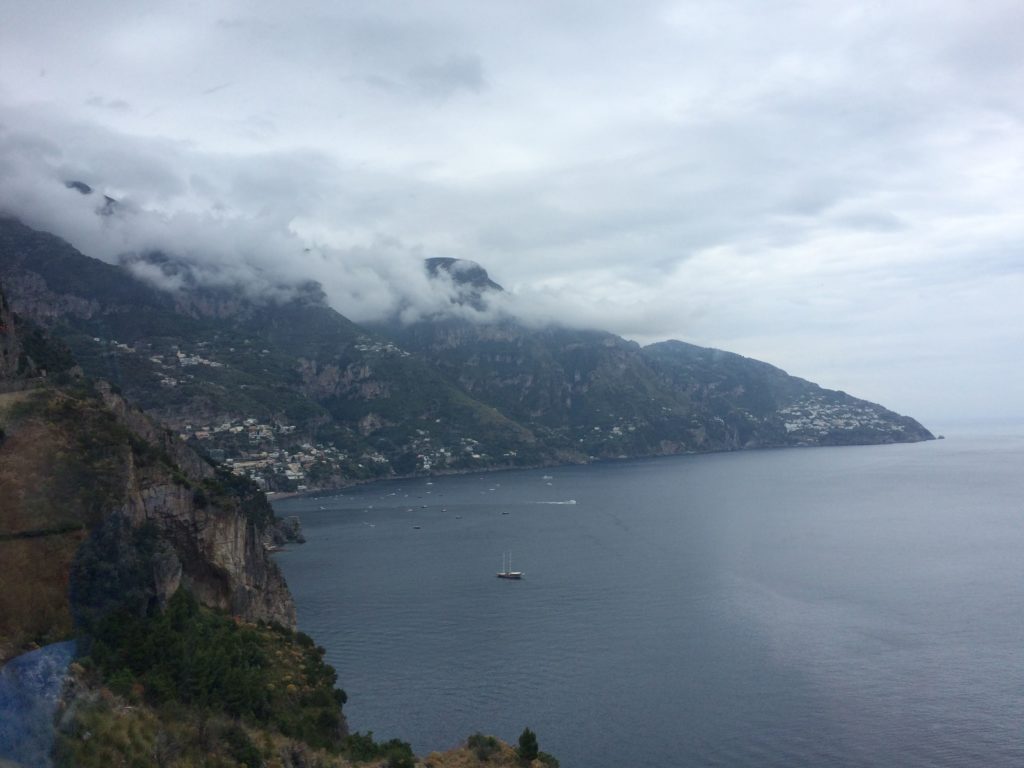 6. Colours, Colours, Everywhere!
It's hard to imagine so many homes with so many different colours in one place but this picture taken from the beach in Positano is definitely proof. I couldn't even imagine how beautiful it would be to wake up in one of those every morning, looking out to the water and the beach below, ah!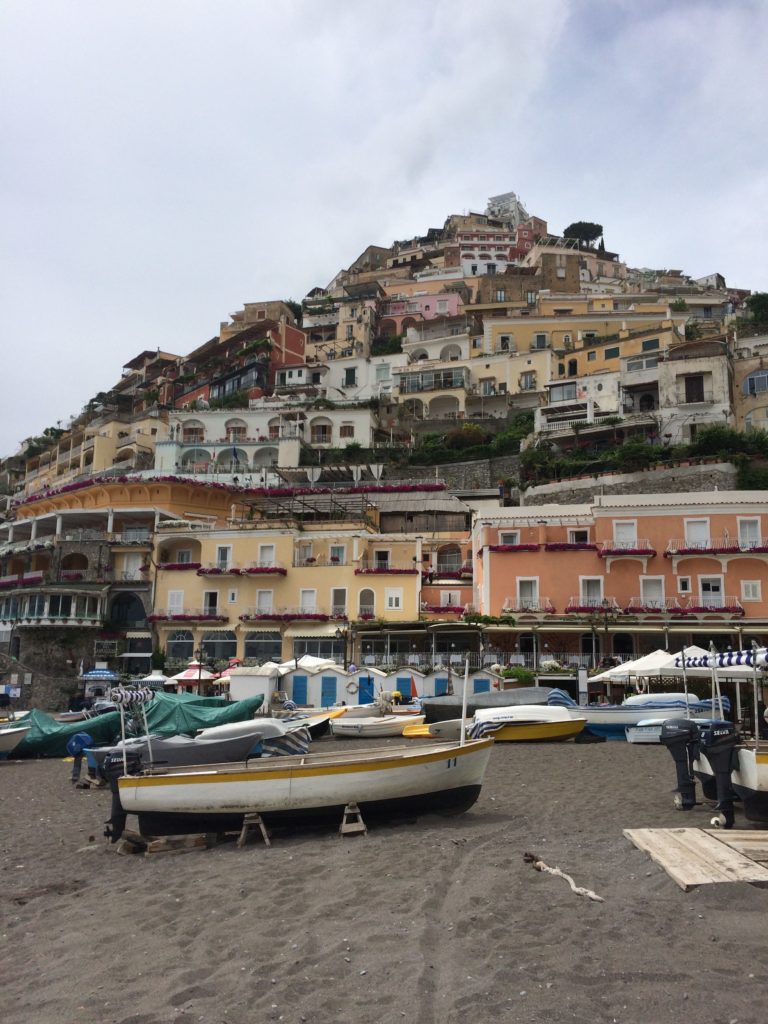 7. The architecture is crazy!
Honestly, how often do you see a town built on top of a cliff, and in that sense, with a road that travels right through it! This popular picture from Sorrento is even more outstanding in person, although it's definitely hard to take a photo with so many people crowded on the bridge taking in the sites as well!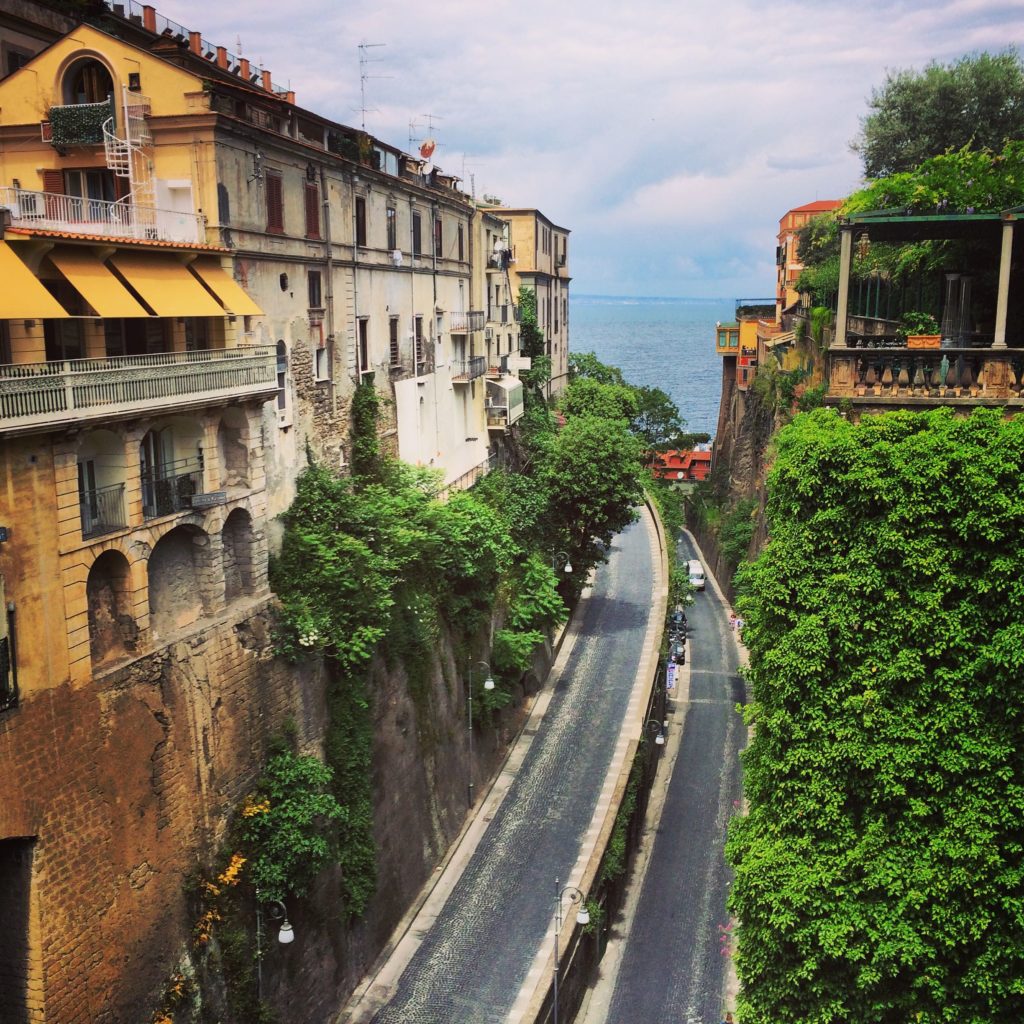 8. You've never had a better salad
The mozzarella cheese in Italy, or more specifically in the Amalfi Coast is the most mouth watering, soft, light cheese you've ever had in your life. Ah, just looking at this makes me want to go back and devour this entire dish all over again.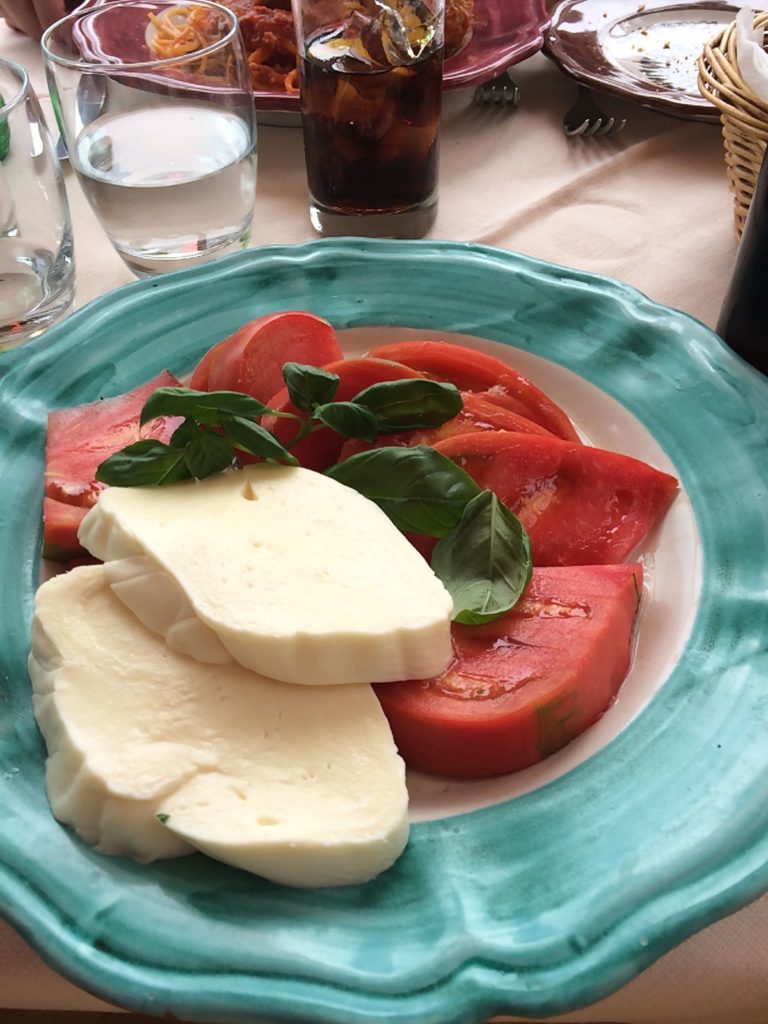 9. The streets are beautifully narrow
Of course all of the different coloured buildings make for beautiful narrow streets with shops lined up and down the long narrow and winding streets. It's hard to not want to get lost when this is your view along the way.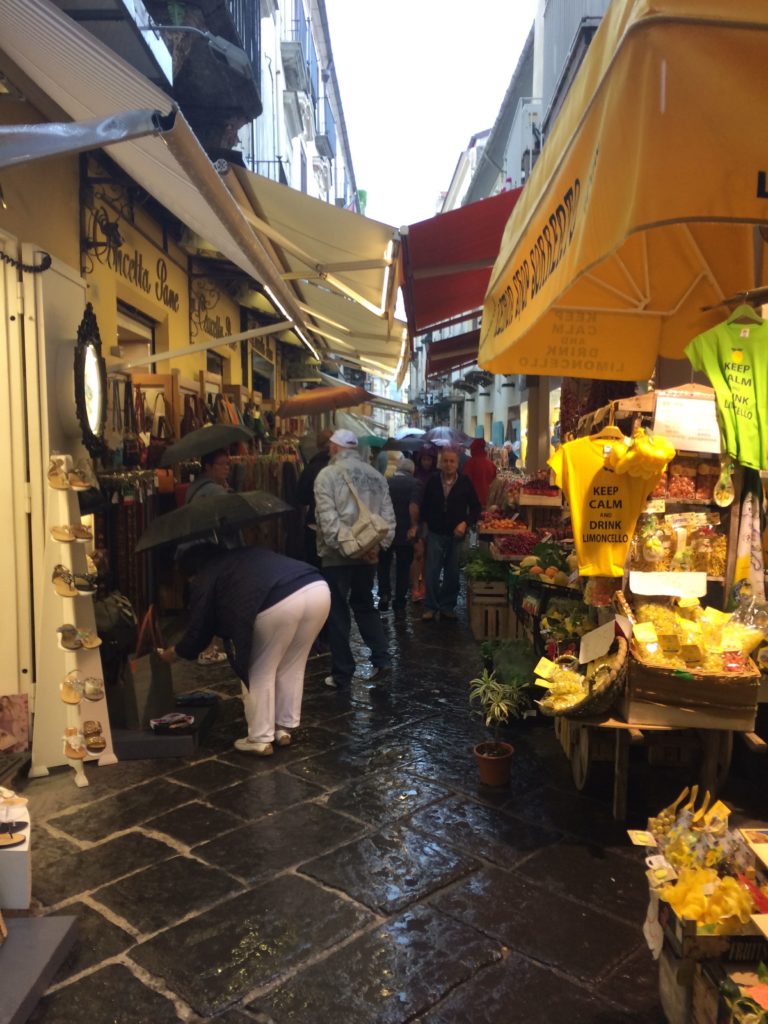 10. The beaches and waterfront are gorgeous
That clear blue ski, beautiful water and pebbly sand make the perfect escape from the heat of the summer at the Amalfi Coast. I didn't swim but instead spent some time looking out on the water and listening to the waves crash with the city bustling above me, it was such an amazing experience.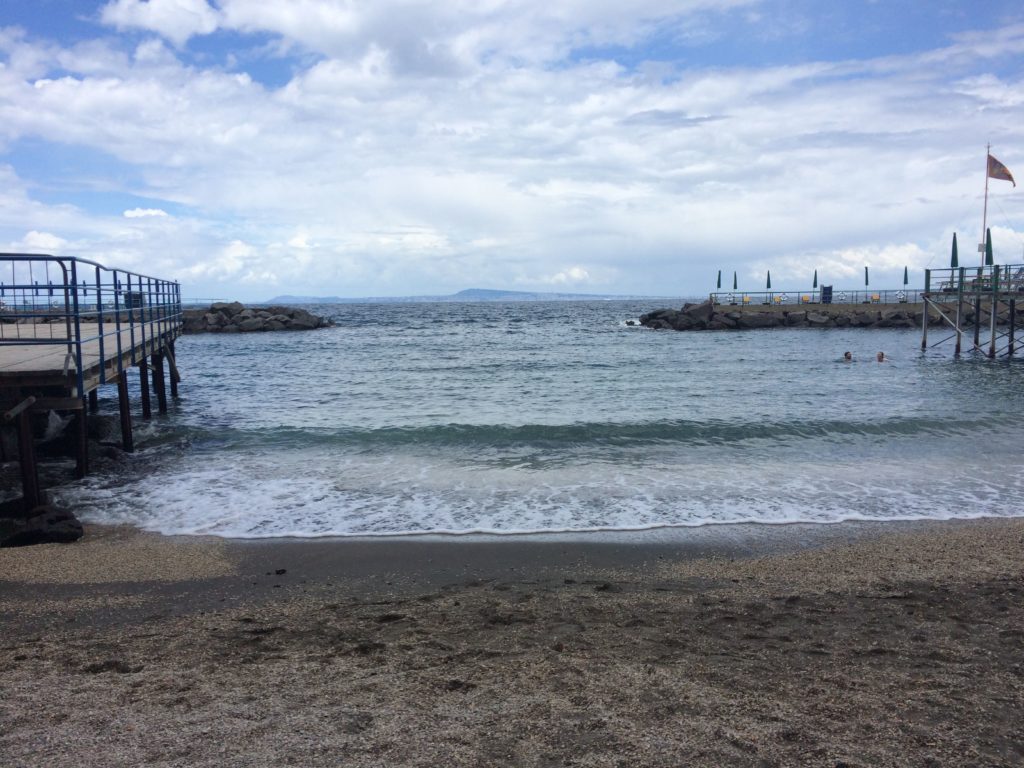 Seriously if this post hasn't convinced you to go out and book a trip to the Amalfi Coast immediately, I'm not really sure what's wrong with you! This place is amazing at every turn, the pictures don't do it justice trust me. I would go back in a heartbeat.