I like to plan trips. Duh. Most of the time I plan trips that I have no intention of taking anytime soon, I just do it because you never know. Kansas City is the trip of the month that I'm looking at. A city known best for its barbecue, amazing jazz music and believe it or not, its fountains.
While it may be a crazy 15 hour drive from Toronto, the flight is only 2 hours so it's definitely doable in a weekend! Plus there are so many different hotels to choose from you'll certianly find something for every budget.
If you only have 2 days in Kansas City, how do you spend it? Here are some things that I've found that will help you to take full advantage of your short weekend in this happening city.
| Day 1 |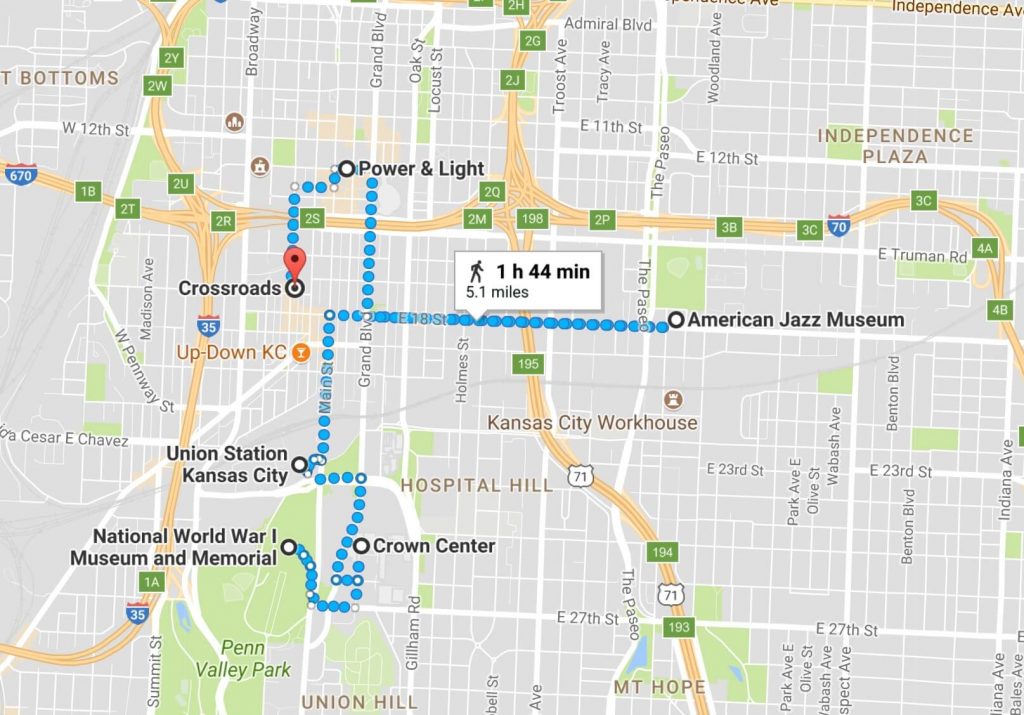 American Jazz Museum:
What better way to spend your first morning in Kansas City than at the Jazz museum? You'll find features from some of the world's most famous jazz musicians including Louis Armstrong and Charlie Parker. Right next store you'll also want to check out the Negros Leagues Baseball Museum.
Crown Center:
After a morning of educational learning, blow some steam at the Crown Center. With over 50 shops and restaurants, there's definitely something for everyone. It's also home to the Hallmark cards headquarters which is pretty cool if you love greeting cards. Want to release your inner child? Take a stroll to Legoland and the Sea Life aquarium.
Union Station:
What city visit would be complete without a visit to a Union Station? The building is over 100 years old and a cultural, educational and entertainment destination. Make sure to check their schedule before you travel as well because there may be a traveling national exhibit as well!
National World War I Museum and Memorial:
I don't often visit museums but when I do, it's definitely to world war museums. I don't know why but I just always find them so incredibly interesting. This museum from what I've read is no different, with a rating of 5 stars on Tripadvisor, it's hard to go wrong.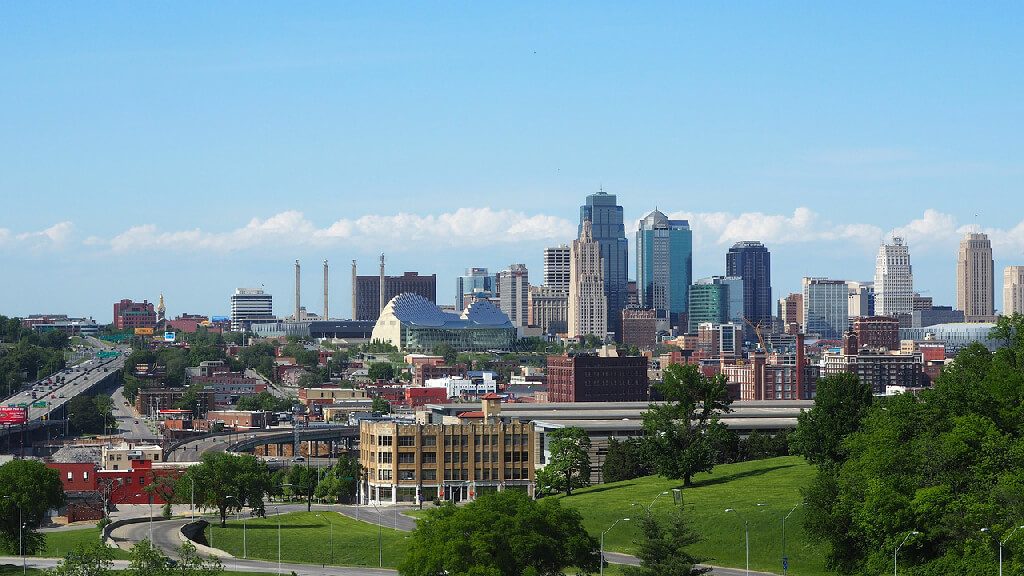 Crossroads Art District:
It's all in the name but Crossroads is the main art and visual art district in Kansas City. There are tons of galleries housed in industrial buildings and warehouses. From what I've read it's also a great place to grab a bite at a local restaurant as there are tons of options nearby.
Power and Light District:
Likely, for your one and only night, the Power and Light District is a must see. If you haven't already grabbed a bit in the Crossroads district, you'll find something you love here. Plus with so many different bars to go to, it's the perfect spot to spend the rest of the night.
| Day 2|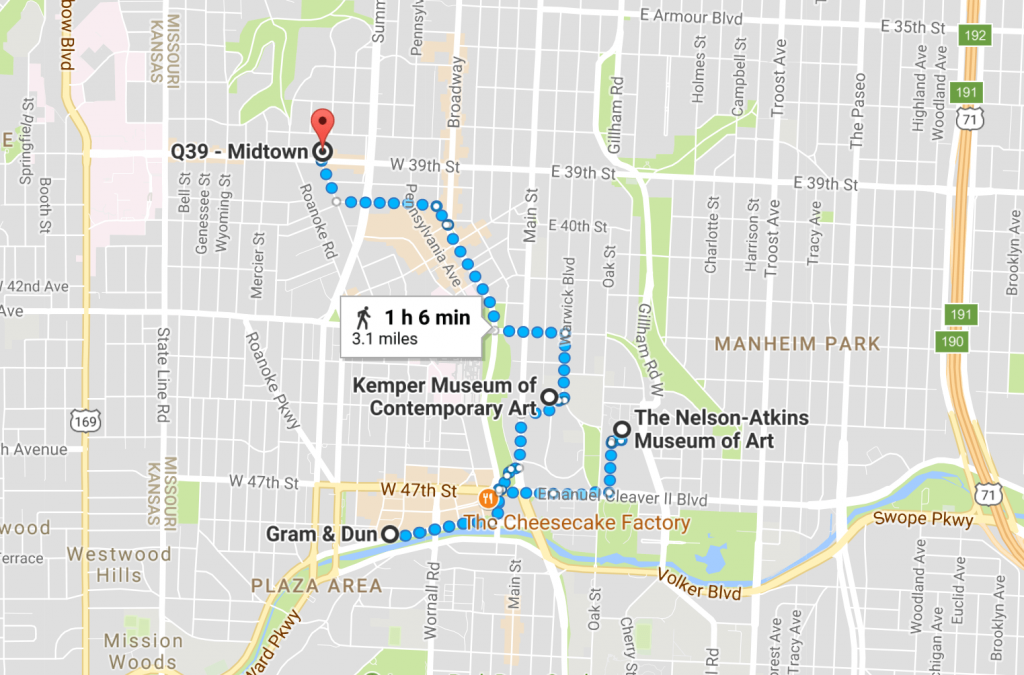 Nelson-Atkins Museum of Art:
Ready for some more culture? Start your day at the beautiful museum. The exterior of the building itself is enough for a visit. It's known for its neoclassical architecture and impressive collection of Asian art.
Gram & Dun:
If there's one thing Ben and I love more it's visiting unique breweries or distilleries no matter where we go. Gram & Dun recieves rave reviews for its beers as a local favourite gastropub. Pop by for some quick lunch before heading out for your last afternoon.
Kemper Museum of Contemporary Art:
Built in 1994, the Kemper museum is Kansas City's largest museum. I mean, it has over 100,000 visitors every year viewing over 700 pieces of work. Some notable artists in the museum include; Nancy Graves, Jim Hodges, Fairfield Porter and Georgia O'Keefe.
Q39:
You can't leave Kansas City without trying some of it's infamous Barbecue. One of the top restaurants in the city Q39. They take classic favourites, use their own unique flair and innovation for some finger licking good food. This favourite gets 4.5 stars on TripAdvisor so you know you can't go wrong.
After a fun filled, and delicious weekend, fly home satisfied and happy!