Way back in 2012 (okay, so it's not really that long ago but it really feels like it was), I made my first self-funded trip. It happened to be to Croatia of all places. I was working at the time and so could only afford a two week vacation. Except for Ireland, I hadn't been anywhere in Europe and when my coworker, A, suggested Croatia I was right on board. I didn't know too much about the country at the time, and she did most of the research on places to go. It remains my favourite country to travel to in terms of aesthetic beauty – or at least tied with Indonesia.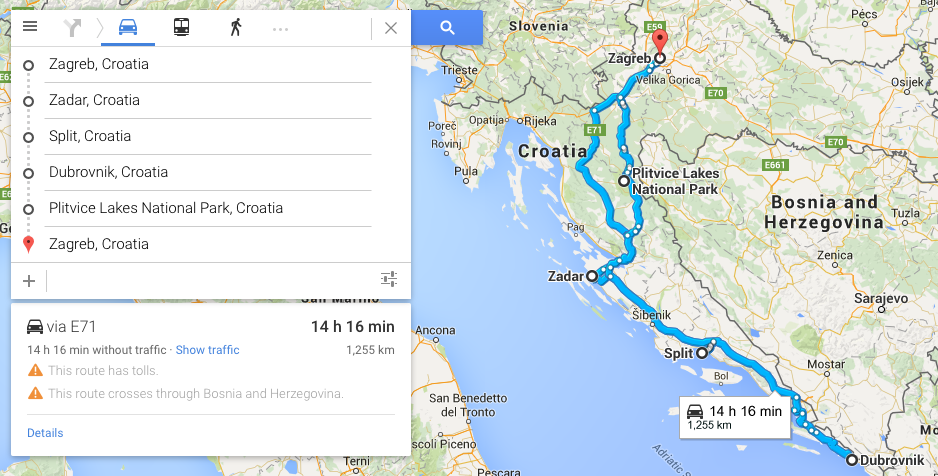 Travel dates: October 31st – November 10th
Airport: From Toronto we found the cheapest airport to fly into was Zagreb – although the flights were far from cheap (around $1300 at the time).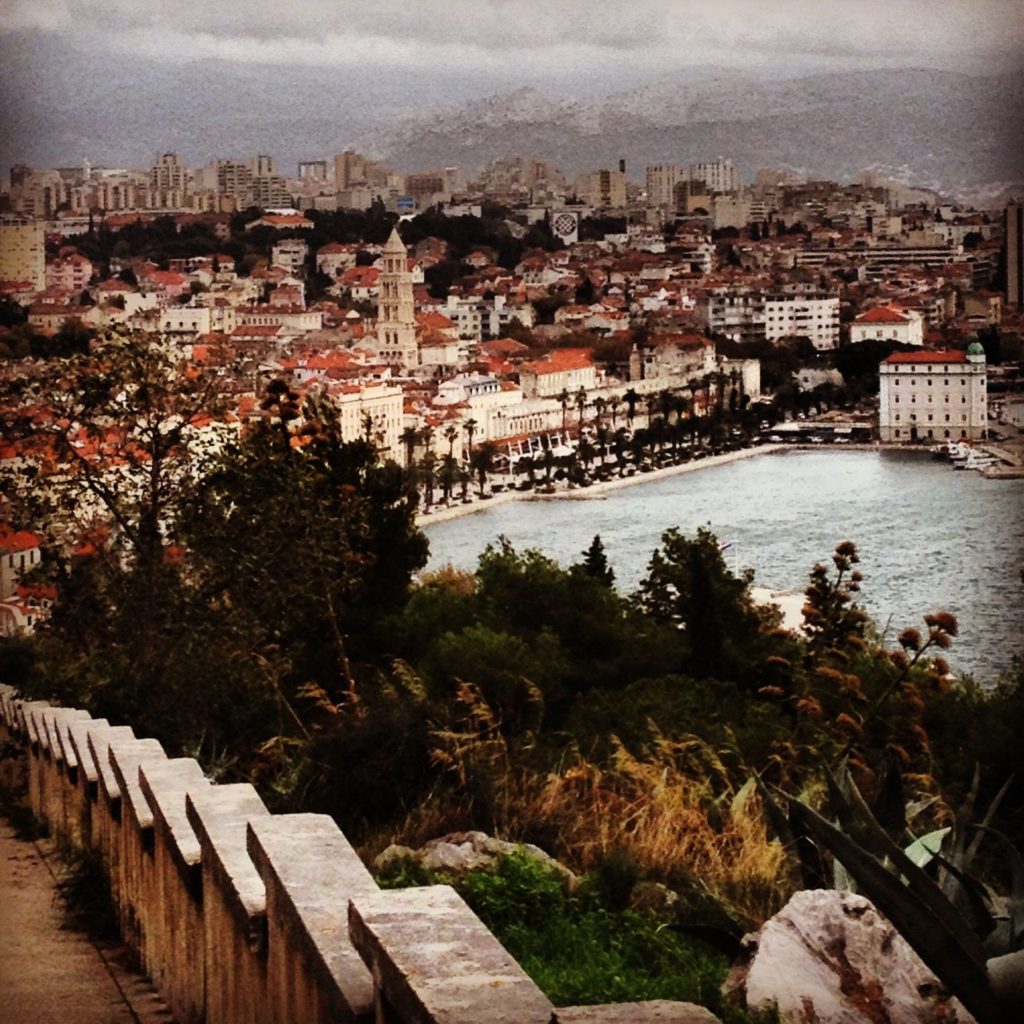 Getting around: We rented a small car – which definitely upped our costs because neither of us knew how to drive manual. Croatia drives on the same side as Canadians and Americans so we luckily didn't have to adjust to that. Their highways were well maintained but one thing we didn't realize was that every main highway had a toll. We didn't budget for that and it ended up costing much more than we expected so beware!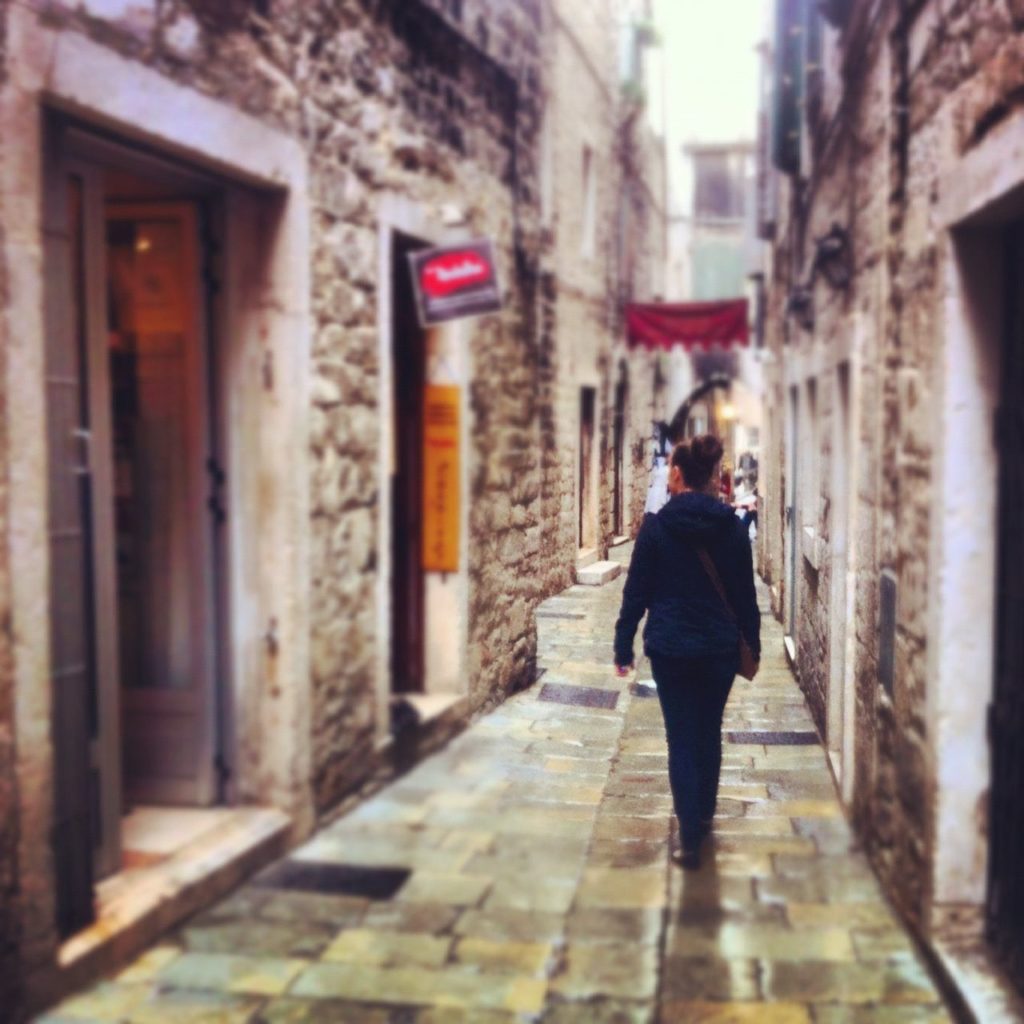 Itinerary: 
November 1: Rijeka 
This seaport city happens to be the third largest in Croatia. There is a small river that runs through the city towards the sea. On one side of the river houses are built strategically upon a hill. The city itself is small, but is abundant with charm. The main street, Korzo, is pedestrian only and filled with great shopping. Rijeka's main market – Placa is open everyday. Your mouth will water at the succulent local vegetables and fruit, piled upon each other for shoppers. I had the opportunity of seeing this very early in the morning (thanks jet lag) before the crowds got to it and it was amazing. Even if you don't buy anything it's worth just walking around. There are lots of restaurants to choose from as well, and as I will do for most of Croatia – I recommend the fish!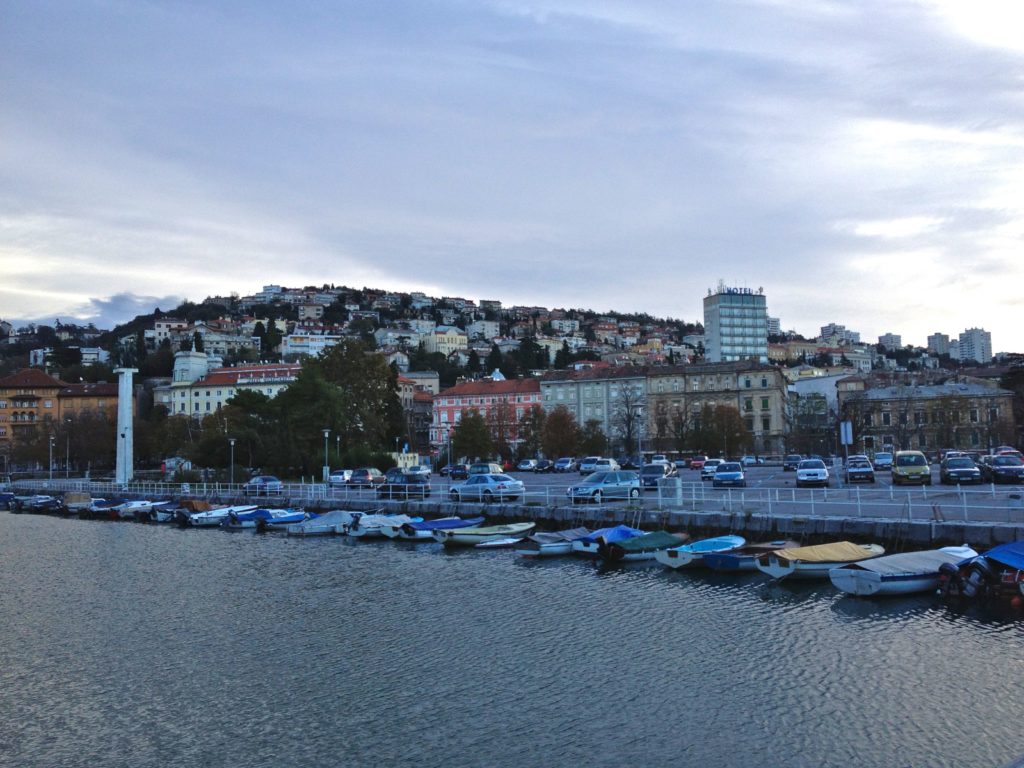 November 2-3: Zadar 
Zadar is located on the Dalmatian coast of Croatia and surrounded by city walls. Don't let the harsh sounding name fool you, the architecture and charm of this island city will have you mesmerized. The main sight to see here is the Sea Organ. Waves are pushed through underwater pipes, leaving its audience with beautiful music. Another sight not to miss is the St. Donates Church. Dating as far back as the middle-ages, and located in The Forum, the church is a humbling landmark. The rounded structure is hard not to miss and definitely not one to miss.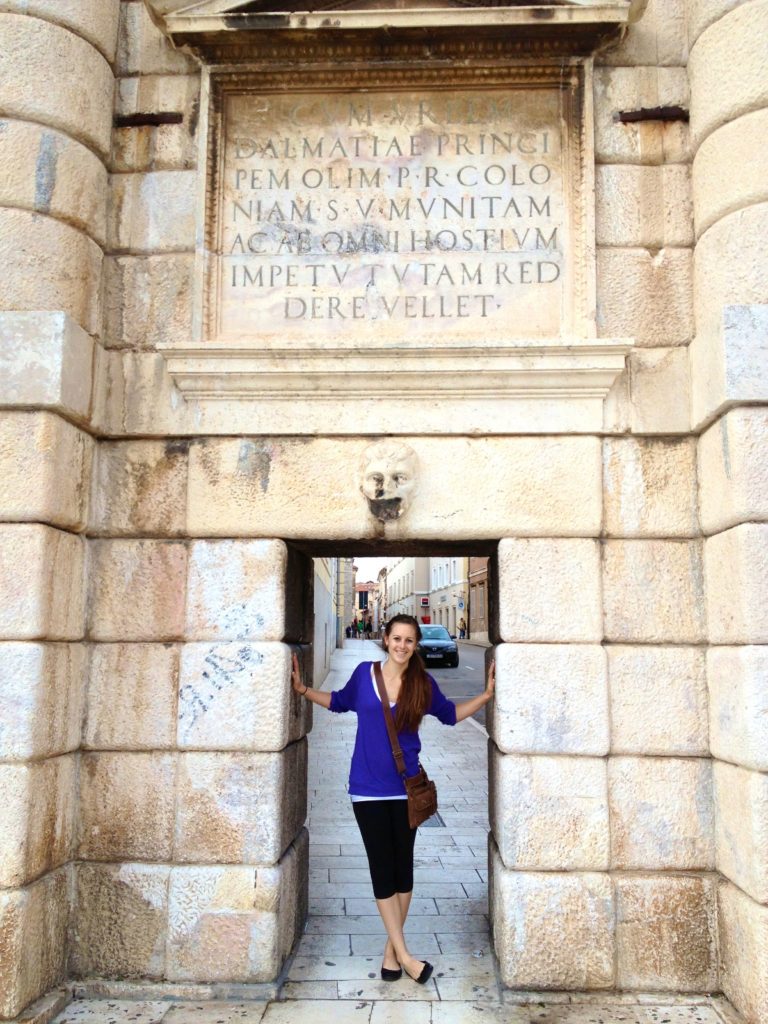 November 3-5: Split/Podstrana 
Our next stop brought us to Split, well more specifically Podstrana. Staying on the edge of the city in a hotel along the waterfront gave us one of the most spectacular views. It was only a short trek into the city (11km and a 20 minute drive). It was nice to have a break from the city life and enjoy the mountainous view on one side, and the sea front view on the other. We did spend most of our waking ours in the city though. The most popular landmark, and a personal favourite, is Diocletian's Palace. With the cobblestone streets, high palace walls, abundance of history and boutique shops there is something for everyone. Definitely walk around at night as well when the palace is light up and less crowded. Don't forget to visit Gregory of Nin, rubbing his toe is said to bring good luck!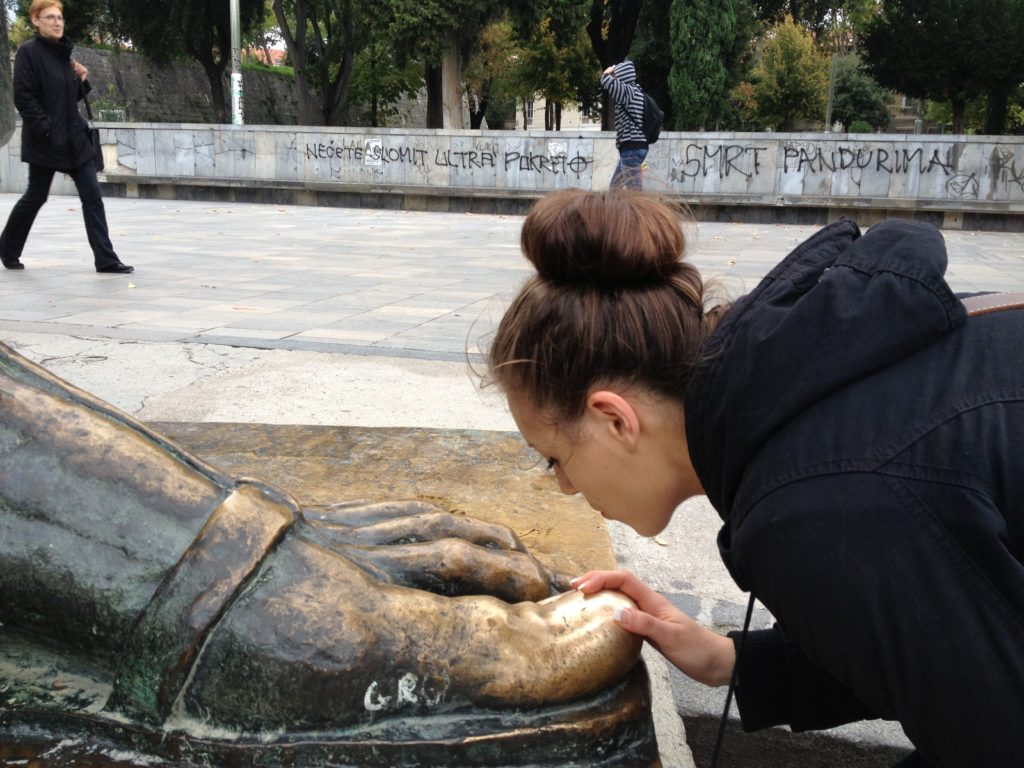 November 5 – 7: Dubrovnik 
Dubrovnik is by far my favourite city I've travelled to. It's hard to explain in just one paragraph so bare with me. With so much to do here, I was grateful we had close to three days. We stayed just outside of the city walls, a short walk from the city which was perfect. We spent time wandering on top of the city walls (highly recommended), in and out of the streets, and dining in some of the finest restaurants. I could have spent days just taking in and wandering the picturesque city. I'm not alone in this as it's one of the most popular spots for Eastern Europe.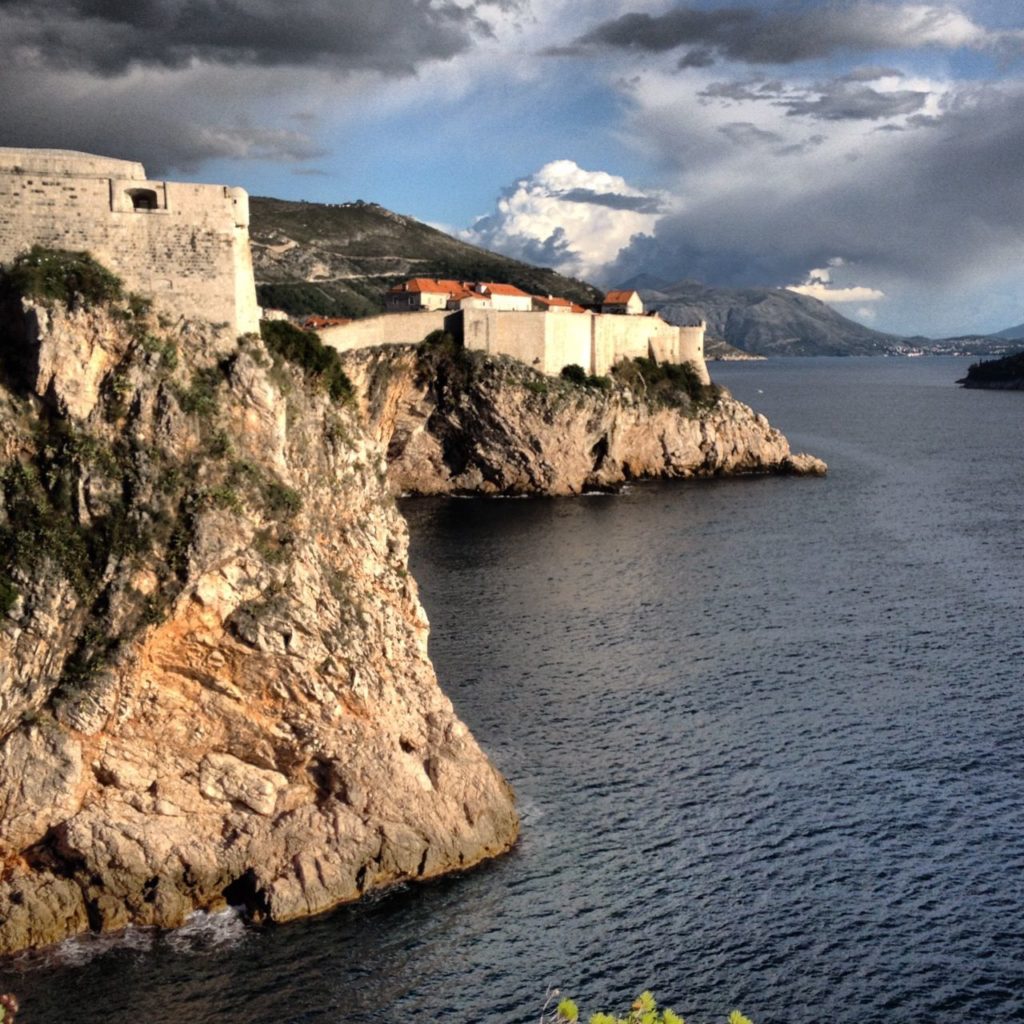 November 7-8: Plitvice Lakes National Park
This is an absolute must. I'm sure it's just as beautiful in the summer but this national park was unbelievable in the fall. We spent several hours walking around – what I think (or at least it felt like) – was the whole lake. There are tons of wooden bridges and stairways. In some places you almost get the feeling like you're walking on water the bridges are so small and fragile. We stayed in a quaint B&B in the Plitvice region. At times it was eerily quiet so be prepared for that!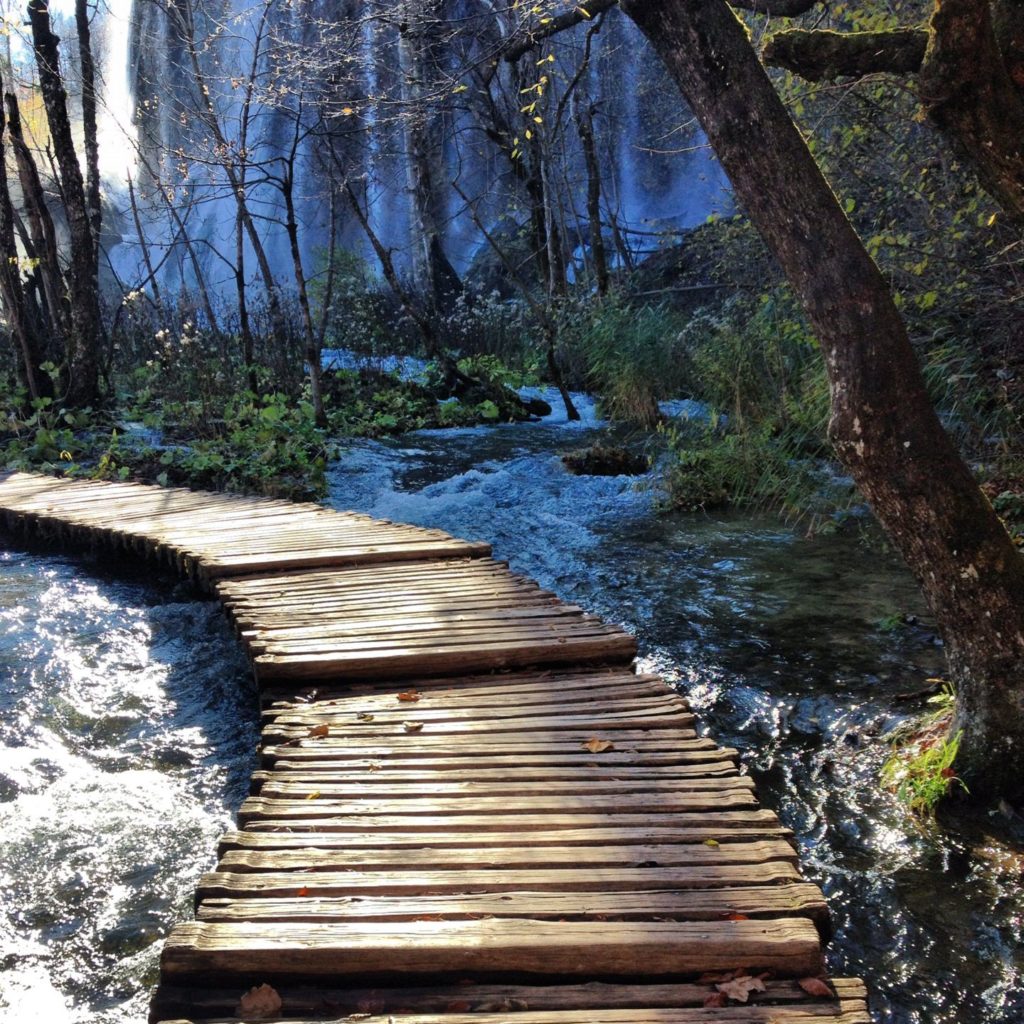 November 9: Zagreb 
Unfortunately we didn't spend as much time in Zagreb as I would have liked. The travel took us a bit longer than expected and we only had the night before we had to leave really early the next morning. The bits that I did end up seeing were just as beautiful architecturally as the rest of the country.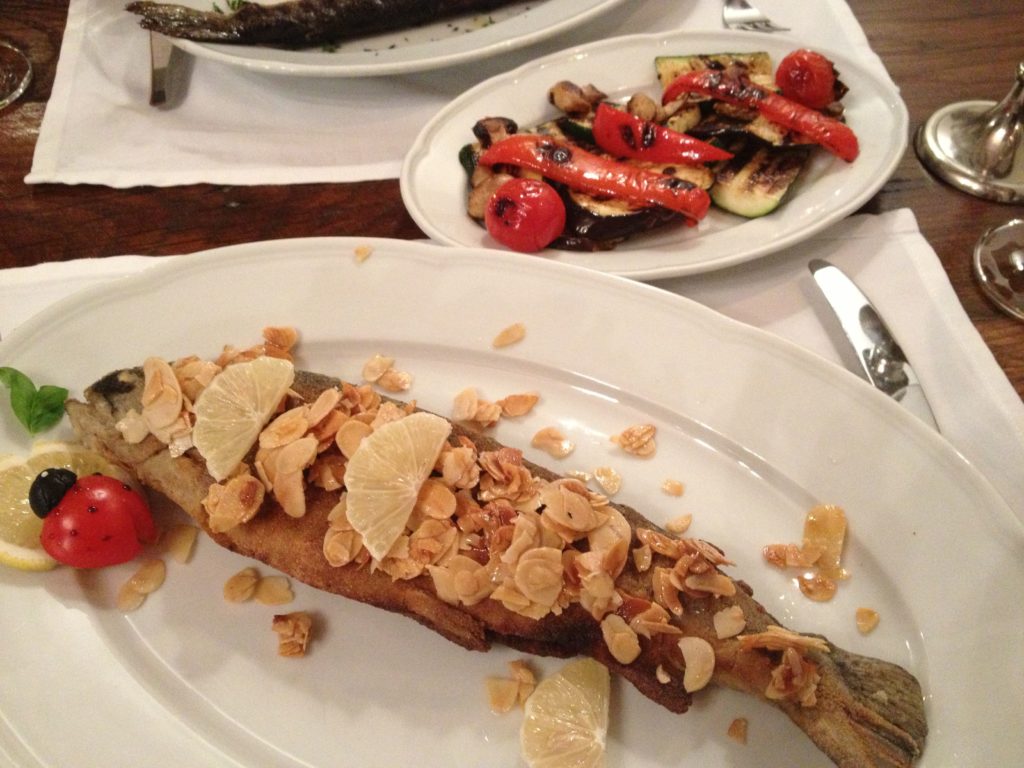 Thoughts: We chose to fly in November because the hotel rates were cheaper and we thought the weather would still be nice – also less crowds for tourist attractions. In retrospect November may have been a little bit too late in the year to be venturing. Not only were there no crowds, a lot of business' were closed or in the midst of closing for the season. It was difficult to meet anyone – or any other tourists because, quite frankly there were none. HOWEVER if you really aren't a fan of getting caught in the crowds November is a perfect time to go – it's a bit on the chillier side but Plitvice Lakes are absolutely breathtaking in their fall colours.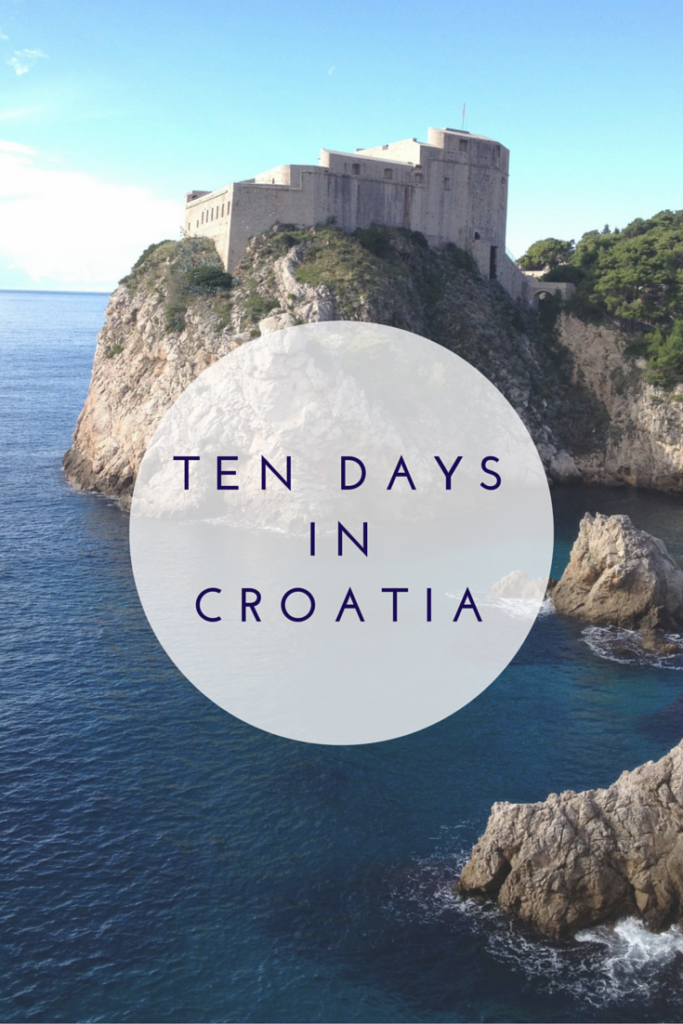 *This page contains affiliate links, to learn more read my disclaimer. Hey, a girl's got a coffee addiction to take care of!