What a lot of people don't realize is that cottage country  can be just as good in the winter as it is in the summer. Well, let's be serious it's always better in the summer but in terms of winter escapes go, cottage country is really great. This past weekend I ventured up to Stoney Lake in Peterborough, Ontario to spend a night at Viamede Resort.
I've been to Stoney Lake quite a few times, always in the summer and always at a friends cottage. I've been wanting to take a trip up north for a quite and relaxing weekend in the winter for a while – enter Viamede.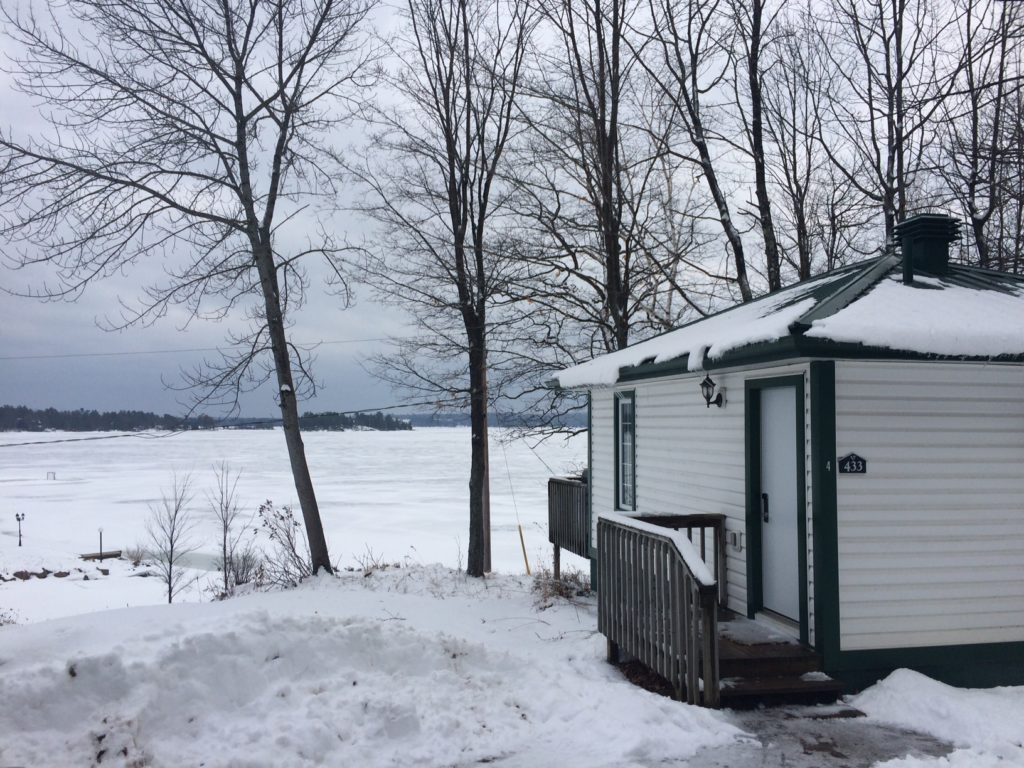 How to get there: 
Stoney Lake is only about two hours outside of Toronto. It's an easy drive along the 401 but I would definitely not recommend taking the trip during rush hour. For anyone who lives in Ontario, you know what the 401 can be like during rush hour – absolutely insane! For this reason we decided to head up on a Saturday morning instead and come back midday Sunday. It was a quick escape but one that was well worth it.
Driving in cottage country in the winter can be difficult if you've never driven in snow before or don't have the proper tires. Make sure you're well prepared. The drive is pretty much highway the whole time until you reach cottage country, then it's back roads which can be turn-y and unpredictable so make sure you stay alert!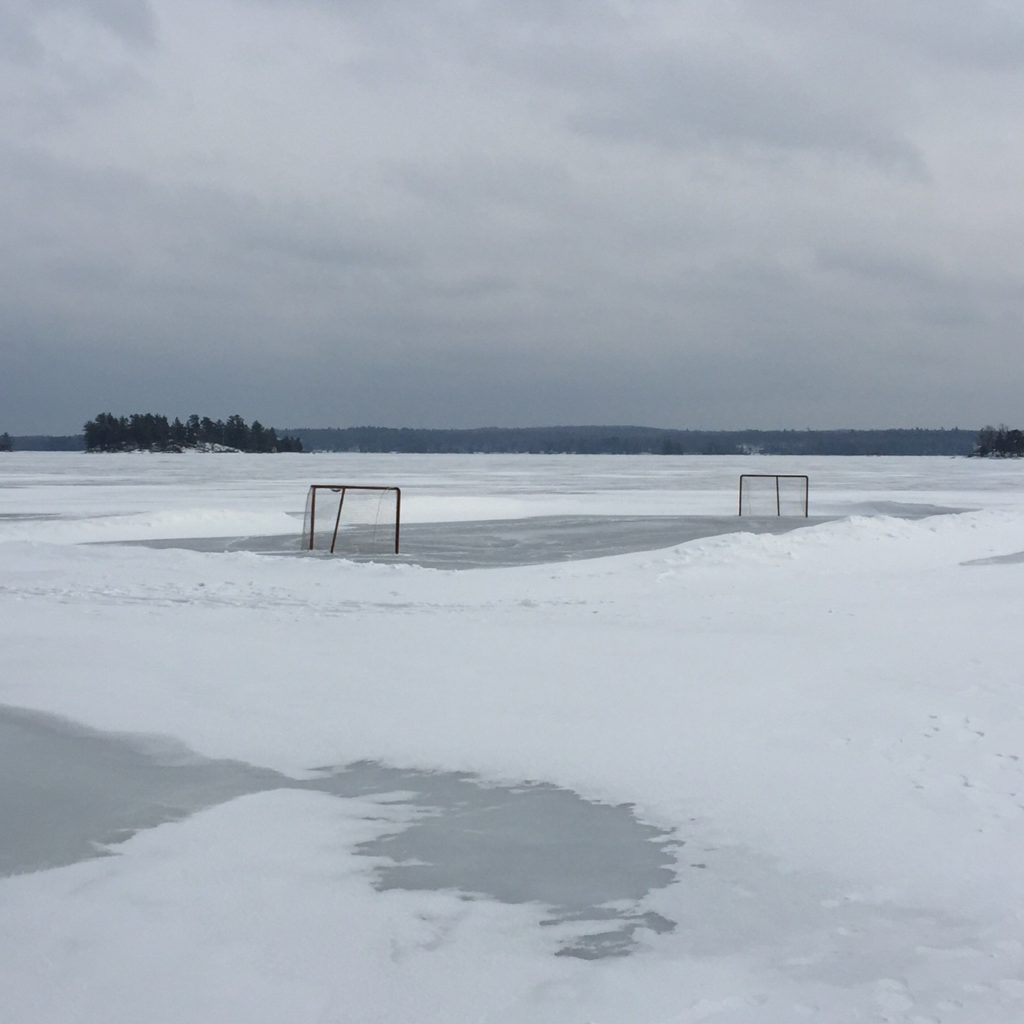 What to Do
While you won't have the luxury of water skiing or sun tanning outside visiting cottage country in the winter, there are still so many other things that you can do and elements of mother nature that you can take care of. Staying inside is no excuse! Although, I must admit it was really relaxing staying inside and watching the wind and snow blow just outside our window.
Play a Game of Hockey – Seriously I don't think there is anything more Canadian than getting out on the rink and playing a game of pond – or lake hockey. If you don't have your own pair of skates Viamede as all kinds and sizes available for you to use at your leisure. They even have two hockey nets set up waiting for a game.
Go for a Snowshoe – I think I've said this before but snowshoeing is one of my favourite things to do in the winter. There's something relaxing about being out in the woods with snow all around, just stomping through.
Try Cross Country Skiing – Even though I spent my entire childhood ski racing I still have never tried Cross-Country Skiing. It's definitely one of the things on my bucket list. It looks to complicated for me to try it out on my own so I'd really like to take a lesson one day. For those of you that do know how to cross-country ski, Viamede has equipment for you to use whenever you'd like.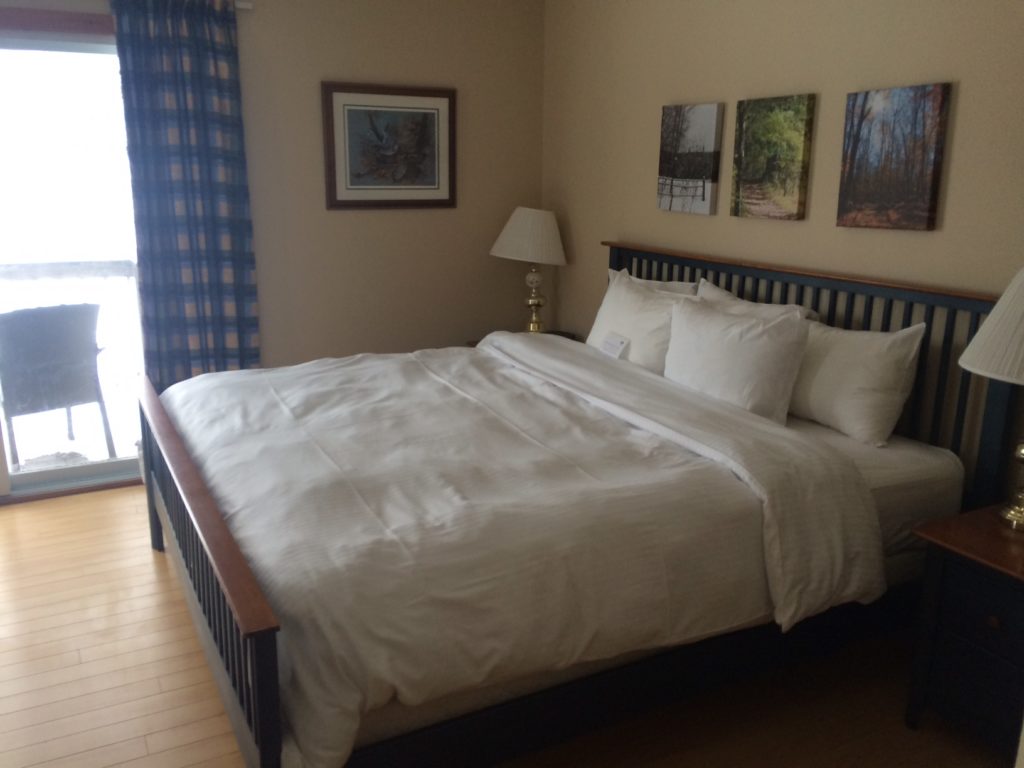 Play a Board Game – Yup. Sit by the fire, grab a glass of red wine (obviously because that's the best type of wine) and play any boardgame you please. How romantic does that sound? Viamede has a station where you can get any boardgame you like and bring it back to your room. I thought this was really neat as I'd never seen it before.
Watch a Movie – If you don't feel like using your brain, because let's be honest you came up to cottage country to shut down, than Viamede also has a large list of DVD's that you can take back to your room. We selfishly took three, and honestly we watched every one!
Go to the Spa – For those of you that work full-time you are lucky enough to have a benefits package (if you're Canadian), and with your benefits package likely comes the ability to submit massages! Why not take advantage of this and cash those massages in while on a relaxing weekend away anyway?
Take a dip – Like a moron I completely forgot my swimsuit before heading up to cottage country. It didn't even occur to me that a Resort on the lake would also have an indoor pool, but of course they do and it looked amazing. I would strongly suggest packing a bather if you're heading up!
Where to Eat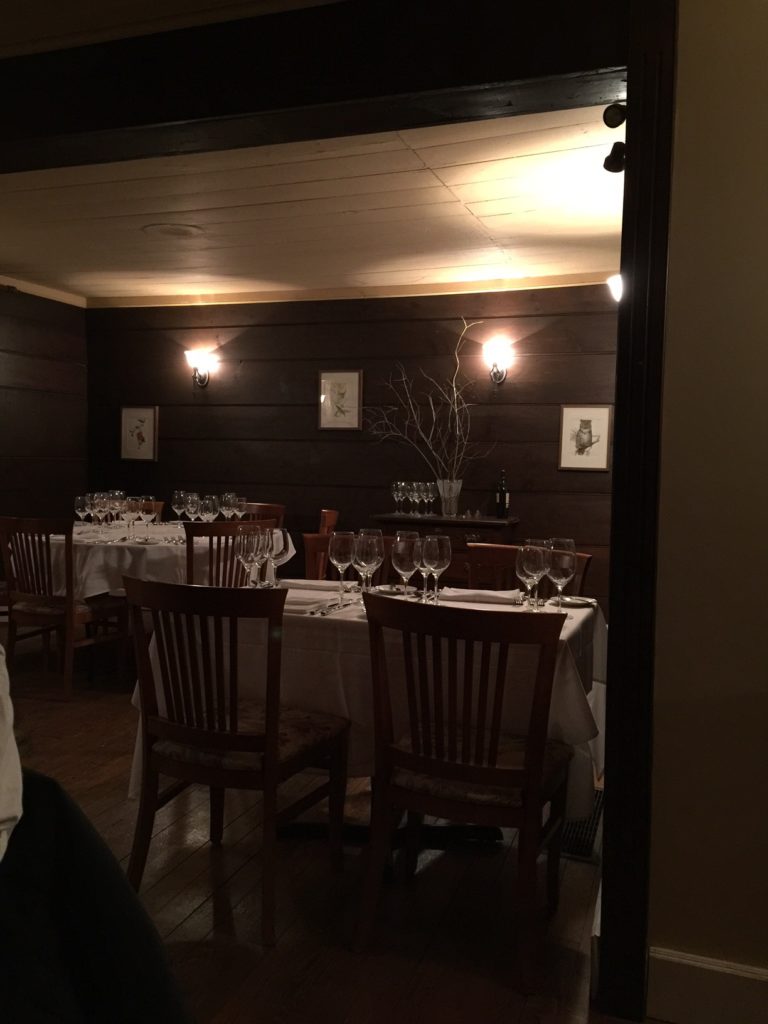 Because you'll be somewhat in the middle of nowhere when you're up in cottage country, where you're going to get your next meal from is definitely something you'll need to think about in advance. Because we were only going to be at Viamede for two meals this was no problem for us.
Dining Room
Every room reservation comes with a free breakfast in the restaurant overlooking Stoney Lake in the main lodge. It's a large area and because the hotel wasn't too busy we had quite the selection for breakfast and tables to ourselves. It's very relaxing looking out onto the lake eating a big hearty breakfast before setting out for the day.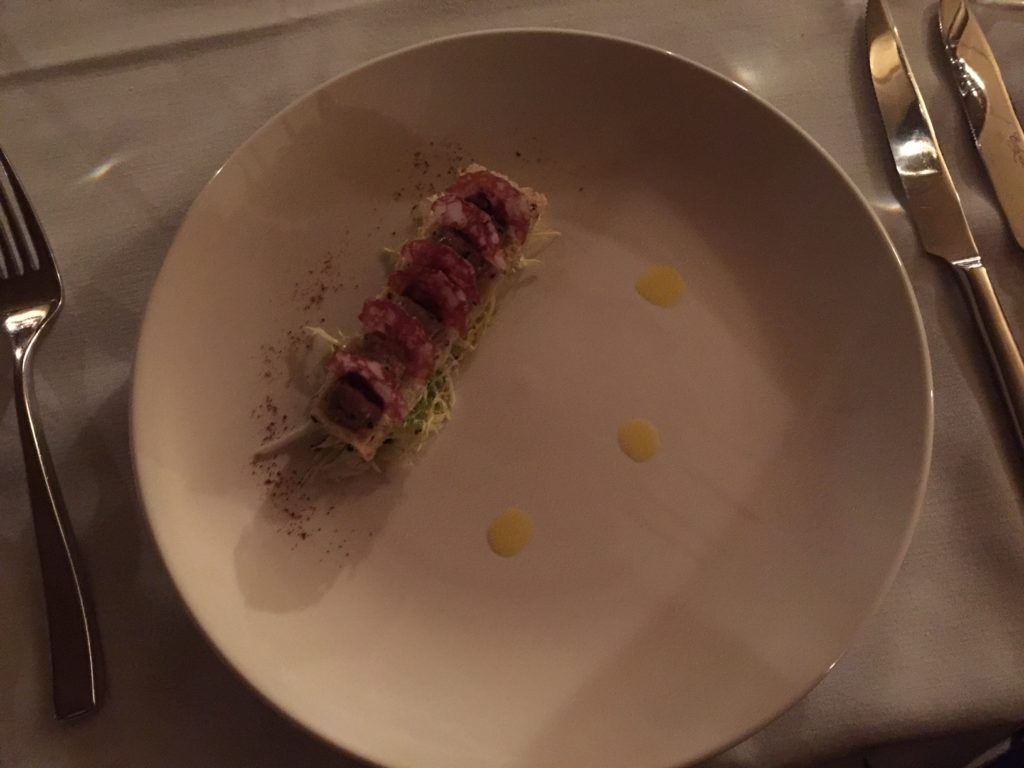 Mount Julian
The Mount Julian Inn has one of the most extravagant and delicious 5-course meals I've ever had, and that includes getting chef table at Caesar's Palace in Vegas. The dining room is very intimate, set up in what looks like an old living and dining room. It's not a large restaurant so I would recommend making reservations in advance if you plan on heading over in the summer, I'm sure it can get very busy. You can choose from a 5, 7, or 9 course meal. Bring your appetite though. In the summer Chef Kevin and his team even scour the property to gather ingredients for that nights meal.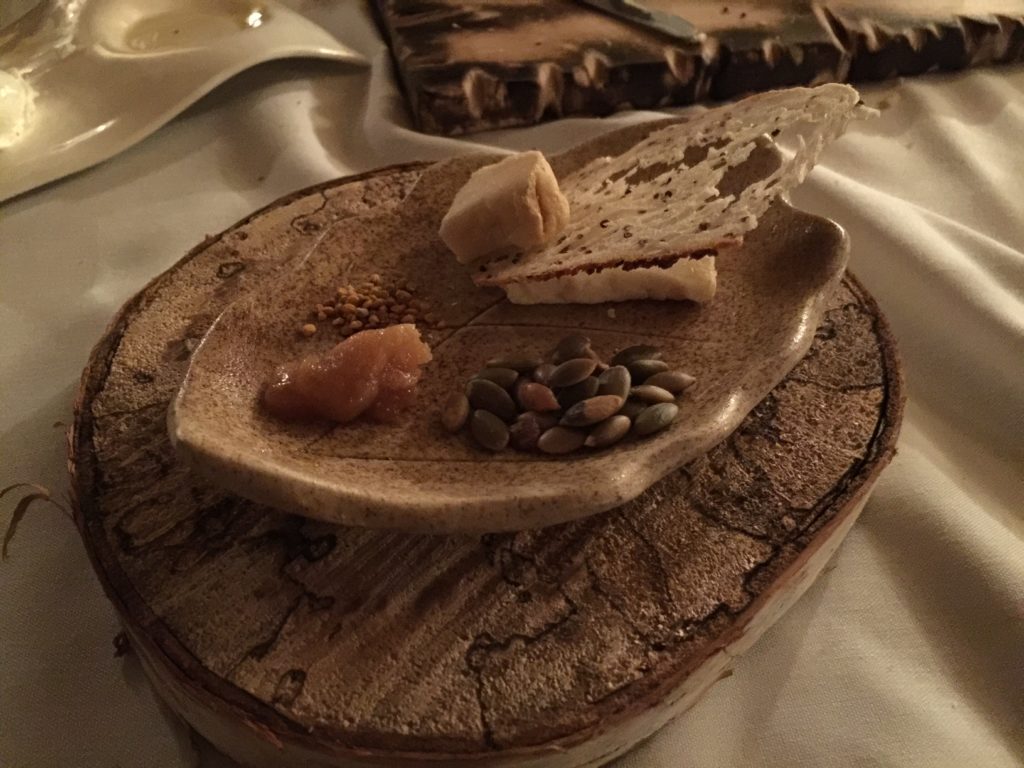 Make Your Own
Our one bedroom cottage had its own barbecue, little fridge and microwave so you even have the option of bringing your own food to do some cooking for yourself if you're looking to save a bit of money and save some money as well.
All in all I have never travelled to cottage country in the winter before and was absolutely impressed. The atmosphere is relaxing and serene. It's the perfect romantic weekend away.