One of the best things to come out of social media in the past couple of years has been the ability to research any topic you like and get real life views, photos, and opinions. Planning for your next trip or a trip you're dreaming of is definitely helped by social media. Before I travelled to Indonesia I admittedly didn't know much about it or know what to expect until I started searching for pictures on Instagram. Instantly I fell in love and seeing the pictures really pushed me into booking the trip. I mean really, how could you not fall in love with Bali.
Using social media is also an amazing way to interact with locals or fellow travellers who have been to your destination or choice to ask for tips and tricks. Recently I connected with Jessica who went above and beyond to send me a full page document on tips, ideas and places to see in Amsterdam during my trip this coming December / January (thank you again Jessica!!). You'd be amazed at how many people are willing and wanting to help you if you just send out a message, tweet, post, or instagram with your question and destination in mind. Just make sure you use the proper hashtags.
Twitter:  I'm going to admit it's taken me some time to come around to Twitter. I had it many years ago, got rid of it, and brought it back once I started blogging again. I'm slowly starting to realize how great of a tool this social platform really is. Last week I sent out a tweet about two destinations I'm debating over for next June, just to see what people thought (if they had any opinions), and I did manage to get a response or two!
Looking for trips next June – #peru or #Iceland?? #travelhelp #adviceneeded

— The Restless Worker (@restlessworker) November 26, 2015
Searching hashtags of the destination you're looking to visit is also a good idea but I often find this cumbersome on Twitter because there is so much noise out there, to try and sift through thousands upon thousands of tweets can sometimes be difficult and annoying. My best advice is to tweet directly at a company or person you admire for their opinion. This will get you better results than just mindlessly searching.
Facebook Over the past couple of months I have joined some pretty amazing Facebook Groups filled with many supportive followers. It's so easy to send out a post saying "I need some itineraries on ___" or "have any of you been to __". The responses are sometimes crazy. Plus most of the groups I follow are filled with bloggers so they get a chance to showcase their posts while helping someone plan a trip at the same time (which is a bloggers ultimate goal). Some of the groups that I'm currently following and actively engaged in include; Girl vs Globe, Ultimate Travel Group, Part-Time Travel Group, and a few others.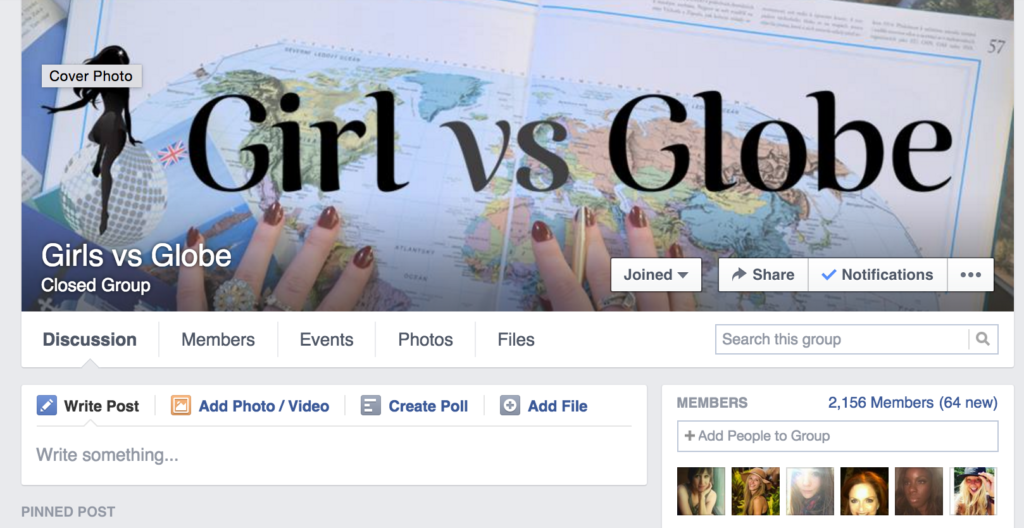 Instagram This social platform is by far my favourite for many reasons but first and foremost because I'm a visual person and being able to see breathtaking picture after picture helps pass the time occasionally when I'm stuck at my desk or commuting to work. More importantly though, it helps me to get real time picture of destinations I'm thinking about travelling to. Again, you sometimes have to sift through a lot of shit (excuse the term) to get what you want but it's nowhere near as bad as on Twitter. I would also recommend following travel brands or bloggers you love, that helps me get some perspective on places that sometimes I've never even heard of before.
You can also now start to direct message people through Instagram so if you see someone that's travelled to a destination you're really curious about – give them a shout, they'll often reply back through commenting to take it offline or DM you.
Pinterest
Saved the best for last. Of COURSE Pinterest is the number one social tool that helps you plan your trips. There are endless ways to search for itineraries of all kinds and destinations all over the world. I use Pinterest every time I go on a trip, think of taking a trip, or even post trip for places that I loved so I can help friends and family plan trips in the future. The best feature of Pinterest is the ability to search. I encourage you to get creative. Don't just search for "Italy travel" search for more niche topics like "Sorrento in 2 days" or "Rome for foodies" you'd be amazed at how easily you can find content directly related to what you are looking for. It's also such a good way for you to discover other bloggers.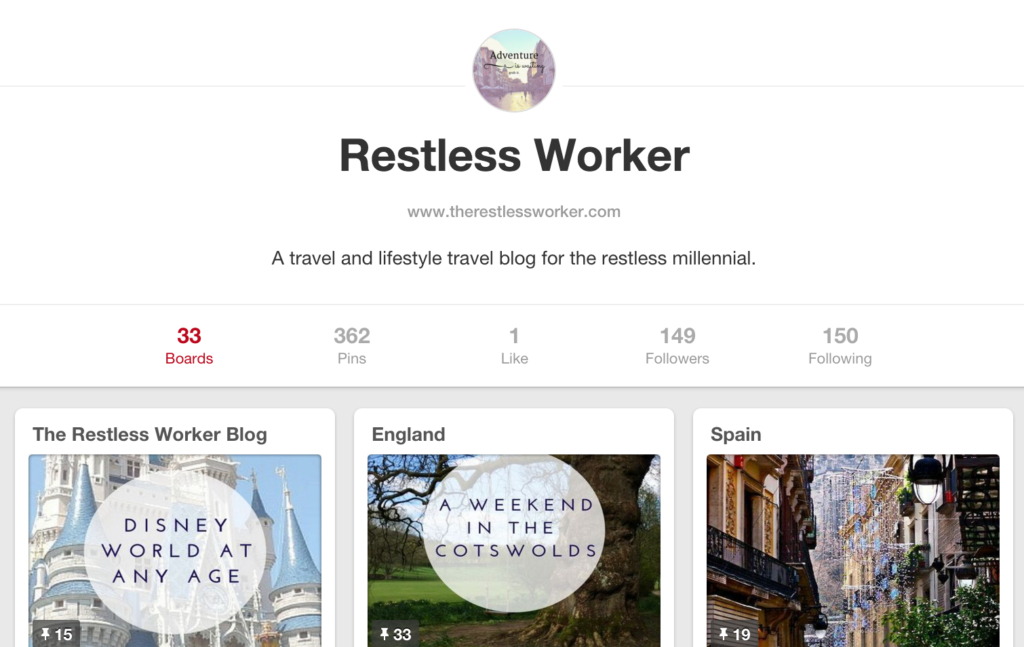 I love spending time just searching for countries or cities I've never been to and mapping out itineraries for the day that I finally get to utilize them and the boards I've pinned them to. The only downside to Pinterest is that it's not as social as the other platforms. If you're going to message someone directly you generally have to click on their website.
So there you have it, travel research and planning through social media. What trips have you planned using social media?