Even the most seasoned of travellers would not be able to see everything there is to see in New York City in 3 days. Heck, you'd struggle to see it all in a week. However, Ben and I definitely gave it our best shot this month when we travelled to New York City for a long weekend.
New York City is one of the most iconic cities in the world. It's on everyone's bucket list. Whether you're a city person or not, there's something about New York City that draws people in. Perhaps it's the possible opportunity of celebrity spotting, finally getting to see the backdrop for all of your favourite TV shows and movies, or perhaps it's the endless activities in and around the city.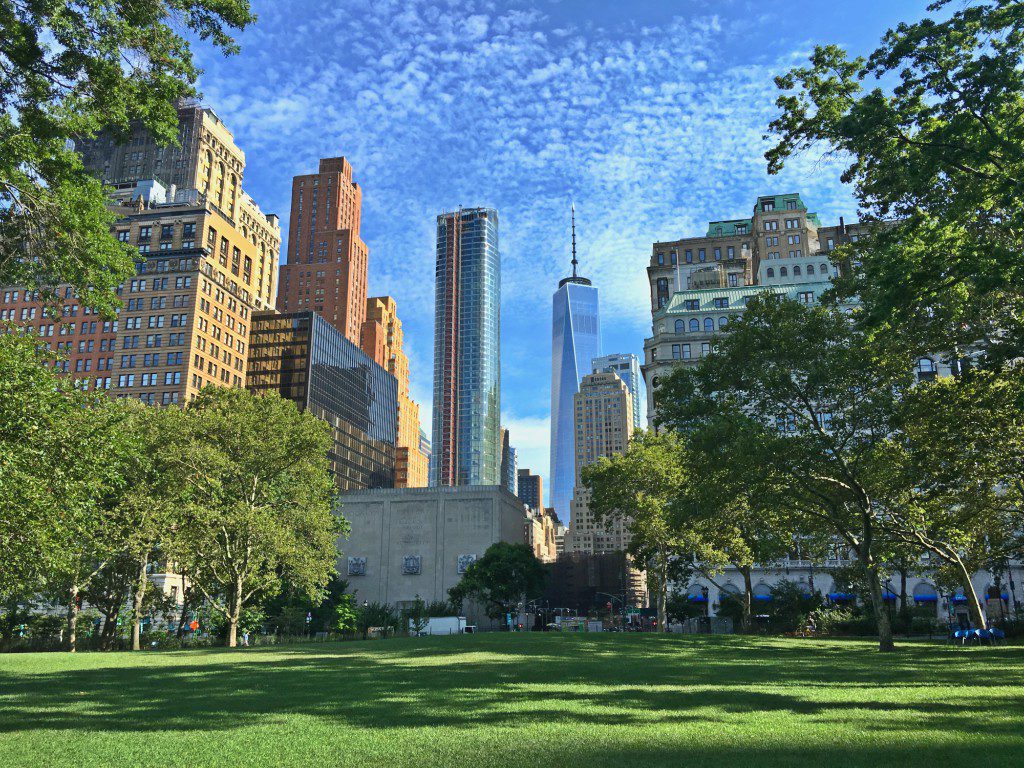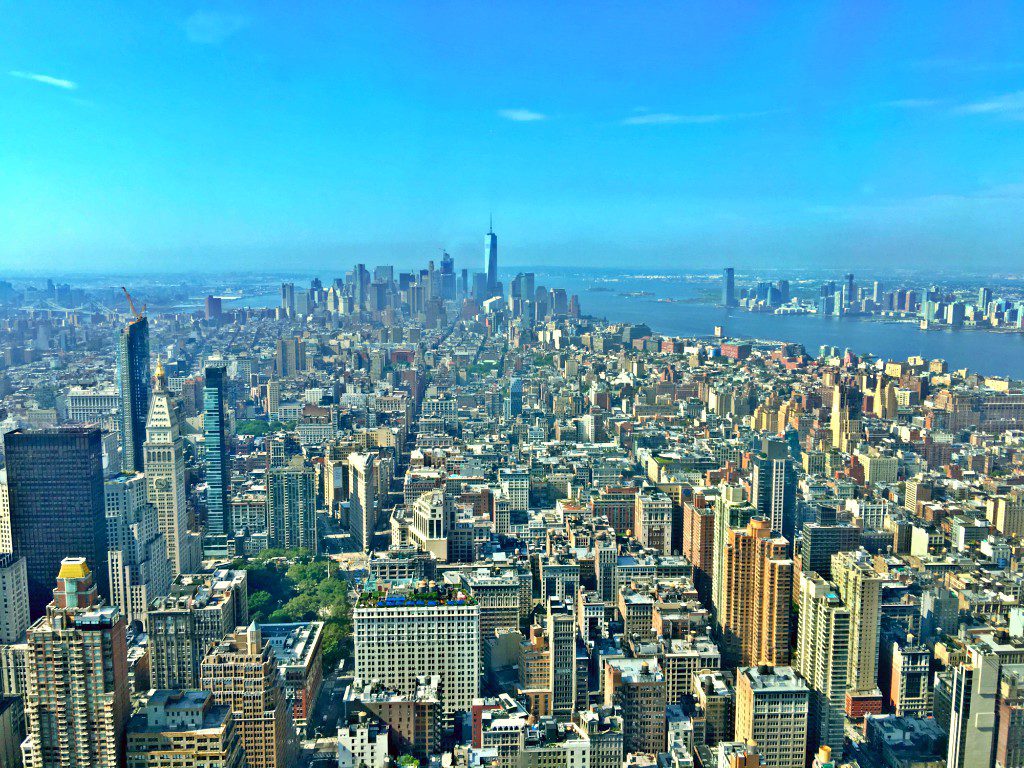 It had been quite a number of years since I had last visited New York City so this felt like my first time. I was much younger over the last visit and didn't much care about seeing the touristy things so it was great getting the chance to do this this time around.
What surprised me the most about New York City was how vast and tall the city was. Unlike Paris which was spacious and bright, or London which felt historic and large, New York City felt like the buildings never ended and went on forever. It really makes you feel small. It truly is as magnificent as people tell you.
Day One
Day one technically started on Friday night but we didn't arrive until very very late at night (much thanks for yet another cancelled and delayed flight through Porter Airlines). This meant there was nothing to we had time to do the night we arrived. Therefore, we got up first thing the next morning to start the day.
Our first night was spent in Hotel Elysee. This 1920's styled hotel is located close to Central Park in Midtown Manhattan. Our room was so much bigger than I would have expected from a hotel room in New York, it was very elegant. Plus, the free breakfast the next morning was a huge plus.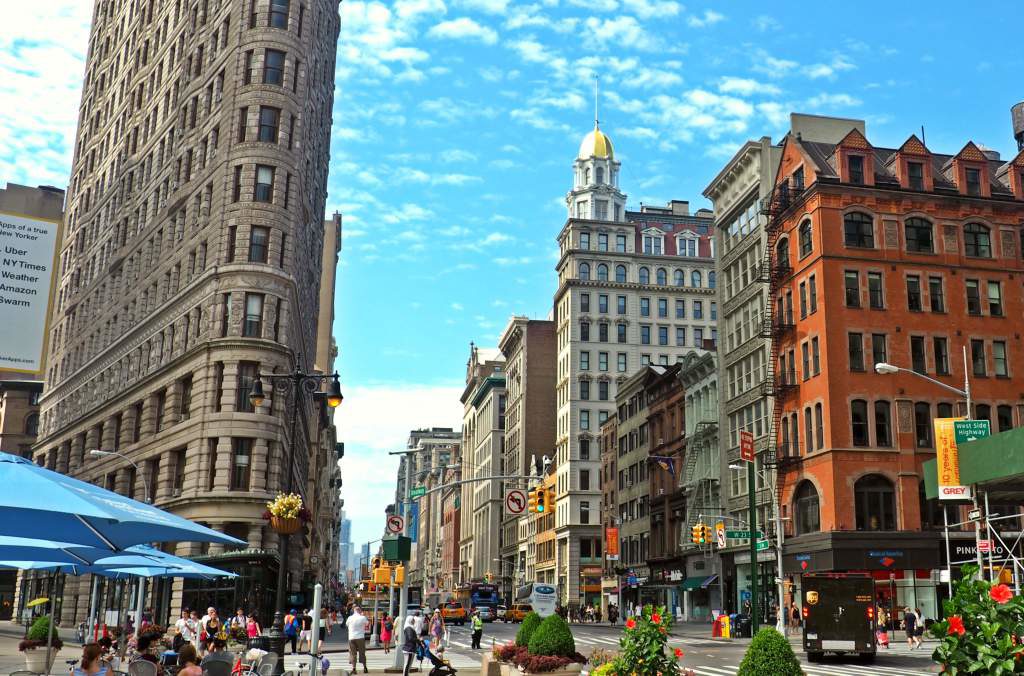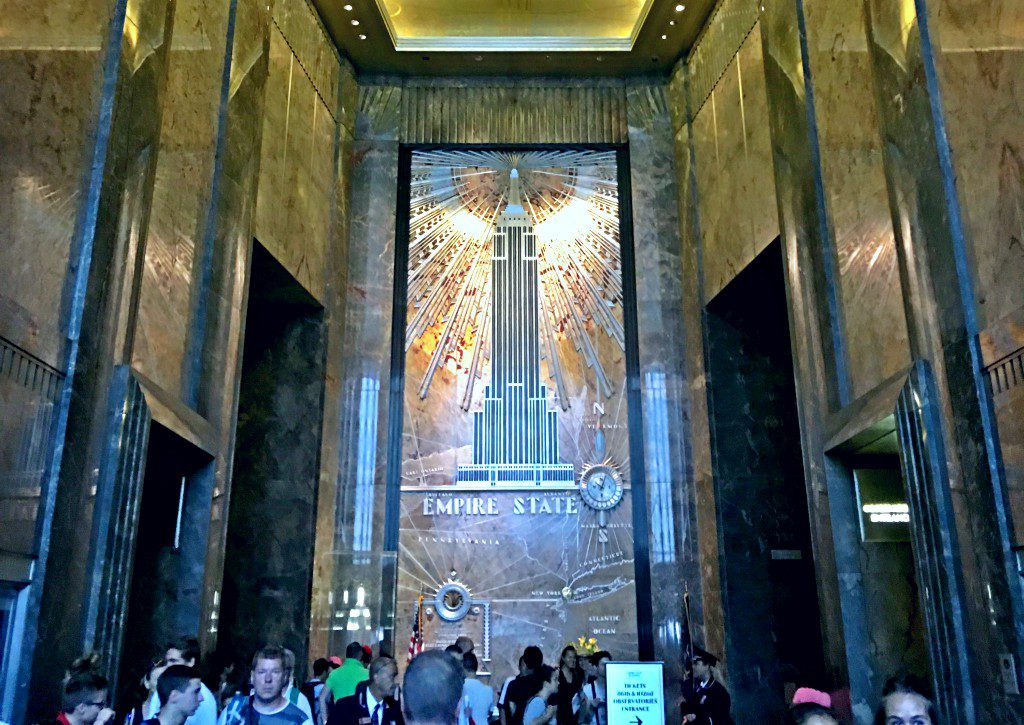 Empire State Building: The building opens at 9am so we made sure to buy our tickets online. This was the best idea as it got us right through without having to wait in the super long line to buy tickets. I couldn't believe how busy it was so early in the morning already. I'll admit I'm not the biggest fan of climbing tall buildings to just get a glimpse of a skyline (having done this in Toronto and London), unless I can enjoy a drink at the same time (like the John Hancock building in Chicago). However, getting to go inside such an iconic building was so cool. Walking into the main lobby I felt just like Will Farrell in Elf. I'll admit the view of New York City is pretty incredible and was worth fighting to get a spot near the fence for pictures.
The New York Beer and Brewery Tour: Okay, this was seriously my favourite part of the entire trip. I wasn't too sure what to expect from this when we booked it but whatever my expectations were Nick and his team far more than exceeded them. There were four stops on the tour and three were outside of Manhattan in Brooklyn and Williamsburg.
I don't think we would have seen Brooklyn at all if we hadn't have done this tour so I'm so glad we did. The area was beautiful and so cool, reminded me of a bigger Queen West in Toronto. Our tour guide Nick was incredible (a practicing comedian) who taught us a lot about the beer history in New York, which was pretty cool. If you're looking for something unique to do in New York City, this is it. My favourite spot of the day? The Brooklyn Brewery by far!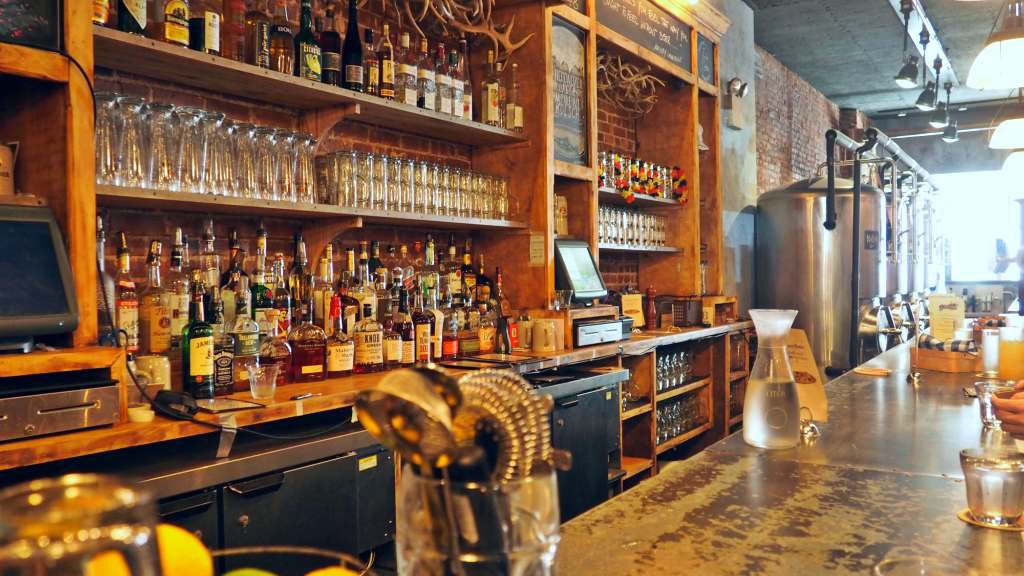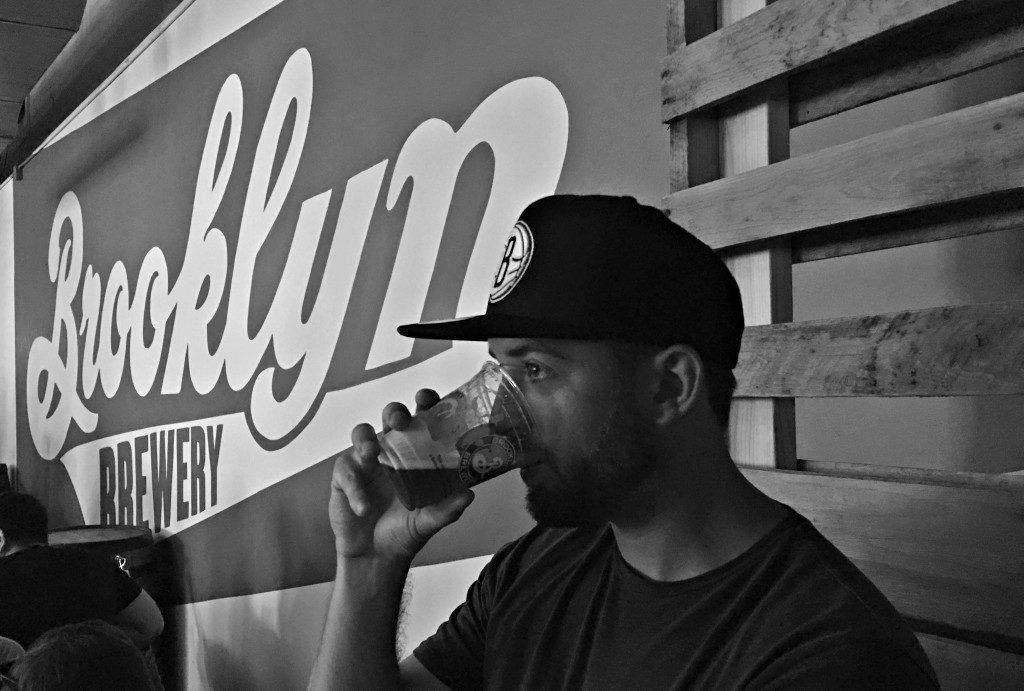 Rooftop Drinks: If there's one thing that New York City is not short on, it's rooftop bars. My two favourite things combined a good view and a much needed drink. Because we were staying at Hotel Giraffe that night, we decided to see what their rooftop was all about. We weren't disappointed. In fact, we even had the space almost to ourselves (even better). It's the perfect way to chill out from a day on your feet before dinner.
Bread & Tulips: For dinner that night we heard about a great spot located right below our hotel, Bread & Tulips. The restaurant is located a bit underground which gives it a cozy and romantic feeling. The menu is rustic Italian and definitely filled with food that will fill you up. We started with the meatballs and the homemade bread. Both were mouthwatering and unbelievably delicious! I had the Quattro Frommaggi pizza and Ben had Bucatini. While mine may have been a bit too cheesy, Ben's pasta was divine and perfectly seasoned. We finished the meal with gelato that tasted as if it was actually from Italy. Full and tired from a long first day we just barely made it back to our comfy bed before falling asleep.
Day Two:
Ben is usually the trip planner when it comes to day to day activities. While I'm good at finding great flight deals and hotels, he excels at putting together itineraries for seeing landmarks around the cities that we are visiting. This is why when he told me we had to get up super early on our second day, I reluctantly agreed to go along with his plan. It's usually worth it though.
Statue of Liberty: First stop on the tour was taking the ferry to the Statue of Liberty. I had never seen the statue up close before so I was pretty excited for this, even if it was the most touristy thing we could have done in New York City. We boarded the boat at 9am with all the other tourists adorning backpacks and cameras. The trip took about 20 minutes and was worth it in itself. The views from ferry were unbelievable. Not only did you get up close and personal with the Statue of Liberty, but the views of the New York City skyline were also unreal! Upon arrival, we made a loop around the tiny island, sat a bit on the grass before making our way back to the city.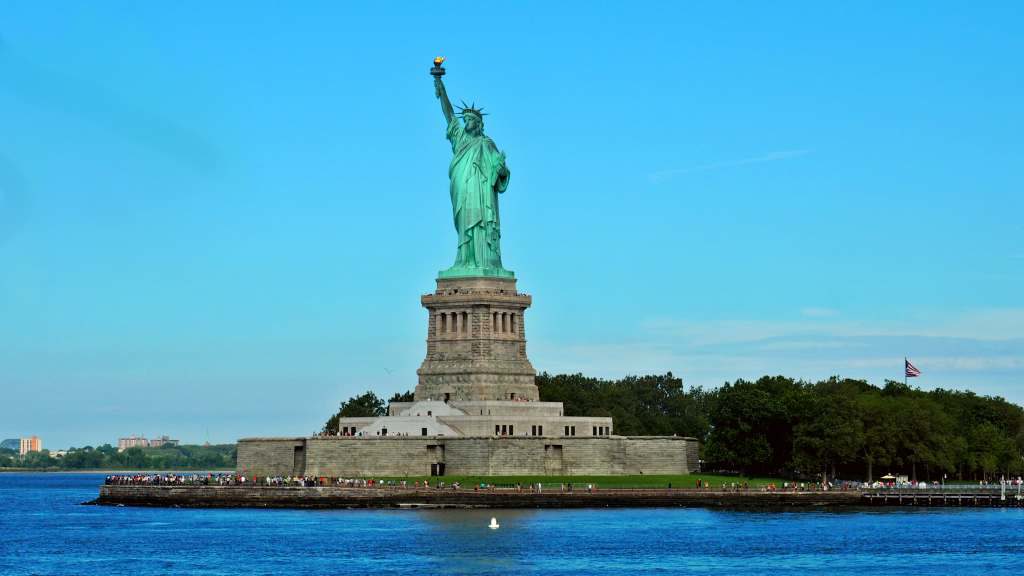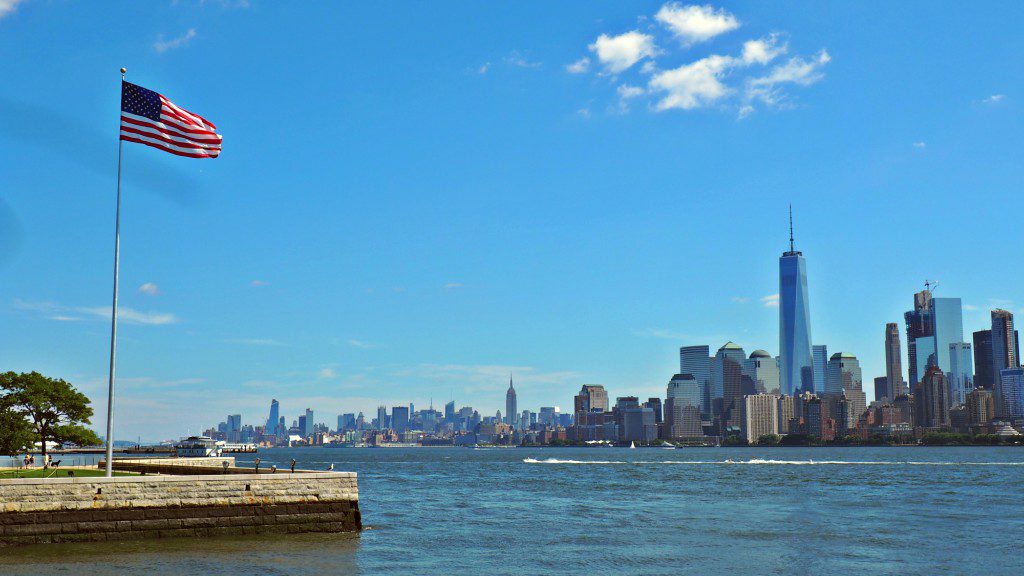 Battery Park: This little park is right nearby the ferry terminal so it's easy to see on your way to the island or on your way back. The views of the city are really quite pretty. It's worth taking a moment to look around and snap a few pictures.
Bowling Green: A few steps North from Battery Park and the terminal you'll find the infamous charging bull in the financial district. I'll admit, this was the most underwhelming part of the trip. Not only that, the amount of tourist surrounding the bull was frustrating. I didn't even see it. I couldn't be bothered to wait around so I quickly took a picture of how ridiculous it was and we went on our merry way.
Stone Street New York: Next stop was Stone Street. Exactly as it sounds, this little street almost looks as if it's from Europe. this little block consists of a number of restaurants, mostly Irish, and make for a perfect place to rest for lunch.
Brooklyn Bridge: A little rested and well-fed our next stop was the Brooklyn Bridge (passing through the cute Seaport District on the way). The bridge was really cool actually. Busy, but cool. On a hot day there was even a nice breeze which made for a good change. It was a lot longer than I thought it would be but the views of Brooklyn and New York city were so cool. Just be careful when walking along the bridge as there are a number of cyclists going pretty quickly along. Also make sure to be mindful of fellow tourists when taking pictures, if you can, go off to one side instead of blocking the already small path.
Manhattan Bridge: After crossing into Brooklyn, we decided to go and find the infamous picture of the Manhattan bridge. You have to walk down to the Dumbo area and down Washington Street to find that sweet spot. It must be getting to be a pretty well known spot now because it was pretty busy when we were there.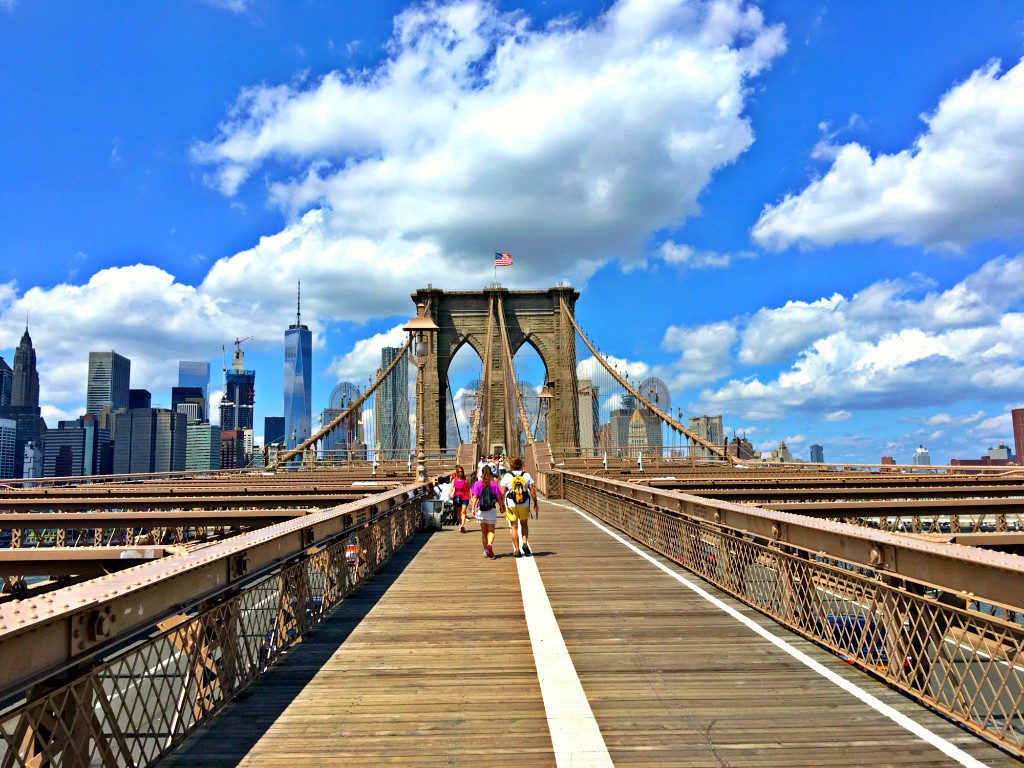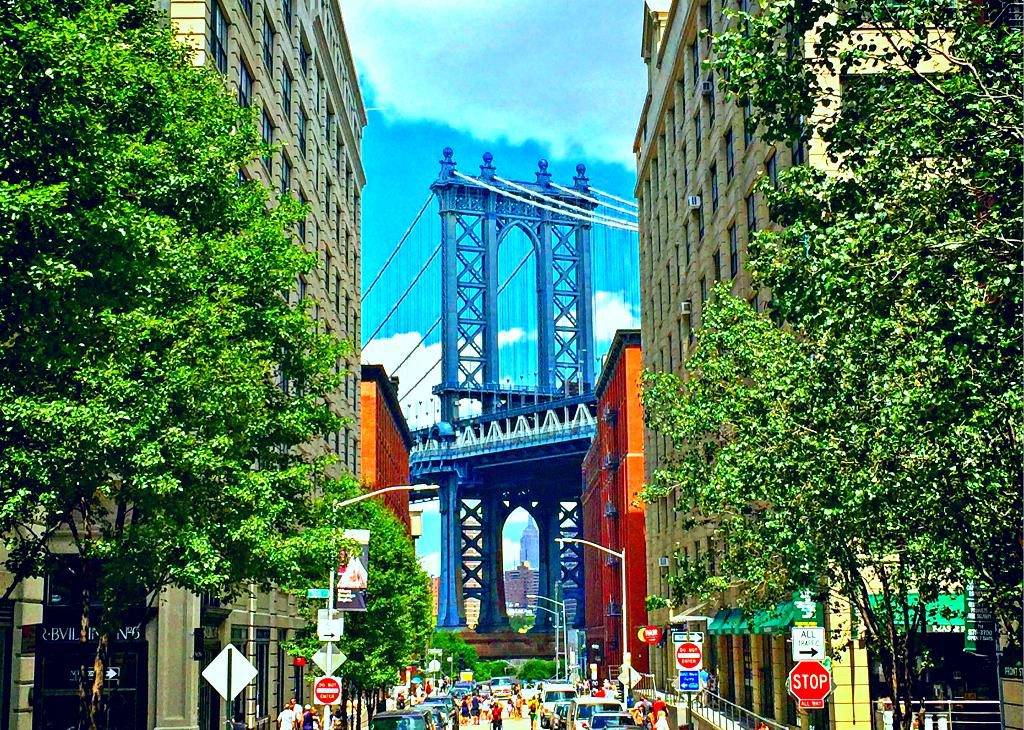 World Trade Center Memorial: I'd be lying if this spot didn't give me chills and bring tears to my eyes. The two memorials set up in remembrance of 9/11 was incredibly moving. It really makes your realize how tragic the attacks were and how big it must have been. Take at least a half an hour to reflect. As a note (and a bit of a rant) I find it incredibly disrespectful when people take posey photos, or selfies, smiling in front of the memorial. This is the grave yard of hundreds of people, have respect.
The High Line Garden: This was quite cool to see actually. This elevated park takes you through a bit of the city with gardens on either side. It's so peaceful walking along, above the hustle and bustle of the city. It's a great place to sit on a bench and people watch.
More rooftop drinks: Yup, obviously we celebrated another successful day seeing the sights with a refreshing cocktail on top of another rooftop. Our second night was spent at the Refinery Rooftop bar. It was the perfect place to unwind after a long busy day.
We were so tired from all the walking we did that day we decided to have a quiet night. We enjoyed the free wine and cheese at The Library Hotel, went for a quick walk and called it an early night. Of course not before squeezing in one last tourist spot, Times Square. I thought it was best to see just before sunset because you could get the best of both worlds (day and night) this way. Afterwards we grabbed an ice cream and headed to bed. Perhaps that's lame but we walked over 21km and had been up super early, so I found it hard to feel too guilty!
Day Three
Our last day in New York City wasn't as busy as the day before but we of course still had a few areas to explore. We slept in only a little bit, checked out of our hotel (but kept the baggage with reception), enjoyed our free breakfast and headed out for the day.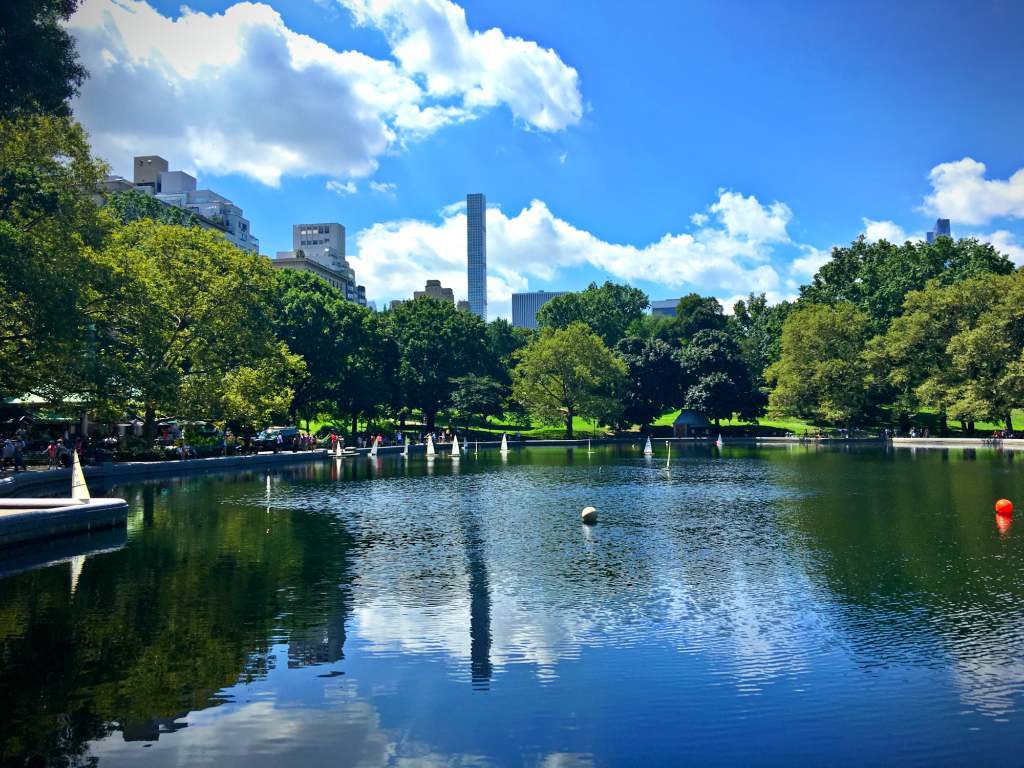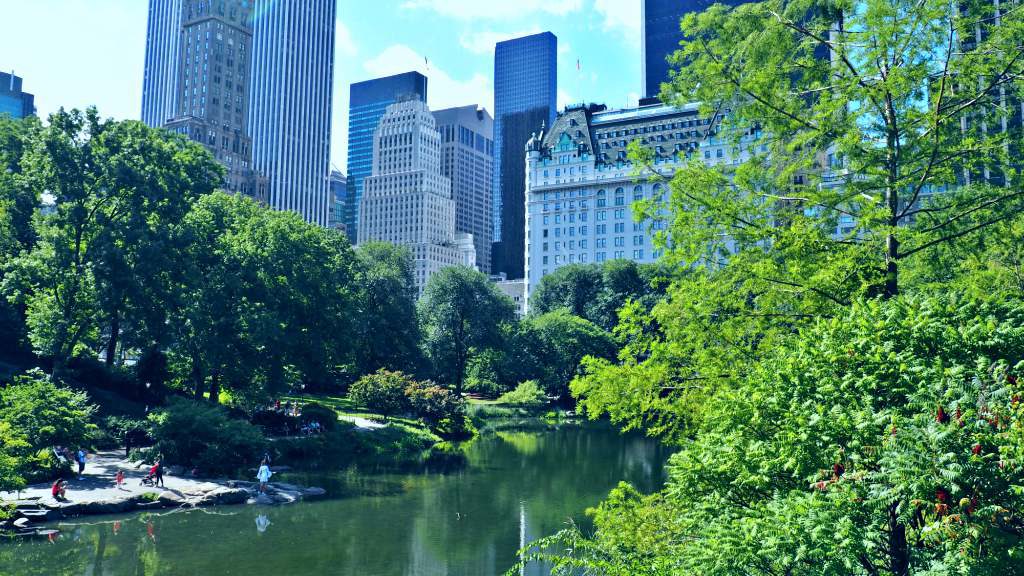 Central Park: Because the park is so big we dedicated most of our day towards it. Central Park is one of my favourite spots in New York City by far. There is just so much to do and see. Plus it makes a great spot to take an hour or two, lie down and enjoy the people walking by. As we walked around the vast green space we managed to see;
Conservatory Water
The Imagine Mosaic in Strawberry Fields
Central Park Reservoir
Bow Bridge
Bethesda Fountain
Belvedere Castle
Be prepared to wear comfortable shoes because the walking is long and sometimes a bit rough. Also I would recommend bringing a water bottle and some snacks because resources are pretty limited once you're inside.
New York Public Library: Our very last tourist stop during our trip. This happened to also be the one I was most looking forward too. Call me a nerd or a bookworm but there's something magical about the New York Public Library. It's just so iconic. The actual building doesn't have many books inside (the lending library is located nearby), it's absolutely worth seeing on your trip. The building is so beautiful inside and out, walking up those steps and entering the big front doors. We walked around inside, took a few pictures and explored the back of the building a bit. The garden is really cute as well. The perfect spot for lunch.
After a busy three days we made our way to Newark Airport to catch our plane back to Toronto. We were tired, had sore feet but couldn't be happier. I can't wait until I get the opportunity to go back and explore even more of New York City. There's so much that I didn't get the chance to in our three short days.
---
Additional Notes
ACCOMMODATION
Airbnb stays are obviously easy to find in New York City so you shouldn't have too much trouble finding something within your budget. For tips about booking Airbnb check out my post here.
Booking.com is another great resource if you're looking to book a hotel instead of an apartment.
NEW YORK CITY TRAVEL BOOKS

*Our stays in the Library Collection of hotels, dinner at Bread & Tulips as well as the New York Beer and Brewery Tour were all sponsored. As always, all opinions were my own and I only collaborate with travel companies that you guys will love!