The income report for February is a bit of a dismal one. To be honest it was a weird month. We found out that there was a death in the family and so there was a lot of planning involved around that and we actually had to go back to England for a week. Because of that the blog took a bit of a fall because of it. I also didn't have any sponsored posts coming in this month.
We continue to see great traction from Booking.com the income report for February. However, because it takes so long to actually get the money (they don't release payment until a trip is actually taken) a lot of the money we are making now we won't actually get to see until September or October. That being said, we had over 100 Euros in bookings for the month of February so I'm hoping the monthly traffic and income reports will start to get a lot better!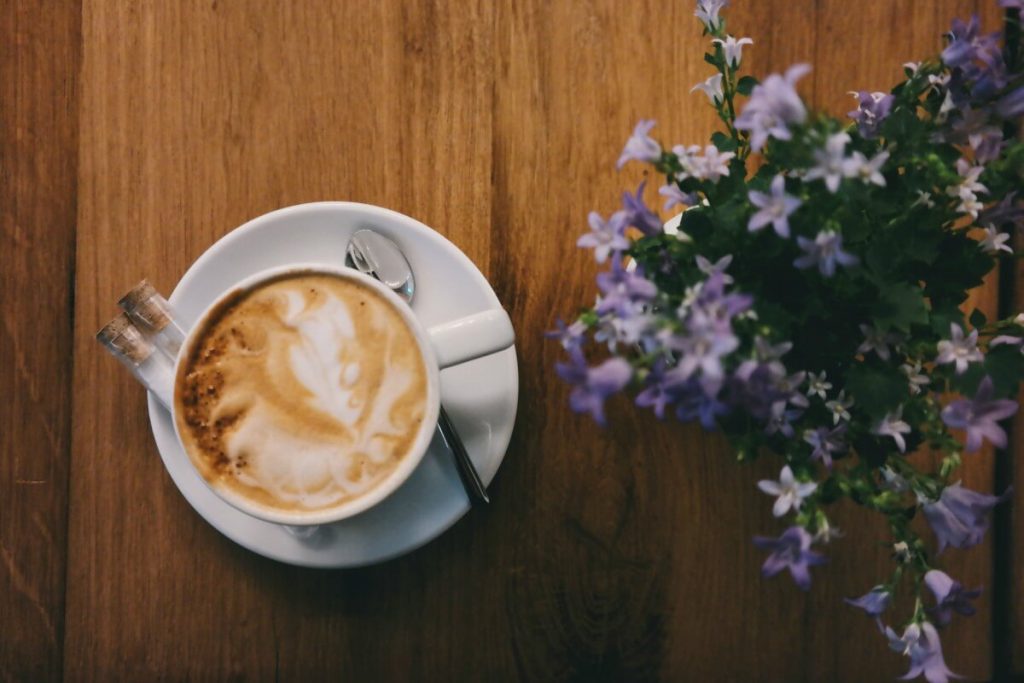 Because February was a shorter month, the numbers aren't going to be as good – too much to fit in, in too little amount of time!
Being a part-time blogger the to-do list for the blog is never ending, and most of the time I feel like it doesn't move anywhere at all! Either way, here are the laundry list of things I need to / want to work on for the blog (if I ever do find the time).
Continue to increase affiliate links placed throughout the site
Look at alternative advertising companies besides Google AdSense *did this but need to spend some time setting this up
Increase my outreach to work with companies
Have more guests post on the blog and write more guest posts for other blogs
Fix the image caching issue with Facebook, Twitter and Bloglovin *even worked with a developer briefly this month and STILL haven't solved this problem … anyone?
Monthly Income Report for February
All of the money that I've made on this blog is converted to USD*
Copypress – $0 (-$68)
Sponsored Posts – $0 (-$100)
Google AdSense – $35.23 (-$1.62)
Amazon Affiliate
– $1.03 ($-0.39)
Bluehost Affiliate – $0
Booking.com Affiliate – $5.94 (+$5.94)
Themeforest – $0
Hotwire – $0 (-$13.52)
Made: $42.20 (-$177.63)
Expenses
All expenses are priced out in USD*
Facebook advertising: $0
Total: $42.20 (-$177.63)
---
Traffic Report
While February wasn't as good of a month compared to January, that was to be expected. Everything I've read from other bloggers eluded to the fact that January is always going to be a bigger month than most. February was also 3 days shorter so with those extra days the blog traffic would have been a lot closer to January. We are growing steadily in terms of traffic which we are happy about but obviously – there is a lot more room to grow! I have spent quite a bit of time growing our Instagram following which is great but I think the shift now needs to be on Facebook and Twitter.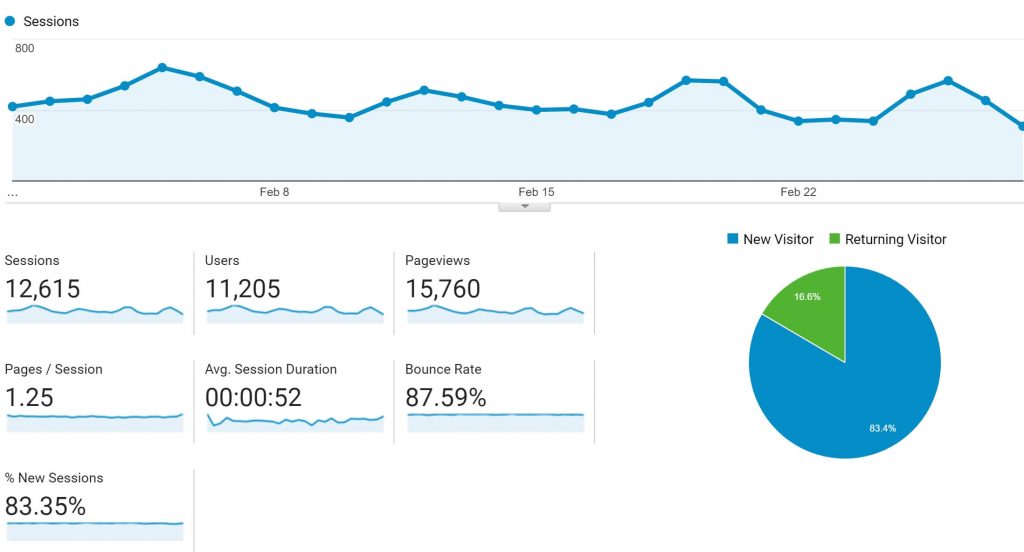 My Biggest Takeaway in February
As I mentioned before, February was a tough month because of circumstances beyond our control but it taught me the importance of being prepared. This was the first month that I actually had all of the blog posts pre-scheduled and it was such a relief! I definitely want to keep up this momentum so that I have the flexibility to actually take a day or two off from time to time!
Top 3 Posts Published
Monthly traffic and income report for January: I'm actually surprised these continue to do so well in the month considering I'm not making very much from it but I guess that's why I continue to write them!
How to incorporate travel to your home decor: I had fun writing this post because I am quite proud of how we've incorporated the different trips we've taken around the world. It's also a good way to ward off the restlessness I typically get between trips!
I'm a travel blogger and I'm afraid of flying: This was a surprising post for me. I don't always write personal entries but I think I should start because this actually did so well! I was also astonished at how many other people suffer from a fear of flying. I'm glad I'm not alone in this!
What successes did you have in January or in your income report for February?