Last year I travelled to Asia for the first time. In fact, it was the first time I had travelled anywhere but North America or Europe. Because I was working full-time I only had two weeks to play with to take advantage of travelling halfway across the world. There's not specific reason why I chose to travel to Indonesia but I would largely credit Eat, Pray, Love for sparking my interest.
Before going I knew very little about Asia except that it was cheap, sometimes dangerous and you needed certain vaccinations before going. My BFTP (Best Friend and Travel Partner) and I decided to brave the unknown for the first time in our lives, book a flight and go. We were working with a very limited budget and wanted to see as much as possible in a limited timeframe.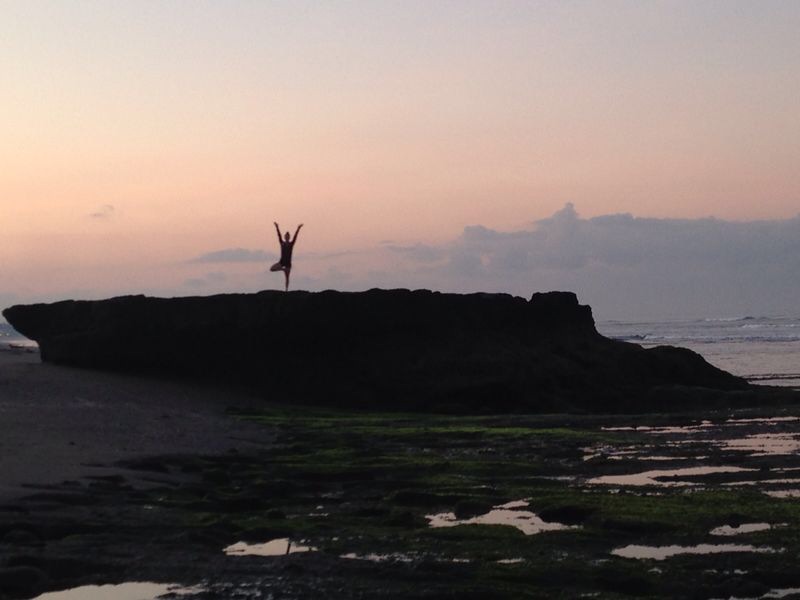 Dates: August 29 – September 14th
Airport: I found a flight for $1500 that flew from Toronto to Hong Kong with an 18 hour layover, and then direct into Depensar, Bali. On the return flight I flew from Depensar, Bali to Tokyo (with a 10 hour layover – which was terrible) and then direct from there onto Toronto.
Getting Around: Travel within Bali is relatively cheap. When travelling between cities we hired taxi's and private cars. For safety reasons we would ask the places we stayed at to book the car rides for us. We did take a boat to and from Gili Trawangan (which had a car service included in the price of the ticket), so that helped when getting from Seminyak to the port and the port to Ubud.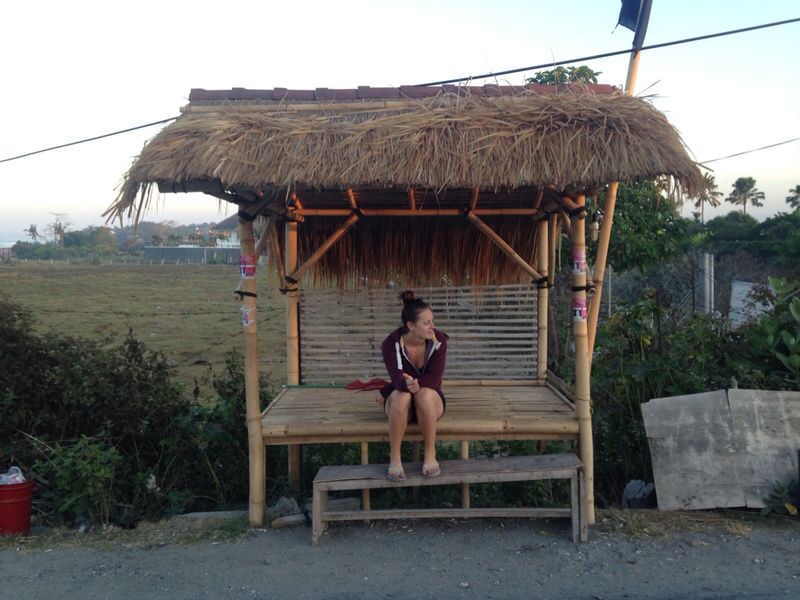 Itinerary:
 Toronto to Hong Kong
I've already written about my Hong Kong layover, so I won't go into too much detail but it was certainly one of the best things I did. If you find cheap flights that have longer layovers I would highly recommend taking them. It's a great way to see an extra city / country relatively for free. If you are staying overnight I would suggest you stay in a hotel by the airport and commute into the city, that way when you wake up you won't have to worry too much about getting back to the airport.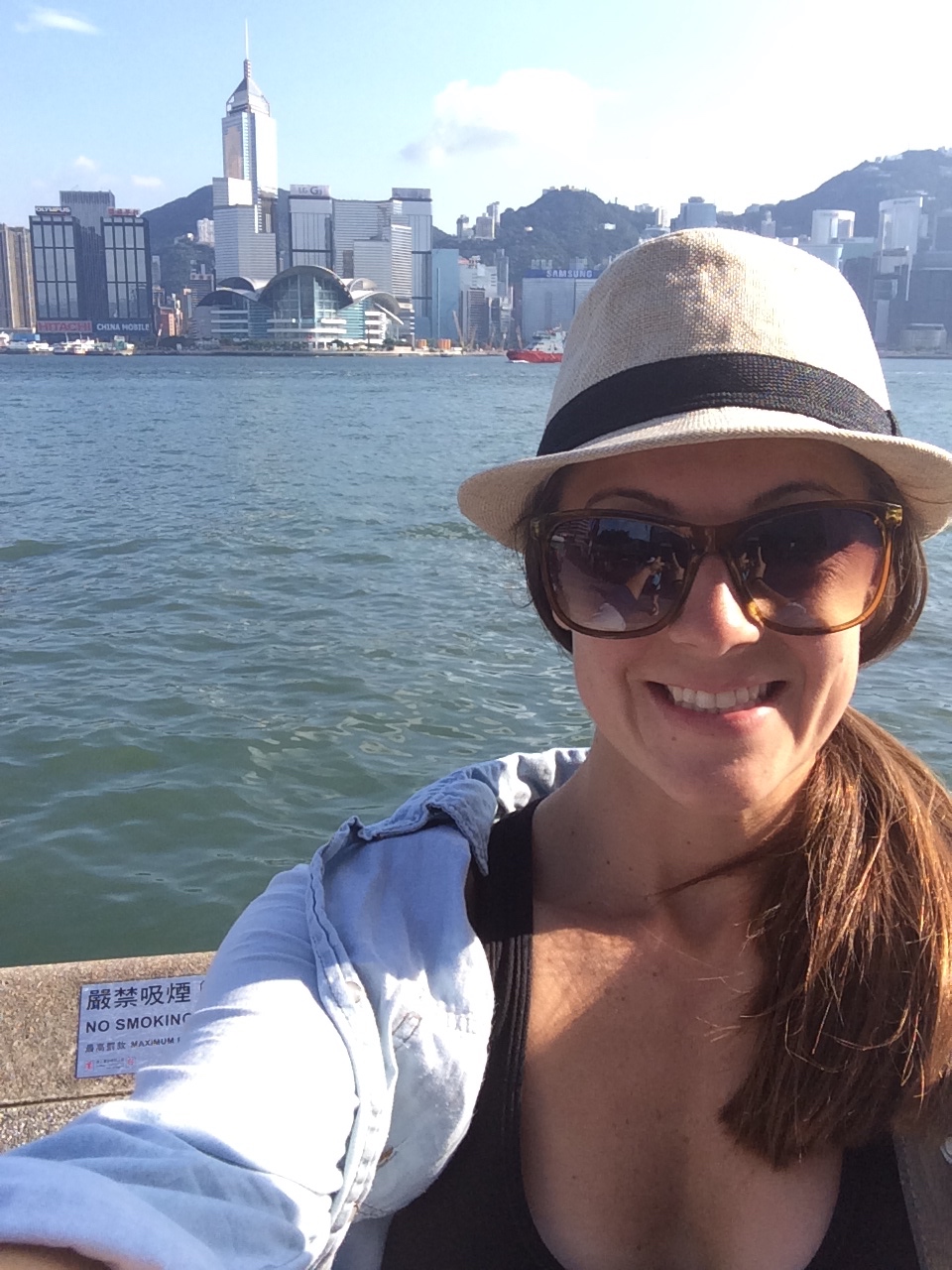 Canguu
I will explain this part of the trip later on in another post but it was a huge mistake. Plus we ended up getting scammed out of roughly $200 each. I have nothing good to say about Kima Surfaris really. If you're a hardcore surfer than maybe this place is great but for two beginners, looking to meet people and have a good time this place sucked. The only saving grace for us was exploring the areas outside of our camp. The beach was beautiful, the rice fields were lush and the restaurants were delectable.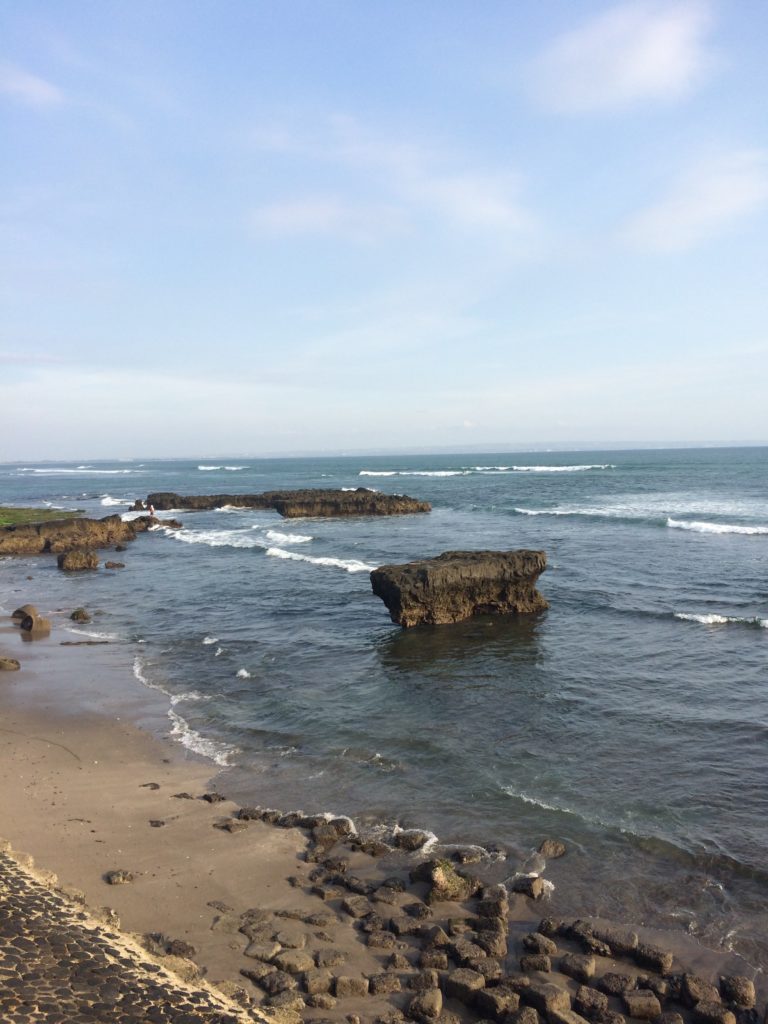 Seminyak and Kuta
I'll admit I didn't venture too far into Kuta when staying in the area. I fell in love with Seminyak too much! I'm sure many people would say that Seminyak is too 'westernized' or consumer focused but I loved it. We spent two days walking up and down the beachy themed streets picking up some really cool souvenirs on the way. We decided to break the bank a little one night by treating ourselves to a wonderfully delicious meal at Potato Head Beach Club. We dressed up a bit more than usual and had one of the best meals here (and drinks). I would highly recommend visiting for dinner and watching the sunset over the ocean. It's breathtaking (and great for a photo-op!).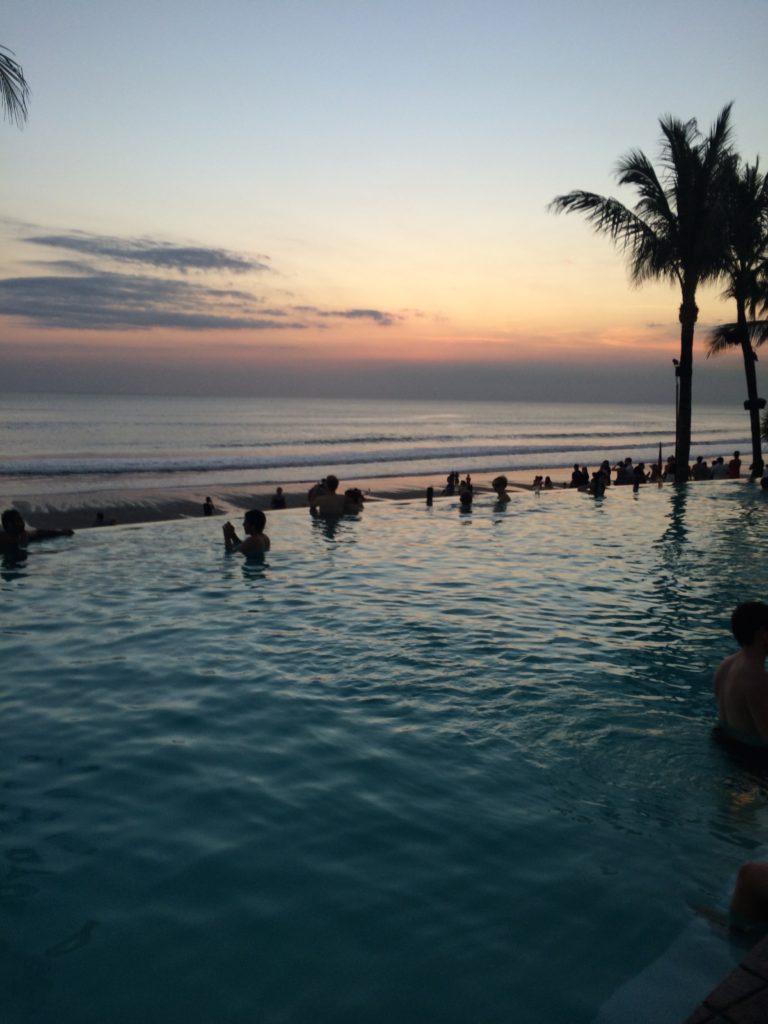 Gili Trawangan
There's no denying that this little island (although the biggest of the Gili islands just off Bali) is a bit of a paradise. It's roughly a 2 hour bumpy boat ride from Bali and I would suggest booking through a more reputable boating company. Gili T is centered along their 'downtown', a main strip that runs roughly 500 meters along the shorefront. Equipped with restaurants, diving schools and hotels / hostels you'll find most of the tourists here. With so much to see and do you really don't need to venture too far away from this strip but I would recommend renting a bike and travelling the circumference of the island (you can bike it in about 2 hours). The nightlife is hit and miss here – I think it's about every other night there are huge parties. 4 days here was plenty for me as I'm a pretty restless person and don't like relaxing for too long!
| See hotels in Gili Trawangan |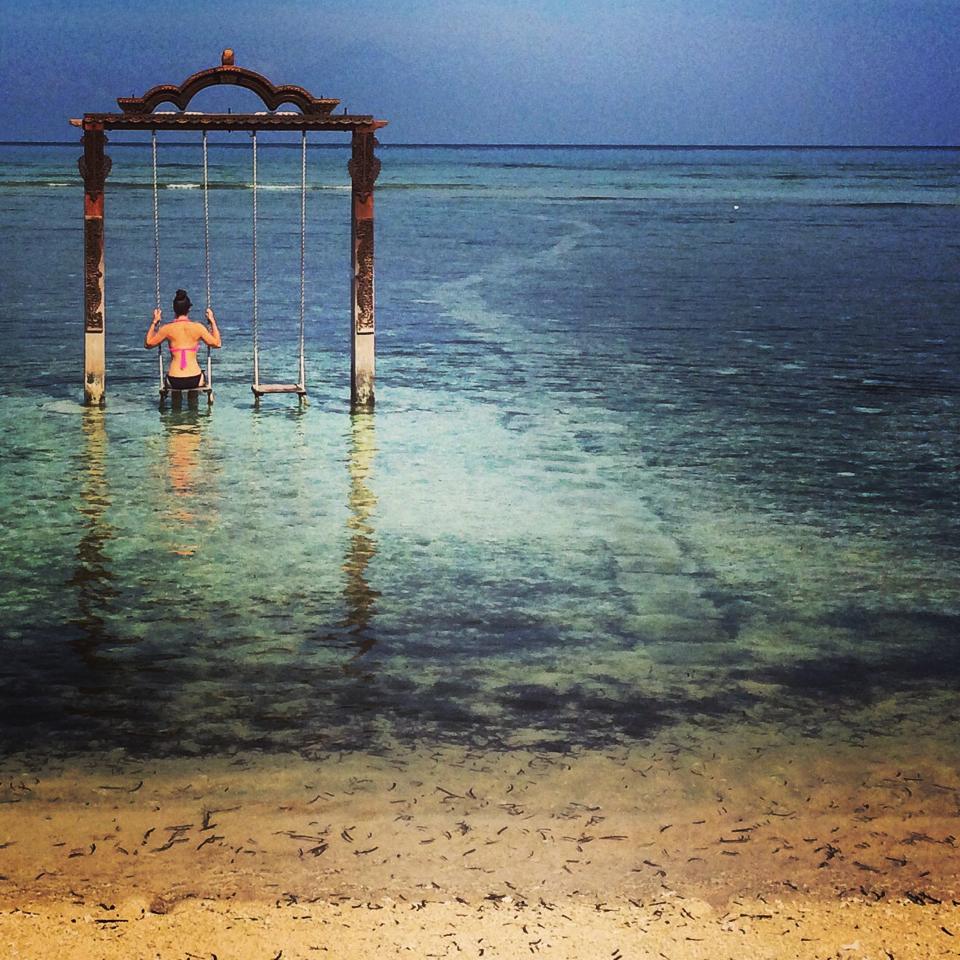 Ubud
Okay, this was my favourite place on the trip. I fell in love with Ubud. I would go back in a heartbeat. It had everything I love. There are a number of great yoga studios – although the infamous Yoga Barn is an absolute must. You'll find some of the best yoga instructors in the world stationed in Ubud. Monkey Forest was cool to see – although once was enough for me! Similar to Seminyak I loved wandering through the streets and the shops in Ubud, which happened to be in a big U shape that you could easily was in less than two hours (depending on how many shops you pop into). I would strongly suggest two things; the first that you do yourself a favour and wander to Sari Organik and the second that you hire a car and drive around to the major temples and tourist spots outside of Bali. We did the tour in one day and hit up about 4 places. It's amazing to see how much culture and history the Balinese have. You'll also find the famous Wayan natural healer from Eat, Pray, Love. Yes – the real life version. That was a bit more money than I would have liked to spend but definitely worth every penny. I'm also convinced I met Elizabeth Gilbert herself.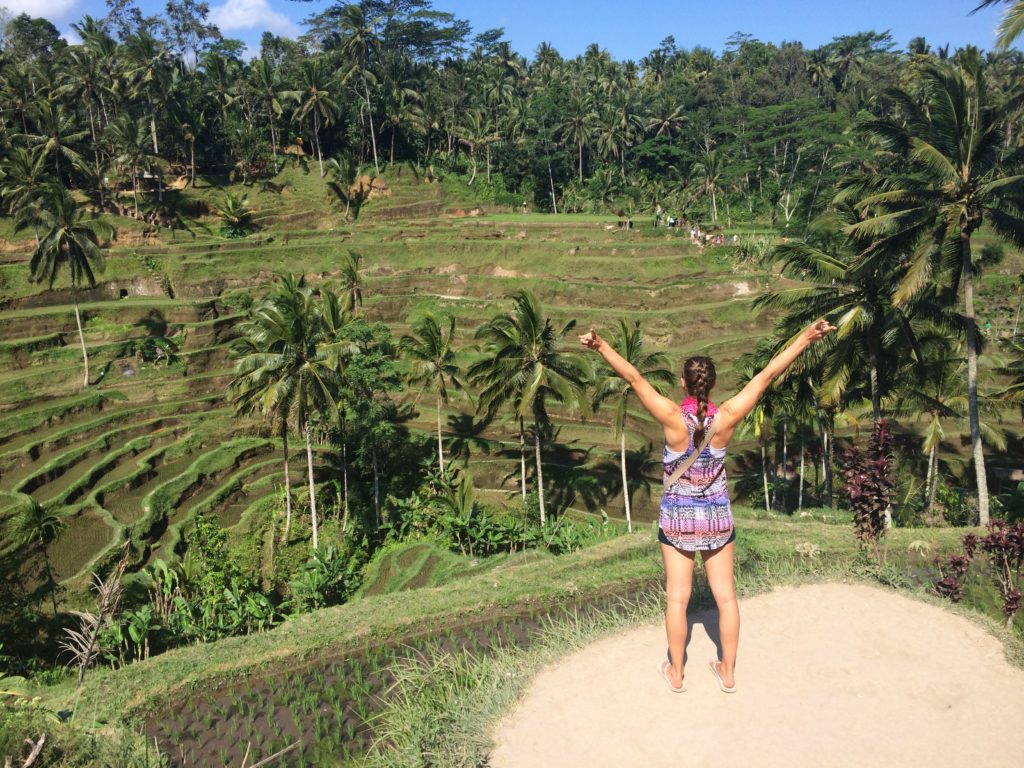 Bali to Tokyo to Toronto
The 26 hour trip to get home was a long and grueling one. With a 10 hour layover in the Tokyo airport (you can only buy so much duty free to pass the time) I wouldn't suggest you pick an itinerary that makes you do this. Either way it helped on the way home that Bali was 12 hours ahead because I left late on the 13th and got home early evening on the 14th.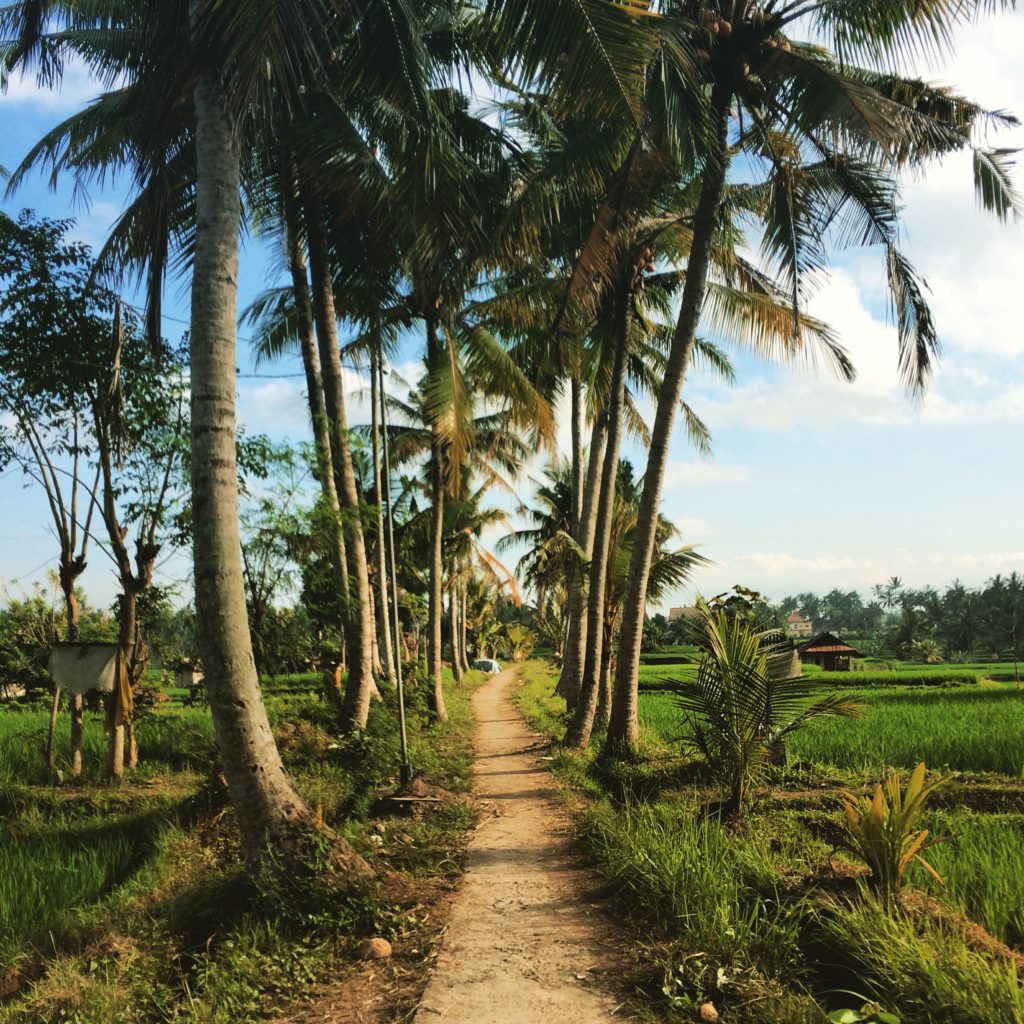 All in all two weeks was a good amount of time to visit Bali. Perhaps it could have been done in less if you wanted to try and squeeze another country in there somewhere in between but I got to see most of what I wanted to see. I love Bali – it really is as beautiful as people say it is. Not to mention the people are the nicest, and warmest I have ever met.